How will Padres handle all their outfielders?
After trading for Kemp, Myers and Upton, San Diego has options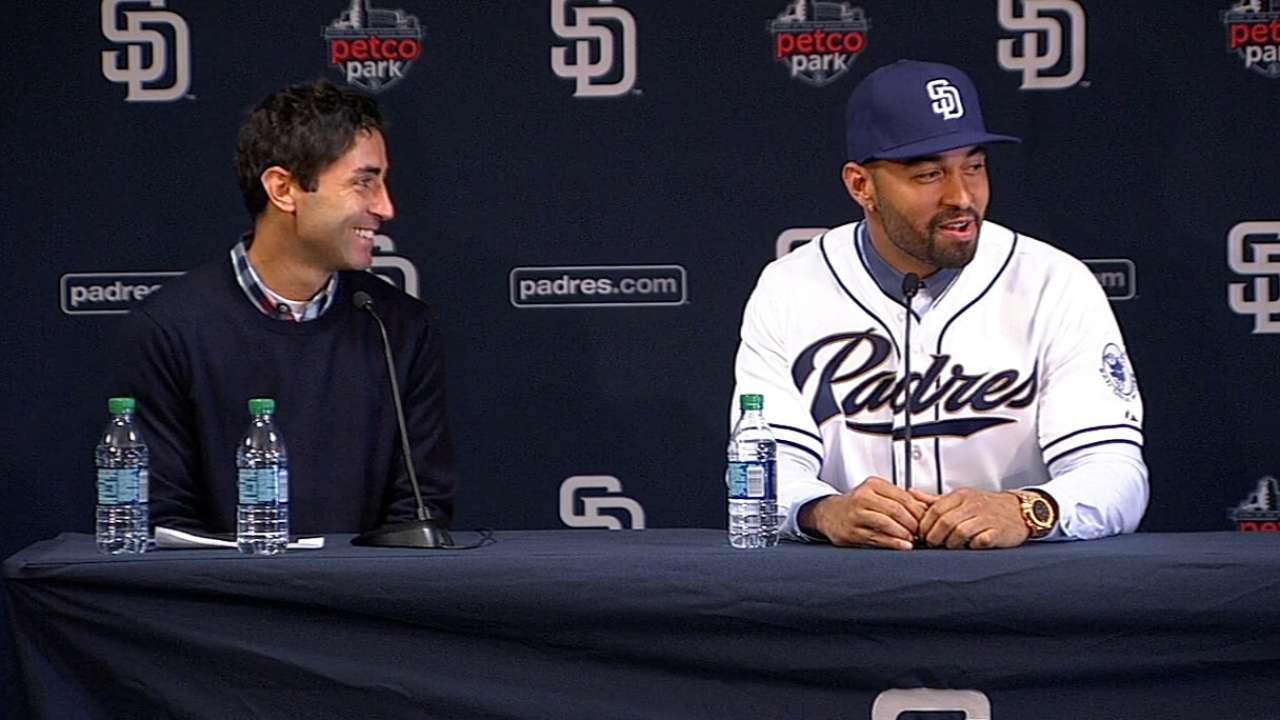 SAN DIEGO -- The Padres' muddled outfield picture was already bordering on conundrum status before the team traded for Matt Kemp, Justin Upton and Wil Myers.
Now? The Padres have seven outfielders on the roster who will make more than the league minimum in 2015, presenting manager Bud Black with an assortment of options.
And, of course, it gives first-year general manager A.J. Preller some options in terms of moveable pieces for any potential trades.
Black said Friday during Kemp's introductory news conference that Kemp will play right field, Upton will start in left field and Myers is a "possibility" to start in center field.
Now about those others on the roster, like Carlos Quentin (who will make $8 million), Cameron Maybin ($7 million), Seth Smith ($6 million) and Will Venable ($4.25 million).
That doesn't account for Rymer Liriano, Abraham Almonte, Jake Goebbert and Cory Spangenberg, who all saw time in the outfield last season.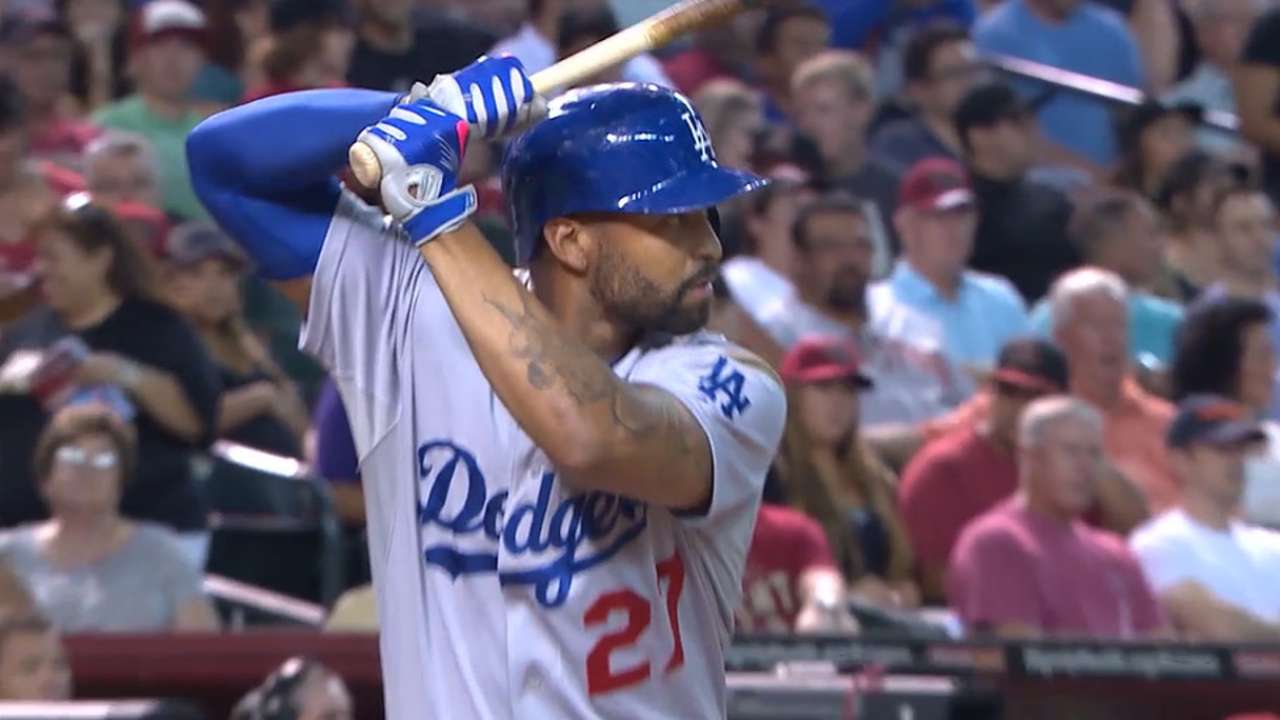 So what happens to these guys with the arrival of Kemp, Upton and Myers?
"We view Carlos and Seth as quality Major League outfielders," Preller said. "This is a situation where we'll sit back and see the configuration. We feel we have talented pieces in place [Black] can play with."
Quentin and Maybin, who each missed significant time with injuries last season, likely can't be moved because of their contracts. Smith, a left-handed hitter, has value, and teams have contacted the Padres about him. San Diego has also been contacted about Venable, who in 2013 hit a career-high 22 home runs.
That's not the only position that has question marks. First base was a spot that lacked production a year ago, though Black said Yonder Alonso (a left-handed hitter) and Tommy Medica (right-handed) will likely handle that position unless there's a change in the roster or an addition.
Which, if we've learned anything about Preller's short time with the Padres, could very well occur. He's not so much position-centric, but continues to look for offensive upgrades, regardless where the player fits on the field. That probably explains how you end up with so many outfielders.
"We'll see how things shake out," Black said. "These are things we'll talk about as the winter continues and we get into spring."
Corey Brock is a reporter for MLB.com. Keep track of @FollowThePadres on Twitter. This story was not subject to the approval of Major League Baseball or its clubs.