GM Hawkins? Righty has post-career plans
Pitcher, who will retire after '15, is interested in how teams are built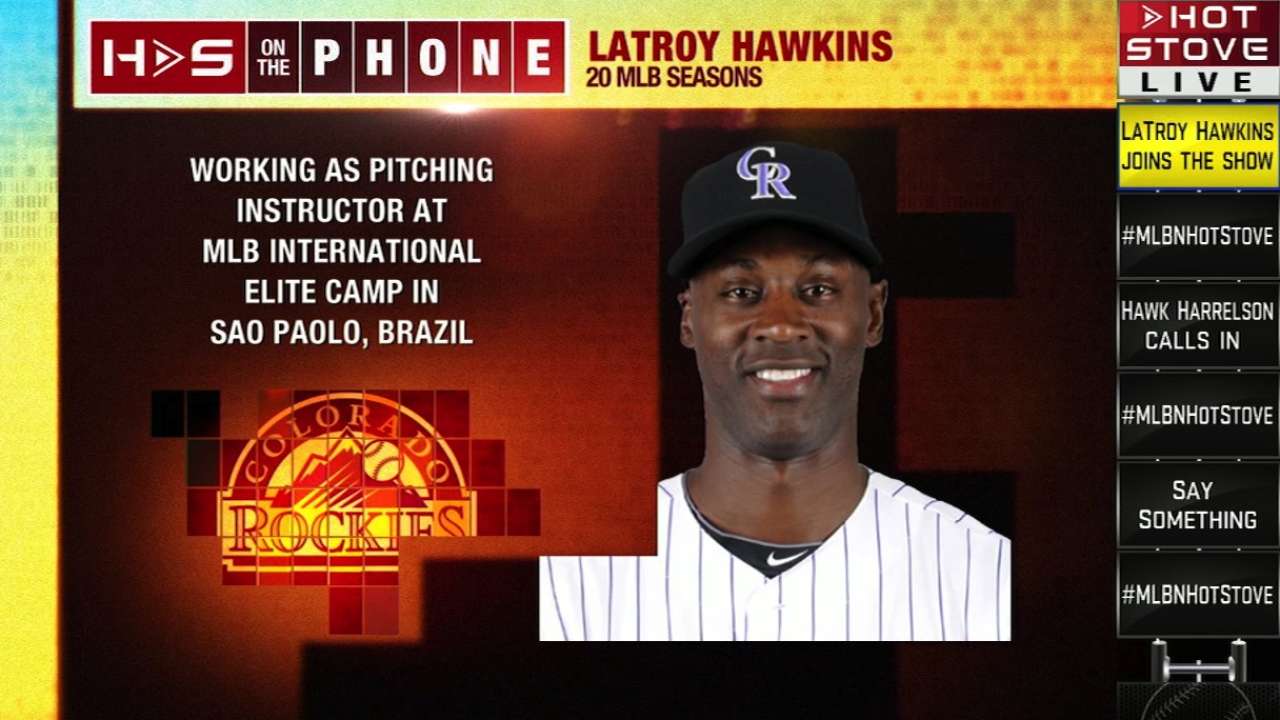 DENVER -- As he enters his 21st and final season in the Majors, Rockies right-hander LaTroy Hawkins realizes he has seen just a "small piece" of the sport he loves. When he takes off the uniform for the final time, he plans on delving into the rest.
Hawkins, who will turn 42 years old on Sunday, has designs on working in a club's front office, and can see being a general manager as a possible destination.
"As a player, you don't get to see the big picture," Hawkins said. "You don't get to sit with the front office and the ownership and talk about the future of a baseball team. I'd like to sit at the table, look at players, grade the personnel, see how a team is put together. That part of the game intrigues me. What do you look for from year to year that will take a team to the next level? Then you have to go out and find it."
Hawkins will begin this season with 1,000 appearances -- 16th most all-time among pitchers. His credentials as a player are unquestioned. But Hawkins is excited about the opportunity to learn from the front-office types who analyze the game statistically, and he even plans to see where they can give him an edge this season.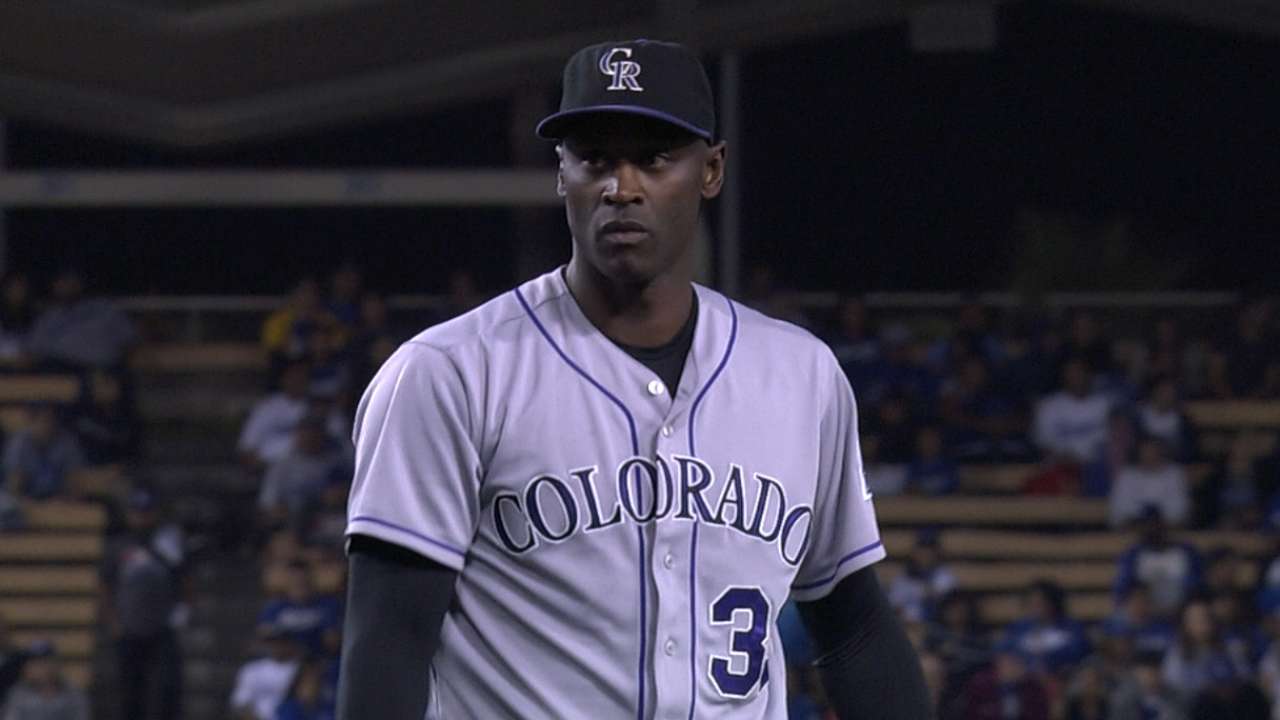 "I've played a long time, and I've seen great players and OK players," Hawkins said. "But I want to learn something new. It's intriguing to me. I've got a buddy who played the game who calls those analysts who never played the game 'propeller heads.' But the truth is they're changing the way you look at the game. They've come up with new ways to look at what a guy brings to the table every day. It doesn't hurt to learn more, and ask a lot of questions."
Hawkins already has done early studies. When he was with the Angels, he spent time with their GM, Jerry Dipoto, a former reliever and one of few modern GMs with a Major League playing background. Larry Corrigan with the Twins is a longtime confidant, Sandy Alderson mentored Hawkins during his Mets days. Last season, Hawkins spent time with former Rockies senior vice president of Major League operations Bill Geivett, who kept an office in the clubhouse area. Hawkins plans to build a relationship with new Rockies GM Jeff Bridich.
Hawkins prefers front-office work, which initially might include limited coaching, to full-time coaching because he wants to spend time with his wife and 13-year-old daughter. But he is willing to put in the necessary time to reach his front-office goals.
"Being a GM is not easy -- it never is when your job depends on how the team does," Hawkins said. "But if, say, I begin as a special assistant, it's like going to the bullpen -- you start in middle relief, then want to be a setup man, then want to go from there to closer."
Thomas Harding is a reporter for MLB.com. Read his blog, Hardball in the Rockies, follow him on Twitter @harding_at_mlb, and like his Facebook page, Thomas Harding and Friends at www.Rockies.com. This story was not subject to the approval of Major League Baseball or its clubs.