Hart sees major value in newly acquired prospects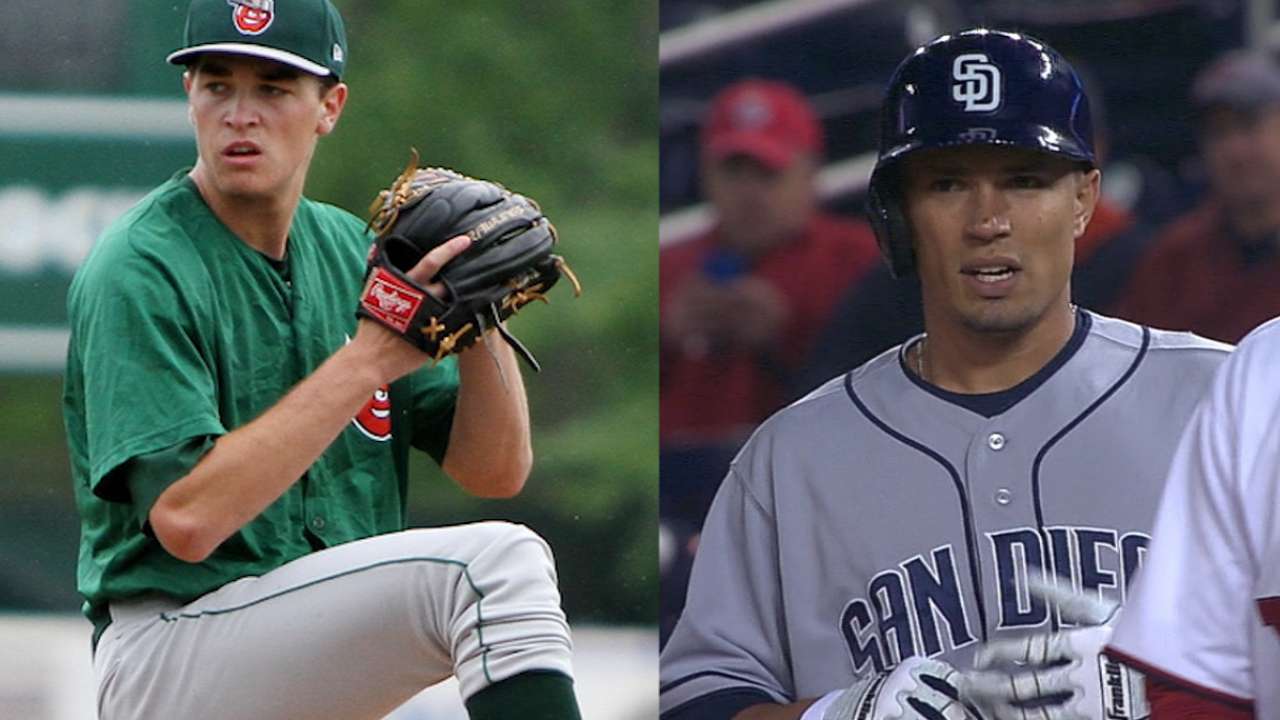 Braves president of baseball operations John Hart made his latest big move on Friday when he sent Justin Upton and Aaron Northcraft to the Padres in exchange for left-handed pitcher Max Fried, infielder Jace Peterson, third baseman Dustin Peterson and outfielder Alex Smith. Atlanta also gained San Diego's fourth international slot bonus in this deal.
Hart had the option to keep both Upton and Jason Heyward, who was traded to the Cardinals in November. Instead, he sought returns that he believes will prove to be more valuable than the compensatory Draft picks the Braves would have received had Heyward and Upton both exited as free agents following the 2015 season.
The Braves are still in search of a starting pitcher, and they will continue to evaluate the option to trade Evan Gattis. Hart took time early Friday evening to discuss the Upton deal and the direction he might take.
MLB.com: Now that it is complete, what are your thoughts about this trade with the Padres?
Hart: We had a lot of conversations with a lot of clubs, and the one thing that we found is that there just wasn't the appetite for the kind of return we got for Heyward. In that deal, we got Shelby Miller, the young controllable starter who is ready now. We couldn't find that guy. We had some offers, but we really didn't like them. So we held and held and kept moving around. I think as we began to really look at this particular deal, it had some appeal and it was going to be different because the main player in his deal is of course Max Fried, who was the seventh pick in the country -- a big, strong, physical left-hander. But he obviously had the Tommy John this summer and we knew we weren't going to see him this year. But we loved the player. We never really would have had a real shot at him if hadn't had the setback.
MLB.com: Do you think you will make at least one more significant transaction this winter?
Hart: I don't. But we're constantly talking to clubs and free agents and all the above. I wouldn't rule anything out, but we don't have anything in the hopper right now. That doesn't mean if the phone rings, you don't take a look at it. If something presents itself that we like, we'll take a whack at it. But I think these two moves [Heyward and Upton] were the two moves that were pretty obvious. We just didn't want to have any value to show for Heyward and Upton at the end of the day.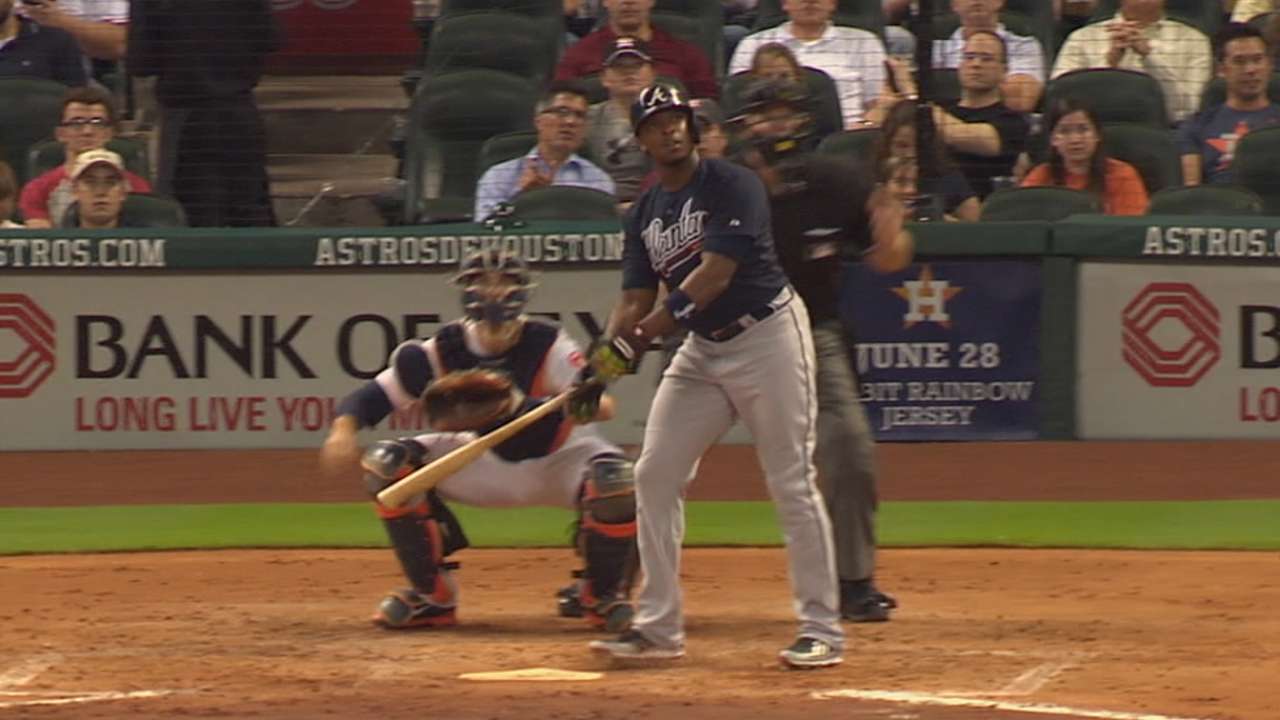 MLB.com: Fried underwent Tommy John surgery in August and will miss the upcoming season. What should fans expect from this young left-handed pitcher?
Hart: Fried was a big piece in this deal and he'll probably be our number one pitching prospect. It's going to take him a little longer. He was probably tracking to make his Major League debut in 2016. It's now probably going to be late '17 or '18. We're not going to overdo this guy. He's still very young. He's a 20-year-old kid and we've got some time with him. But to be able to put that system, we'll look up at the end of this year and move ahead toward next year very excited to have this kid.
MLB.com: How would you describe Mallex Smith and Dustin Peterson, the other two players who now rank among your top 20 prospects according to MLB.com?
Hart: We added some young upside guys that I think will just bolster our system, guys that have pedigree and we like. Mallex Smith is sort of a Michael Bourn sort of center fielder. This kid can really run, play center field and be a leadoff type of guy. He's a National League kind of player. He doesn't have impact power or anything. He just has impact speed. Dustin Peterson was a second-rounder two years ago. Our guys really like him. He's viewed as an upside, power third baseman.
It was a depth trade. It really helped our system. It might help us short term with Jace Peterson. As we go forward, we picked up what we think are four really good players. In addition, we gained a little more of the international money. We've signed eight guys already with the [$800,000 received via a trade with the Cubs in November]. We've got three more guys we want to get and we were running short on cash. I think this will help us.
MLB.com: While Dustin Peterson might be a few years away, do you think Jace Peterson could be your second baseman until Jose Peraza is deemed ready for the Majors?
Hart: He could be. I think we'll let the coaching staff take a look at these guys [Peterson and Alberto Callaspo] along with [Phil] Gosselin. I think we'll have some real competition there at second base. I'm not going to anoint anybody. Peterson has hit all the way through the Minor Leagues. This guy is not a power guy, but he can run and he's a solid player. There's no reason he can't compete with Callaspo and Gosselin.
Mark Bowman is a reporter for MLB.com. This story was not subject to the approval of Major League Baseball or its clubs.