Rollins plans to lead, succeed with Dodgers
Veteran shortstop believes there's a lot he can provide his new club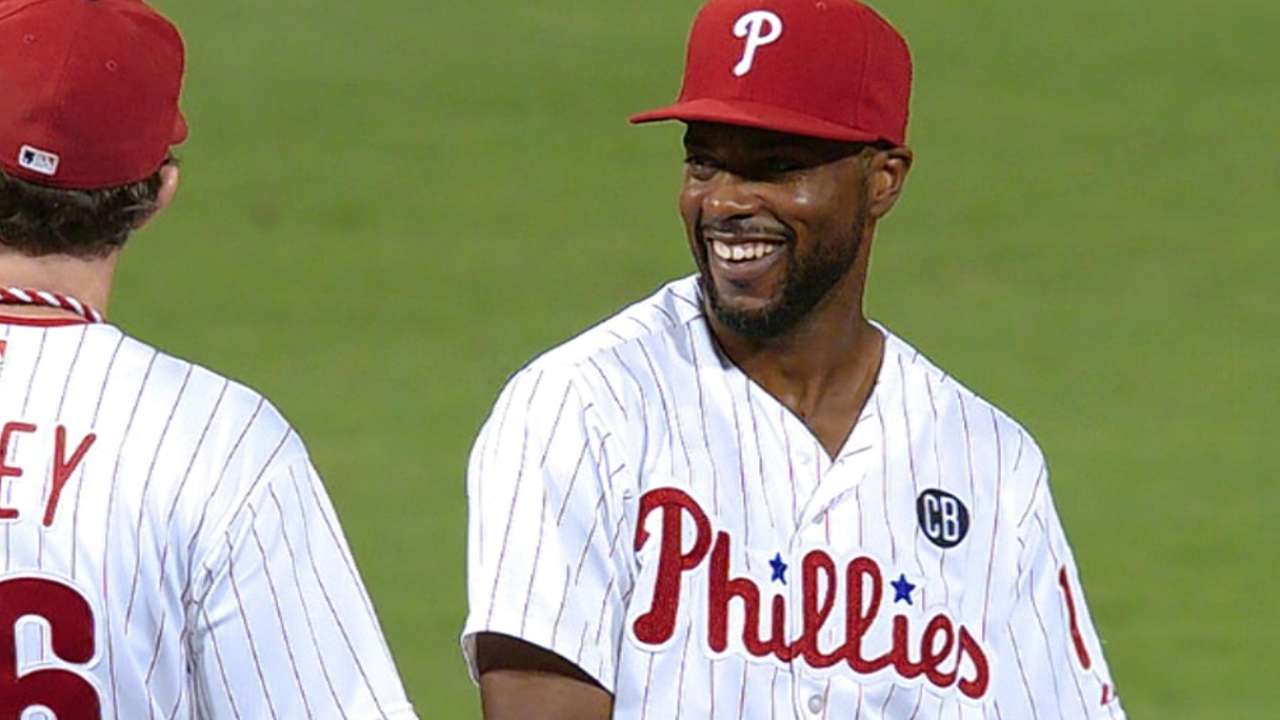 LOS ANGELES -- The Dodgers announced the trade of Jimmy Rollins on Friday, calling him a shortstop, but Rollins said he has an additional role.
Leader.
In recent years, the Dodgers' clubhouse has been loaded with veterans sporting glowing resumes. But they haven't always been willing, or capable, of commanding peer respect and taking charge.
Rollins said he spoke with manager Don Mattingly and understands that the very nature of his position in the infield brings a responsibility he embraces.
"Most definitely," he said. "The shortstop position, if you accept everything else that comes with it, you're already there in the position of being a leader.
"In 14 years, I have the experience of winning a World Series, losing a World Series, being in the playoffs. Had successes and failures and there's a lot I can provide. When things go a little crazy, I can bring stability. I've been in situations where we didn't have a leader. I can be the glue to make sure things work."
Rollins, 36, came to the Dodgers for Minor League pitchers Tom Windle and Zach Eflin. He has one year and $11 million left on his contract, with the Phillies paying $1 million of it. He had trade veto rights as a 10-and-5 vet, but when the season ended told the Phillies he would approve trades to the Dodgers, Yankees and Mets.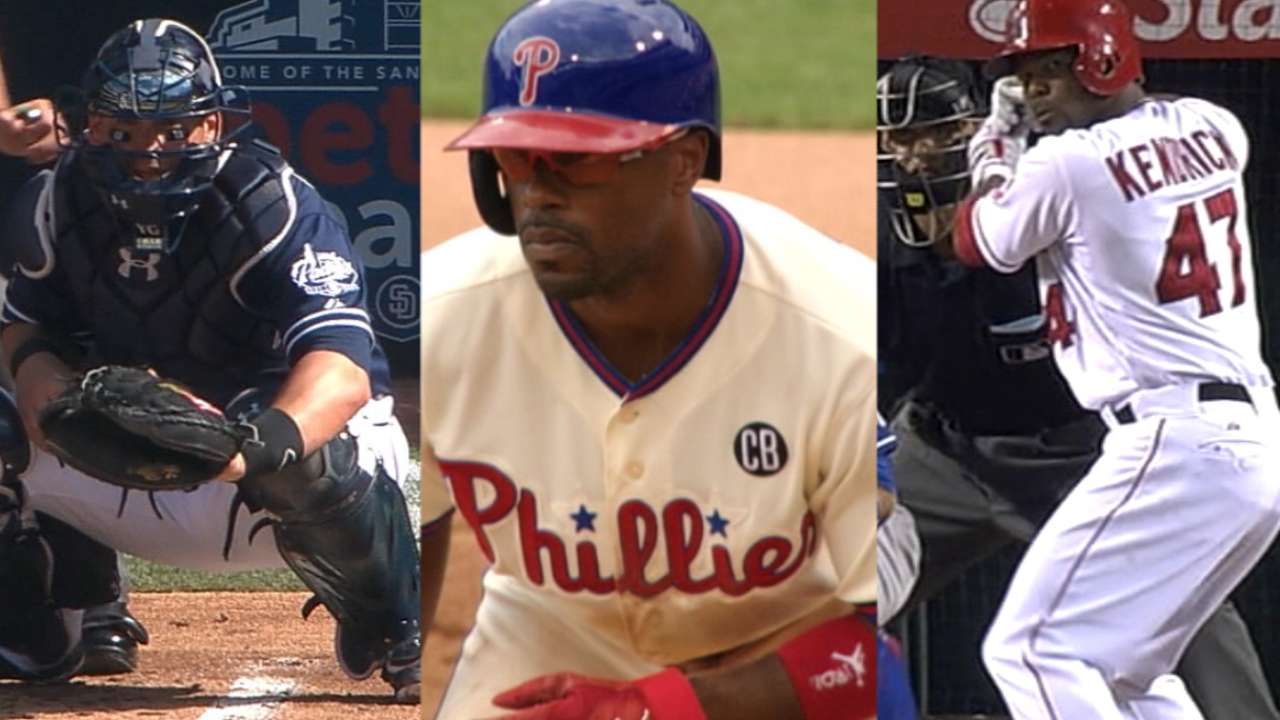 The 2007 National League MVP Award winner said he isn't worried about proving himself to a new audience.
"All I have to do is go out, be a leader of the squad and win," he said. "It's a cliché, but everything else takes care of itself. Fans will get to know who you are by what you do on the field and you hope they fall in love with what you bring to the table."
His big league career began in September 2000. It includes one World Series championship, two NL pennants, five NL East titles, one NL MVP Award, three All-Star appearances, four Gold Glove Awards, one Silver Slugger Award, memorable predictions and proclamations, a 38-game hitting streak and a franchise-record 2,306 hits.
So, why go to the Dodgers?
"It's west, one," said Rollins, who is from Alameda, Calif. "But most importantly, they're like where we were in our run. Maybe even slightly younger than when we were in the middle of our run. They have a great staff. They have a team over there that is built to win right now. And that's what is important, going out there every day knowing that you're going to compete with a chance to win -- and not just win April through September, but a chance to win in October."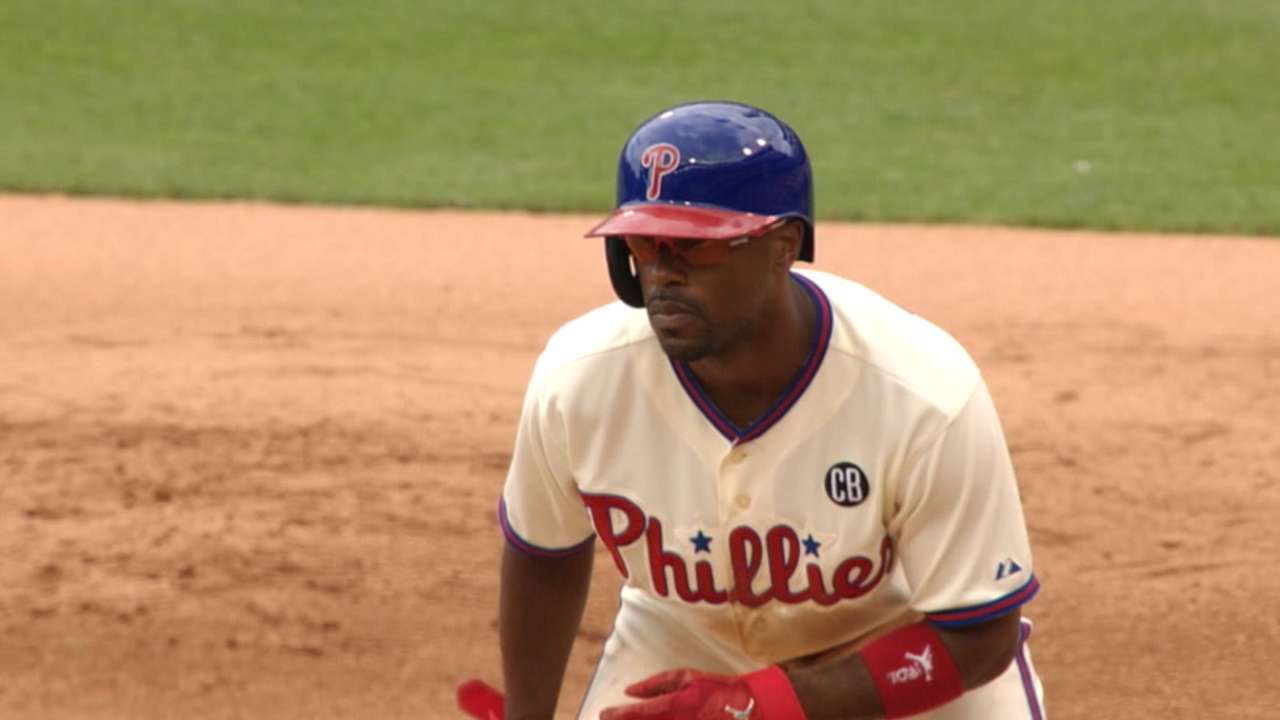 Rollins said the last year of this contract won't be his last year.
"Oh yeah, I'm going to play beyond this year," he said. "Hopefully I'll go out and have a fantastic season this year and the Dodgers will want to give me an extension to stay on the West Coast."
Ken Gurnick is a reporter for MLB.com. Todd Zolecki contributed to this story. This story was not subject to the approval of Major League Baseball or its clubs.