Breakouts, injuries shaped Rockies' season in 2014
Year in review: Blackmon, Dickerson emerge; Tulowitzki shines before hip surgery
DENVER -- A year of pain led to a year of change for the Rockies.
The Rockies were in second place in the National League West until late May and didn't fall below .500 for good until June 1. But they finished 66-96, and their 21-60 road record was the worst in franchise history. The season collapsed under the weight of a star-studded disabled list and an often ineffective pitching staff.
But the Rockies didn't just chalk up the year to bad luck. The review of the club led to general manager/chief baseball officer Dan O'Dowd and senior vice president of Major League operations Bill Geivett resigning, and Jeff Bridich running the club as GM with input from manager Walt Weiss.
Here is a look back at a year that saw the Rockies struggle, but they have come out of it believing that with improved health and pitching, better days are ahead.
5. Unfortunate injuries
Star outfielder Carlos Gonzalez struggled on and off with pain in his left index finger early in the season. It turned out to be a giant cell tumor, which head athletic trainer Keith Dugger called "a fatty mass with tentacles." The problem in the finger robbed Gonzalez of power early, and in August he had to undergo season-ending surgery to repair the patella tendon in his left knee.
The injuries didn't stop with Gonzalez. On June 4, right-hander Jordan Lyles suffered a left hand fracture covering the plate after a wild pitch, and on June 20, righty Christian Bergman also incurred a fractured left hand, when he was hit by a line drive.
4. A big, bad break
The Rockies were in second place on May 23 when third baseman Nolan Arenado hit a line drive to left field. Arenado hustled into second base with a double, but fractured his left middle finger when it jammed into the base as he slid. Of all the injuries, this one may have been most responsible for the Rockies' tailspin. Not only did the team go 10-27 in his absence, but Michael Cuddyer (now with the Mets) tried to fill in at third -- a position he hadn't played in four years -- and suffered a left shoulder injury.
3. The breaks of the game
All the breaks weren't bad. In several cases, the injuries meant opportunity. Losing Gonzalez and Cuddyer at various points allowed left-handed-hitting Corey Dickerson to bat .312 with regular playing time.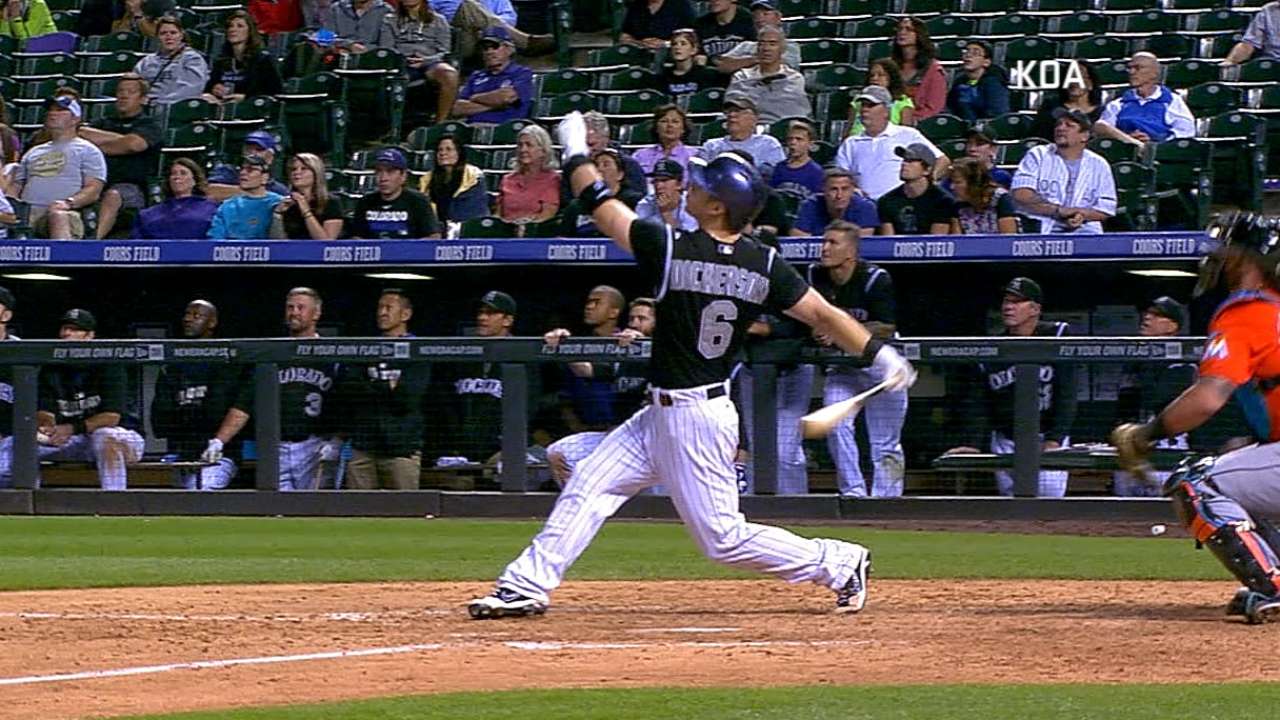 The myriad pitching injuries allowed lefty rookie Tyler Matzek (6-11, 4.05 ERA) to get valuable experience, and he finished strong. It wasn't injury-related but Weiss' decision that gave center fielder Charlie Blackmon his opportunity for playing time, and he responded with a .288 batting average as the regular leadoff man.
2. Shining veterans
The rotation and bullpen both had severe depth issues, but in each case a key veteran showed how things should be done. Lefty Jorge De La Rosa went 14-11 with a 4.10 ERA in 32 starts and continued his success at Coors Field. He was 10-2 with a 3.08 ERA at home this year and is 54-23 with a 4.50 ERA in his career at Coors. And righty LaTroy Hawkins celebrated his 20th season by earning 23 saves in 26 chances and appearing in 57 games. His final appearance of the season made him the 16th pitcher in history to work in 1,000 games.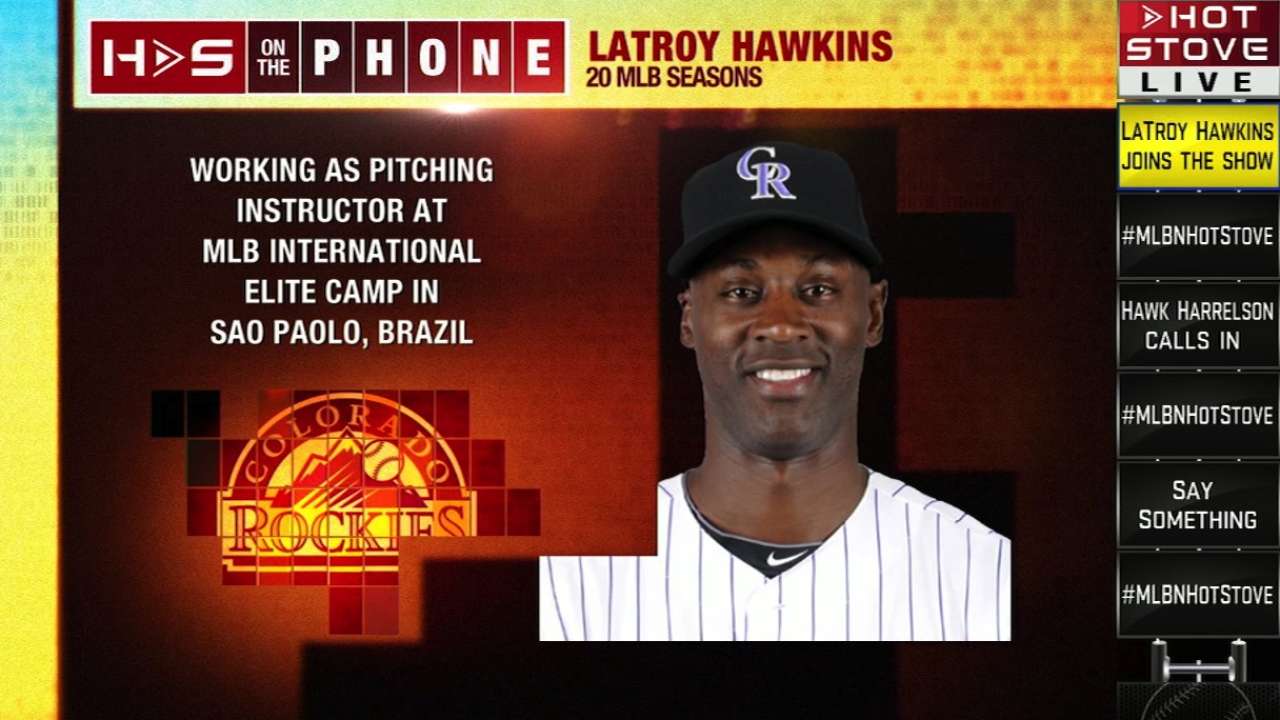 1. Triumph before pain
For half the season, shortstop Troy Tulowitzki put up a good argument for the NL MVP Award, and in the hearts of fans, he was arguably the game's best player. He topped fan voting for the All-Star Game, which made him the first Rockies player to do so. Injuries around him scuttled the Rockies' season before the All-Star Game, then Tulowitzki suffered a left hip injury in Pittsburgh in the first series after the break. In August, he underwent season-ending surgery.
Thomas Harding is a reporter for MLB.com. Read his blog, Hardball in the Rockies, follow him on Twitter @harding_at_mlb, and like his Facebook page, Thomas Harding and Friends at www.Rockies.com. This story was not subject to the approval of Major League Baseball or its clubs.