Cingrani ready to take advantage of second chance
After tough injury-plagued 2014, lefty will get another shot with Latos, Simon gone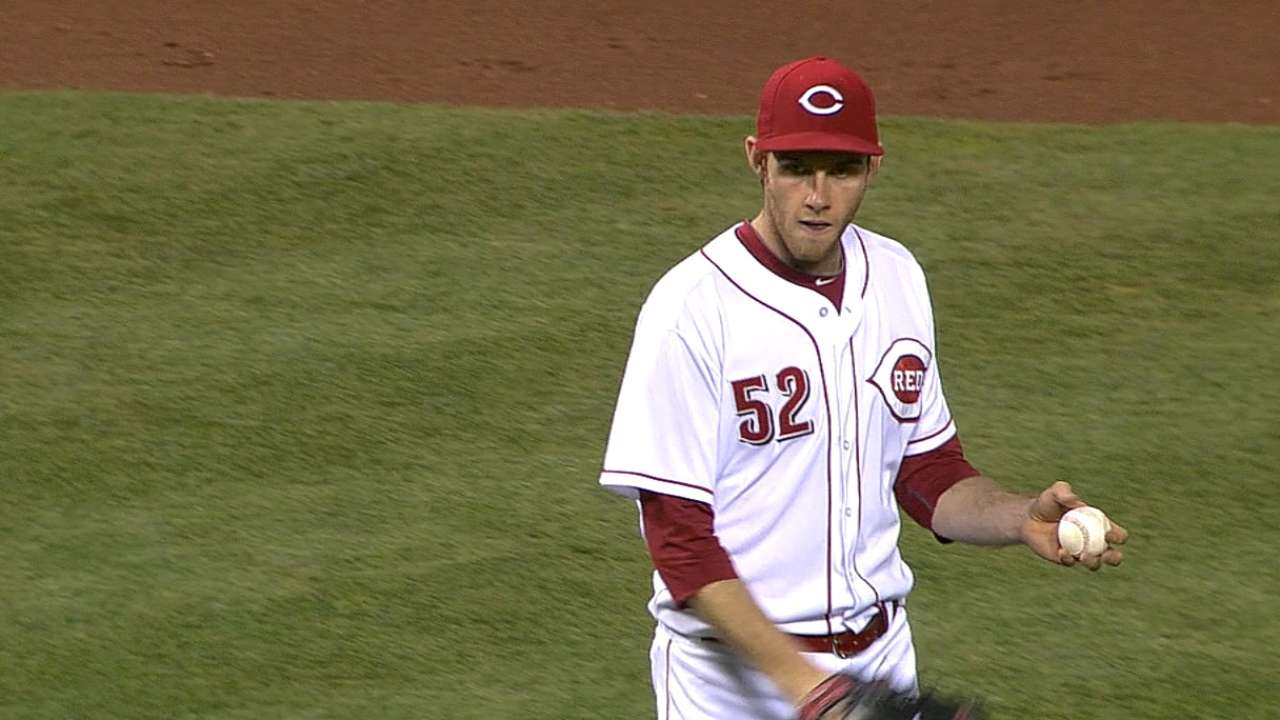 CINCINNATI -- Last season, young Reds left-handed pitcher Tony Cingrani was viewed as ready for a full-time spot in the rotation and a central piece in the club's plans. It enabled Cincinnati to bid farewell to Bronson Arroyo and feel good about its starting five.
Then Cingrani struggled early in the year and missed most of the season with a shoulder injury. Before the Winter Meetings last week, he appeared to be on the outside looking in -- the sixth man on the depth chart for the rotation.
"I think if Tony stays healthy, he'll have an outstanding big league career, and I think he would be first in line if we had an opening in our rotation," Reds manager Bryan Price said Dec. 8 during the Meetings.
Three days later, the Reds traded away starting pitchers Mat Latos and Alfredo Simon. It appears that Cingrani will get another chance to prove he can be a big league starter.
Cingrani, 25, was 2-8 with a 4.55 ERA in 13 games, including 11 starts, in 2014. A lack of command was often an issue. In 63 1/3 innings, he walked 35 while striking out 61. Only one start -- his first start on April 2 vs. the Cardinals -- lasted seven innings. He missed two weeks in May with shoulder tendinitis.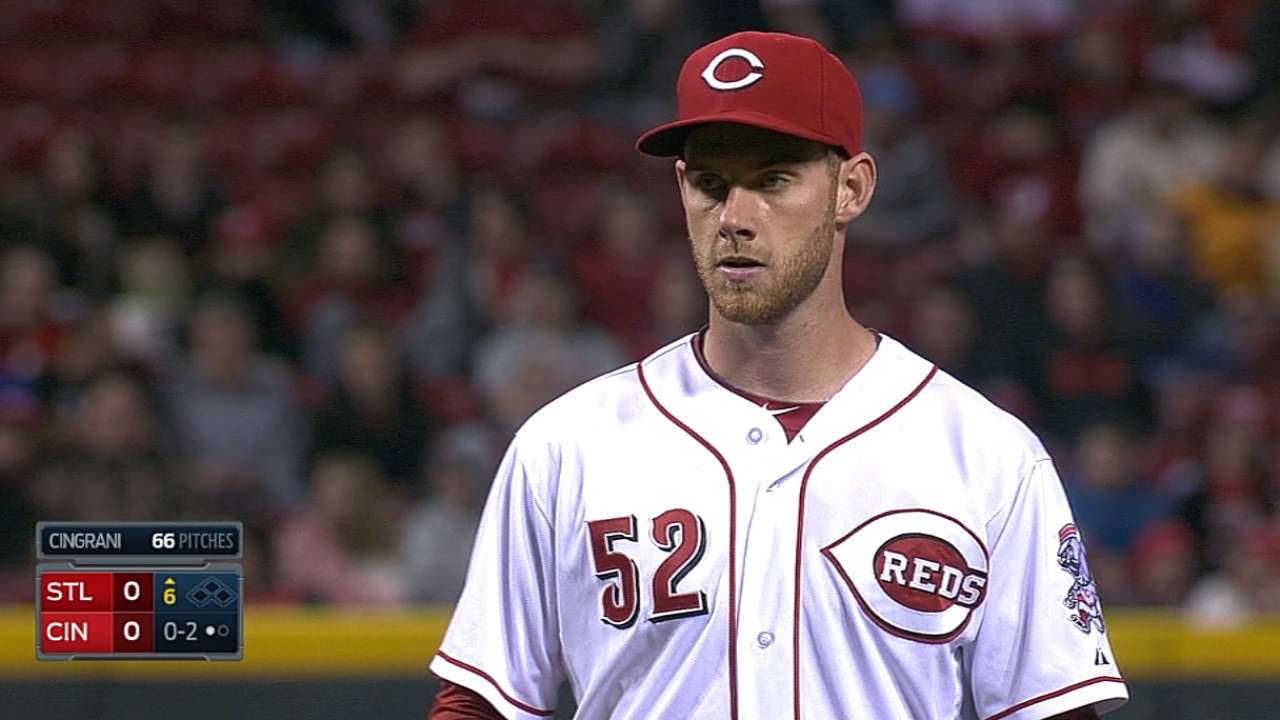 During a June 19 relief appearance vs. the Pirates, Cingrani issued three walks in 1 2/3 innings and walked home the winning run with the bases loaded in the 12th inning. He was optioned to Triple-A Louisville the following day but never pitched an inning in the Minors.
Cingrani went on Louisville's disabled list with more shoulder issues and didn't pitch again.
"I'm not going to come out of the game. I thought it might get better," Cingrani said during Redsfest earlier this month. "It never got better and they made the decision to send me down, so I got my arm checked out."
Cingrani declared that his shoulder is fine and that he can throw.
"I feel strong. I was cleared months ago to go. I'll be fine," Cingrani said.
Price hasn't ruled out Cingrani for a spot in the bullpen, depending on how things shake out during the offseason and in Spring Training. Cingrani has made his preference known.
"I want to be a starter," he said.
"I think Tony can do a lot of things," Price said. "And the key, of course, is being healthy enough to be on the field and pitching regularly with his regular stuff. Game 2 of the season against the Cardinals, it didn't look like there was anybody on the earth that would be able to hit him. And he was throwing primarily fastballs. And he's got that special fastball, but that fastball is 92-93, 95, 97 mph, with power, and a completely different gear.
"And when his velocity isn't there and he relies on his offspeed stuff, he becomes more vulnerable, and that was a challenge for him last year. We're trying to define where he's best suited."
Mark Sheldon is a reporter for MLB.com. Read his blog, Mark My Word, and follow him on Twitter @m_sheldon. This story was not subject to the approval of Major League Baseball or its clubs.