Gattis assumes spotlight as Braves chart new course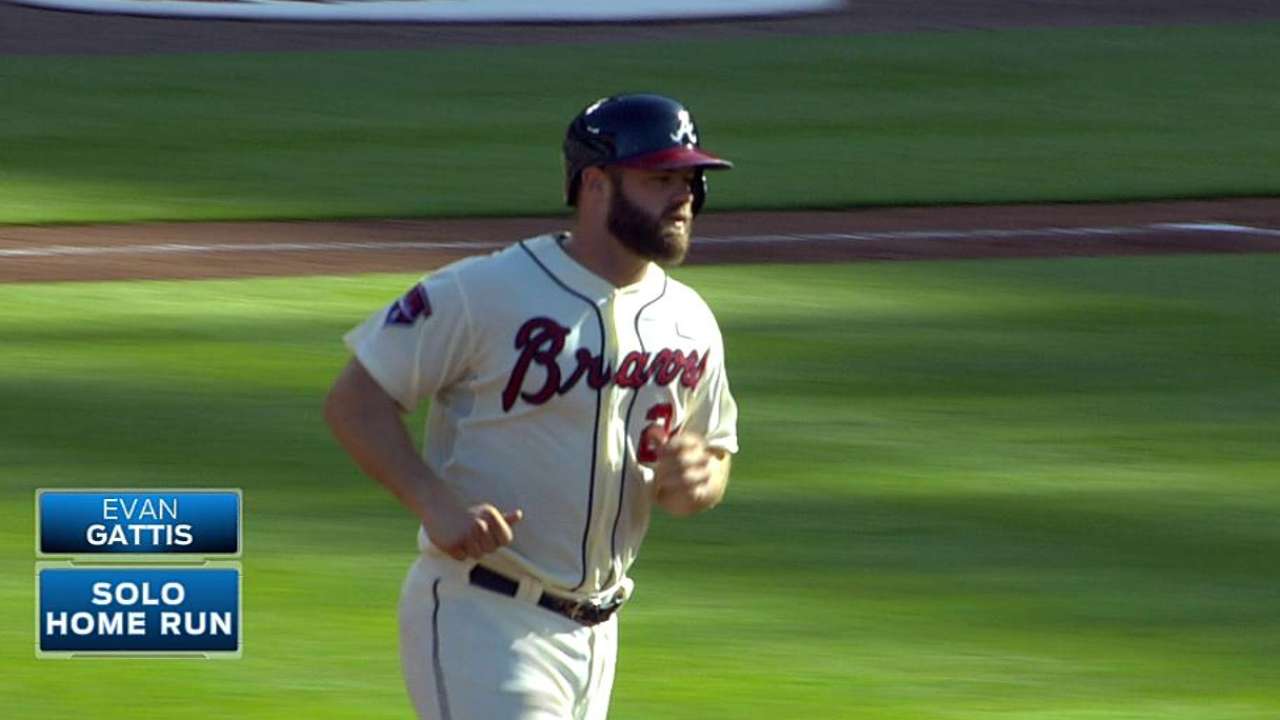 ATLANTA -- Now that the Braves have traded Jason Heyward and Justin Upton, they find themselves with a much-improved farm system and reason to wonder if they can indeed be competitive in 2015.
With Heyward in St. Louis and Upton dealt to San Diego, the Braves have lost two of the key components from an offense that scored the second-fewest runs in the Majors last season. But in compensation for these two players, Atlanta received a potential frontline starter (Shelby Miller) and four players -- Max Fried, Tyrell Jenkins, Dustin Peterson and Mallex Smith -- who now rank among their Top 20 Prospects according to MLB.com.
There is no doubt the Braves are building toward the future with the hope of being a consistent playoff threat when SunTrust Park opens in 2017. Now they have to decide whether they also want to trade Evan Gattis or take the risk that he will successfully transition from catcher to left field.
President of baseball operations John Hart has said he will not completely give up on the 2015 season while attempting to brighten the future by strengthening a farm system that ranked as one of baseball's weakest. But it seems safe to say that many fans are currently doubting whether Hart's club can be competitive next year.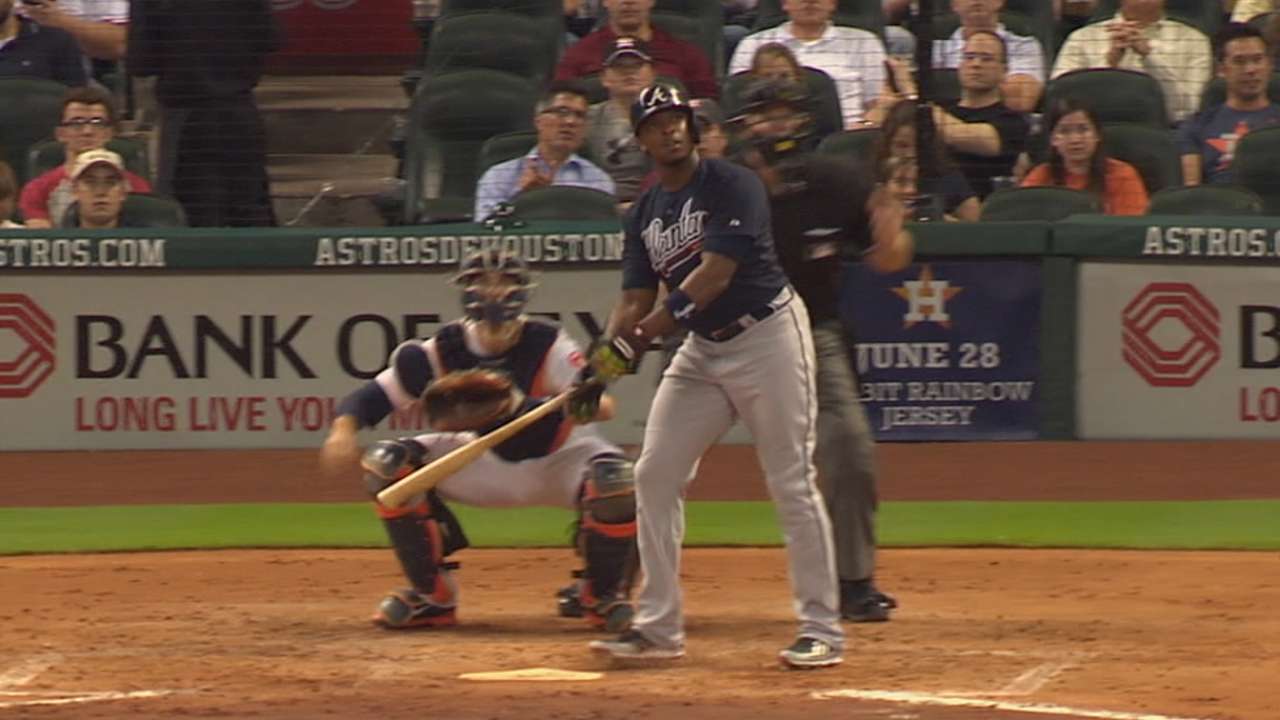 The Braves still need to add a starting pitcher to a rotation that currently includes just four members -- Julio Teheran, Miller, Alex Wood and Mike Minor. They have spent the past few weeks attempting to satisfy this need by shopping the bargain aisles. But with the $14 million saved by dealing Upton, they can now broaden their search in hopes of finding a pitcher who can make an immediate impact and be an asset for many years to come.
There is reason for the Braves to be optimistic about their rotation and their bullpen, which could prove to be an asset if Jim Johnson and Michael Kohn bounce back and live up to their respective potentials. But with Heyward and Upton now gone, there is also reason to wonder how the Braves will score runs. Of course, this same question was often posed this past summer when Upton and Heyward were present.
Keeping Gattis around would provide some much-needed protection for Freddie Freeman in the middle of the lineup. But at the same time, there is legitimate reason to wonder whether Gattis' tremendous power potential will compensate for the defensive shortcomings he might have when he transitions to the outfield.
Given that they could offer just one year of Heyward and Upton, the Braves had reason to be happy with the returns they received for both. Gattis might not have the same overall value as the two outfielders, but because he would be under contractual control for at least the next four seasons, he too might garner a strong return -- especially from an American League club that could utilize him as a designated hitter.
As the Braves look at their options for Gattis, they might attempt to package him with third baseman Chris Johnson, who is guaranteed to receive $23.5 million over the next three seasons. The Royals at least contemplated acquiring Johnson to platoon with Mike Moustakas.
With Friday's acquisition of Jace Peterson, the Braves gained a speedy infielder who might be a better option than Alberto Callaspo to fill the second-base position until top prospect Jose Peraza is deemed Major League ready. Callaspo would likely play third base if Johnson is traded.
Regardless of what the Braves do over the next few weeks, they are set to assume a new look next year and beyond. Given their appearance over the course of this past season, this might indeed provide reason for encouragement.
Mark Bowman is a reporter for MLB.com. This story was not subject to the approval of Major League Baseball or its clubs.