Rays pleased with 5-player haul
Silverman: Club 'more well-rounded, balanced'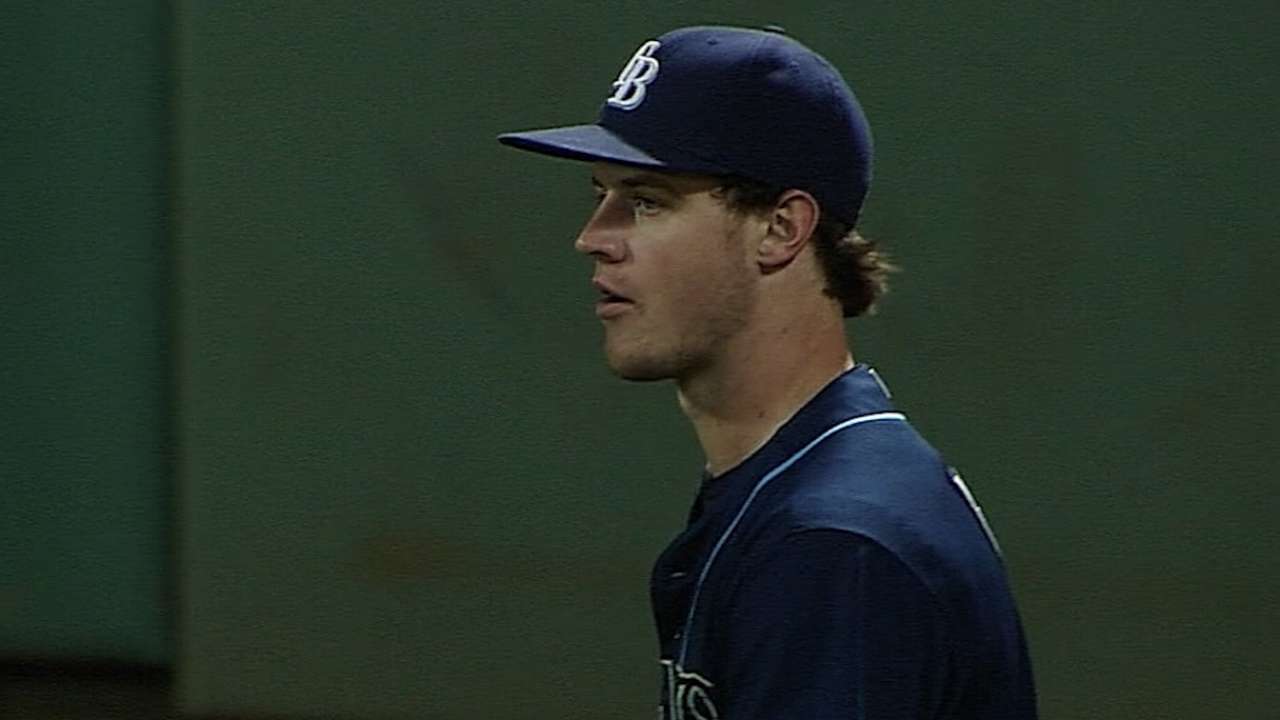 ST. PETERSBURG -- The Rays equally consider their present and future in every deal they make, and they say Friday's three-team, 11-player trade with the Padres and Nationals was no different.
Even if it appears at first glance they just diminished their chances to win next year.
The Rays dealt outfielder Wil Myers, the highly heralded prospect and centerpiece of the James Shields trade two years ago, and shipped off catcher Ryan Hanigan. In exchange, they received outfielder Steven Souza Jr. -- a year older but less proven than Myers -- along with catcher Rene Rivera and three prospects.
Souza is under team control for six years, Rivera for four and right-hander Burch Smith is the only one of the prospects nearing the Majors. That bodes well for the future.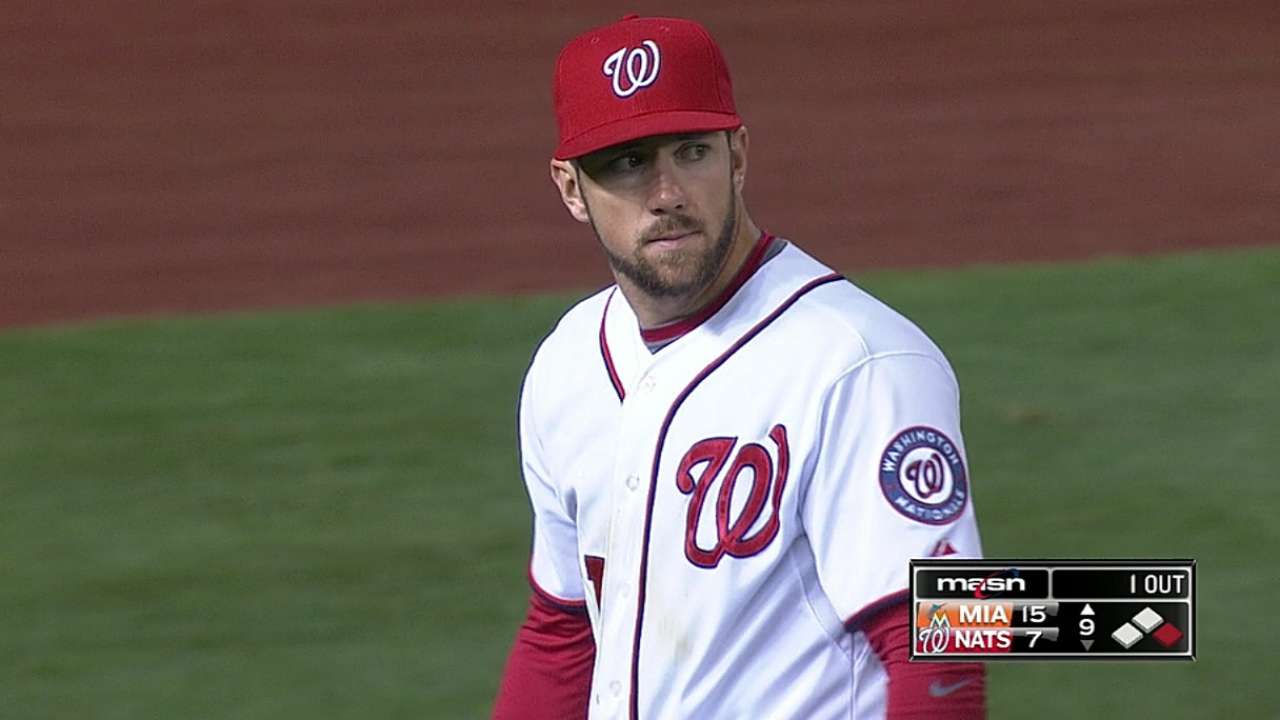 But Myers could have helped their offense immediately, and they had him under team control for five more years as well. So, how did the Rays improve their 2015 squad in this trade?
"We are a more well-rounded, balanced club. Not only with the addition of Rivera and Souza, but also the talent and depth that Burch Smith provides," Rays president of baseball operations Matt Silverman said. "The portfolio that we received in return is one that fits well with our club and gives us confidence that we'll maintain our competitiveness heading into the season."
In terms of balance, that speaks largely to Souza, who can play either corner-outfield spot well. Look no further than his diving catch to save Jordan Zimmermann's no-hitter for proof.
With Souza, 25, playing alongside Desmond Jennings in center field and Kevin Kiermaier or Brandon Guyer in the other corner, the Rays can trot out an athletic outfield behind a primarily fly-ball pitching staff.
But Silverman said Souza probably will report to Spring Training with several other gloves in tow. He began his career as a third baseman, and he's spent time at shortstop and first base as well, albeit not since 2011.
Could Souza back up James Loney at first base or Evan Longoria at third? That would allow the Rays to mix up their outfield without weakening the lineup, occasionally slotting Ben Zobrist into a corner spot while giving more time at second to Logan Forsythe or Nick Franklin.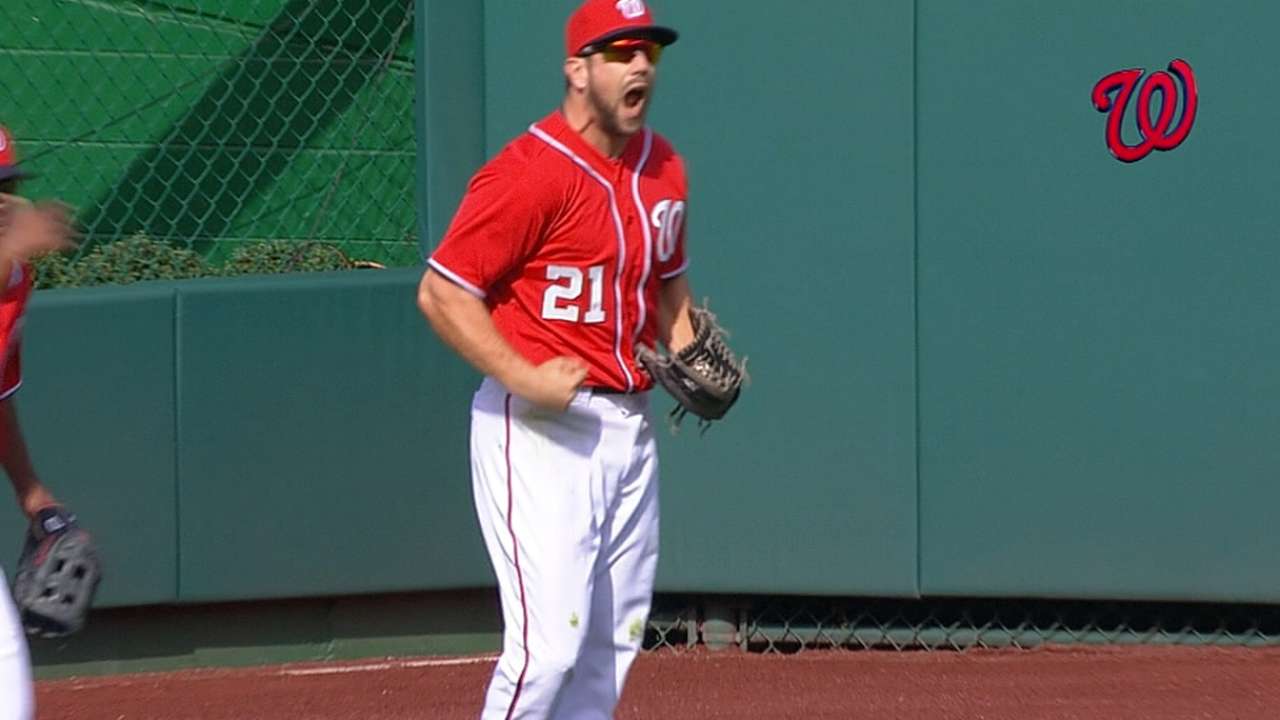 That's the kind of versatility Souza affords the Rays, and Tampa Bay has thrived on its willingness to remain flexible.
The Rays also like Souza's bat as he enters a hitter's peak years. Souza, the Triple-A International League Player of the Year, hit .350/.432/.590 with 18 homers and 26 steals in 96 games.
Silverman declined to compare Souza to Myers, but the reality is Myers added little value on the bases, showed some lapses in the field and struck out in about a quarter of his plate appearances.
"Souza has a number of weapons," Silverman said. "He's someone who is a well-rounded player, skilled on both sides of the ball, has some versatility. I think he can be a mainstay in the lineup for years to come."
The Rays also believe Rivera will improve their lineup next year without losing any of the work behind the plate for which they lauded Jose Molina and Hanigan.
For all their game-calling and pitch-framing expertise, the Rays' catching corps hit a combined .194/.274/.250 in 591 plate appearances.
Rivera, 31, broke out as he batted .252/.319/.432 with 11 homers in 329 plate appearances. That performance gave him an adjusted OPS 17 percent better than a league-average hitter.
They don't think they're losing any value defensively, either, as Silverman said the Rays were excited about Rivera becoming "the captain of our [pitching] staff and manning home plate for us for many years to come."
"It's a challenge throughout the industry to find good offensive production at catcher while still preserving the defensive value," Silverman said. "But we look at Rivera as someone who is a respectable at-bat with some home-run pop and someone who should be a challenging at-bat for opposing pitchers."
Additionally, the Rays added depth to their pitching staff in Smith, 24, and another top 20 prospect to their organization in first baseman Jake Bauers.
Some might view Friday's trade as the Rays giving up on Myers or admitting they may not contend in 2015. But that's not why Silverman made this deal.
"We are even more confident about the roster we have today compared to a couple months ago," Silverman said. "I think it has more depth to it, more talent and also provides us additional flexibility that we didn't have before we set our roster. Speaking to a couple of the players, they're excited by the moves and they're ready to get going once the calendar turns."
Adam Berry is a reporter for MLB.com. Follow him on Twitter at @adamdberry. This story was not subject to the approval of Major League Baseball or its clubs.