Winter dealing could just be starting for Phils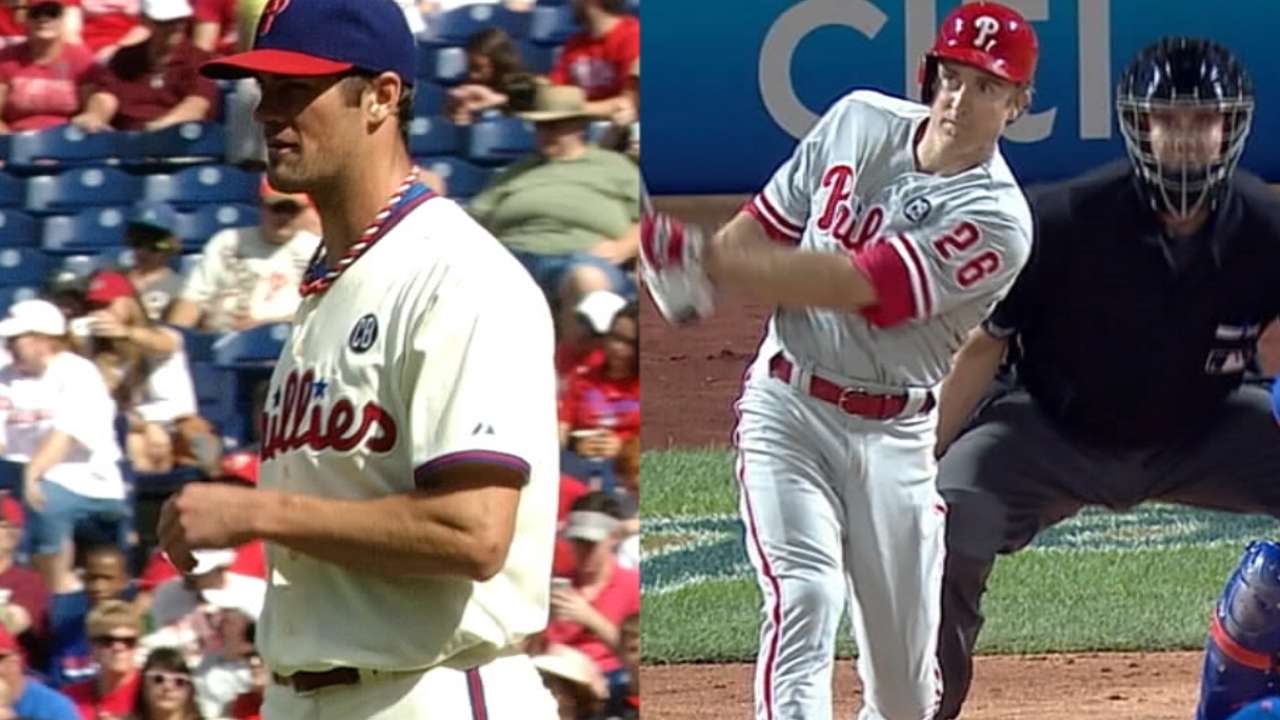 PHILADELPHIA -- The Phillies' rebuilding effort is underway, but it is far from over. There are still trades to be explored involving a number of veteran players, including Cole Hamels, Jonathan Papelbon and Marlon Byrd.
The Phillies have already moved Jimmy Rollins and Antonio Bastardo as management tries to inject youth and athleticism into the organization. More deals could be soon to come.
"We're working on trying to do more things, I think that's pretty clear," Phillies general manager Ruben Amaro Jr. said Friday at Citizens Bank Park. "Again, the goal is to try to get younger and more athletic and try to build that new core that's necessary to have long-term success. We've had a lot of dialogue still with a bunch of different clubs."
So who is next up to be traded?
Hamels has been connected to a number of teams and for good reason. He's a left-handed ace in his prime. Hamels has been clear in his desire to play for a contender, but Amaro said the two have not discussed trade possibilities since the beginning of the offseason.
"He understands our direction," Amaro said. "Everyone wants to play for a winning team. I want to build a winning team. Again, he sits right in the sweet spot. We can keep him and it would be great for us, and if we feel he can move us forward by moving him, that's something we can explore as well. As I said, we don't have any rush to move him or mandate to move him. We're not doing our organization any justice if we don't explore every opportunity to get better."
Papelbon was outspoken this year about playing for a winner. Amaro said he has not spoken to his closer about moving him either.
Byrd is another trade candidate who could be an attractive piece for teams looking for a right-handed bat with some pop in the outfield.
"There's interest in all our guys," Amaro said. "Obviously varying degrees of interest. But the guys performed last year, so there's interest."
For now, it appears that Chase Utley is not going anywhere. The second baseman could veto any trade, and he's told the Phillies he wants to stay with the club.
"The only discussions I've had with Chase and his agent about any of that is that Chase wants to be in Philadelphia," Amaro said. "I don't necessarily see that changing. Is it possible it changes? Maybe. But, again, regardless of that, we have to be listeners and think about ways to improve our club long-term."
In any event, Amaro remains confident he can make the necessary moves to further the rebuilding effort as the offseason progresses.
"But you have to be realistic, too," he said. "The task we have at hand is not an easy one. We have to be realistic with what we can do. But I still think there are some things that we feel we have the ability to do. We'll see what happens."
Austin Laymance is a reporter for MLB.com. Follow him on Twitter at @jalaymance. This story was not subject to the approval of Major League Baseball or its clubs.