Amid changes, Silverman confident in Rays' chances
New regime has had busy offseason revamping roster after 77-win campaign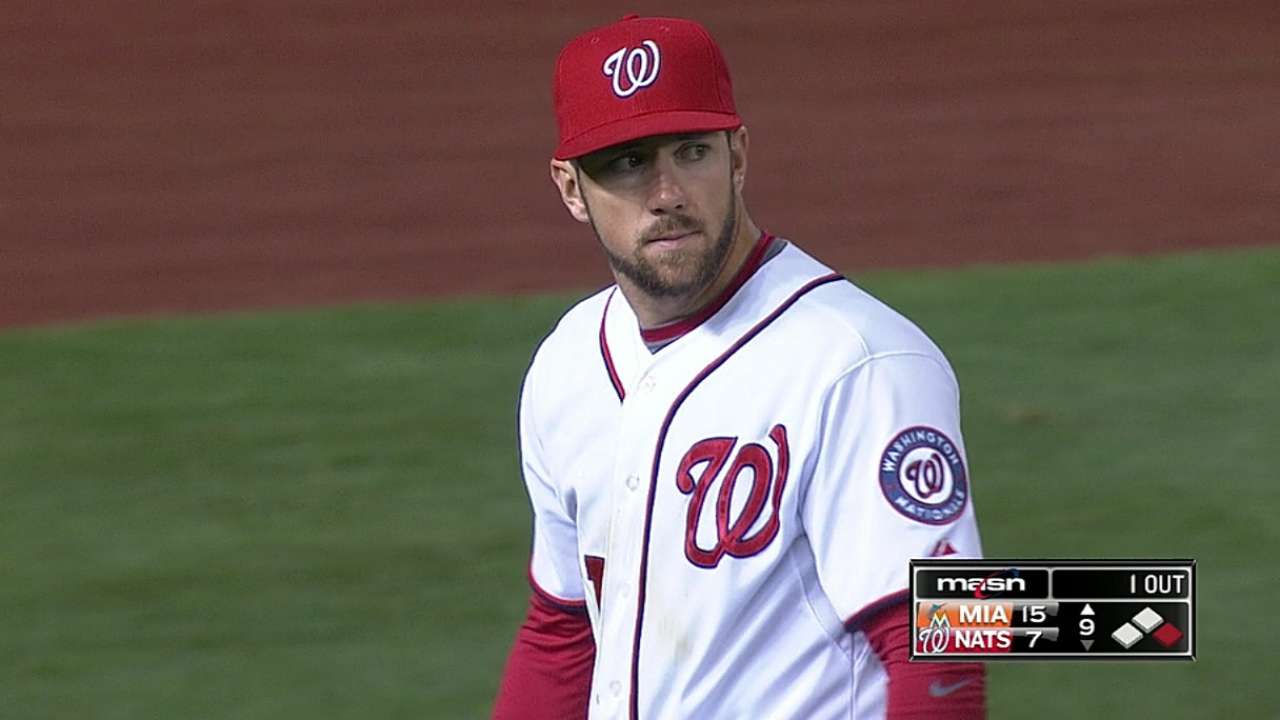 ST. PETERSBURG -- Wil Myers is gone, so are a lot of other players since the end of the 2014 season by way of trade or release.
Just don't get the idea the Rays are sacking the bats for 2015.
The Rays have undergone a lot of changes since their final game of a 77-win season. Andrew Friedman and Joe Maddon are gone. Matt Silverman and Kevin Cash have assumed their jobs as president, baseball operations, and manager, respectively. They've set their 40-man roster and figured out the coaching staff. All the while, keeping an eye on the coming season.
"And now we're rounding out the Major League club," said Silverman in the aftermath of the 11-player, three-team trade that was finalized Friday. "As much change as there's been, our team -- and especially our pitching -- has remained intact. And we feel very good about it. We have made significant changes to where the overall talent level is as high, if not higher, and our optimism is very high as we head into Spring Training."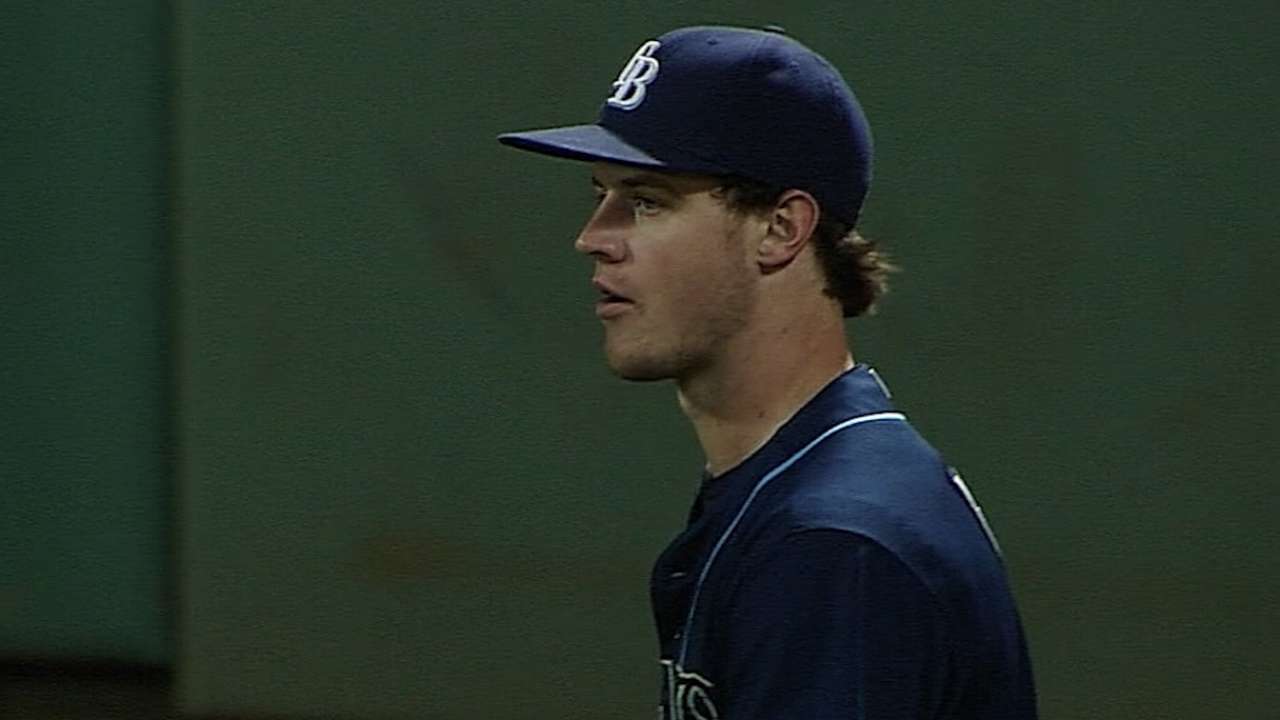 Despite all that has happened in the offseason, the Rays will continue to work.
"We're still monitoring the free-agency market even as it seems to dwindle a little bit," Silverman said. "We're looking at all avenues to improve our club and provide depth to our organization. So free agency is a focus as is the trade market and conversations we're having with teams."
Silverman noted that predicting how the remainder of the offseason will unfold is a tough proposition.
"But we're certainly open to more changes as long as it fits the description of maintaining and improving our talents at the Major League level while also making sure we have the resources and assets we need to maintain our competitive nature," Silverman said.
In addition to a deep rotation, the Rays' infield appears set with Evan Longoria at third, Yunel Escobar at shortstop, Ben Zobrist at second and James Loney at first. Newly acquired catcher Rene Rivera, who came over from the Padres, will start with a host of candidates behind him, led by Curt Casali and Bobby Wilson. The outfield depth remains strong with Steven Souza Jr. coming over from the Nationals, Brandon Guyer, Desmond Jennings, Kevin Kiermaier, David DeJesus and perhaps Mikie Mahtook. And even though they won't have closer Jake McGee to start the season, the bullpen looks strong with the addition of Kevin Jepsen.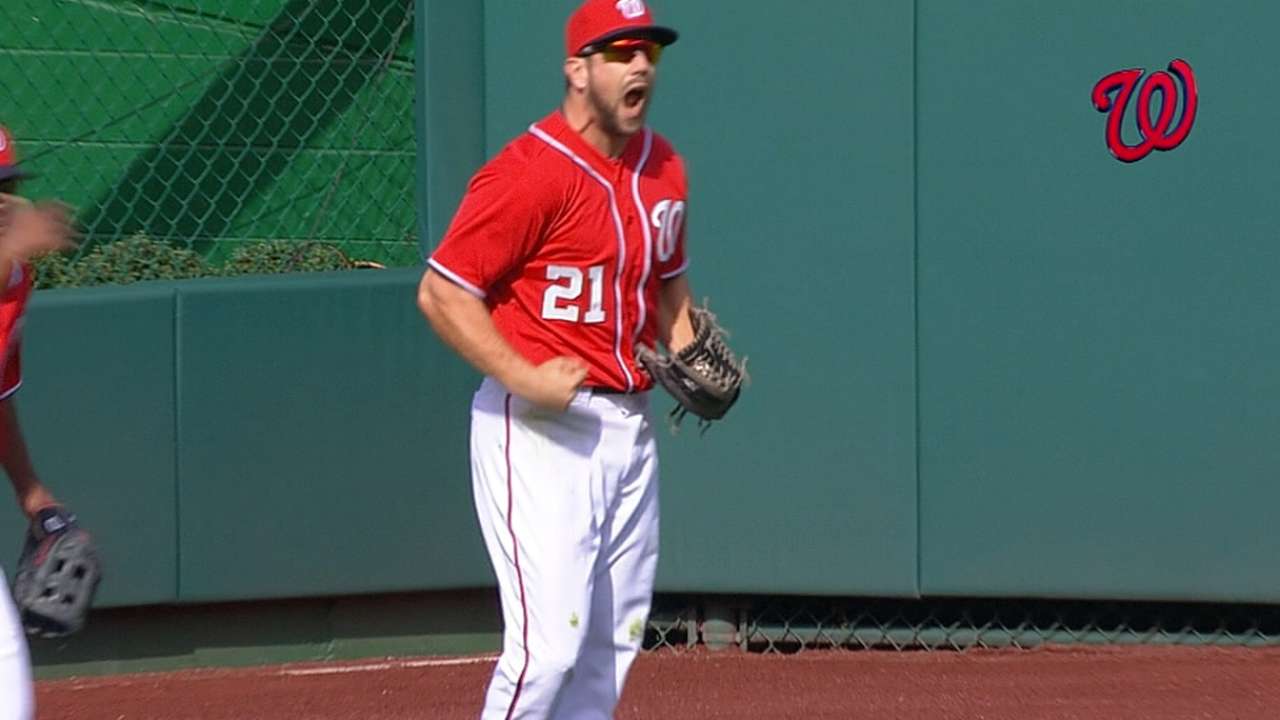 Thus, the team looks close to set even before the calendar changes to 2015. Having noted that trying to improve the team is an ongoing process, Silverman allowed that the new order running the team has found some peace in what they've assembled.
"Compared to several weeks ago, we are in a much better position to field a well-rounded team with the requisite depth in the Minor Leagues to be able to get us through all the unknowns of the season," Silverman said. "We're never done, and we'll continue to have conversations. But I think we will all sleep better at nights knowing that absent of any more transactions, we have a functional and exciting roster heading into camp."
So while there has been a great deal of change, Silverman and the Rays definitely sound more like a team arming to contend than one rebuilding for the future.
Bill Chastain is a reporter for MLB.com. This story was not subject to the approval of Major League Baseball or its clubs.