Phillies' future at short begins with Galvis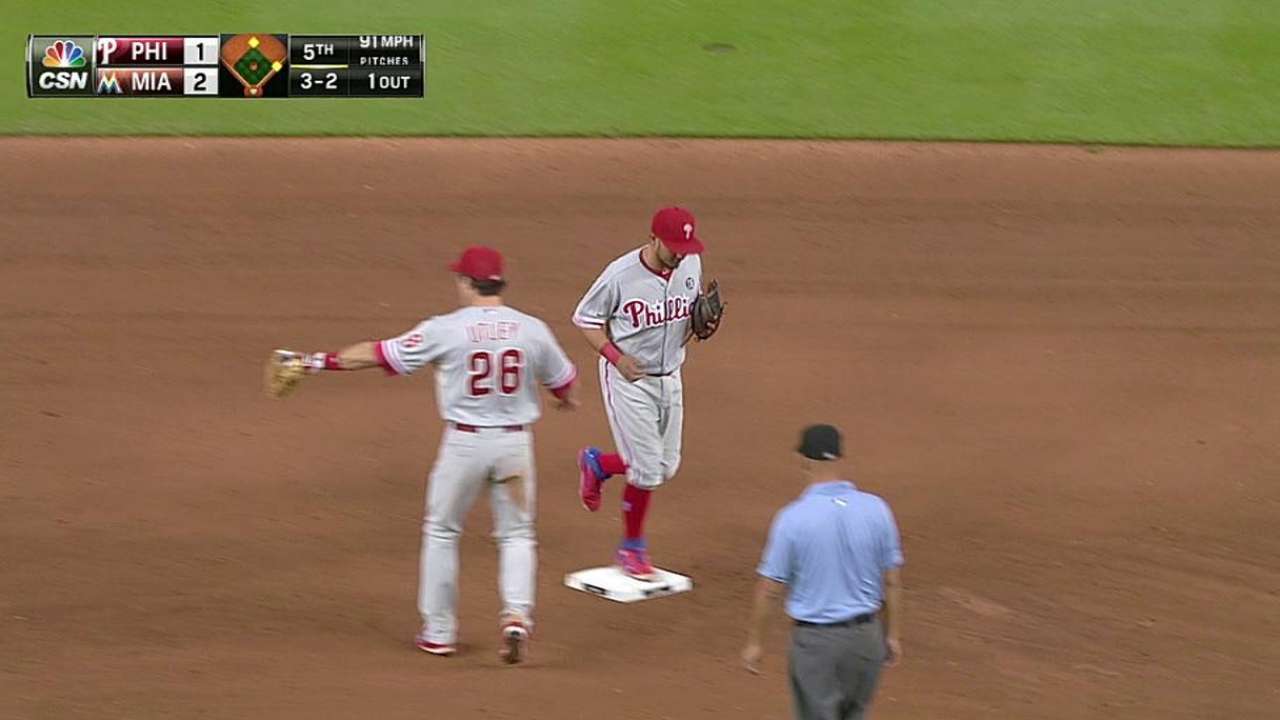 PHILADELPHIA -- The Phillies will have a new starting shortstop on Opening Day next season for the first time since 2001, now that Jimmy Rollins has been traded to the Dodgers. That shortstop appears to be Freddy Galvis.
"Right now, on the surface, it would look like Freddy Galvis would get an opportunity to do that," Phillies general manager Ruben Amaro Jr. said Friday at Citizens Bank Park. "Whether he's earned it or not, we don't know. But he's certainly -- at least defensively -- he's a guy who we think can man that position. But nothing is etched in stone. There's a long time between now and early April."
Phillies manager Ryne Sandberg is fine with Galvis as his starting shortstop, Amaro said.
Still, the Phillies won't just hand the job over to Galvis. He's a solid defender, but he has struggled against big league pitching during parts of three seasons in the Majors, sporting a lifetime .218 average and .621 OPS over 171 games.
Whoever the Phillies' starting shortstop is in 2015, it won't be easy to replace Rollins, the franchise leader in hits (2,306) and doubles (479), and second all-time in games played (2,090), extra-base hits (806), stolen bases (453) and total bases (3,655).
The Phillies open the 2015 season April 6 at home against the Red Sox.
Austin Laymance is a reporter for MLB.com. Follow him on Twitter at @jalaymance. This story was not subject to the approval of Major League Baseball or its clubs.