Motte excited about playing for Cubs, Maddon
Reliever has always enjoyed pitching at Wrigley Field in Chicago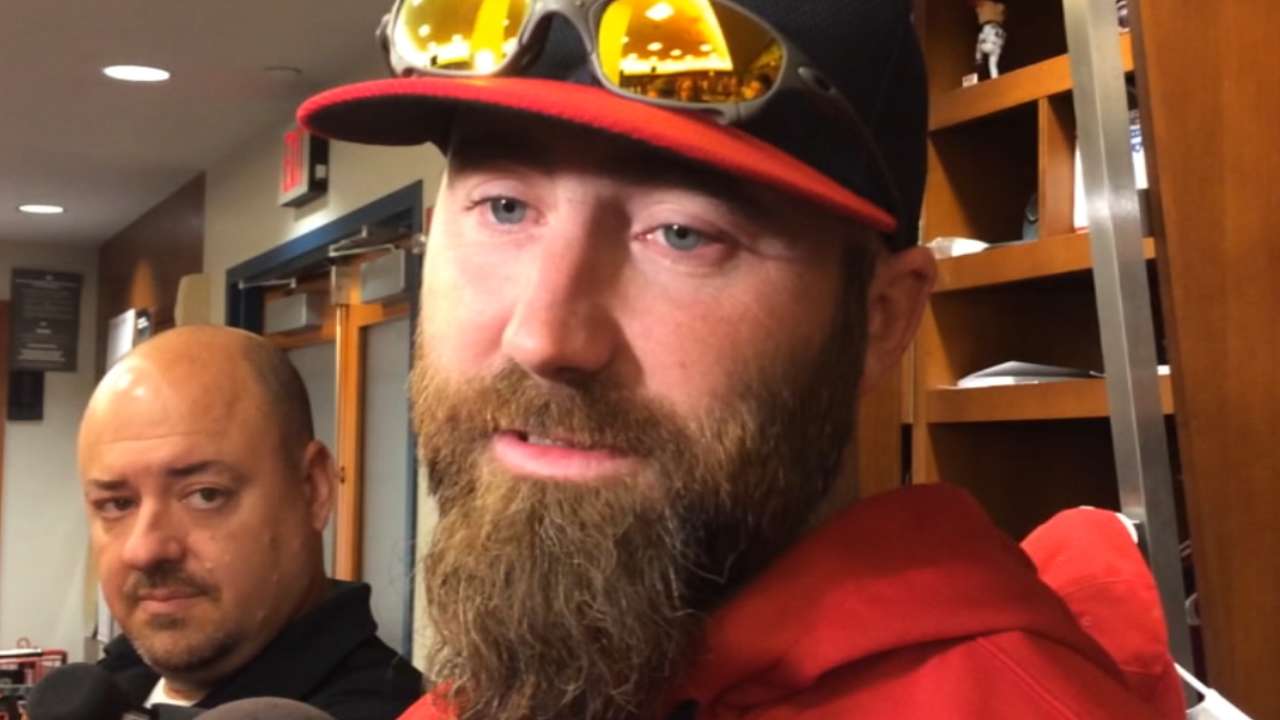 CHICAGO -- After spending his entire career with the Cardinals, Jason Motte had no trouble signing with their biggest rival, the Cubs.
"I know Cubs-Cards is a big rivalry," Motte said Friday. "We liked what the Cubs did this offseason and we're excited for the opportunity they presented to us to play there. I've always said it, and there have been many articles about it, but people ask, 'What's your favorite opposing city to go to?' and I've always said Chicago."
On Friday, the Cubs announced they had signed the right-handed reliever to a one-year, $4.5 million contract, ending a week that began with the team unveiling Jon Lester, who agreed to a six-year, $155 million deal. Motte and Lester are represented by the same agency, but did not talk about being on the same team until both were in Chicago to undergo physicals last weekend.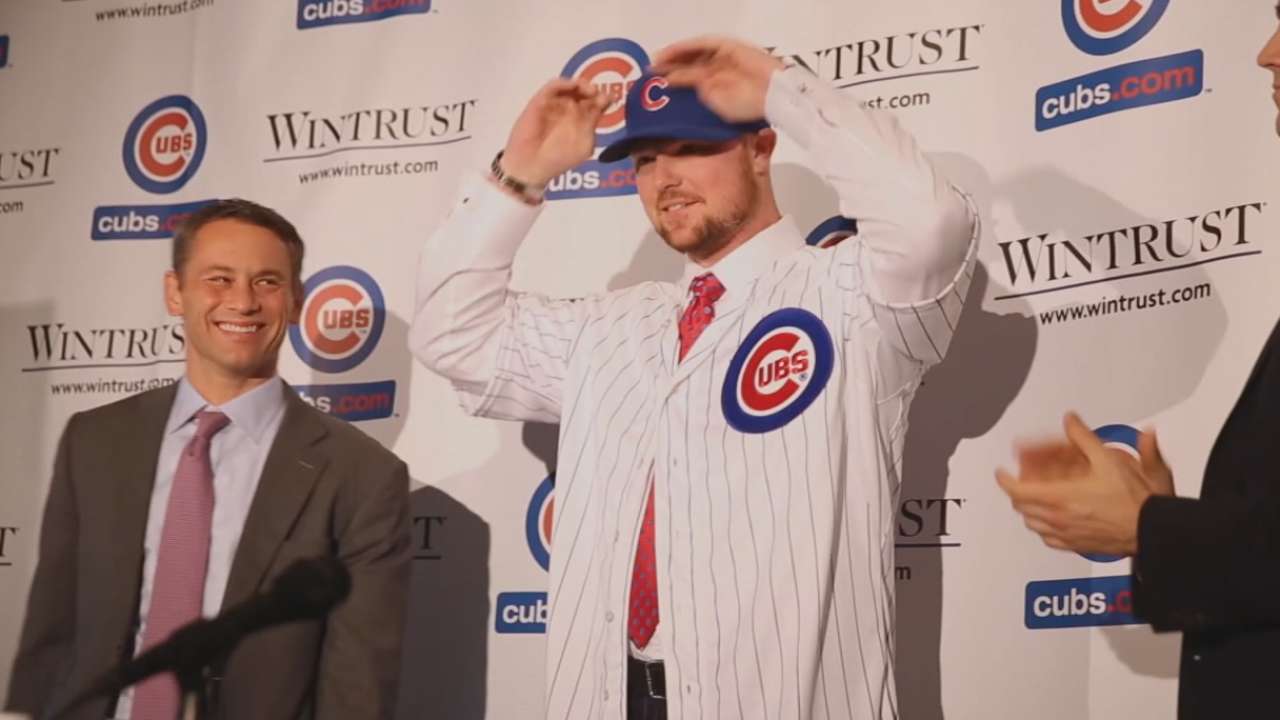 "I think everyone is excited about the team and going out and playing in front of the fans," Motte said. "There's a lot of buzz going around."
Motte has had plenty of success at Wrigley Field, giving up just two earned runs over 15 innings in 16 games, which also may have been a factor. He pointed to the many day games and having a more normal life with the Cubs.
"The fans get rowdy every now and then but you can't blame them with the rivalry," he said. "It is tough leaving somewhere where I was for 11 years. ... There are people there who have really become our family, whether it's the players or people around St. Louis who we've met."
Motte met Joe Maddon when the Cardinals played the Rays, and the pitcher noticed all the support bracelets the manager wore. Motte has at least five on his wrist for "people who had cancer, some people who are over it, some people who aren't and some people who are still fighting." Maddon, who is also involved in various community events, made an impression.
"My experience talking with him the couple times I had a chance to definitely had an impact," Motte said. "I'm excited to play for the fans there in Chicago, but also to play for Joe and be a part of that ballclub."
Motte was the Cardinals' closer, saving a National League-high 42 games in 2012. He lost that job after being sidelined following Tommy John surgery in '13, and admits to having an "up-and-down year" last season as the Cardinals relied more on young arms.
The Cubs used Hector Rondon, 26, as their closer last season, and have young arms as well. Could Motte be more of a mentor than a closer?
"Any way I can help, that's what I'm there for," Motte said. "Obviously, my job is to go out there and get people out and do my job on the field. If I have anything to share or anything to give, that's also a plus. They have young guys but they have some good stuff. Hopefully, getting guys like me and [Miguel] Montero and Lester can help."
Carrie Muskat is a reporter for MLB.com. She writes a blog, Muskat Ramblings, and you can follow her on Twitter @CarrieMuskat. This story was not subject to the approval of Major League Baseball or its clubs.