'Winning tradition' has Porcello excited to join Boston
In shadow of aces in Detroit, righty may end up as Opening Day starter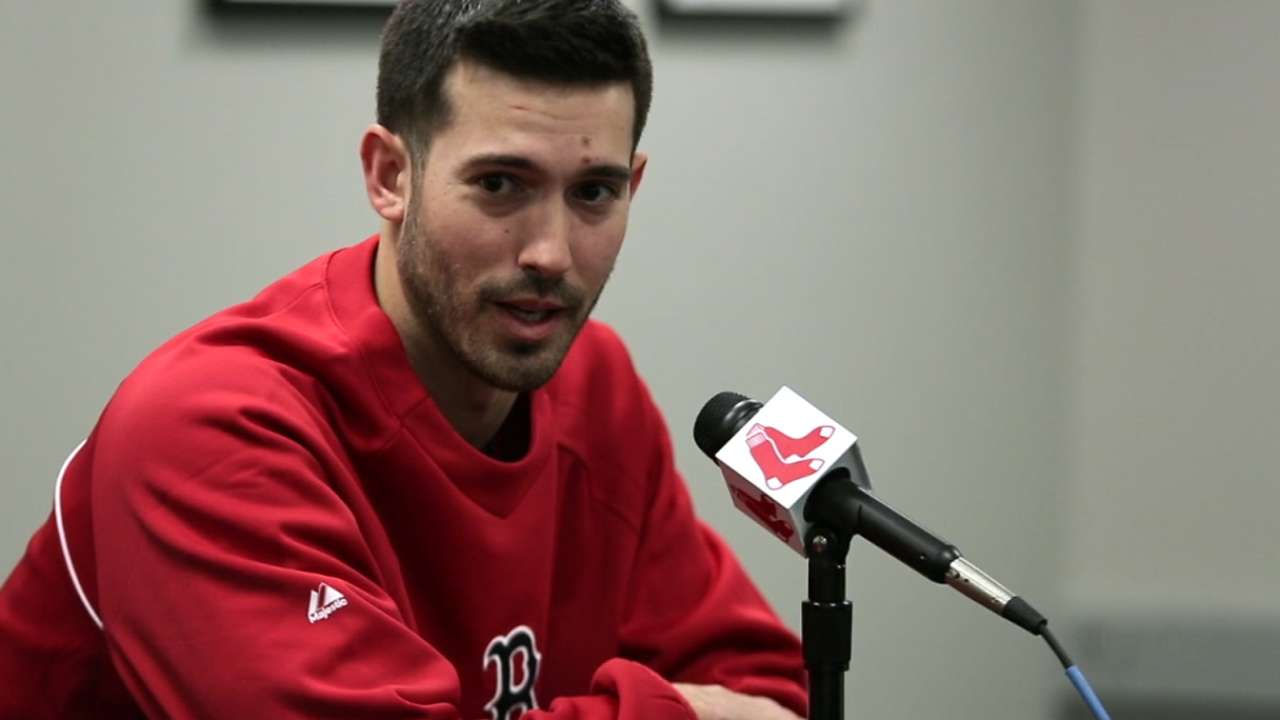 BOSTON -- Meeting the media on Friday for the first time since being traded to the Red Sox last week, right-hander Rick Porcello was asked about his personal memories of pitching here at Fenway Park. All he could do was laugh.
Porcello, whom Boston acquired from the Tigers in a trade for outfielder Yoenis Cespedes and pitchers Alex Wilson and Gabe Speier, remembers quite well his start at Fenway on Aug. 11, 2009. Porcello plunked Kevin Youkilis, Youkilis charged the mound, and both players ended up tumbling to the infield grass.
In the framework of Porcello's career, that seems like a lifetime ago. At the time of his scuffle with Youkilis, Porcello was a 20-year-old rookie just learning as he went. Now, with six big league seasons under his belt -- and fresh off his best one yet -- Porcello is preparing to step into a veteran role in the Red Sox rotation.

"I'm thrilled," he said. "I couldn't have asked for a better organization to get traded to. The winning tradition here, and everything that they're trying to do going forward, I'm extremely excited. It's a great opportunity."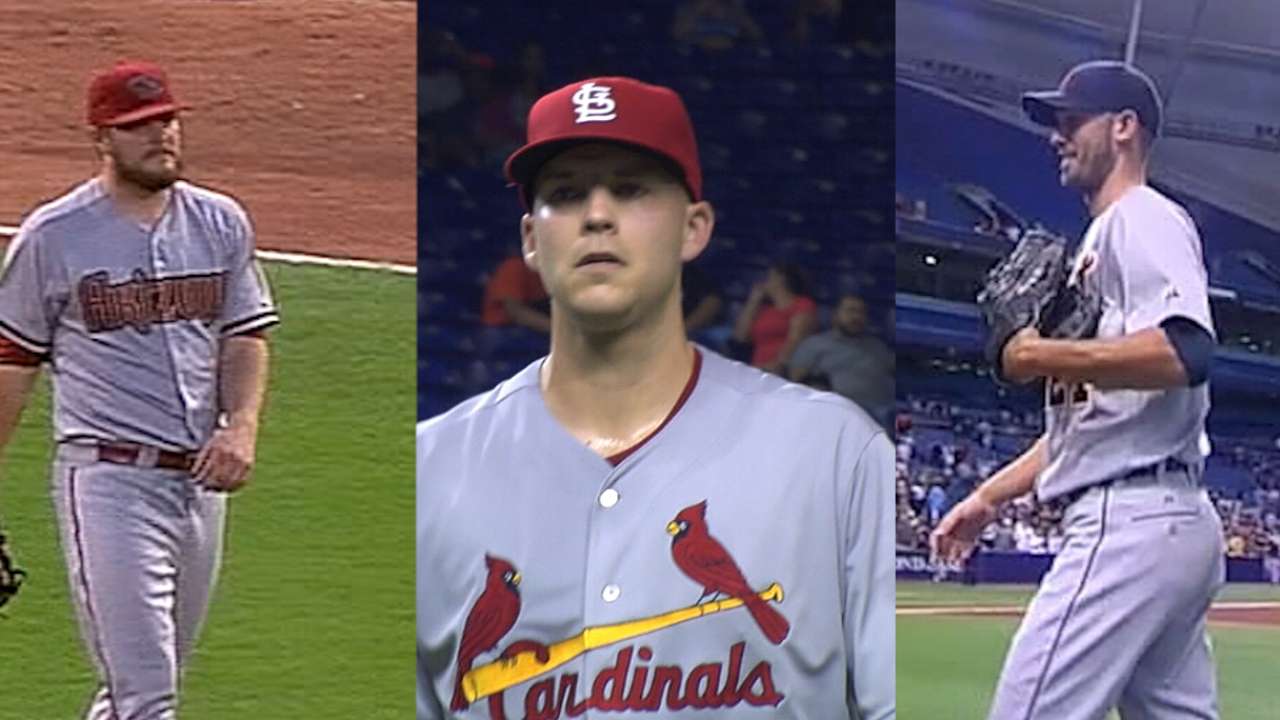 As Boston's rotation stands, Porcello could very well be the Opening Day starter on April 6 in Philadelphia. With the Tigers, he pitched in the shadow of aces like Max Scherzer and Justin Verlander. With the Red Sox, he will be one of the top dogs.
"I think my job stays the same, just as everybody else's," Porcello said. "You prepare to pitch once every five days and give our team a chance to win. I don't think the guys that you have around you really affect your preparation."

Porcello will become a free agent after the 2015 season. But the right-hander, who turns 26 next week, is thinking about the present.
"I just got here today," he said when asked about a possible extension. "I want to just meet everybody and familiarize myself with the clubhouse, and really just fit in and get to know everybody on the team and let them know that I'm here to work and here to win."
A New Jersey native, Porcello does have ties to New England: his parents have owned a house in southern Vermont since 1988.
"We go up there pretty much every Christmas, over the holidays, and really pretty much every vacation we've taken since I can remember has been to our house in southern Vermont," Porcello said. "I'm a big fly fisherman and I've fished a lot in western Massachusetts, so I'm pretty familiar with the western New England area and love it up there."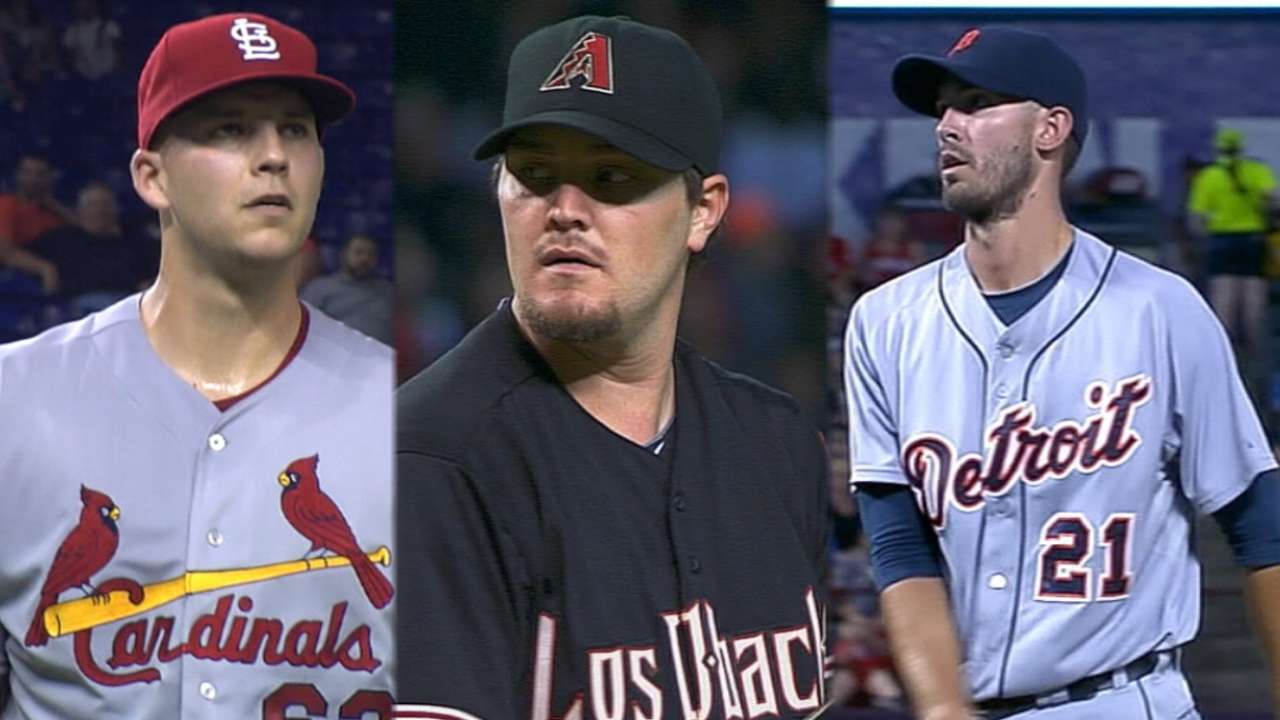 Porcello is a ground-ball pitcher who has relied heavily on a sinker throughout his career, but he's only gotten better as his confidence in his other pitches has improved.
"Coming to the big leagues at a young age, it took me a little while to develop into the pitcher that I was going to be," Porcello said. "I think the use of my curveball has been a big plus for me, changing speeds, especially against left-handed hitters. And also changing eye levels with a four-seam fastball and not just pounding the bottom of the zone with a sinker. I think those different looks, they make my sinker better."

Porcello said he has spoken several times on the phone with Red Sox manager John Farrell and pitching coach Juan Nieves, and he plans to meet with them and talk to his new teammates in the coming weeks.

After spending his first seven professional seasons in the Tigers' organization, he's pleased with his new landing spot in Boston.
"I've had a lot of trade rumors surrounding me the past couple years, and this one actually happened," he said. "I couldn't have asked for a better team to be traded to. If any one of those [trades] was going to happen, this is the one that I would want to happen."
Aaron Leibowitz is an associate reporter for MLB.com. This story was not subject to the approval of Major League Baseball or its clubs.