Inbox: How will O's replace bats of departed free agents?
Beat reporter Brittany Ghiroli answers Orioles fans' questions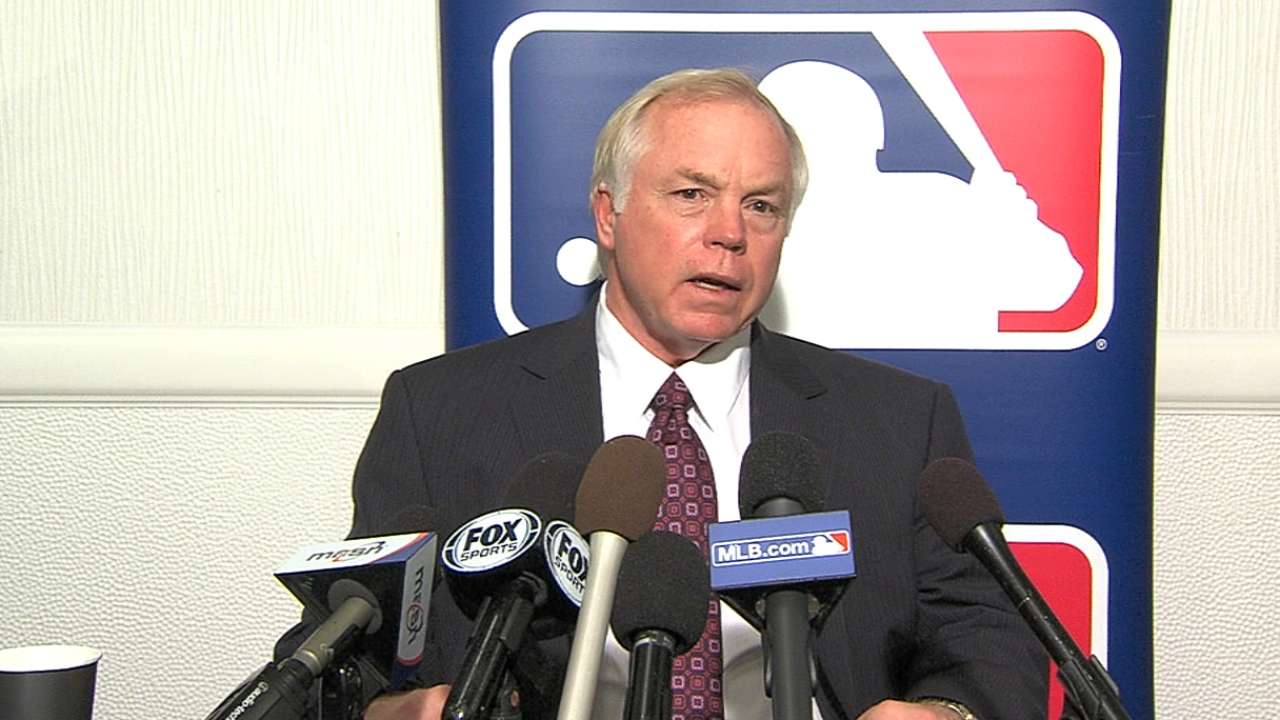 I keep hearing about Dariel Alvarez. How close is he to ready, and how can the Orioles expect him to fill the shoes of Nelson Cruz or Nick Markakis?
-- Dan R., Elkridge, Md.
In a perfect world, the O's would like Alvarez to get more seasoning in the Minor Leagues, although that could change. Look no further than second baseman Jonathan Schoop last year, who made the team due to Manny Machado's injury and a great Spring Training. Alvarez is solid defensively and has a great arm, which could make it easier for manager Buck Showalter to stick with him if he struggles offensively. Alvarez is a bit of a free swinger.
Alvarez is still a prospect, but he turned 26 last month and has only had one full season in the Minor Leagues. Ideally, the O's would like him to start the year at Triple-A, get consistent at-bats and get comfortable before being an option for the big league club, but that will depend on what outfielders they add before the spring.
Baltimore isn't counting on Alvarez to replace Markakis or Cruz; Matt Wieters, Machado and Chris Davis should help offset those losses.
How are Wieters and Machado progressing?
-- Matt S., Washington, D.C.
Showalter said at the Winter Meetings earlier this month that he wasn't sure if both guys would be ready for Opening Day, and he reiterated that Wieters may be a little behind earlier this week. That's not entirely unexpected, given that Wieters had Tommy John surgery, and the Orioles want both guys to be right before they come back.
Machado looks to be more on track right now, because he had his knee surgery months earlier than last offseason. The O's played a good chunk of the season without either guy, and they are still looking to add another catcher as a contingency plan.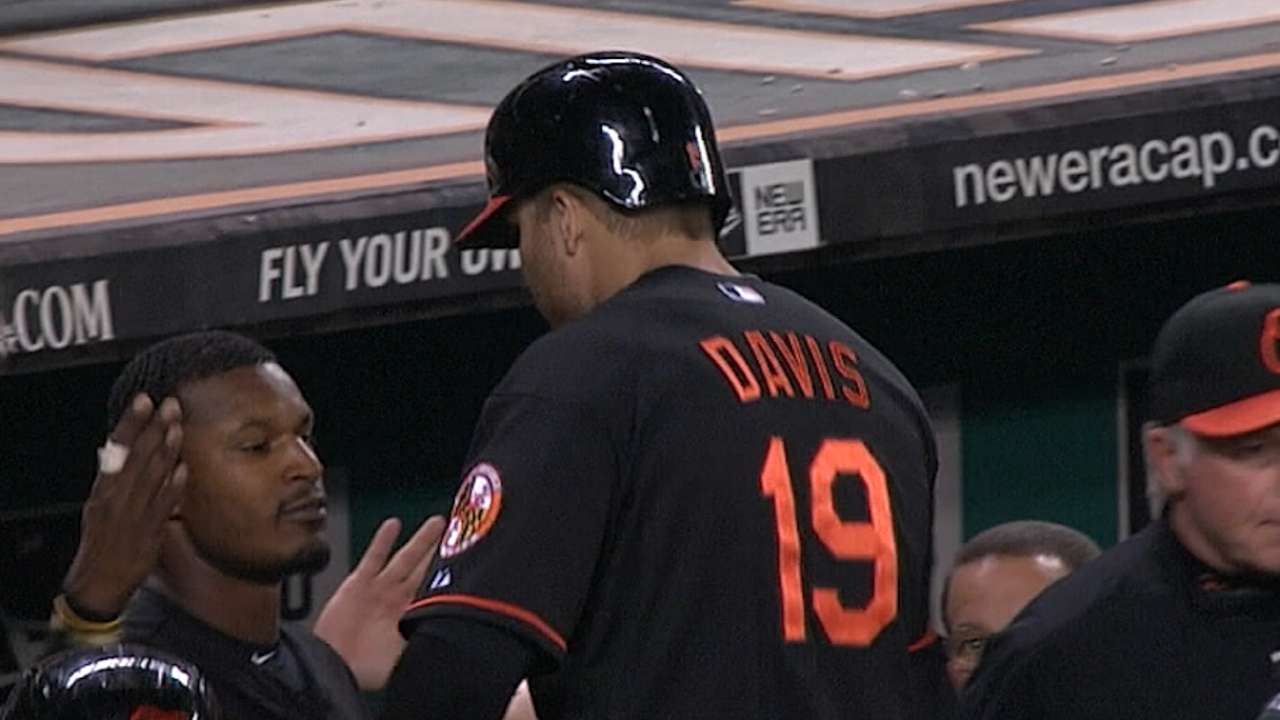 Without Markakis, who do you see filling the leadoff spot?
-- Don F., Baltimore
Internally, David Lough and Alejandro De Aza are options on the current roster. Showalter mentioned Steve Pearce as well, though the skipper indicated he'd prefer not to slot Pearce in there. The Orioles are still looking to add bats, so a better choice could emerge. Traditional leadoff hitters are dwindling in general, and Showalter could also rotate who fills that spot.
There was a lot of back and forth with Kevin Gausman last year. What are the plans for him in 2015?
-- Rick S., Arlington, Va.
Gausman will be considered for a rotation spot this spring, and while the O's have six starters for five spots right now, Showalter said that doesn't mean Gausman would go in the bullpen again. The right-hander has made significant strides at the big league level and could win one of the spots out of camp. While the Orioles will continue to monitor his innings, like they do for all of their starters, having another year under his belt and another increase in workload should help his cause. It's becoming harder and harder for the Orioles to justify shuttling him back and forth to Triple-A if his performance doesn't justify that.
Brittany Ghiroli is a reporter for MLB.com. Read her blog, Britt's Bird Watch, and follow her on Facebook and Twitter @britt_ghiroli. This story was not subject to the approval of Major League Baseball or its clubs.