MLB.com Columnist
Richard Justice
Aggressive Preller has Padres all-in
New GM has overhauled offense with additions of Upton, Kemp, Myers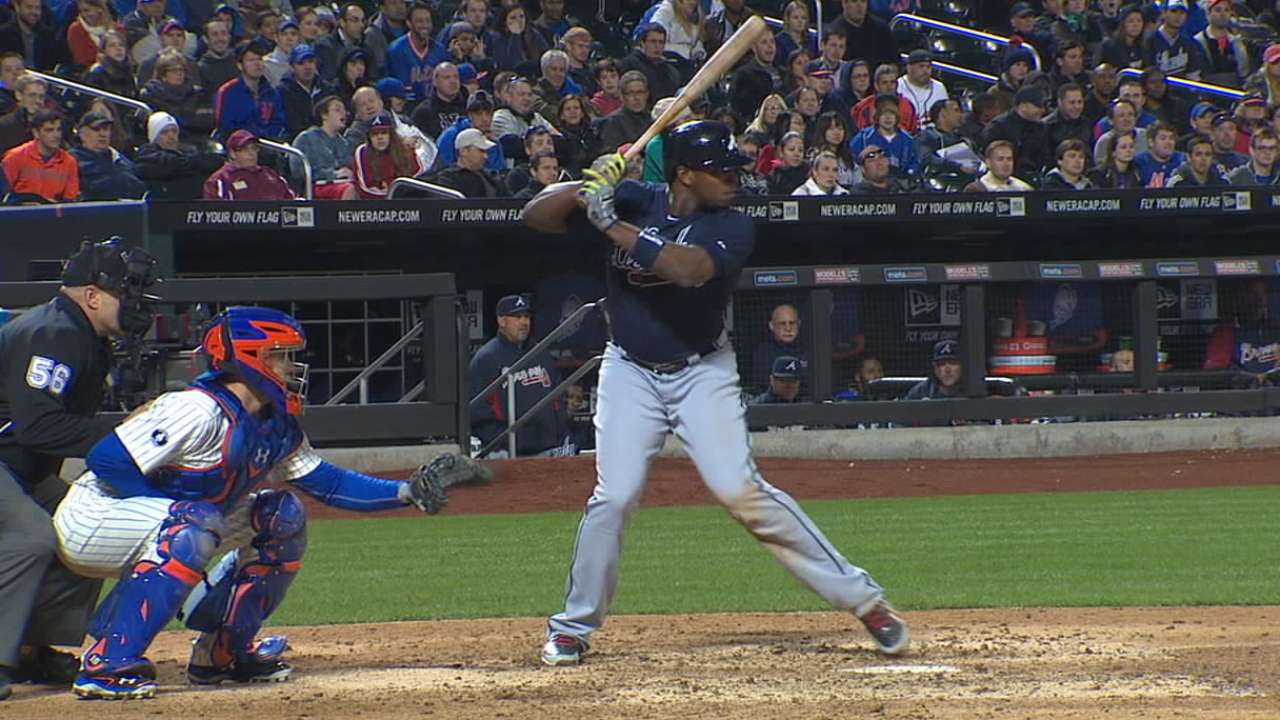 The Padres may have Justin Upton for just one season. That's the risk they're taking. They're fine with that. He will help change the way we think about this franchise and change the way we think about the National League West race, too. He will make them better, too -- way better. This is the goal. Nothing else matters.
This amazing new guy in charge of the Padres, A.J. Preller, couldn't care less about 2016 or '17. He wants to change the Padres, and emphatically. He wants to change them now.
And so a furious, amazing offseason continues with a trade that will bring Upton to San Diego from Atlanta. Upton will join Matt Kemp, Wil Myers, Derek Norris and others on a club that is being reshaped at an incomprehensibly fast speed.
Preller, the new executive vice president and general manager, has traded one prospect after another. Big deal. If they make it somewhere else, good for them.
At 27, Upton is one of the best offensive players in baseball. In the past four seasons, only two NL players --Giancarlo Stanton and Jay Bruce -- have hit more home runs. He has also ranked among the top 10 in hits, walks and RBIs in that time.
He's one of those players who the other team spends a lot of time thinking about, the guy the pitching coach whispers, "Don't let this guy beat you."
Now, though, he'll line up alongside Kemp in the Padres outfield and batting order, and suddenly everything will look different. His presence will mean more high-leverage situations for pitchers -- more stress, more work for the bullpen.
Good lineups are built from the inside out, and Upton and Kemp will make the hitters in front of them and behind them better. So a team with a very solid pitching staff, with a very nice rotation, now has some offense.
In Andrew Cashner, Tyson Ross and Ian Kennedy, the Padres have three starters who can line up with almost any team in baseball. Incredibly, Preller has made all these trades without touching that rotation.
The Padres scored fewer runs than any other Major League club by a wide margin last season. That will change.
Will there be an adjustment period for a team with so many new faces? Sure, there will be.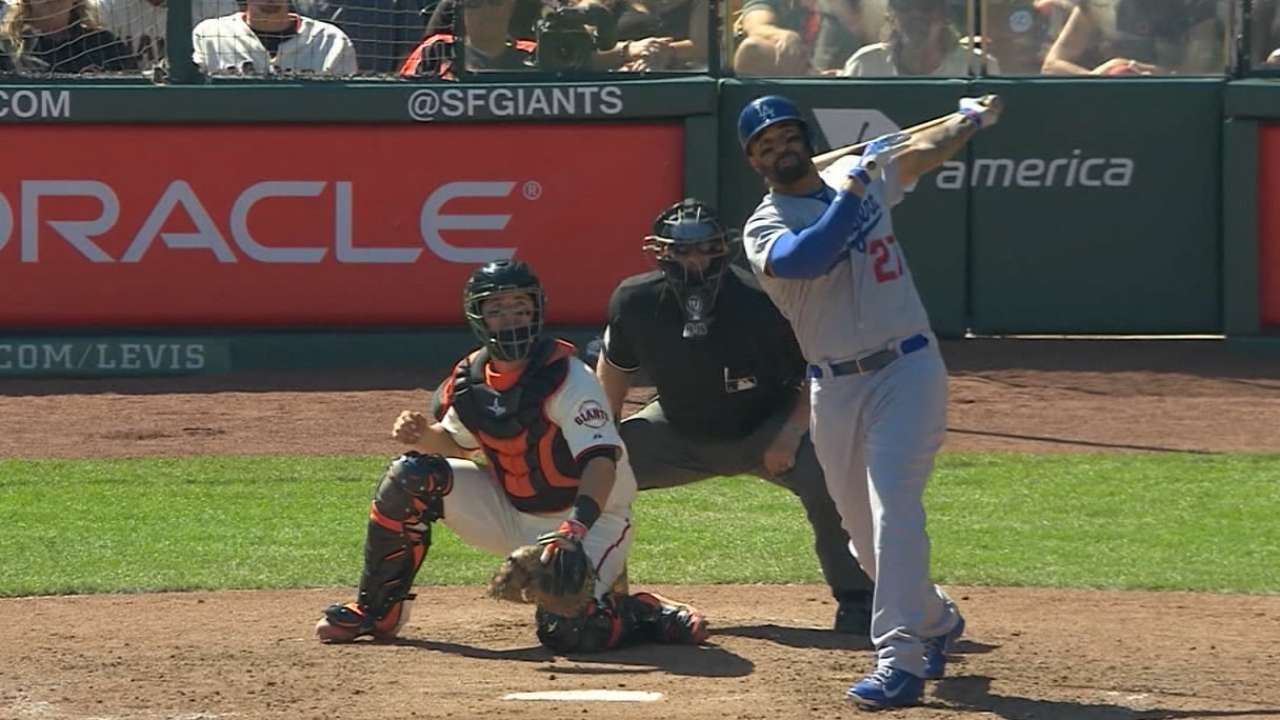 The Padres have the right manager for the job. Bud Black is so respected inside the game and is so decent and so competent that he will create the right environment to allow players to get to know one another and to become comfortable in their new surroundings.
Some of us wondered what kind of GM Preller would be. He was so intense and so driven as a personnel man that it was easy to wonder if he had the right temperament to be a general manager.
It's one thing to scour the planet looking for players, to push to sign those players and then to persuade instructors, farm directors, etc., to give those guys a chance, to trust his instincts, etc.
Perhaps the most impressive part of this offseason for the Padres is that this new guy has been exactly the same guy he was as a personnel guru for the Texas Rangers. He's focused and passionate.
Sometimes, the new guy comes in, takes a seat at the back of the room and watches and listens and tries to figure things out. That isn't Preller's personality and it wasn't his mandate from ownership. His instructions were to change everything -- and the sooner the better. Are there risks? Sure.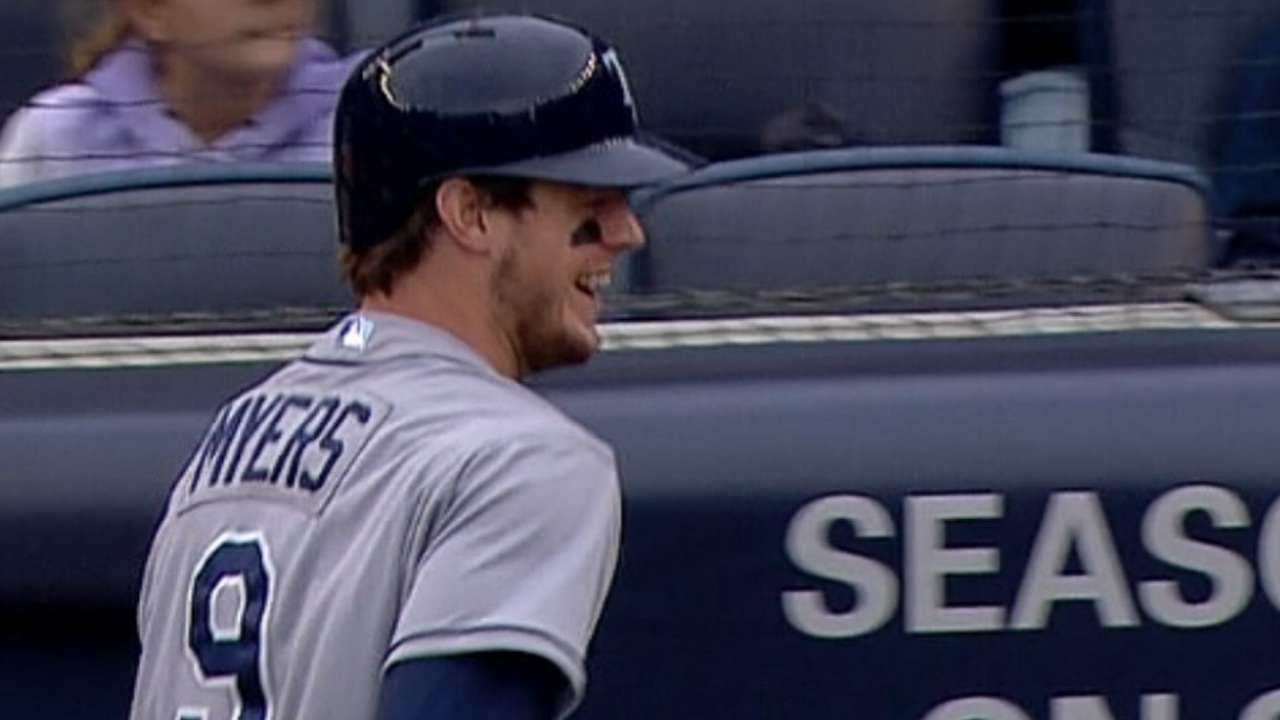 Kemp and Myers have had some injury issues. Upton is a season from free agency. The farm system has taken a hit. These are the kinds of things a timid man would obsess over.
Preller has been around long enough to know that trades don't come with guarantees, and even those that are based on correct decisions sometimes turn out all wrong.
If things don't work out with this mix of players, Preller will just go back to work. And the Padres aren't perfect just yet. There are questions about how good their infield is. Red Sox third baseman Will Middlebrooks could be headed to San Diego as well, perhaps in a trade for newcomer Ryan Hanigan. Preller has too many veteran outfielders and has been gauging their trade value.
Preller has come this far, so he won't stop reshaping the roster for awhile. From the beginning of this offseason, he has aggressively pursued free agents, trades, etc. He went hard after Pablo Sandoval.
In the past few days, Preller seemed to throw so many trade proposals at the Braves that eventually it was going to be impossible for Atlanta president of baseball operations John Hart to say no to all of them. Preller simply had this vision of the Padres with Kemp and Upton in the middle of his batting order.
This has been an offseason in which an assortment of teams have worked hard to make big changes. This happens against the backdrop of a sport in which the competitive balance among the top two dozen teams has never been closer. Every team sees 2015 as an opportunity to do what the Royals and Pirates have done the past two seasons.
There is one thing Preller has already done: he has people in San Diego buzzing about the Padres. He has gotten the attention of an entire sport as well.
Richard Justice is a columnist for MLB.com. Read his blog, Justice4U. This story was not subject to the approval of Major League Baseball or its clubs.