Biggio remains active in helping children with cancer
Astros legend happy to lend hand to Sunshine Kids organization at holiday party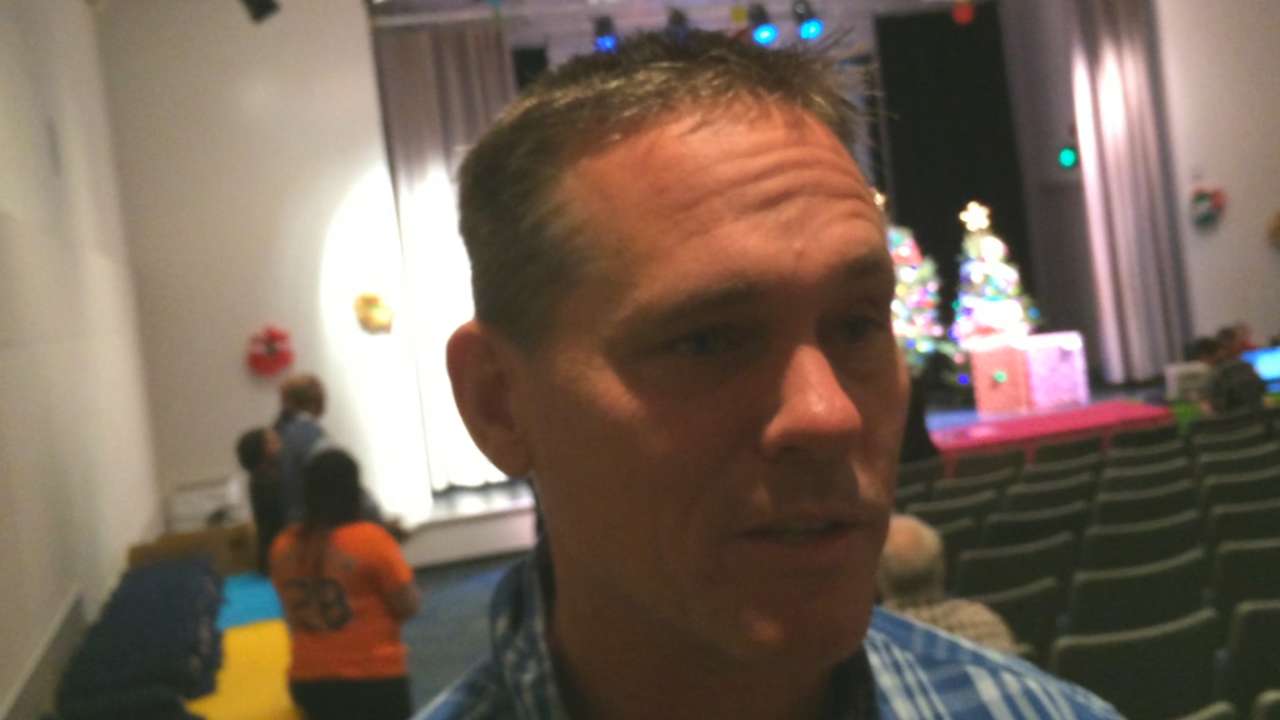 HOUSTON -- When it comes to Craig Biggio and the Sunshine Kids, little has changed since Biggio ended his Major League career seven years ago. Biggio's hit tally may have stopped, but the party never ends -- two parties, as a matter of fact, each of which celebrates the tireless work of the Sunshine Kids, a support group that has helped thousands of kids with cancer and their families.
One of those parties, the annual Sunshine Kids Christmas bash at the Children's Museum of Houston, has several constants from year to year -- photo ops with Santa, an abundance of Christmas cookies, games, face painters and general happiness among the kids, siblings and parents in attendance.
Among the regular party-goers are Biggio, his wife, Patty, and their 15-year-old daughter, Quinn, all of whom, despite the obvious family star power, blend in quite nicely as just another family celebrating the holiday season among the masses.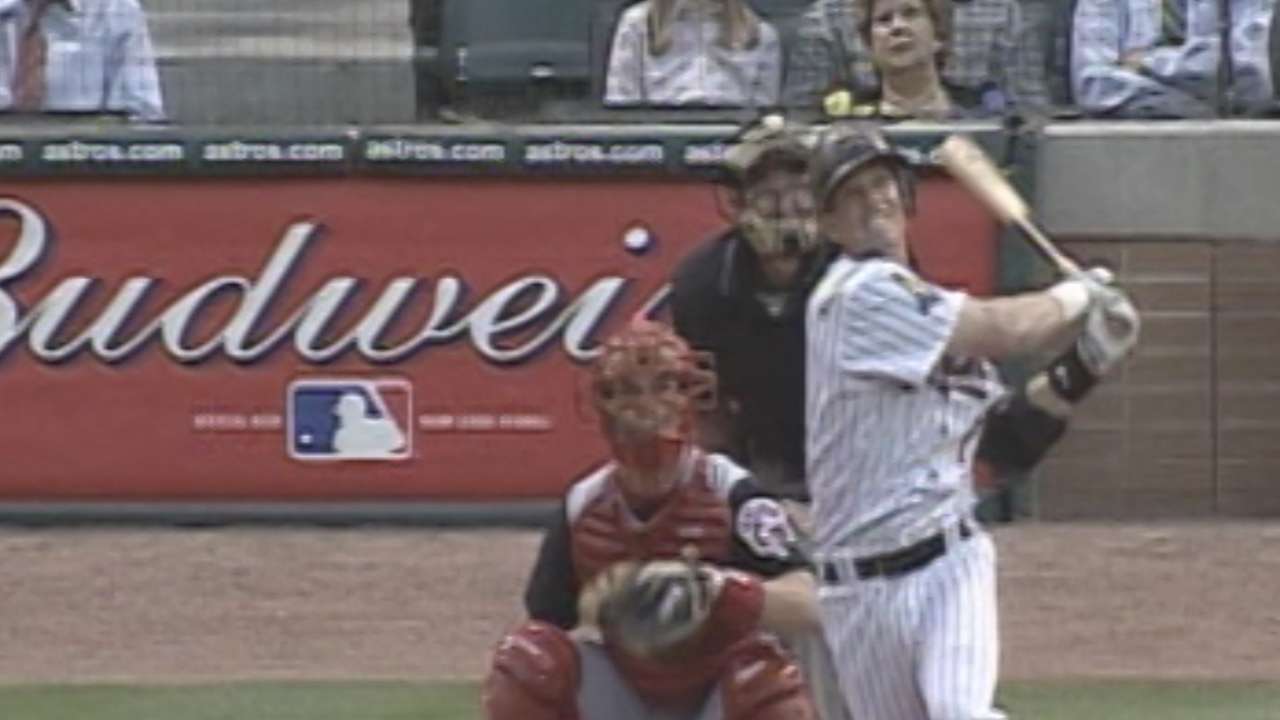 "The Sunshine Kids have been a part of my family ever since we got here, from the inception," Biggio said. "I have always said that when I was done playing and out of ball, we were always going to be involved with the Sunshine Kids. And it's true."
That isn't just lip service. The Biggios still host a party for the Sunshine Kids on the field at Minute Maid Park every summer, and the Astros also have several designated days every season where they bring the Sunshine Kids in for a meet-and-greet with Astros players and treat them to a game that night.
Those events, in addition to the annual Christmas soiree, will, seemingly, be around forever.
"They're family," Biggio said. "We've been together a long time. There are amazing stories and tough ones also. This [party is] about the kids having fun and getting ready for Christmas."
It's also a good time to catch up with some of the organization's most inspirational participants -- former Sunshine Kids, survivors, who are now healthy, thriving adults.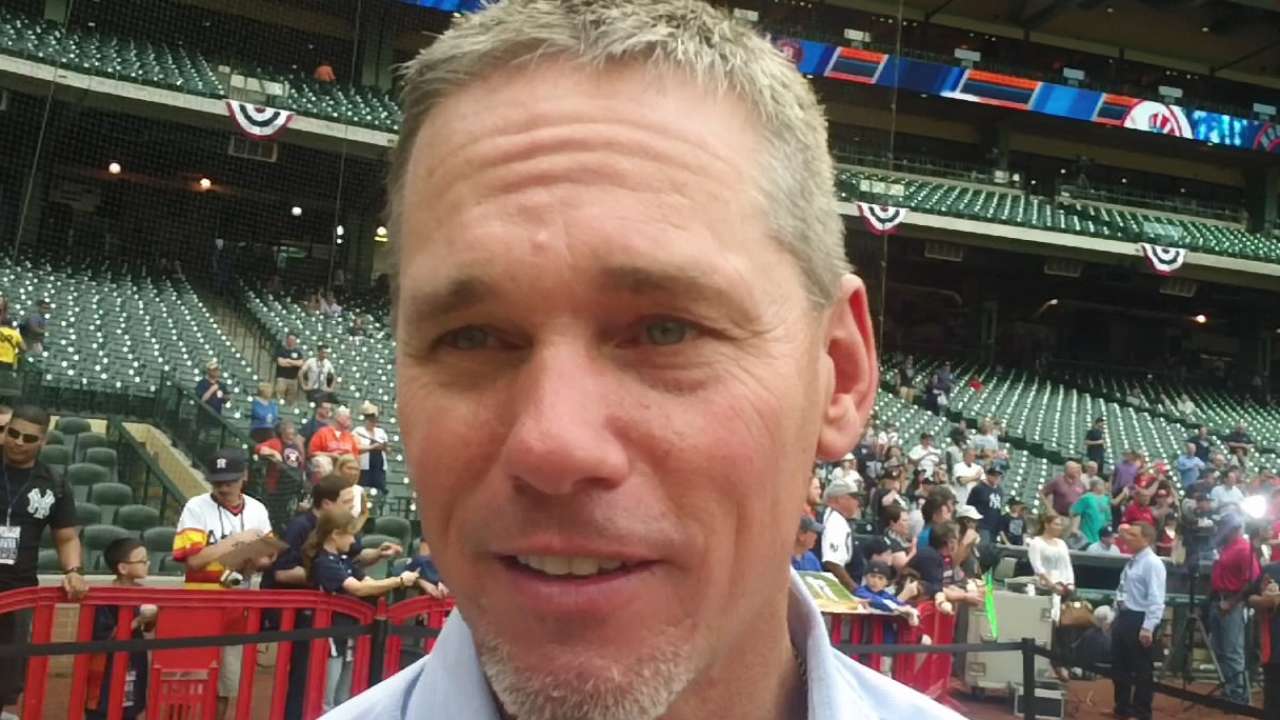 People like Lucy Ramon, a personal trainer who spends much of her free time bringing comfort to kids currently going through what she did when she was diagnosed with leukemia as a 15-year-old in 1997. And Natalie Lewis, who was diagnosed with leukemia in 1982, became a Sunshine Kid in 1988 and now runs the organization's western region office in Los Angeles. And Frankie Velasquez, an "old" friend of Biggio who met the Astros star as a 5-year-old in the mid-1990s, when he was given about a month to live. He's now a thriving adult who is a regular presence at Sunshine Kids functions.
"I try to go to the Sunshine Kids house as much as possible," Ramon said. "Just to let them know, it's tough going through what they're going through now, but to stay positive and stay head strong and you'll get through it."
Lewis recalled feeling like she had no one to relate to until she joined the Sunshine Kids.
"I felt like I had a sense of belonging somewhere and people who understood what it was like to go through chemo and treatment and all of that," she said. "We make you feel like you belong somewhere. And people understand what you're going through, too."
Because the party was held so close to another day that could prove big in Biggio's world, the former second baseman probably figured he wouldn't be able to get through a public appearance without being asked about it. He was right. This is, after all, his third go-around on the Hall of Fame ballot.
With a resume that includes 3,060 hits over a 20-year career, Biggio's status as a possible Hall of Famer goes into overdrive this time of year, seeing that the voting process extends through the holidays and ends shortly before the announcement on Jan 6.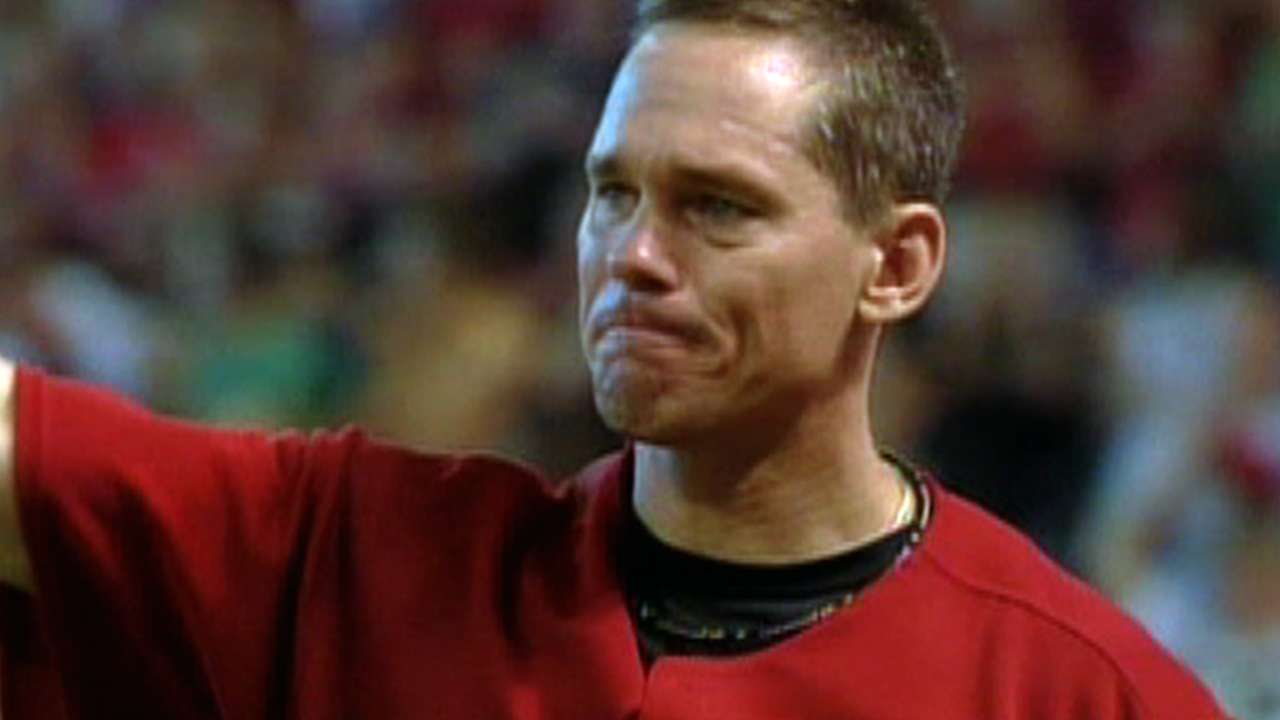 That near-miss was a somewhat crushing blow for an Astros organization that was sure 2014 was going to be the year. Leery to express too much optimism this time around, most members of the front office staff offer little more than a shrug and crossed fingers when asked about Biggio's chances, with an understanding that the only sure thing about Hall of Fame voting is that it's best to hope for the best and expect the complete opposite.
The same could be said about the demeanor of the baseball fan base in Houston still waiting for the first Astro to be inducted into the Hall of Fame.
For his part, Biggio is equally realistic and stoic on the topic.
"Hopefully, when Jan. 6 rolls around, we'll get an opportunity to get invited into a special building," he said. "Most importantly, No. 1, it's for the fans. I truly want it for the fans. They deserve to get a guy in there. I want it for them, I want it for the Astros organization, I want it for my family, and I'm fourth on the list.
"We were as close as you could get last year. Hopefully, this year, it'll be a special year."
If not, Biggio, and life, will go on. And there's always next year. This is a perspective some tend to lose during an open season of Hall of Fame debates, when a player not being elected can be labeled by the masses as tragic, unjust or horrible.
It's actually none of those things. Everything that really matters, Biggio has already, and no one knows this better than him. Given his continued active involvement with an important charity organization, reminders are never far away.
Alyson Footer is a national correspondent for MLB.com. Follow her on Twitter @alysonfooter. This story was not subject to the approval of Major League Baseball or its clubs.