A's deal Norris to Padres, acquire 2 pitchers
Oakland gets right-handers Hahn, Alvarez from San Diego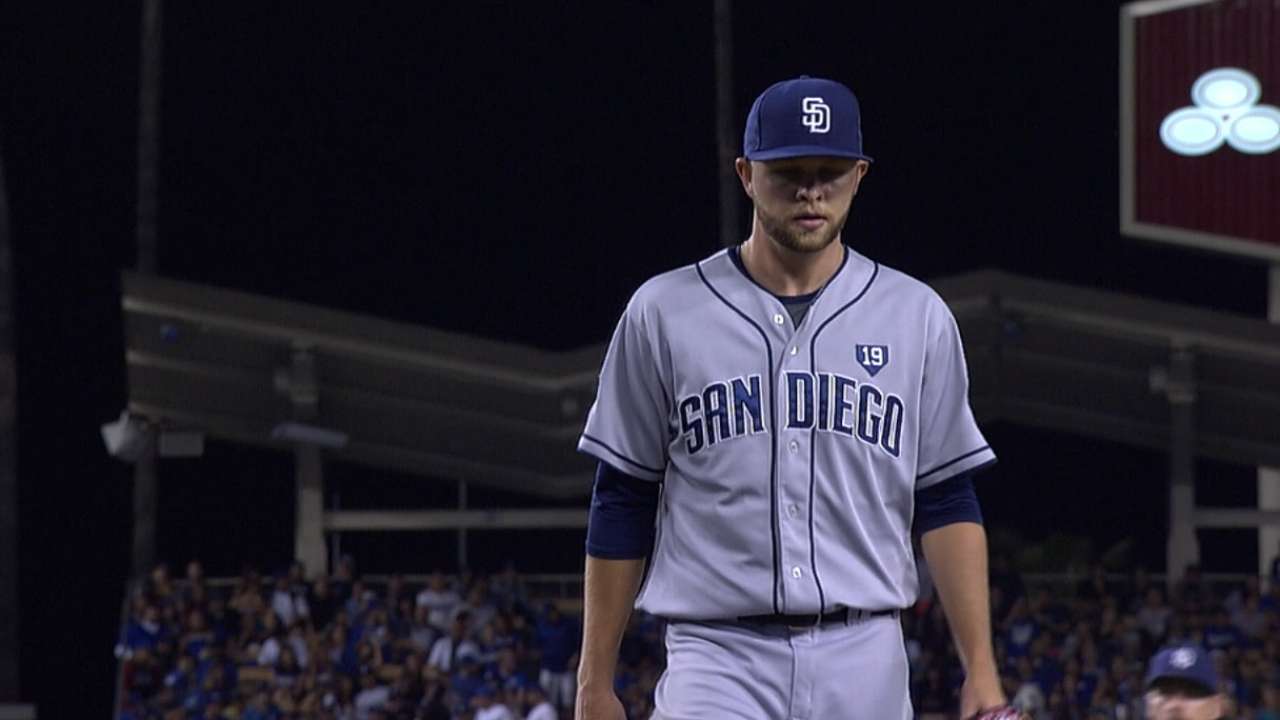 OAKLAND -- Another A's All-Star is on the move. Catcher Derek Norris is headed to San Diego as part of a four-player trade that brought a pair of right-handers to Oakland on Thursday evening.
Oakland traded Norris, right-hander Seth Streich and an international signing slot to the Padres in exchange for right-handers Jesse Hahn and R.J. Alvarez.
Norris was one of seven players who represented the A's at this year's All-Star Game. Five have since been traded. Norris, Yoenis Cespedes, Brandon Moss, Josh Donaldson and Jeff Samardzija are gone, as the A's continue to overhaul their roster this offseason.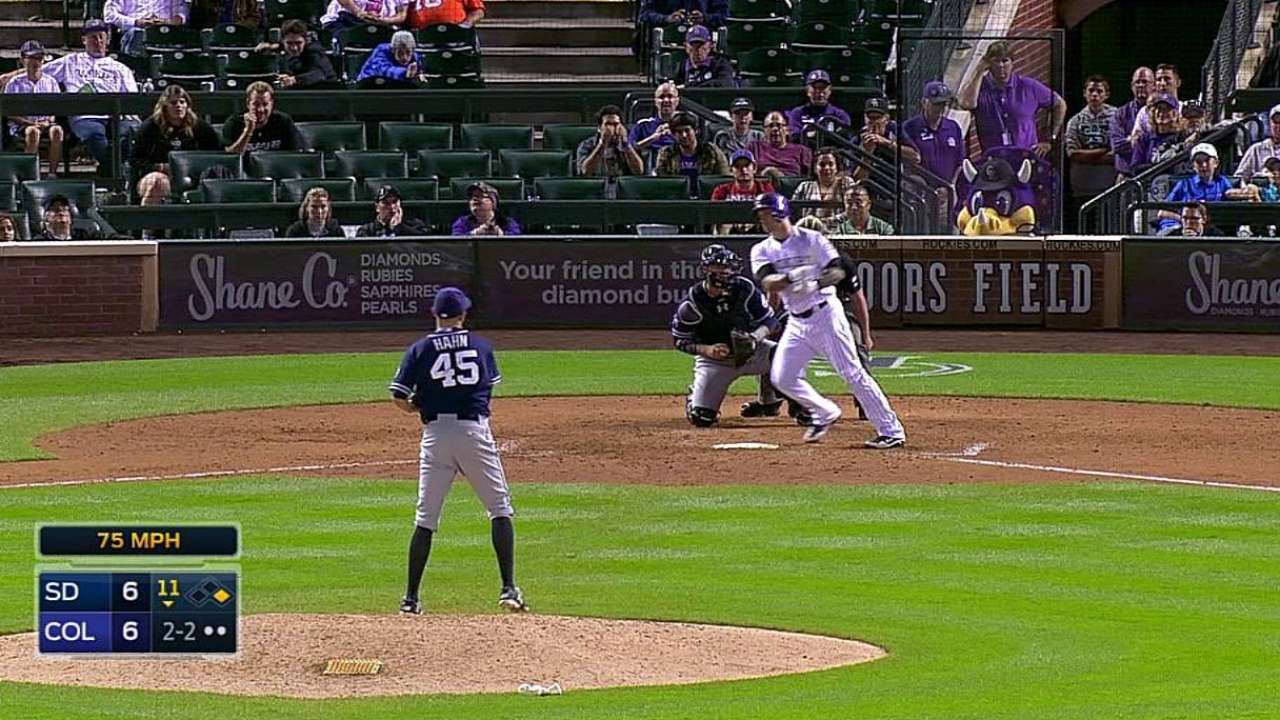 "I thought that with the year that I had, along with the things that have occurred here over the years, that maybe I was up for a trade or something," Norris said. "But I talked with some of the Padres front-office guys, and we're all excited about the opportunity I have there. I think it's going to work out for both spots."
Norris was acquired by Oakland in the 2011 Gio Gonzalez deal with the Nationals, and he made his big league debut with the A's in 2012. He hit .246 with 26 home runs in three seasons in green and gold, posting career highs in batting average (.270), on-base percentage (.361) and home runs (10) this year.
The 25-year-old was prepared to enter the 2015 season as one of four catching options, making him expendable. Now that he's out of the mix, the A's are likely to open the year with a platoon of Stephen Vogt and Josh Phegley, who was acquired from the White Sox in the Samardzija deal, behind the plate. John Jaso is also an option, though the A's will be careful with him after two consecutive seasons ended prematurely because of a concussion.

"For me, it's a chance to get out of the platoon," Norris said. "It's a chance for me to get out of part-time playing. It's a new opportunity for me to be in there every day and show what I can do on an everyday basis. That's something that's going to be a positive thing for me."
Hahn provides the A's immediate rotation depth, something they've acquired a lot of this winter. It's unlikely they keep all of it ahead of Spring Training, though, which begs the question: Are more moves coming?
They likely are. General manager Billy Beane has more than $15 million left to spend this winter and, given the subtractions, a bigger addition would make sense.

"Billy has his ways of flipping," Norris said, "and I think this is just one of those times where he's trying to bolster his Minor League system while building a good Major League team. The A's gave me an opportunity to blossom into a player that I became and, now, with this trade, I hope to blossom into being an everyday player, and I'm hoping to make the most of it."
Hahn went 7-4 with a 3.07 ERA in 14 games (12 starts) for the Padres this year. Alvarez, a third-round pick of the Angels in the 2012 First-Year Player Draft who was sent to the Padres last season in a deal for Huston Street, had a 1.13 ERA in eight innings in September after rosters expanded. He was expected to be in the Padres' big league bullpen in 2015.
Alvarez's scouting report:
A breakout season made Alvarez a hot commodity this year and he was traded twice within five months. He was first included in the package the Padres acquired from the Angels in exchange for Street before the non-waiver Trade Deadline, then the A's nabbed him in December. In between trades, he made his Major League debut for the Padres and finished off a Minor League season that saw him post a 1.25 ERA and strike out 61 batters in 43 1/3 innings. Alvarez is a power reliever with a good fastball-slider combination. His fastball reaches 95 mph and his slider has swing-and-miss potential. He has the stuff and moxie to pitch in high-leverage innings.
-- Teddy Cahill
Jane Lee is a reporter for MLB.com. This story was not subject to the approval of Major League Baseball or its clubs.