Oliver hosts holiday dinner for Arlington Urban Ministries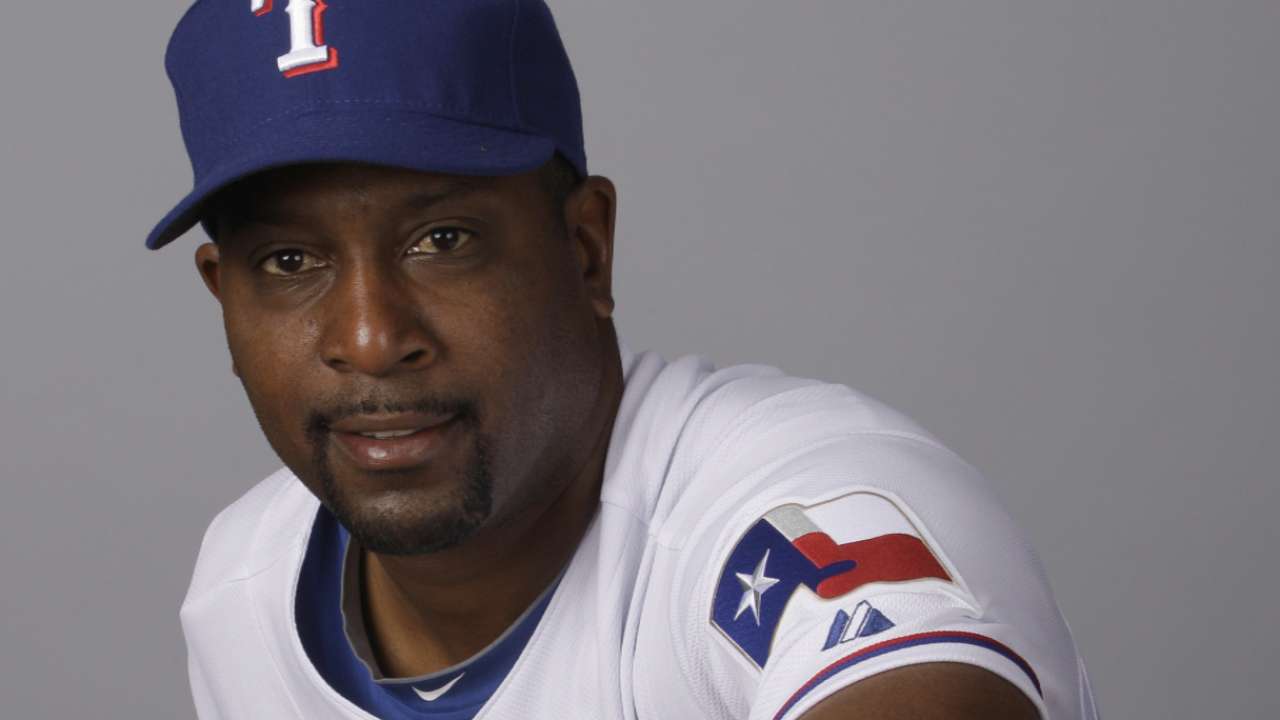 ARLINGTON -- Darren Oliver's father, Bob, passed down wisdom as a Major League player that helped his son pitch in the big leagues for two decades.
His father also passed down life lessons that inspired Oliver to make a difference in his community -- first as a player, and also since the pitcher retired in the fall of 2013.
It all comes back to something dad instilled in his son many years ago.
"Treat people the way you want to be treated," Darren Oliver said.
The 44-year-old Oliver, along with his wife, Melissa, gave back to their community again Thursday night, hosting a holiday dinner for Arlington Urban Ministries, a faith-based organization that provides emergency assistance for utilities, rent and food for those in crisis in the Arlington community. Along with dinner provided by Sportservice, Oliver gave each family Walmart gift cards.
Oliver returned to the Rangers' organization this April as a special assistant to Rangers general manager Jon Daniels. Oliver works in baseball operations in a variety of areas with an emphasis on pitching.
Oliver, selected by the Rangers in the third round of the 1988 Draft, played for eight other teams, but he has always been pulled back to Texas. He had three stints with the Rangers, his third one as a setup man for the 2010 and '11 American League champions.
Oliver hosted a Christmas dinner for families after the 2010 season and a Thanksgiving Dinner for local children after the 2011 World Series, two examples of countless charitable events and contributions he has made since he made his Major League debut for the Rangers in September 1993.
Oliver has been heavily involved the last six years in the Dallas-Fort Worth area, even when he was pitching for the Angels and Blue Jays (he has maintained his residence in Southlake). Hosting holiday dinners has become a staple. Oliver said that comes from wanting to have personal interaction with people.
"I've always been hands on," Oliver said. "It's better than just writing a check. It's better to see people. I like to meet them, get to know them. It's very meaningful. It's better than ever."
Oliver notes that he used to be able to keep what he did for others a secret. But that's not possible in today's media-driven age.
"I always did stuff outside of the game," Oliver said. "I didn't talk about it publicly. Now there's social media. It's hard to keep it a secret now."
For Oliver, the holiday season is the most important time to be involved. He remembers every Christmas getting a Nerf football in his stocking. He just can't imagine kids waking up on Christmas Day without presents to open.
"It's Christmas," Oliver said. "Nobody wants to wake up on the 25th without presents under the tree."
Todd Wills is a contributor to MLB.com. This story was not subject to the approval of Major League Baseball or its clubs.