Phillies finalize Rollins-to-Dodgers deal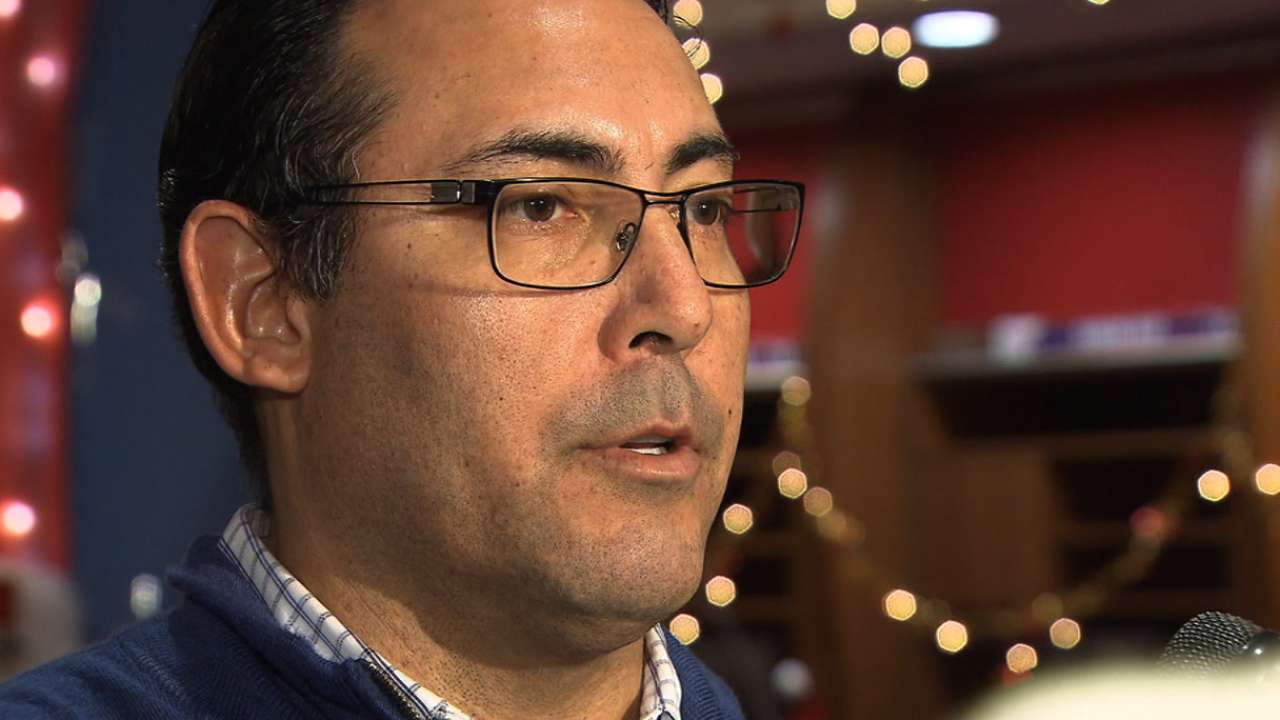 PHILADELPHIA -- The Jimmy Rollins era in Philadelphia has officially ended.
The Phillies announced Friday morning they have traded the greatest shortstop in franchise history and $1 million, according to an industry source, to the Dodgers for Minor League pitchers Zach Eflin and Tom Windle. The deal ends a 14-plus-year run for Rollins from 2000-14 that included one World Series championship, two National League pennants, five NL East titles, one NL MVP, three NL All-Star appearances, four Gold Gloves, one Silver Slugger Award, memorable predictions and proclamations, a 38-game hitting streak and a franchise-record 2,306 hits.
"The Phillies are going one way and now I'm going in a different direction," said Rollins, who waived his 10-and-5 rights to accept a trade to L.A.
Everybody knew last week that Rollins' time had come to an end as the Phillies rebuild for the future. The Phillies and Dodgers agreed to the deal at the Winter Meetings in San Diego, but the Dodgers first needed to acquire Eflin from the Padres. They agreed to send Matt Kemp and $32 million to San Diego for Eflin and others, with the Dodgers then flipping Eflin to the Phillies.
The Padres had concerns this week about Kemp's physical, which delayed the announcement. That said, the Phillies-Dodgers trade was never in jeopardy. The Phillies wanted Eflin, but a source said the Phillies would have settled on another player if the Kemp trade fizzled.
"It'll be a loss for the organization," Phillies general manager Ruben Amaro Jr. said. "At the same time, this is important for the organization. It's fairly obvious. We made the very concerted effort to decide that it was time for us to turn the page."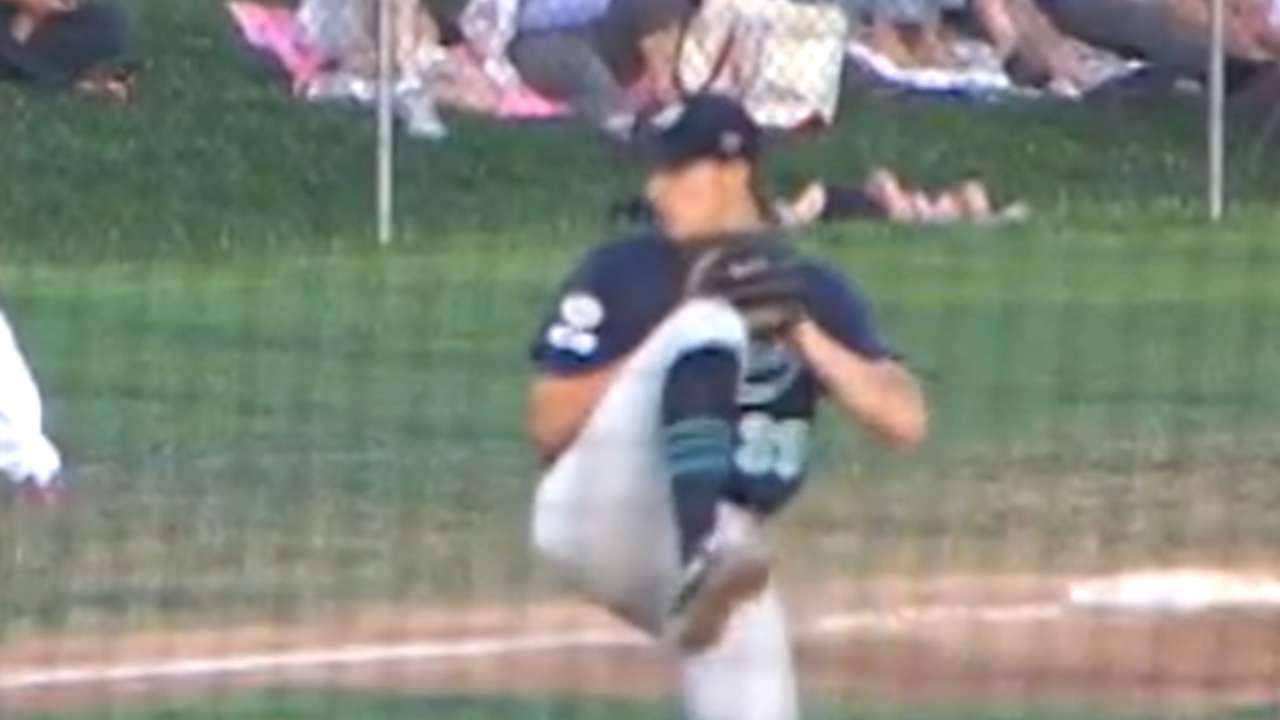 MLB.com ranked Eflin as the No. 10 prospect in San Diego's deep farm system. Its report said Eflin has the "look of a future middle-of-the-rotation workhorse." Windle ranked No. 7 in the Dodgers' organization. MLB.com said Windle has a ceiling as a No. 2 or 3 starter, if he can improve his changeup and command.
Eflin and Windle rank fifth and sixth in the Phillies' system, respectively.
"They've got high ceilings," Amaro said, adding the pair might open in Double-A Reading. "We like their arms. We are short, particularly at the upper levels, in starting pitching. So they fill the needs that we have."
But there is no immediately replacing Rollins, who is the franchise's all-time leader in hits and doubles (479) and ranks second in games played (2,090), extra-base hits (806), stolen bases (453) and total bases (3,655).
Rollins provided fans with a memorable career that began in 1996, when the Phillies drafted him in the second round of the First-Year Player Draft.
Rollins, 36, made his big league debut in 2000 and tripled in his first game. He provided countless memories after that, with his walk-off hit in Game 4 of the 2009 NL Championship Series against the Dodgers ranking near the top. Of course, Rollins also caused his managers and fans some occasional frustration. His candor rubbed a few people the wrong way at times, and his occasional lack of hustle got him benched a few others.
But Rollins will finish his career with a chance to make the National Baseball Hall of Fame, a testament to his talent and durability. He ranks 28th in baseball history among shortstops with a 45.7 WAR, according to baseball-reference.com. And Rollins is one of only four shortstops in history to have 2,000-plus hits and 200-plus home runs while playing that position. Derek Jeter, Cal Ripken Jr. and Miguel Tejada are the others.
None of those three have 400-plus stolen bases like Rollins.
Rollins also played Gold Glove-caliber defense throughout his career, giving him a rare package of speed, power and defense.
Freddy Galvis is Rollins' replacement for the moment, despite a career .621 OPS. The Phillies certainly hope top prospect J.P. Crawford is the long-term solution, but he is at least a year or two away from the big leagues, if he continues to progress in the Minors.
The only question now is who's next. The Phillies need much more than three Minor League pitchers -- they acquired a third from Pittsburgh last week in a trade for left-hander Antonio Bastardo -- to rebuild the franchise. The Phillies are willing to trade Cole Hamels, Ryan Howard, Chase Utley, Marlon Byrd, Jonathan Papelbon and Carlos Ruiz.
But trading Rollins, one of the most iconic figures in franchise history and Philadelphia professional sports history, represented a significant first step.
Todd Zolecki is a reporter for MLB.com. This story was not subject to the approval of Major League Baseball or its clubs.