Braves purchase land for SunTrust parking
Plot sits less than half a mile from projected location of home plate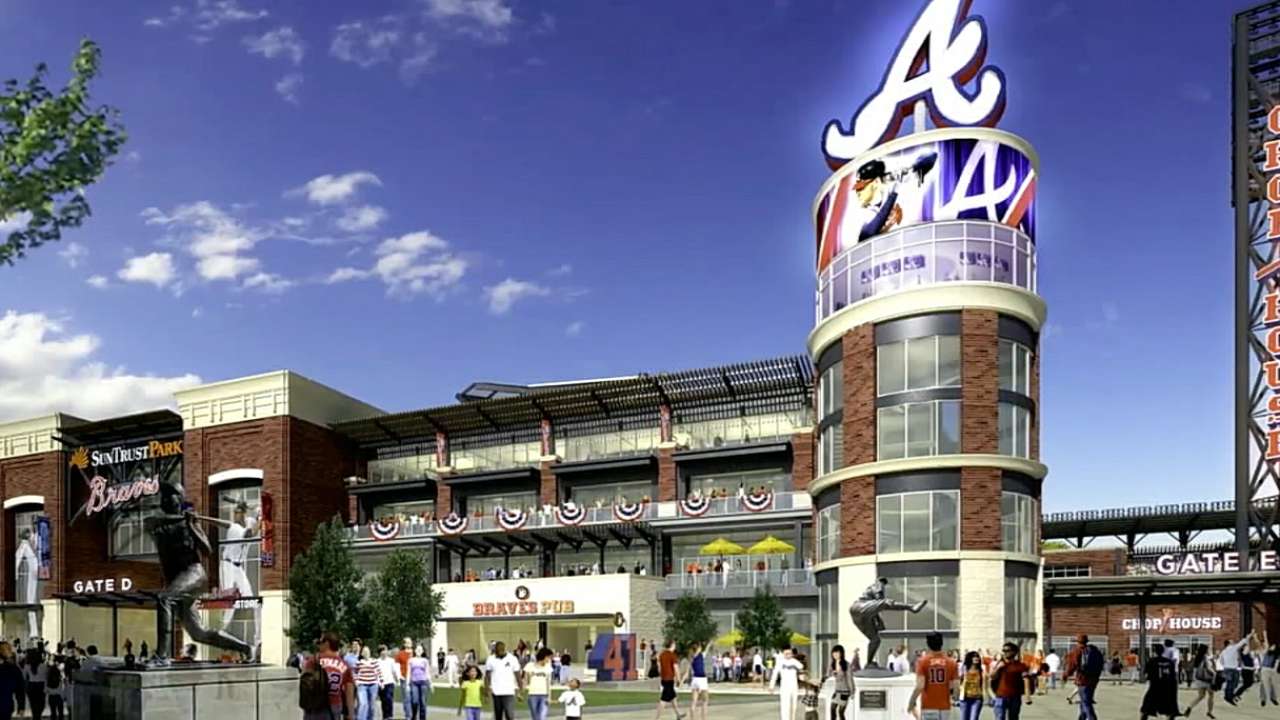 ATLANTA -- The Braves have increased their SunTrust Park parking options by purchasing the land upon which the headquarters for Genuine Parts Company currently rests.
Braves executive vice president of business operations Mike Plant and Derek Schiller, the club's executive vice president of sales and marketing, confirmed that the 9 1/2-acre parcel of land will be used for stadium parking. This lot sits a little less than half a mile north of where home plate will be when SunTrust Park opens for the start of the 2017 season.
In relation to Turner Field, this is essentially the same distance from home plate to the Blue parking lot.
"We understand the importance of really having an augmented transportation plan that makes it efficient and effective for fans to attend our games," Plant said. "We also understand the importance of having a comprehensive parking plan. That's what we're doing every single day. This is a demonstration of that commitment."
Over the course of the next two years, the Braves will finalize the specifics of their transportation and parking plans for SunTrust Park and the mixed-used development that will surround the stadium.
Mark Bowman is a reporter for MLB.com. This story was not subject to the approval of Major League Baseball or its clubs.