Rehabbing Medlen joins Royals on 2-year deal
Right-hander returning from Tommy John surgery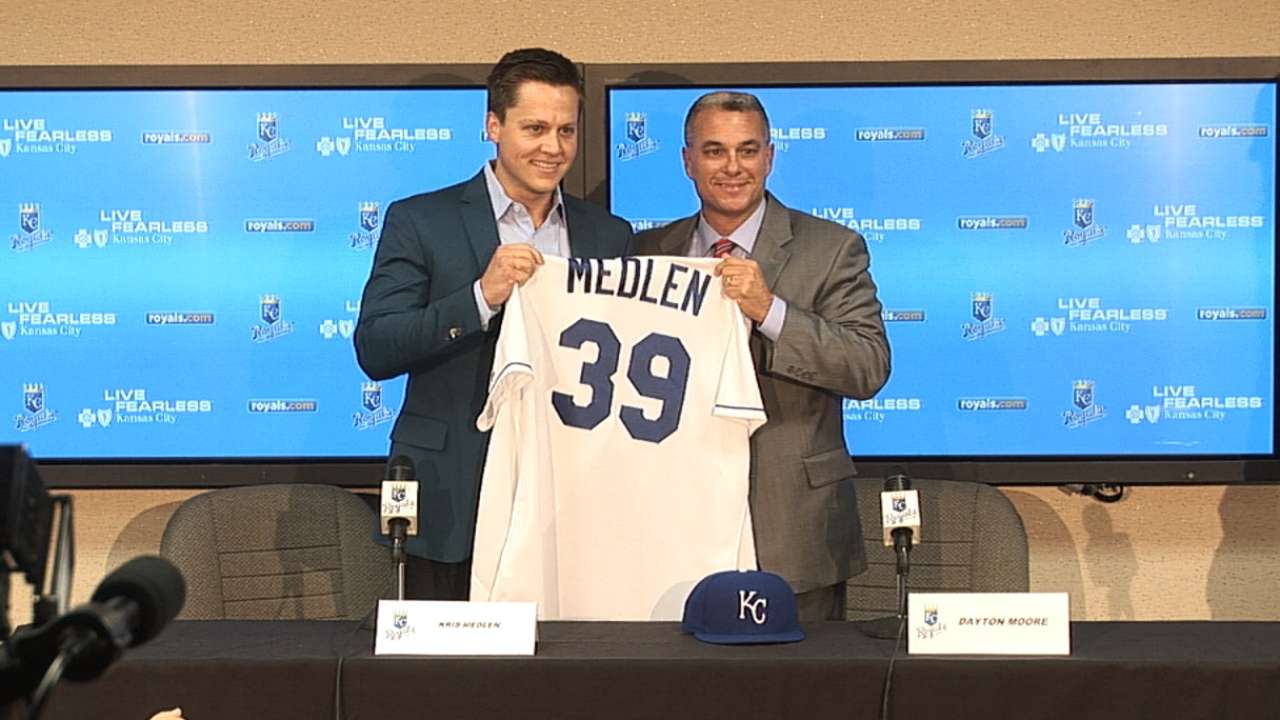 The Royals would love to see Kris Medlen return to the form that made him one of the breakout pitching stars of Major League Baseball in 2012 and 2013. That's why they're willing to wait a bit longer for it to happen.
Kansas City didn't wait a day longer to sign Medlen, however, and on Thursday made official a two-year deal loaded with incentives for the pitcher, who is attempting to come back after his second Tommy John surgery. Medlen was introduced at a news conference in Kauffman Stadium and assigned uniform No. 39.
Given that the Royals already have a full starting staff of Jason Vargas, Jeremy Guthrie, Yordano Ventura, Danny Duffy and Edinson Volquez slated for 2015 along with Yohan Pino, who signed a Major League deal on Monday to provide Minor League options and rotational depth, the addition of Medlen signals patience and a bit of a risk that could yield a big reward down the road.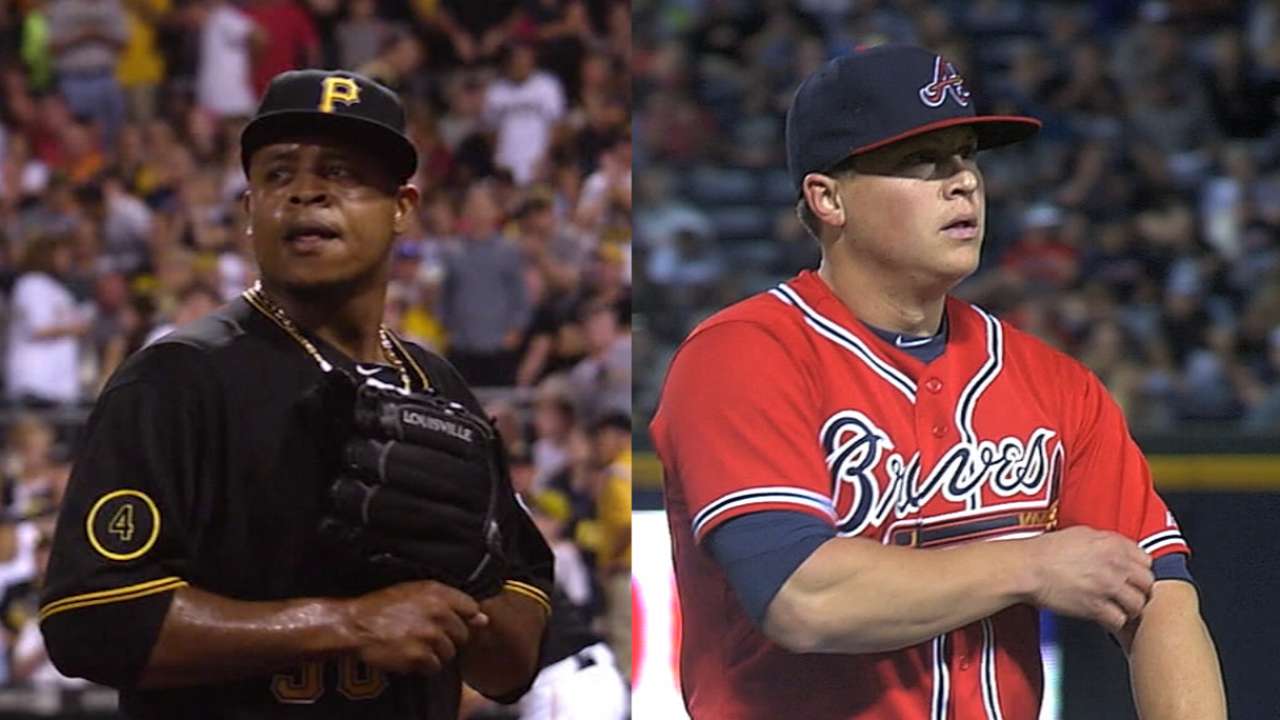 "I think I've put myself in a pretty good spot physically for this team for whenever they need me, for whenever we think that time is," Medlen said. "I feel real comfortable about the talks we've had with the training staff and them willing to be pretty patient and get me on the field 100 percent. Ultimately that was the deciding factor -- a complete comfort thing, and I'm excited to be here."
The Royals are excited to have him, too.
Medlen's lone season as a starter came in 2013 for the Atlanta Braves, when he blossomed into the one of the game's best. He was 15-12 with a 3.11 ERA and finished the season 4-0 with a 1.00 ERA and .197 average against in his final five starts.
He is 34-20 with a 2.95 ERA in 152 career appearances (61 starts).
"We believe in him a great deal," Kansas City general manager Dayton Moore said. "We're very excited for his future here in Kansas City. He's been one of the better starters in Major League Baseball in the recent past.
"When players get injured, one of the common denominators in coming back successfully is desire to compete and work hard and rehab to the best of their ability and take it very seriously. We obviously believe in Kris' makeup a great deal. He's a winner. When you watch him compete on the mound, you see that right away. He works quickly, he gets in a rhythm, he throws strikes, and he gives his team a chance to win every time he goes out there and pitches."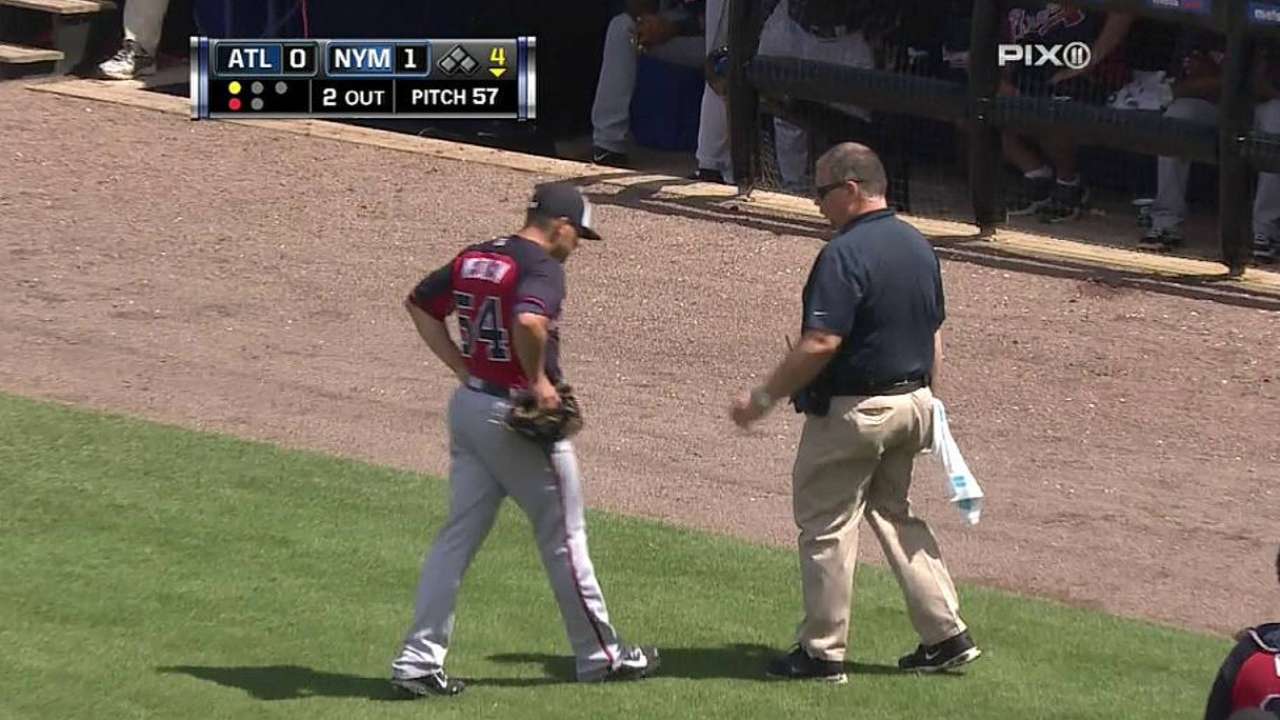 As for when that might happen in 2015, Moore said the second half would be a good guess, but that late June or July could be possible. The club's training staff has already outlined a program for Medlen, who said he has been rehabbing on his own in Georgia, where he lives, alongside former big league reliever and teammate Peter Moylan.
"Physically, I feel great right now and we'll just go from there," Medlen said. "I think my career's kind of based on not only being given opportunity but putting myself in position to get those opportunities and take full advantage of them. Injury-wise, it hasn't worked out consistently for me, but I feel like this is another opportunity given to me.
"It's something I'm really looking forward to the next couple years. I feel like I have a lot of baseball left to play."
The Royals, who designated for assignment second baseman Johnny Giavotella to make room for Medlen on the 40-man roster, now figure to have plenty of depth in the starting rotation, particularly for the second half of 2015.
And Medlen has plenty of admiration for the team he's joining. He said he enjoyed watching its smart and scrappy style of play, its stingy pitching staff and bullpen, and its dominant defense. The only problem, he said, was that it's been killing him to not be able to be on the field.
"I'm so tired of watching baseball on TV," Medlen said.
Medlen's closer to putting the remote control down and picking up a glove. The Royals are hoping to see it happen.
"We've admired what he does and how he does it for a long time," Moore said. "It's been fun to follow his career, and it's great that he's getting a chance to compete here in Kansas City."
Doug Miller is a reporter for MLB.com. Follow him on Twitter @DougMillerMLB. This story was not subject to the approval of Major League Baseball or its clubs.