MLB.com Columnist
Tracy Ringolsby
Biggio wants Hall call for the fans, not himself
HOF candidate on ballot for third time after just missing induction by 2 votes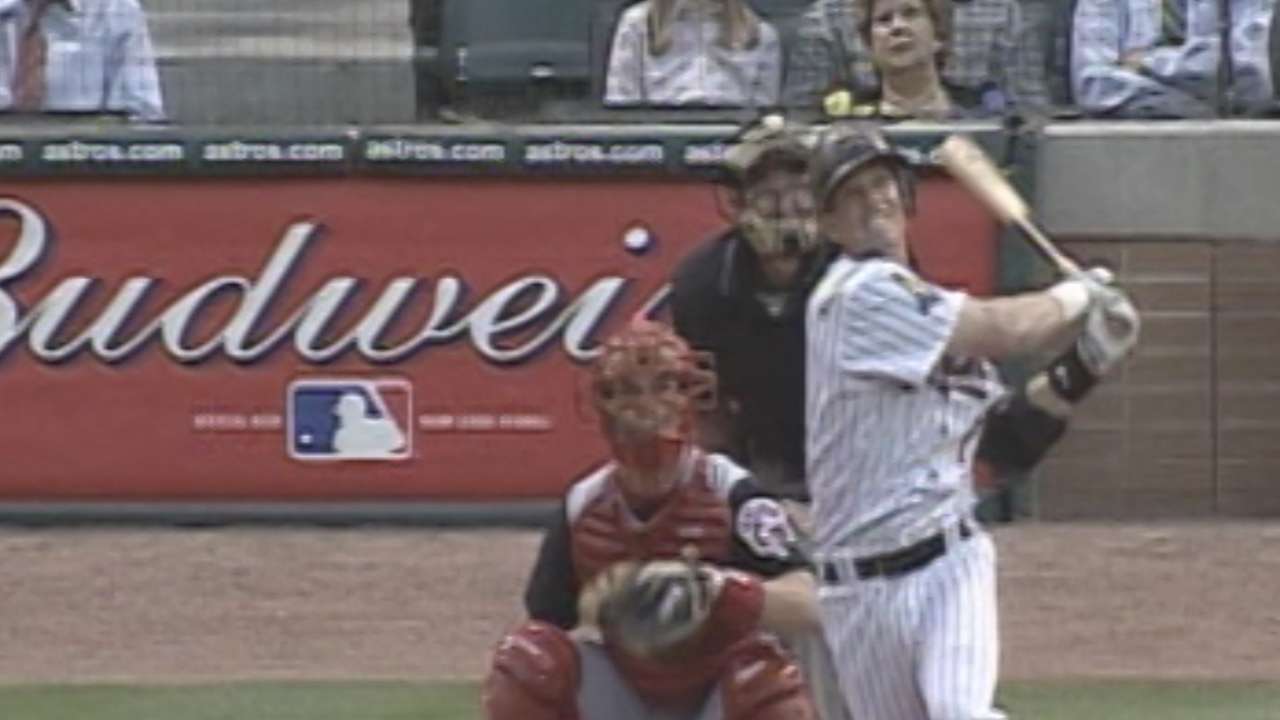 For Craig Biggio, his possible induction into the National Baseball Hall of Fame is not just about him.
It never has been.
It's about the Astros and -- most of all -- it's about their fans.
"I gave the fans everything I could for nearly 20 years, and they were great for me,'' he said. "The game is about the relationships with your teammates and your ballclub, but more than that, it is the relationship between you, as a player, and the fans."
That was driven home to Biggio last January when he came up two votes short of being elected to the Hall of Fame, being named on 427 of the 571 ballots cast.
"They were upset for me and let me know how they felt, which meant so much to me," he said. "Hopefully this [January] will be the magical moment."
A player has to be named on 75 percent of the ballots cast to be enshrined, which was the case for Greg Maddux (97.2 percent), Tom Glavine (91.9 percent) and Frank Thomas (83.7 percent) in 2014. It was not the case for Biggio, who in his second year of eligibility received 74.8 percent.
"Growing up you round off the fractions," he said. "But not with the Hall of Fame. There's no gray area. Either you get the 75 percent or you don't."
That's not a complaint. Biggio understands the system. He respects it. The fact that being selected to the Baseball Hall of Fame is so difficult makes the anticipation of someday being enshrined that much more special.
He is one of 17 holdovers from last year's ballot whose name is up for consideration again -- a list that includes Mike Piazza, Jeff Bagwell, Tim Raines, Roger Clemens, Lee Smith and Barry Bonds. And there are 17 first-time candidates, including Randy Johnson, Pedro Martinez and John Smoltz.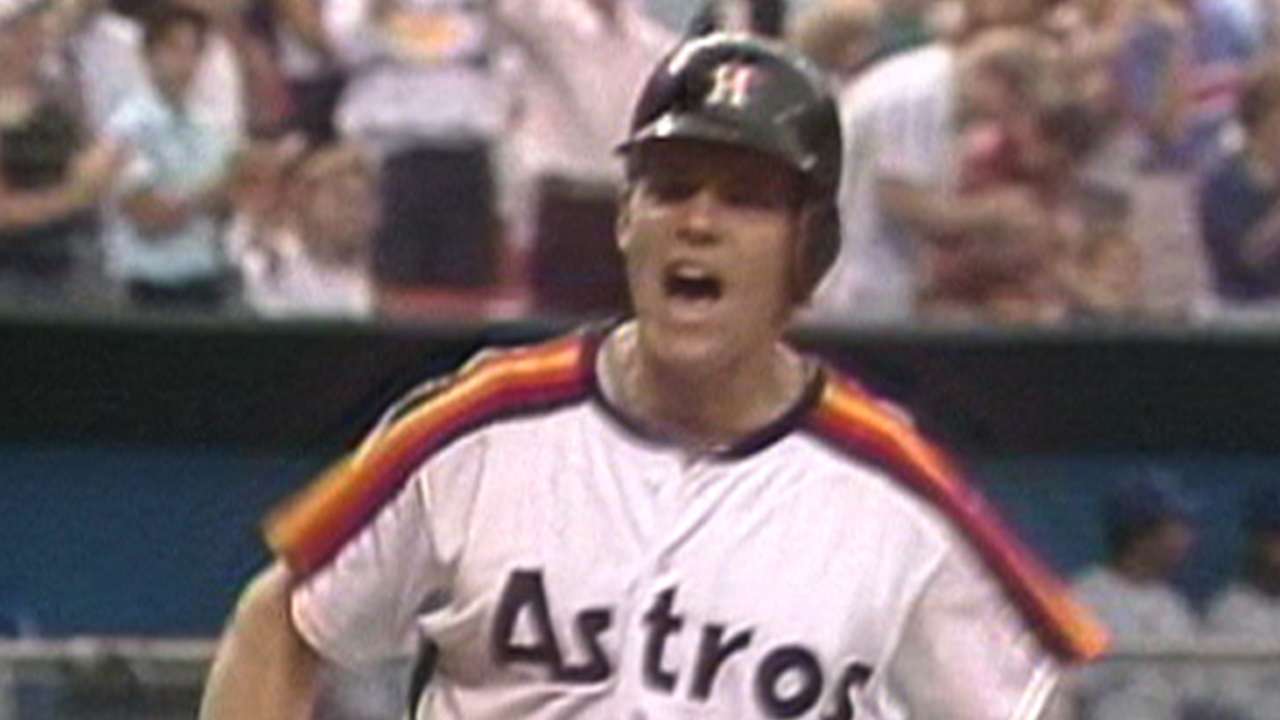 Biggio, however, was so close in only his second year on the ballot. The closest player to Biggio was Piazza, who received 72 fewer votes.
Biggio won't lie. It hurt.
"I just went out to the ranch to get away," he said of the 1,700-acre spread that is a four-hour drive "door to door" from his Houston home.
"That's my hideaway. I just needed to gather my thoughts."
Part of Biggio's challenge is he doesn't fit into a pigeonhole. He spent his first four seasons as a catcher, the next 11 as a second baseman, and then, after two years in the outfield, returned to second base for his final three big league seasons.
Biggio was a four-time Gold Glove Award winner as a second baseman, and he was an All-Star as both a catcher and a second baseman. He also won the 1997 Branch Rickey Award, 2005 Hutch Award and '07 Roberto Clemente Award for his humanitarian efforts off the field.
And his stats are impressive.
Biggio and Cal Ripken Jr. are the only middle infielders to have 3,000 hits and at least 1,000 extra-base hits. He sits on the all-time lists at 21st with 3,060 hits, fifth with 668 doubles, 14th with 1,844 runs scored and No. 1 among modern-day players for being hit by a pitch 285 times.
But what really matters to Biggio aren't the stats. What matters are the people, the folks who bought tickets and came out to watch him play. The folks who reached out to him after he came up short a year ago, and were more upset about the outcome than he was.
It's a bond that was built because he spent two decades in the big leagues with the same team, something he admits almost didn't happen because when he came up for free agency in 1995, the Astros initially balked. He was involved in serious talks with the Rockies, but did wind up returning to Houston.
"It is the way it was supposed to work out,'' Biggio said. "I got to know George Brett because our teams played each other a lot in Spring Training, and remember thinking about him spending his whole career in Kansas City.
"I respected the heck out of players who were loyal to their organizations and the organizations were loyal to them in return. I am proud that I was able to be one of those players."
Most of all, however, he respected the game, which is why he played hard every day, and he respected the fans, who gave him that extra energy to never slack off.
And if he is elected to the Hall of Fame when the voting is announced on Jan. 6, Biggio said it will be as big a moment for the Astros and their fans as it is for himself and his family.
Tracy Ringolsby is a columnist for MLB.com. This story was not subject to the approval of Major League Baseball or its clubs.