Japanese star righty Maeda reportedly will not be posted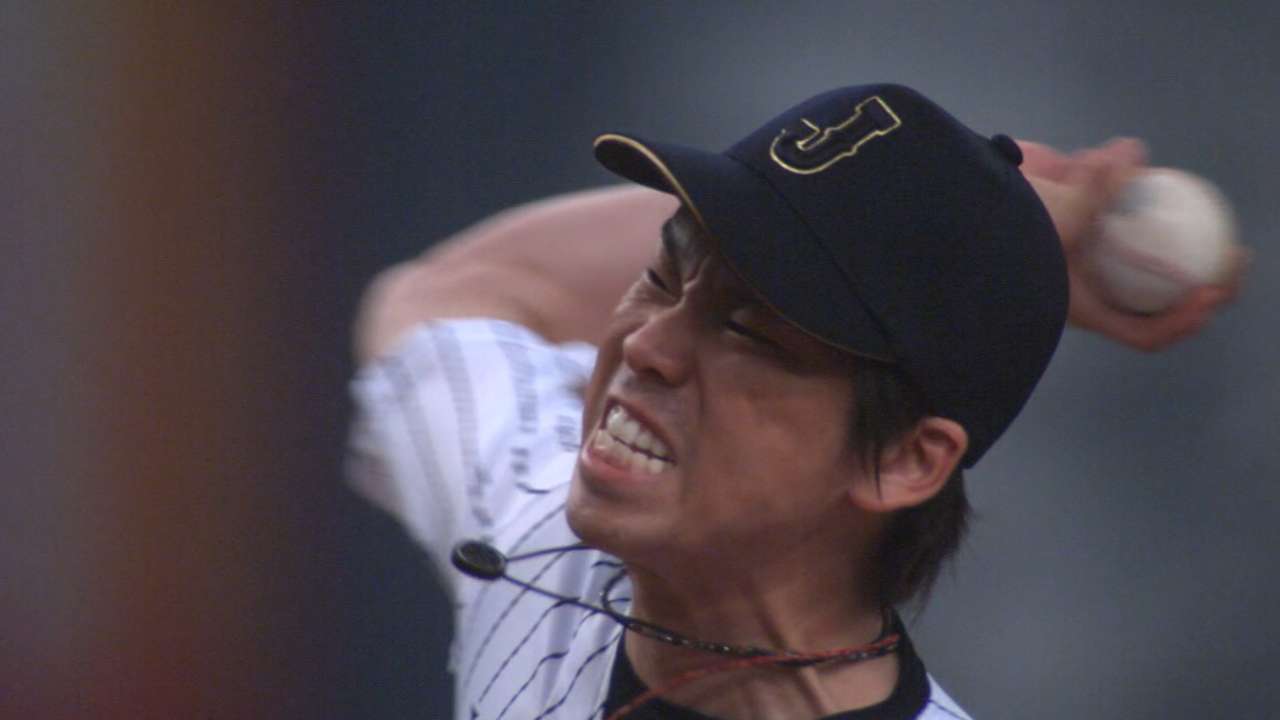 Major League Baseball will have to wait for Japanese right-hander Kenta Maeda.
The Hiroshima Carp of the Nippon Professional Baseball League will not post their 26-year-old pitcher, according to a report in The Japanese Times on Thursday. Maeda has previously spoken of his desire to play in the U.S.
Maeda was 11-9 with a 2.60 ERA in 27 starts in 2014 and is 82-59 with a 2.44 ERA in 189 games (188 starts) over his seven-year career.
Maeda allowed two hits in five scoreless innings vs. the MLB All-Stars in the recent Japan All-Star Series, drawing rave reviews from his big league opponents.
"He can pitch in the big leagues," Rockies first baseman Justin Morneau said. "I'm sure we'll see him over there. He's got good stuff."
Maeda will not be eligible for unlimited free agency until after the 2017 season.
Cash Kruth is a reporter for MLB.com. Follow him on Twitter at @cashkruth. This story was not subject to the approval of Major League Baseball or its clubs.