Loss of Draft picks viewed as good trade for White Sox
Club forfeits early selections with Melky, Robertson signings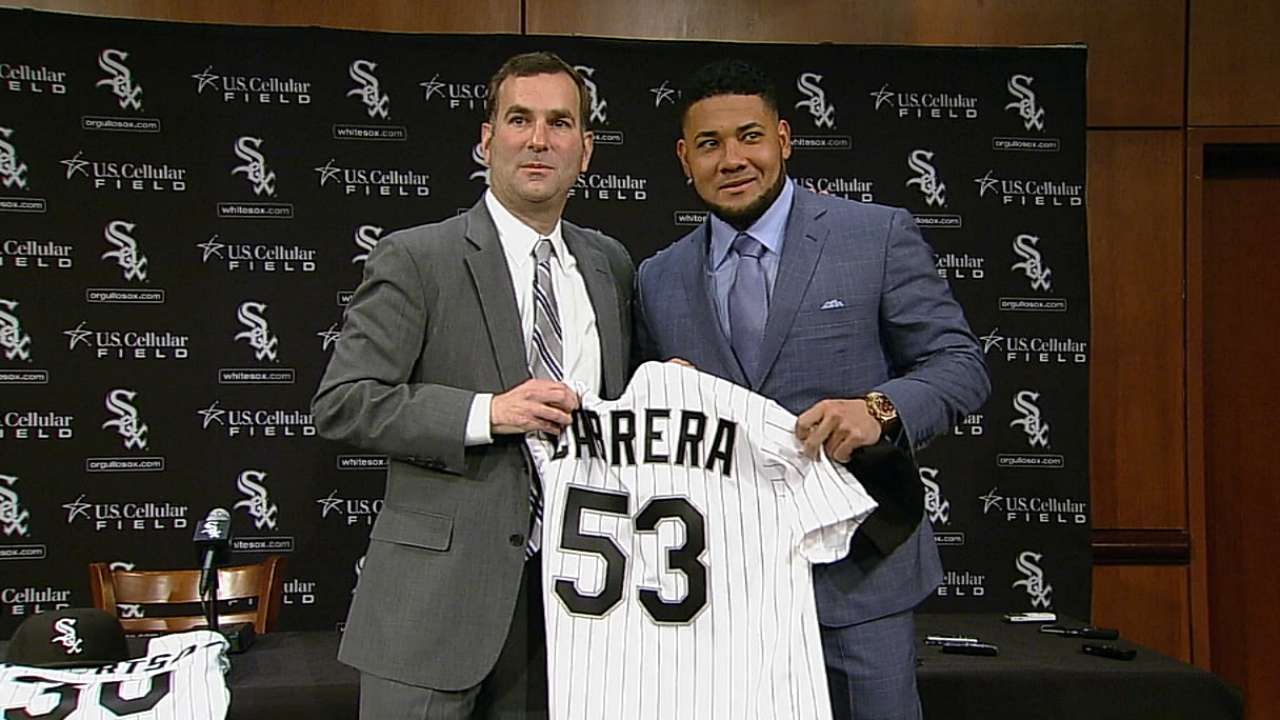 CHICAGO -- The White Sox select eighth overall in the 2015 First-Year Player Draft.
They won't pick again until the fourth round after losing their second- and third-round options through the free-agent deals with David Robertson and Melky Cabrera, respectively. That trade-off certainly ranks as acceptable for the organization, and even for those focusing on the amateur talent.
"I kind of preface it this way: the hard part is going to be watching all those names, those 100 names, fly off the board in between the eighth pick and whatever our next pick is," said White Sox assistant scouting director Nick Hostetler, who works with director of amateur scouting Doug Laumann in running the Draft. "But the easy part is that same night being able to turn our seat and see our third-round pick playing left field for us in Melky Cabrera.
• 2015 First-Year Player Draft order
"We get asked in the scouting department: Does it upset you? Does it bug you? Other than actually the players we see on a day-to-day basis, maybe not having a shot at some of those, but to look out at left field and then in the ninth inning to look out at Robertson on the mound closing, we're more than happy to give up the second- and third-round picks for those two players."
Toronto made a qualifying offer to Cabrera and the Yankees to Robertson, which each player rejected. The White Sox top pick was protected, leading to the second- and third-round losses.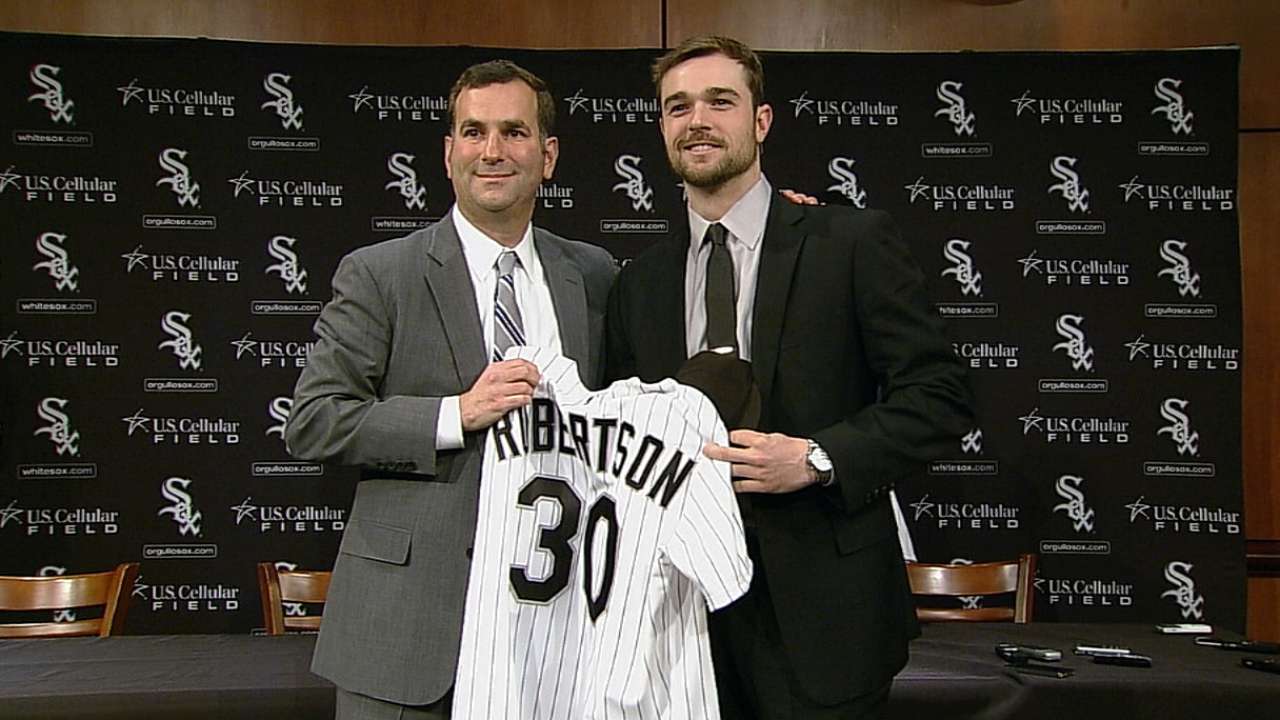 There won't be any change in the club's preparation for the Draft, work which basically started the day after the 2014 Draft concluded, aside from the fact that Laumann will focus on that No. 8 pick. Losing those next two picks also doesn't mean the White Sox will be without early impact players after the first-round call.
"In the past, we've had success in that fourth-, fifth-, sixth- and seventh-round range," Hostetler said. "The Danny Hudsons (fifth round, '08) and Rangel Ravelos (sixth, '10) and Marcus Semiens (sixth, '11), and I don't think it's going to change. It's not going to change how we approach it or how we scout the players. We are going to stick to the plan and be prepared for any scenario that may present itself."
Signing players that cost picks was not an option in '14. The White Sox drafted third overall but more importantly weren't as far along in solidifying their young core.
That progress was influenced by a strong '14 Draft, topped by the team's No. 1-ranked prospect, left-handed hurler Carlos Rodon, who should provide big league help in '15. Having an exceptional pick such as right-handed hurler Spencer Adams fall to the second round in '14 will have to wait until the fourth round in '15, but it's a fair trade-off for the team's continued upward climb.
"Our fan base and the people of Chicago have to be just ecstatic with the players brought into this city," Hostetler said. "The players are excited, and us as a staff. It's hard not to get excited about White Sox baseball, that's for sure."
Scott Merkin is a reporter for MLB.com. Read his blog, Merk's Works, and follow him on Twitter @scottmerkin. This story was not subject to the approval of Major League Baseball or its clubs.