Next step in reach for motivated Mariners
With all the right moves, Seattle seeking elusive postseason berth in 2015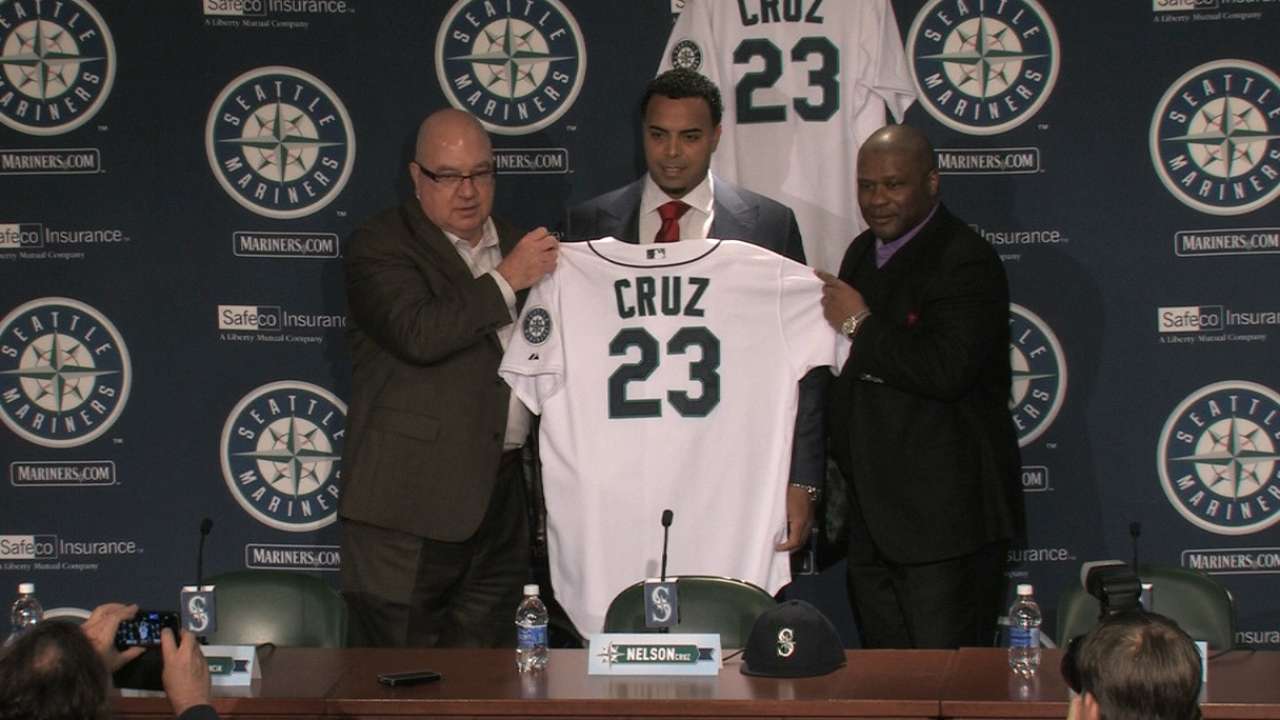 SEATTLE -- It's always fun looking ahead to a new year, but that peek forward for Mariners fans comes with some extra zest this winter.
After improving by 16 wins and coming within one game of tying for their first playoff berth in 13 years, Seattle appears poised to make a postseason push in 2015. There is much work to be done and questions still to be answered, but the Mariners clearly have put themselves back into the conversation in the American League West and will head to Spring Training in February with renewed optimism.
So as we turn the calendar to 2015, here are the top 10 questions facing the Mariners:
1. Can they take that next step to the postseason?
This is clearly the biggest issue hanging over the coming season. With the Royals reaching the World Series last year, Seattle's 13-season dry spell is now the second-longest playoff drought in the Majors behind Toronto, which hasn't seen postseason play in 21 years. The Mariners said they were extra motivated to take the next step after staying in the race until the final day last year. And almost all of those players return.
2. Is this the year the offense finally makes a run for it?
After finishing last in the AL in scoring for four straight years from 2009-12, the Mariners bumped up to 12th in 2013 and tied for 11th last year. With a pitching staff that posted the lowest ERA in the league, the Mariners don't need to be an offensive juggernaut to compete. But if they can climb into the top half of the league in scoring and keep their pitching intact, they'll be a tough team to beat most nights and a definite playoff threat.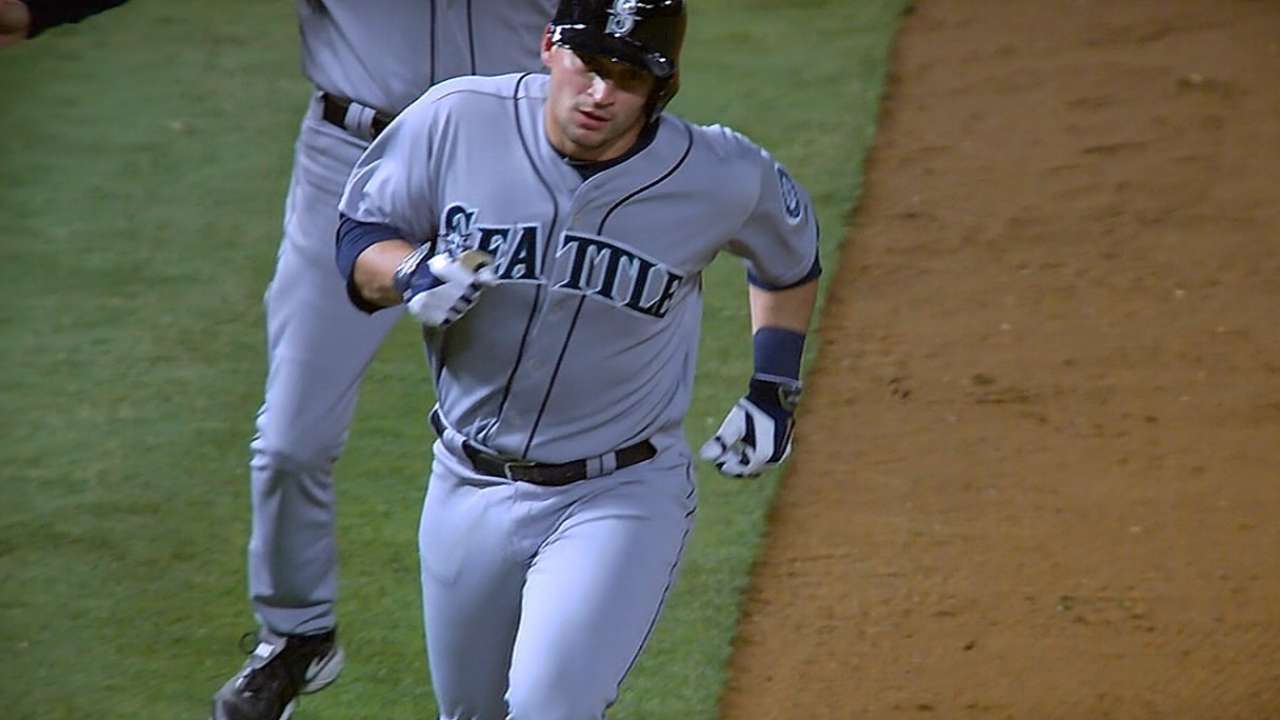 3. How will right field shake out?
The last remaining box on GM Jack Zduriencik's offseason wish list was checked off with Tuesday's trade for Seth Smith and now the club will sort through its outfield options in Spring Training. Looking to upgrade the offensive production, Zduriencik dealt right fielder Michael Saunders to Toronto for starting pitcher J.A. Happ, then acquired veteran outfielders Justin Ruggiano and Smith. Those two seem to fit nicely as a platoon pair, with Ruggiano owning a career .836 OPS against left-handers and Smith a career .839 vs. righties. But Zduriencik says he'll now let the two come to camp and show what they can do, with youngsters James Jones and Stefen Romero also returning to provide further depth.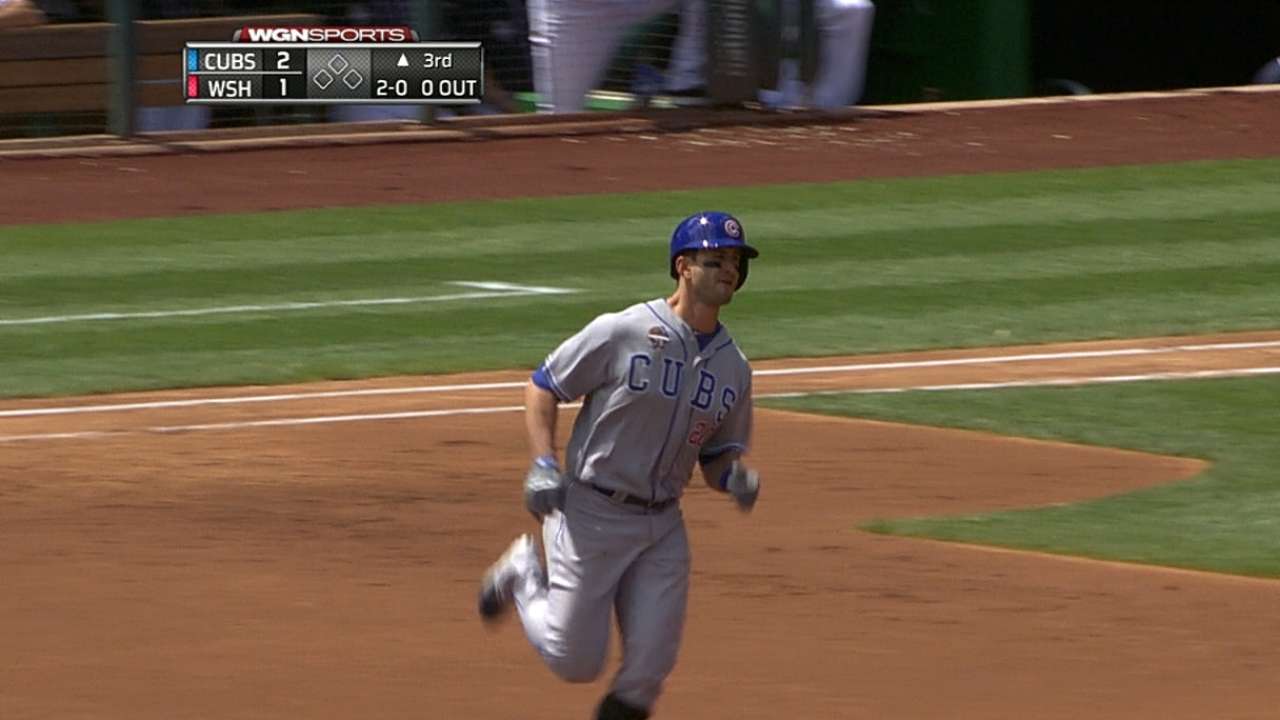 4. Which young shortstop wins the job this time?
Brad Miller beat out Nick Franklin for the job last spring, then saw rookie Chris Taylor come up in midseason and wrestle playing time away in the second half after Miller got off to a slow start. Now Miller and Taylor will square off in Peoria, Ariz., in what figures to be another interesting battle after both played well in the final two months. Miller also is a candidate to work in a utility role or even get some time in right field, but he'll be given every opportunity to win the shortstop job first and definitely has the offensive potential to be a big part of the club's plans if he continues hitting the way he finished last season when he had the second-highest slugging percentage and OPS on the team after the All-Star break.
5. What more can The King do?
After Felix Hernandez finished second to Corey Kluber in the AL Cy Young Award voting, he vowed to come back stronger in 2015. Given he's coming off the best season of his sterling 10-year career, the Mariners would be just fine with anything close to a repeat performance from their 28-year-old ace. And if there's another level there, well, that would be something to see, indeed. Realistically, the Mariners just need Felix to be Felix and have the rest of the club raise its game enough to get Hernandez into the playoffs for the first time.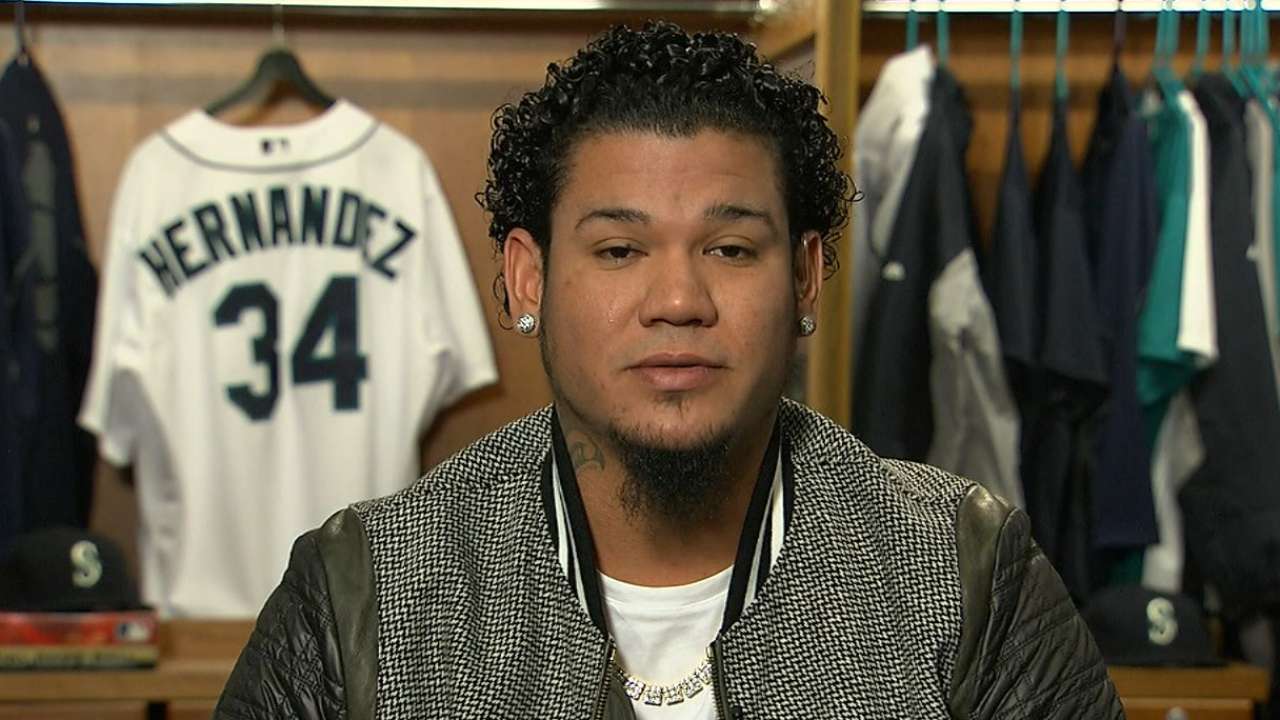 6. How many arrows are left in Fernando Rodney's sling?
The Mariners posted the lowest bullpen ERA in baseball last year and much of the credit went to the addition of closer Rodney, whose ninth-inning presence allowed Seattle's talented group of hard-throwing youngsters to slot into less-pressured setup and middle-inning roles. Rodney can be an adventure in tense situations, but he cranked out a Major League-leading 48 saves in 51 chances and now returns for the final season on his two-year deal. Rodney turns 38 in March, but he didn't see any dip in velocity last year and manager Lloyd McClendon is counting on another strong season from the veteran right-hander.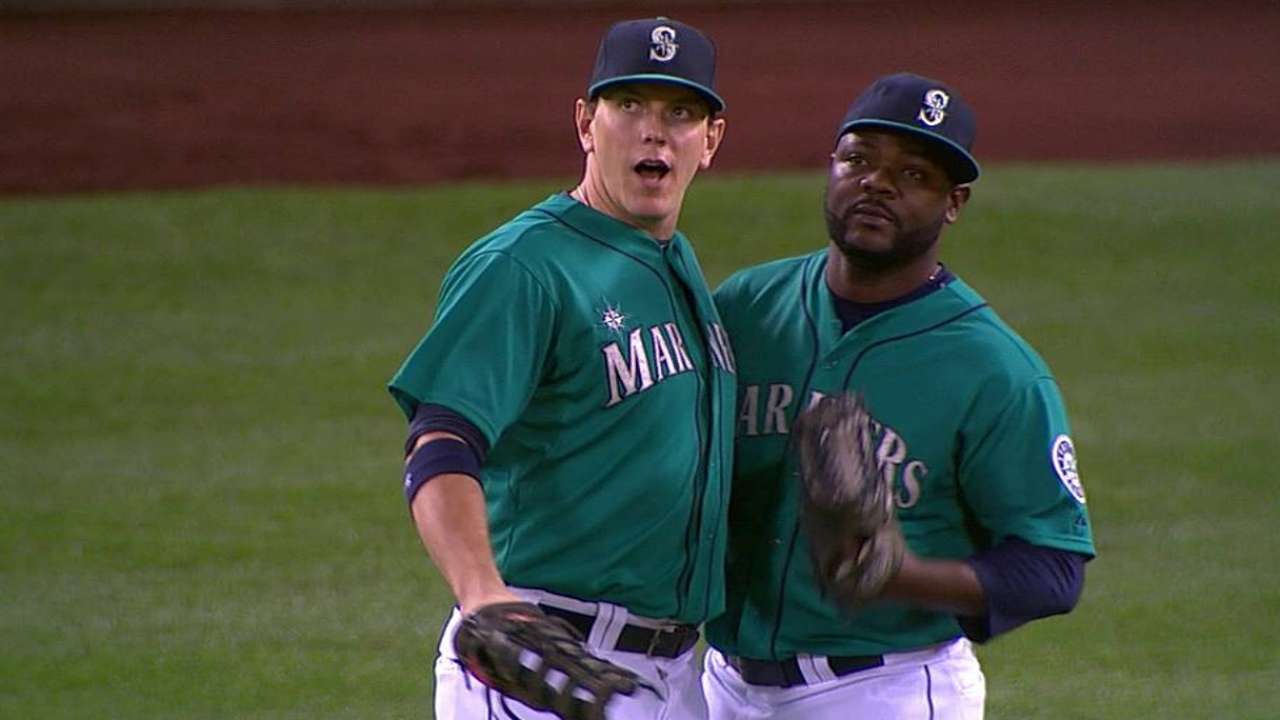 7. Will Nelson Cruz's power translate to Safeco Field?
Right-handed pull hitters have traditionally struggled at Safeco, which is why landing free agents of that persuasion hasn't been easy in recent years. Cruz is coming off an MLB-leading 40 home run season with the Orioles. How will his numbers add up now that he's out of the hitter-friendly AL East parks? The Mariners are just glad to have a right-handed threat to put behind Robinson Cano in their lineup and will let the numbers sort themselves out. Anyone who saw Cruz's scorching line-drive homer off Hernandez in a 2-1 victory for the Orioles on July 25 at Safeco knows he's capable of hitting the ball out of any park -- it's just a matter of often he'll do so over a full season.
8. Which young starters make the leap forward?
James Paxton? Taijuan Walker? Roenis Elias? All three youngsters flashed impressive potential at various times as rookies last season, but Paxton and Walker both missed the first half of the year with shoulder issues and Elias began running out of gas in the second half as his innings climbed to a career high. Looking to keep expectations and innings at a realistic level, the Mariners acquired the veteran Happ to go with Hernandez and Hisashi Iwakuma. But they'll need at least two of the youngsters to stay healthy and produce consistently for the full season in order to contend and all three certainly have the talent to be major contributors.
9. Can Dustin Ackley put together a full season?
One of Seattle's best hopes for offensive improvement lies right within their returning players. Left fielder Ackley has been a strong contributor at times, but most of those times have come in the second half. He's hit .217 with five home runs and 40 RBIs in 475 at-bats before the All-Star break the past two seasons and .285 with 13 home runs and 56 RBIs in 411 at-bats after the break. Getting Ackley off to a good start and putting together a complete season will be one of McClendon's top priorities and would add another legitimate threat in Seattle's lineup from Day 1.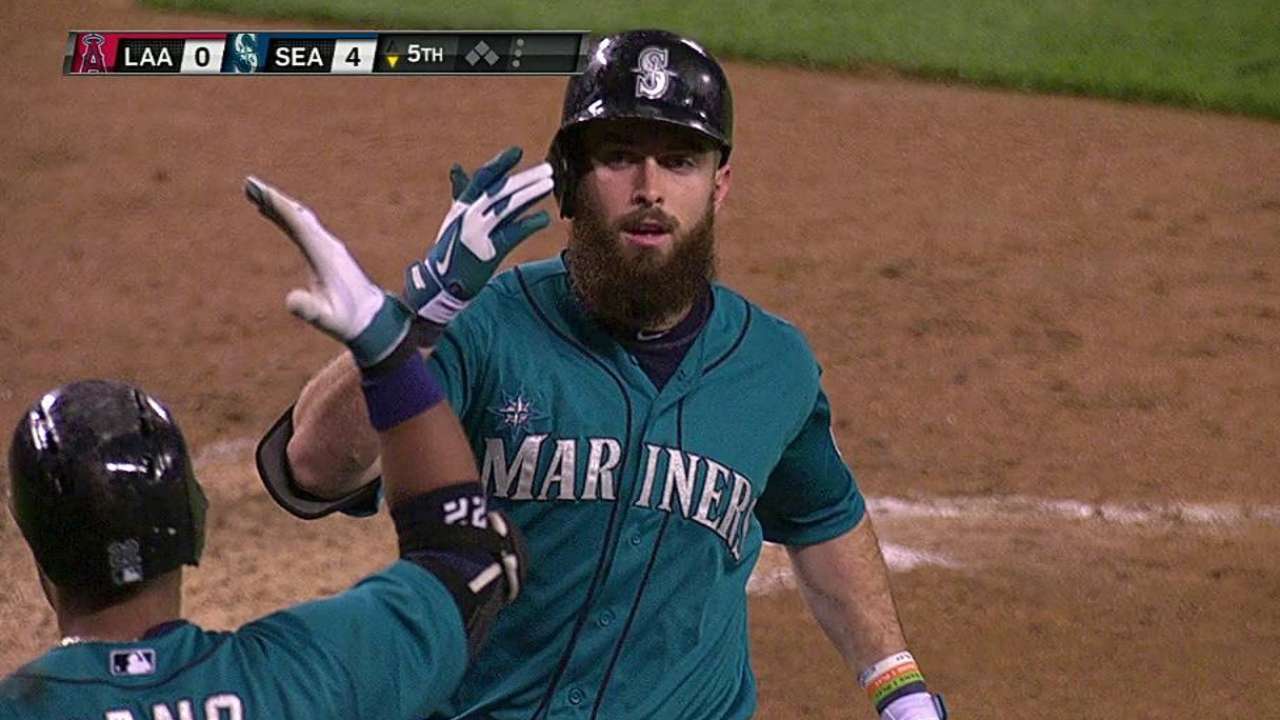 10. Is Austin Jackson the answer in center?
The Mariners felt they upgraded their center field and leadoff positions considerably by acquiring Jackson from the Tigers in a July 31 deal last season, though he struggled offensively in the final two months. The 27-year-old figures to be more comfortable now starting fresh in the spring and McClendon -- who was his hitting instructor in Detroit the previous four years -- feels Jackson is a much better player than he showed last fall. Seattle certainly can use the help as its leadoff hitters combined for just a .244/.287/.319 slash line last year for a .605 OPS, the worst production from that spot for any team in the Majors.
Greg Johns is a reporter for MLB.com. Follow him on Twitter @GregJohnsMLB as well as his Mariners Musings blog. This story was not subject to the approval of Major League Baseball or its clubs.