No escaping Rangers' historic '14 injury barrage
Washington's September resignation closes season of unfulfilled promise
ARLINGTON -- The Rangers are ready to move on. As far as they are concerned, 2015 can't come soon enough. They have already conducted enough post-mortems on their troublesome 2014 season, during which they followed up four straight seasons of 90 or more wins by plummeting to 67-95 and a last-place finish in the American League West.
The Rangers endured more season-ending injuries that anybody could imagine. When the season finally came to an end, they had placed a dozen players on the 60-day disabled list.
But it was that sports writer from long ago, Sir Isaac Newton, who once wrote that for every action, there is an equal and opposite reaction. His Third Law of Motion certainly applied to the Rangers' season.
For every mishap that befell the Rangers in 2014, an opportunity was created for somebody else to step forward and perhaps position himself favorably for the future.
The Rangers' reaction to what happened in 2014 was just as much a part of their season as the misfortune itself. The five most important moments:
5. Who are those guys?
Maybe people knew the names of catcher Robinson Chirinos, second baseman Rougned Odor, infielder Ryan Rua and pitcher Shawn Tolleson in Spring Training last year -- but not much more than that. By the end of the season, they were quite familiar.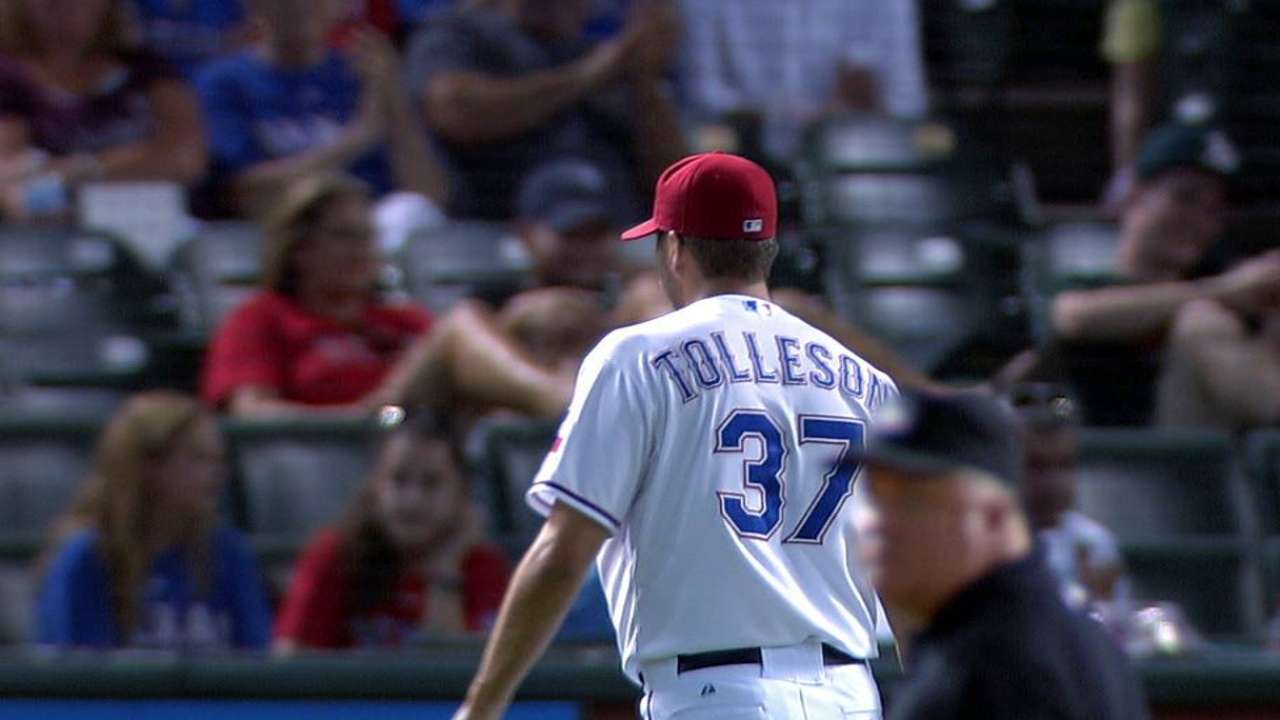 Chirinos ended up as the Rangers' starting catcher because of an improved bat and some standout defensive play. After Jurickson Profar went down, Odor became the starting second baseman and impressed with his fire and intensity.
Rua, who wasn't even in big league camp, showed he could swing the bat and play multiple positions. Tolleson, who almost didn't make the team because of a right shoulder issue during Spring Training, ended up as the Rangers' most reliable relief pitcher from start to finish.
None was an All-Star or Rookie of the Year candidate. But they emerged as players the Rangers are counting on in key roles next season.
4. Happy return of the closer
Feliz means "happy" in Spanish, and the Rangers were thrilled with the return of Neftali Feliz as their closer in 2014.
Feliz, who underwent Tommy John surgery on Aug. 1, 2012, began the season in the Minor Leagues before being recalled on July 4. About three weeks later, Feliz was given his old job back as closer when Joakim Soria was traded to the Tigers.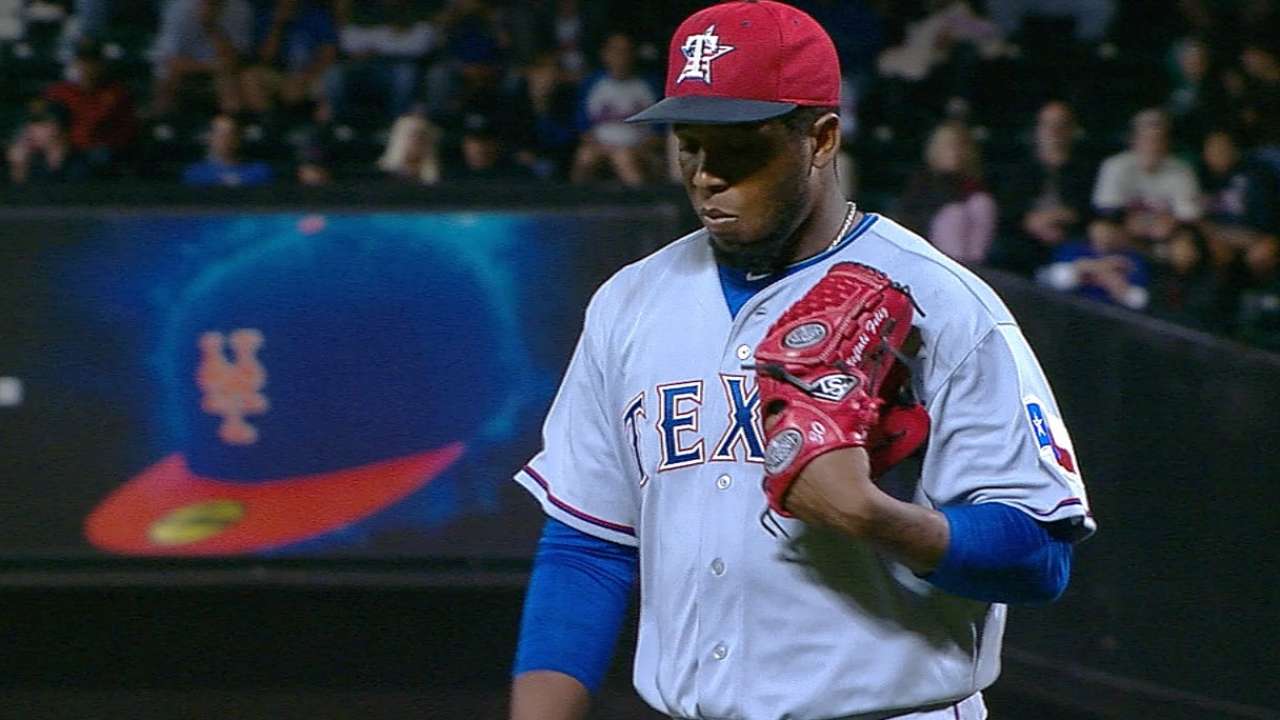 Feliz pitched in 23 games after Soria departed and was 2-0 with a 1.69 ERA and 13 saves in 14 opportunities. Opponents hit .197 off him. He doesn't throw quite as hard as he did before the surgery, but Feliz has seized his old job back, and the Rangers expect him to get only stronger.
The Rangers were also able to bring back two highly regarded pitching prospects in Corey Knebel and Jake Thompson for Soria.
3. Hip, hip hooray
The Rangers used a Major League-record 40 pitchers in 2014, including 15 starters. Out of that bunch, Colby Lewis led the team with 29 starts and 170 1/3 innings pitched.
Few could have foreseen that development after Lewis missed 18 months because of surgery to repair a torn flexor tendon in his right arm and a radical hip replacement. It was the hip surgery that had many wondering if Lewis would pitch again.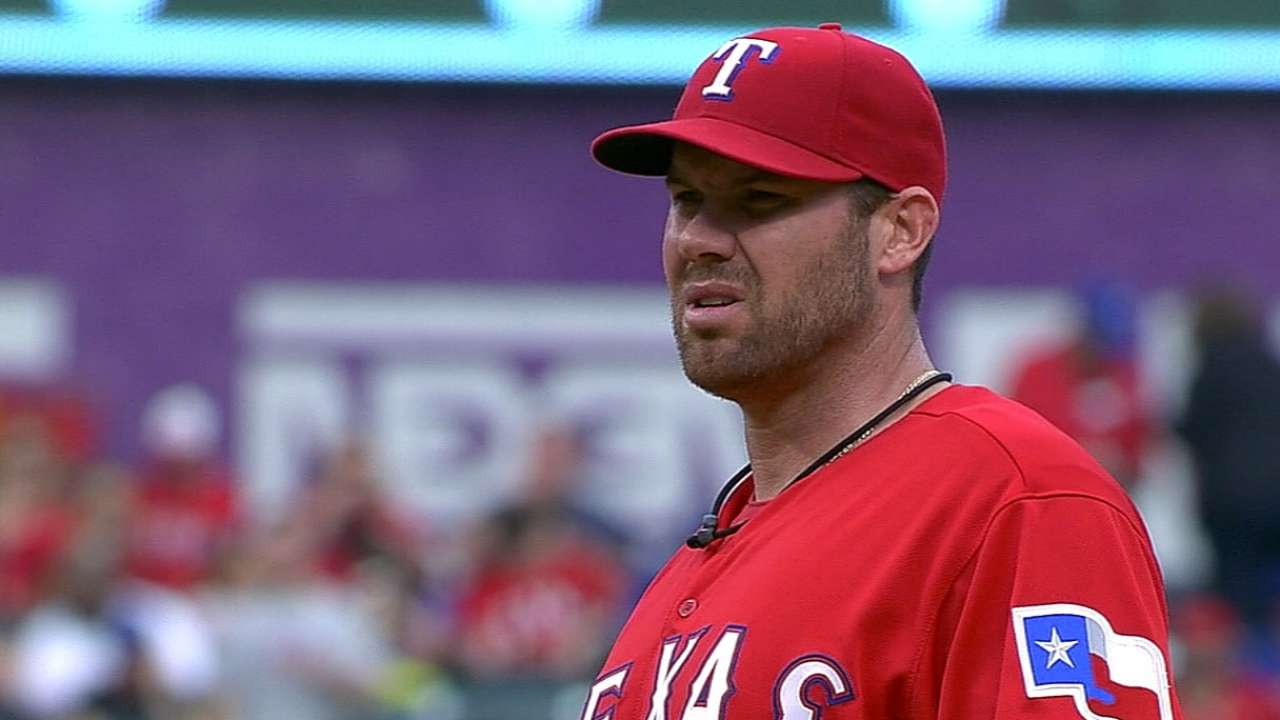 He did, and he pitched well enough, especially in the second half, to earn a new contract and a spot in the Rangers' 2015 rotation. The Rangers are hoping that Lewis can get back to the level he enjoyed from 2010-11, when he helped them reach back-to-back World Series.
2. Life after the fall
Left-hander Derek Holland missed five months of the season while recovering from left knee surgery. The injury occurred last January, when Holland fell over his dog on a staircase. When he finally returned in September, the southpaw was good as can be, going 2-0 with a 1.46 ERA in 37 innings.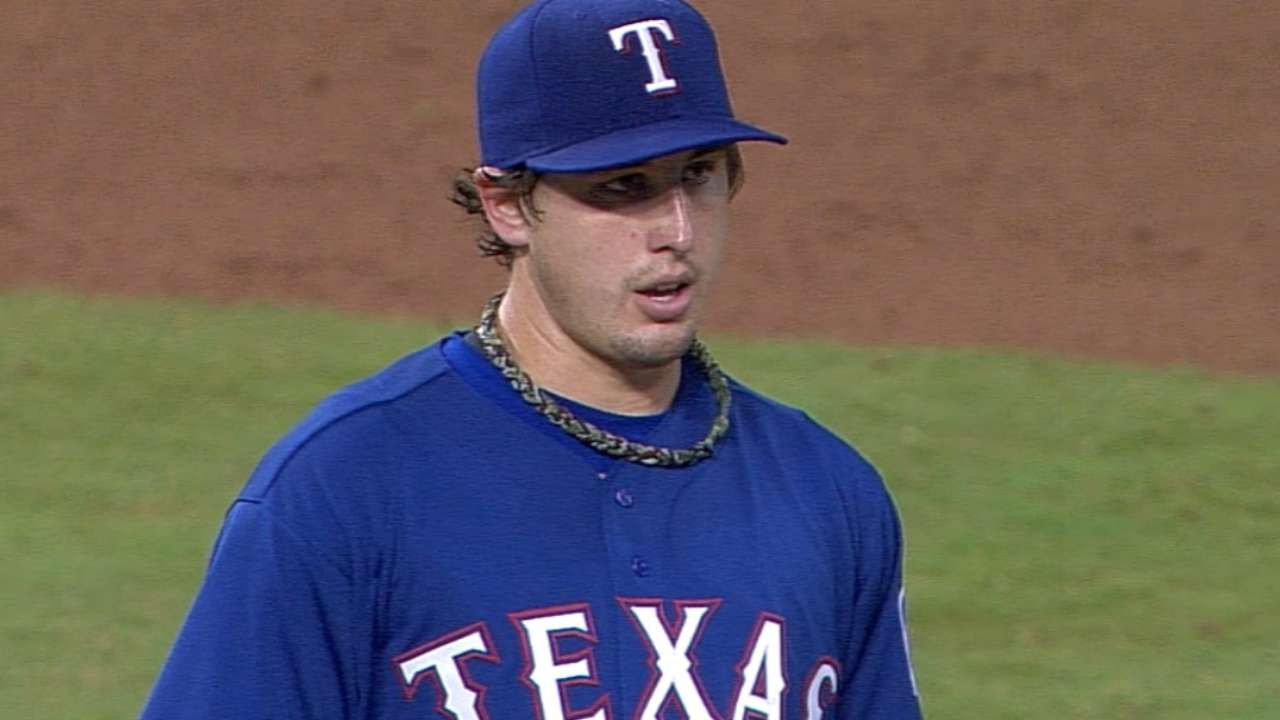 Like Holland, Lewis and Feliz, the Rangers are hoping there will be a happy ending for all of their players coming back from injury.
1. Change at the top
Ron Washington was the most successful manager in Rangers history, and the club was not planning to make him the fall guy for its 2014 season. But a change did occur when Washington resigned in mid-September because of personal issues.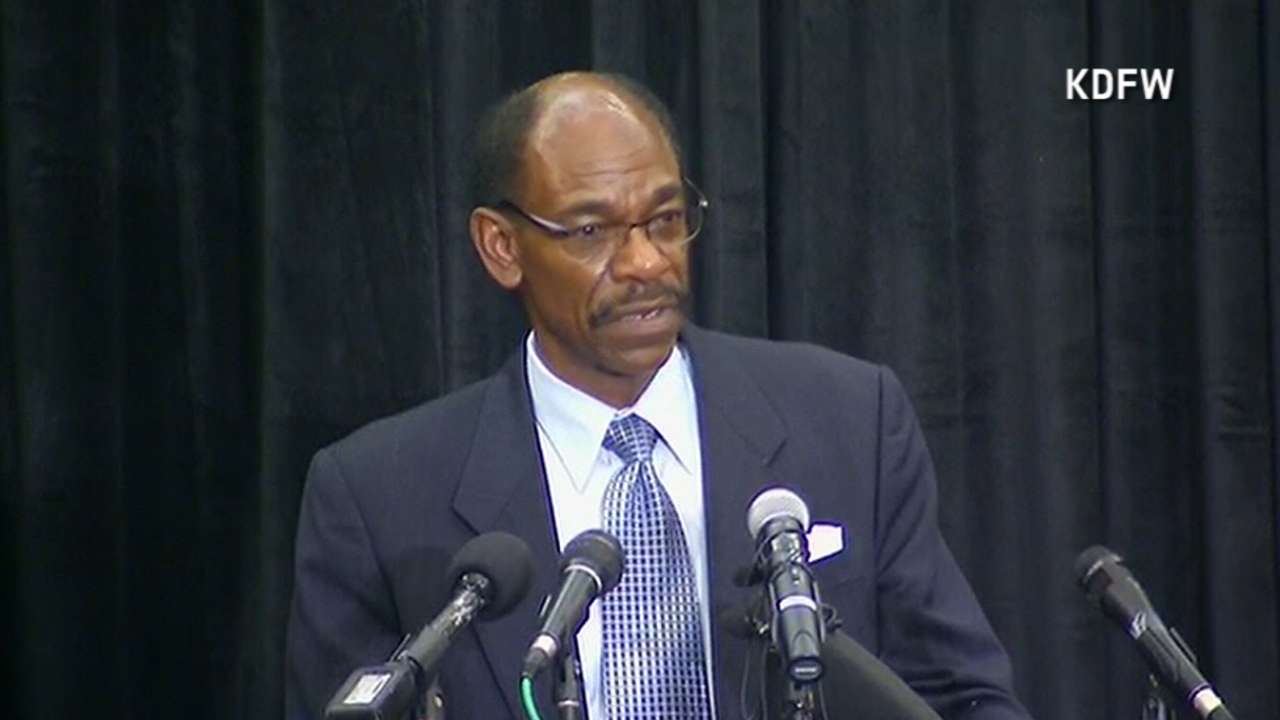 Tim Bogar took over and did a commendable job as interim manager, leading the Rangers to a 14-8 record in their final 22 games. Then, when it came time to find a full-time replacement, the Rangers' search took an unforeseen twist.
The club ended up hiring Jeff Banister, a former catcher/first baseman who had spent 29 years in the Pirates organization in a wide variety of roles. He had just one career at-bat in the Major Leagues, but even that was remarkable considering bone cancer in high school and a violent collision at home plate in college -- resulting in temporary paralysis -- almost derailed his athletic career.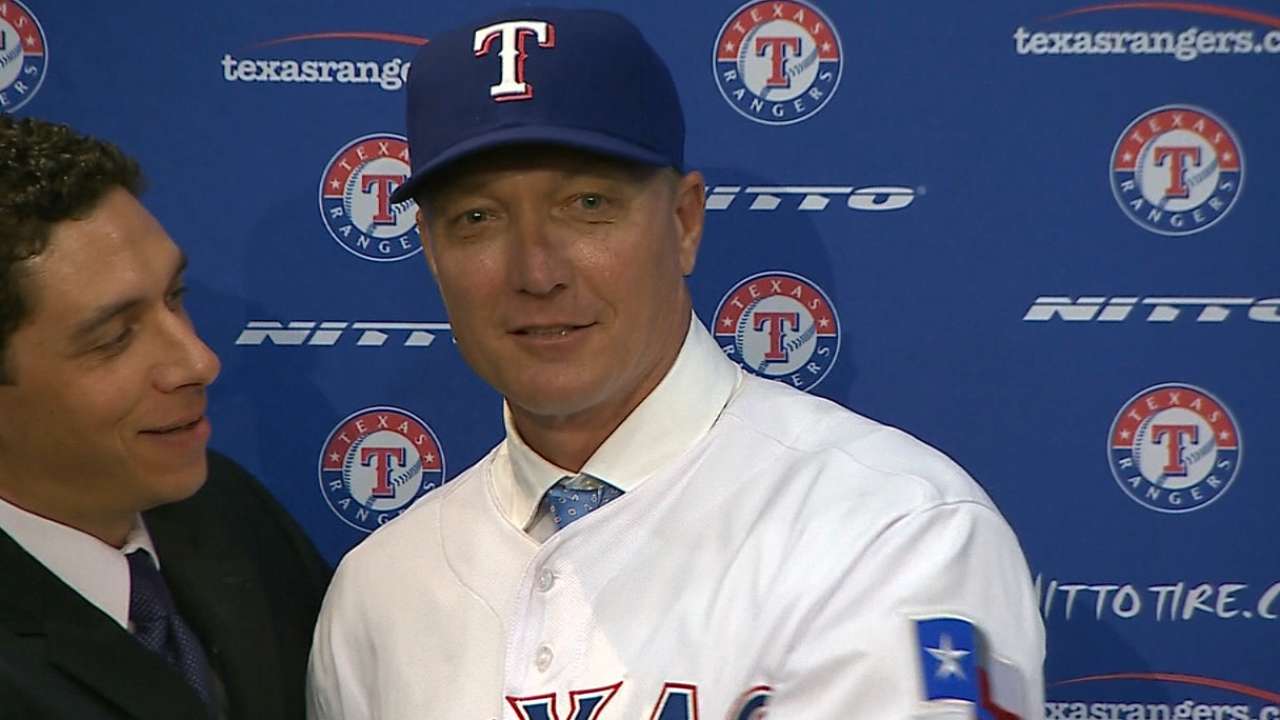 After being able to overcome all of that, Banister now gets a chance to lead a Major League team.
T.R. Sullivan is a reporter for MLB.com. Read his blog, Postcards from Elysian Fields, and follow him on Twitter @Sullivan_Ranger. This story was not subject to the approval of Major League Baseball or its clubs.