Inbox: Does Molina have future at first base?
Beat reporter Jenifer Langosch answers questions from Cardinals fans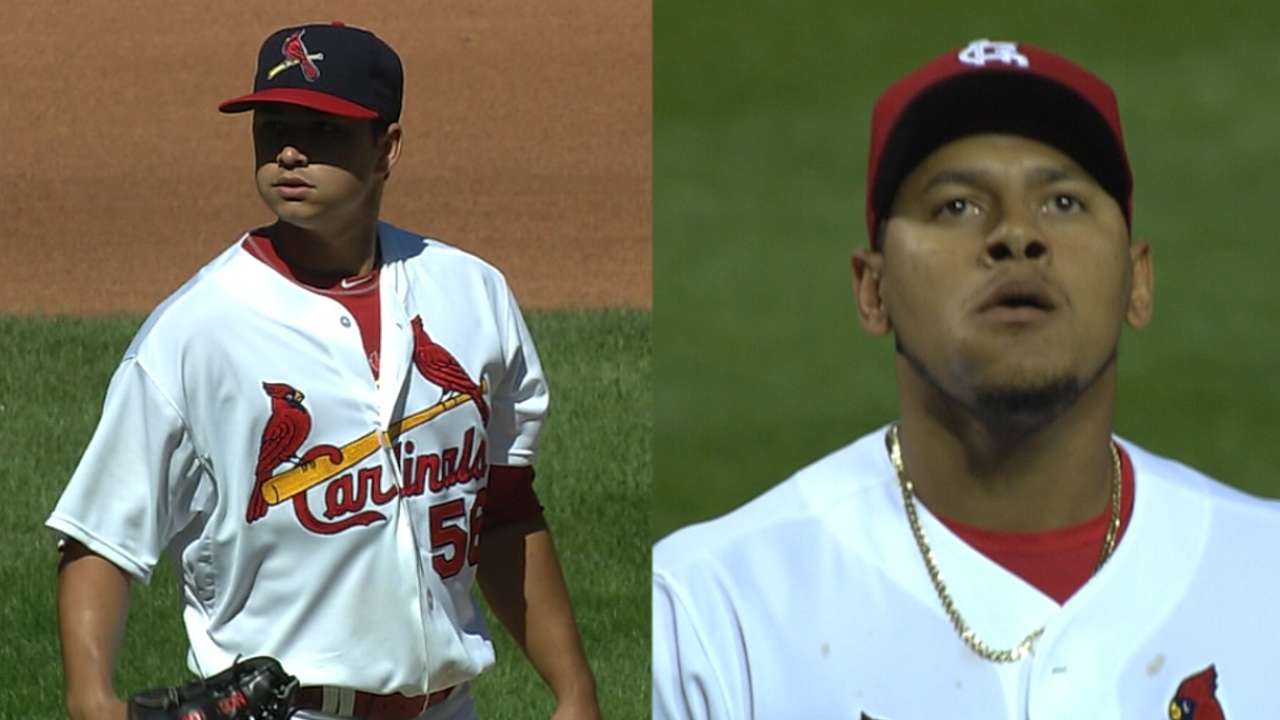 ST. LOUIS -- Before answering a fresh batch of reader questions, remember that to have your submission considered for future inclusion, you must provide your first name, last initial and hometown along with it.
Are the Cardinals still looking to add a veteran backup catcher, and what does the future hold for Yadier Molina at catcher and/or first base?
-- Bill I., Taylorville, Ill.
General manager John Mozeliak explored this market in November only to find that those catchers the Cardinals had interest in weren't all that keen on coming to an organization where there wouldn't be much playing time available. That means Tony Cruz will return as Molina's primary backup. Having Molina spell Matt Adams at first base against left-handed pitchers isn't out of the question, but his value comes in having him behind the plate.
Click here to submit an Inbox question
What are the Cardinals' plans for Aledmys Diaz during the 2015 season? Despite his short season last year, is there a chance that we might see him in St. Louis next year?
-- Christian K., Florissant, Mo.
Diaz spent the majority of 2014 nursing various injuries and working himself back into playing shape after an 18-month hiatus following his defection from Cuba. That lost time doesn't put him into the Cardinals' early-season plans in 2015, though he could play himself into position to be called up later in the year with a strong and healthy start. Diaz is likely to begin the campaign in Double-A.
Will the Cardinals give Stephen Piscotty a chance as the backup first baseman next year?
-- Tom R., Chicago
Manager Mike Matheny is supportive of having Piscotty get work at first base in Spring Training. The Cardinals' No. 1-ranked prospect, according to MLB.com, doesn't project to make the Opening Day roster, especially with Mark Reynolds in the fold. But adding to Piscotty's versatility could give the Cardinals another right-handed-hitting first-base option, along with Xavier Scruggs.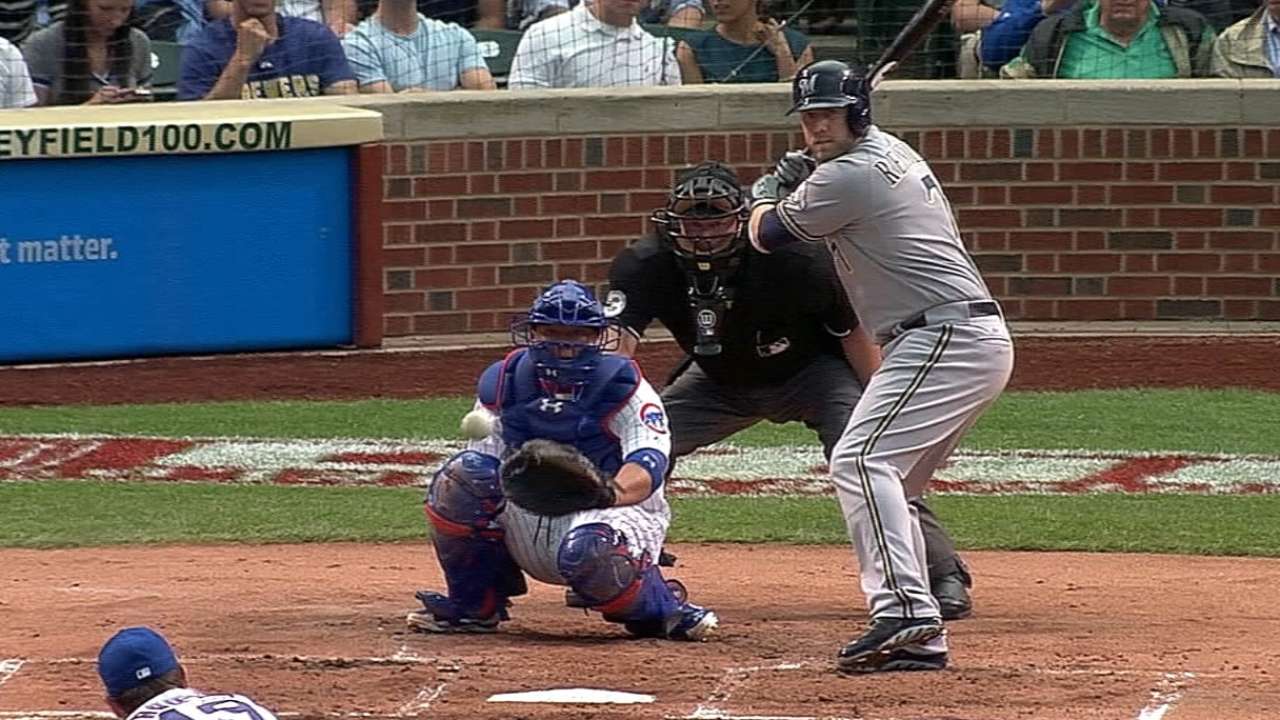 Can the Cardinals count on Jaime Garcia to be a healthy starter this season?
-- Nicholas Z., Cottleville, Mo.
The Cardinals don't expect much from Garcia, but they certainly would welcome contributions from him if healthy. Assuming Garcia will be ready to return to the rotation would be a gamble, especially since he is coming off a surgery in which there is great variation of recovery. That's why the Cardinals have amassed enough depth to move on without him.
Is there a possibility the Cardinals take a chance on one of the oft-injured free-agent starting pitchers to battle for the fifth spot (Brandon Beachy)?
-- Ben W., Binghamton, N.Y.
The Cardinals have not ruled out adding another starting pitcher in order to enhance their depth. It could be someone trying to prove himself healthy after injury or someone the Cardinals believe is a candidate for a bounce-back season. It was this sort of intent that led them to reliever Pat Neshek last winter. Any pursuit of another starter would likely not involve the Cardinals committing significant guaranteed dollars.
Jenifer Langosch is a reporter for MLB.com. Read her blog, By Gosh, It's Langosch, and follow her on Twitter @LangoschMLB. This story was not subject to the approval of Major League Baseball or its clubs.