MLB.com Columnist
Richard Justice
Holiday shopping: Hot deals still available for GMs
Frontline starters Scherzer, Shields among marquee names still on the market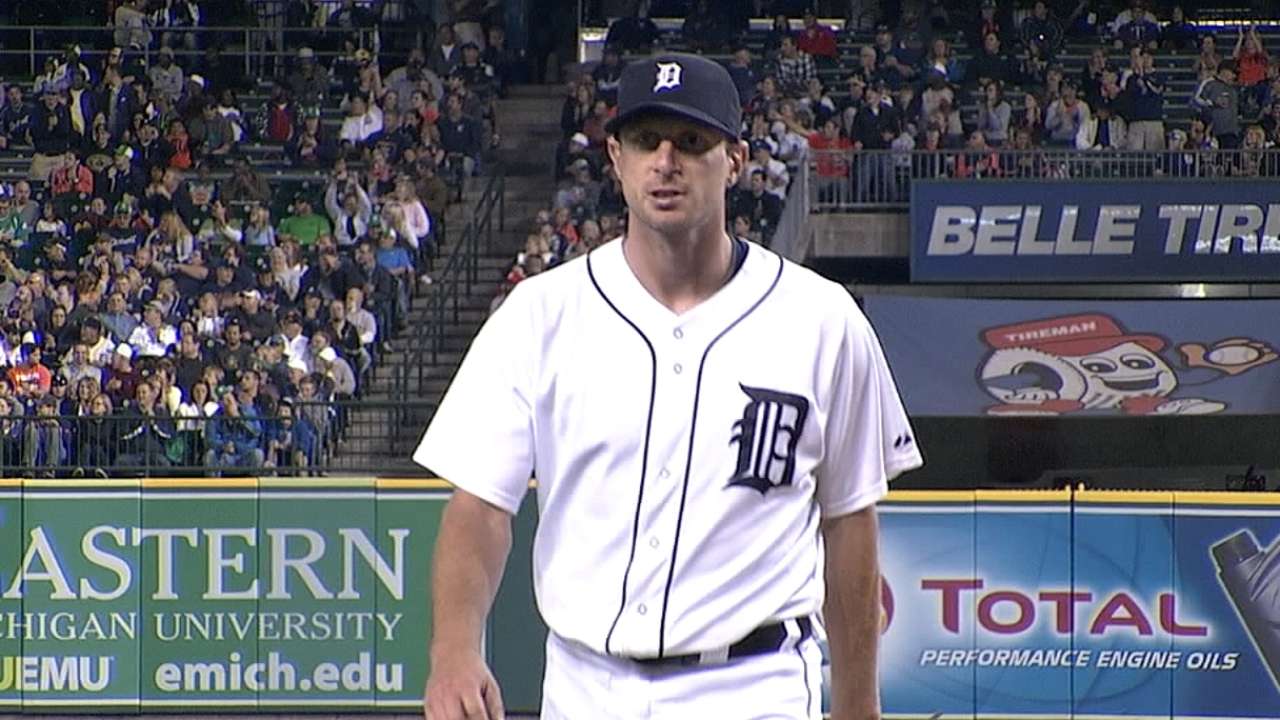 Max Scherzer has had about the weirdest free agency ever. Sometimes it feels like he's not really on the market.
On some level, he's not. Agent Scott Boras plays the market his own way, and when Scherzer signs, it very well might be with a team he hasn't been connected to.
I've still got him returning to the Tigers, given that Boras has a solid working relationship with team owner Mike Ilitch. Tigers president/CEO/GM Dave Dombrowski has gone resolutely about his business, checking off every box.
Scherzer would be one final dramatic touch, one that would again position the Tigers to win a very tough American League Central. At a time when the free-agent marketplace is clearing out rapidly, Scherzer represents a franchise-changing option.
Once upon a time, he was a guy who threw real hard and had a workable changeup. He could have had a nice career on those two pitches.
When Scherzer added a curveball two years ago, he elevated his game. During the 2013 and '14 season, he tied Adam Wainwright for the Major League lead in victories (39) and ranked first in strikeouts, sixth in innings and 10th in opponent on-base percentage.
He's still only 30 years old and one of those rare free agents who would make any team better. So, as teams sort through their final options, there are probably a dozen clubs checking with Boras.
James Shields is still on the market, too. He may not be at Scherzer's level in terms of dominance, and he'll turn 33 on Saturday. But for the past eight seasons, he has been as reliable as any pitcher in the game, averaging 223 innings and 190 strikeouts per season.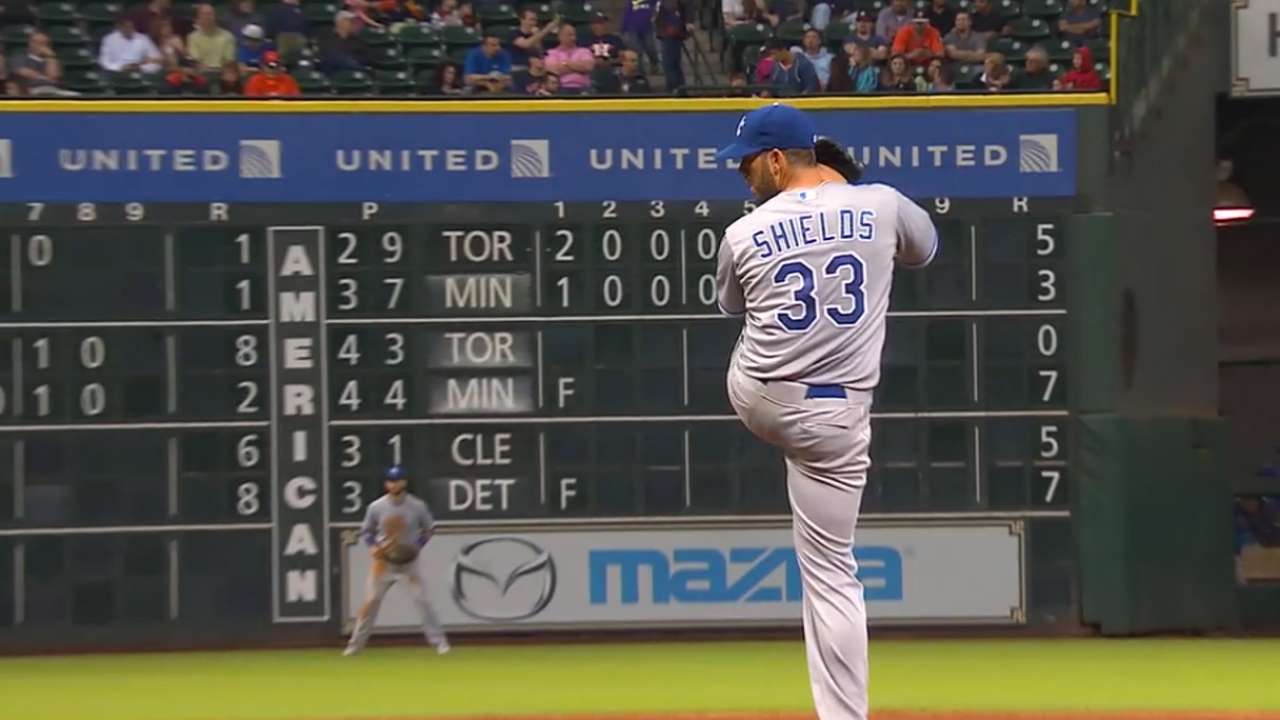 Shields helped transform the Rays into consistent winners and was an important addition to the Royals, both in terms of performance on the field and makeup in the clubhouse. He, too, has had conversations with a long list of teams, but has been most often connected to the Giants.
The Rangers are also shopping for pitching and could be in the conversation as well. Padres executive vice president and general manager A.J. Preller could line up with Scherzer if he decides to trade a pitcher to get the infield help he needs.
Even with all the other comings and goings, two of the top five free agents are still on the market.
Let's take another look at what some teams are shopping for and where they might be shopping:
Orioles
They need a right fielder and have kicked the tires of Nori Aoki. His dramatic splits suggest he would be better in a platoon, being used against left-handed pitching, but he may find a full-time gig. Colby Rasmus might also be a nice fit in Baltimore.
Giants
The defending World Series champs have holes at third base and in left field. But upgrading the rotation seems at the top of senior vice president and general manager Brian Sabean's to-do list. If he doesn't land Scherzer or Shields, he might return to two of his own -- Jake Peavy and/or Ryan Vogelsong.
Mariners
Executive vice president and general manager Jack Zduriencik would like to add one more bat. Justin Upton would be a nice fit, but Atlanta wants a high price in terms of talent. The Red Sox would part with Allen Craig, but Zduriencik's level of interest is unclear.
Astros
General manager Jeff Luhnow is focused on starting pitching after signing shortstop Jed Lowrie and relievers Pat Neshek and Luke Gregerson. His most attractive trade option would be a catcher, either Hank Conger or Jason Castro.
Padres
Preller has a stockpile at catcher and in the outfield, and he has $25 million on the books for Carlos Quentin, Cameron Maybin, Seth Smith and Will Venable. His remaining needs are at shortstop, third and first, so there's more dealing to come.
Reds
President of baseball operations and general manager Walt Jocketty is shopping for an outfielder, preferably to play left. Obviously, Upton and Craig would be nice fits. So would Shane Victorino -- if the Red Sox decide to part with him. And the Padres would a nice match if a deal could be worked out in terms of money and players.
Everyone
Bullpen help. As the market calms down, we're likely to see Francisco Rodriguez, Casey Janssen, Jason Grilli, Rafael Soriano and other relief arms find teams.
Richard Justice is a columnist for MLB.com. Read his blog, Justice4U. This story was not subject to the approval of Major League Baseball or its clubs.