Banister spends wedding anniversary with Rangers fans
New manager, along with shortstop Andrus, participates in Q&A session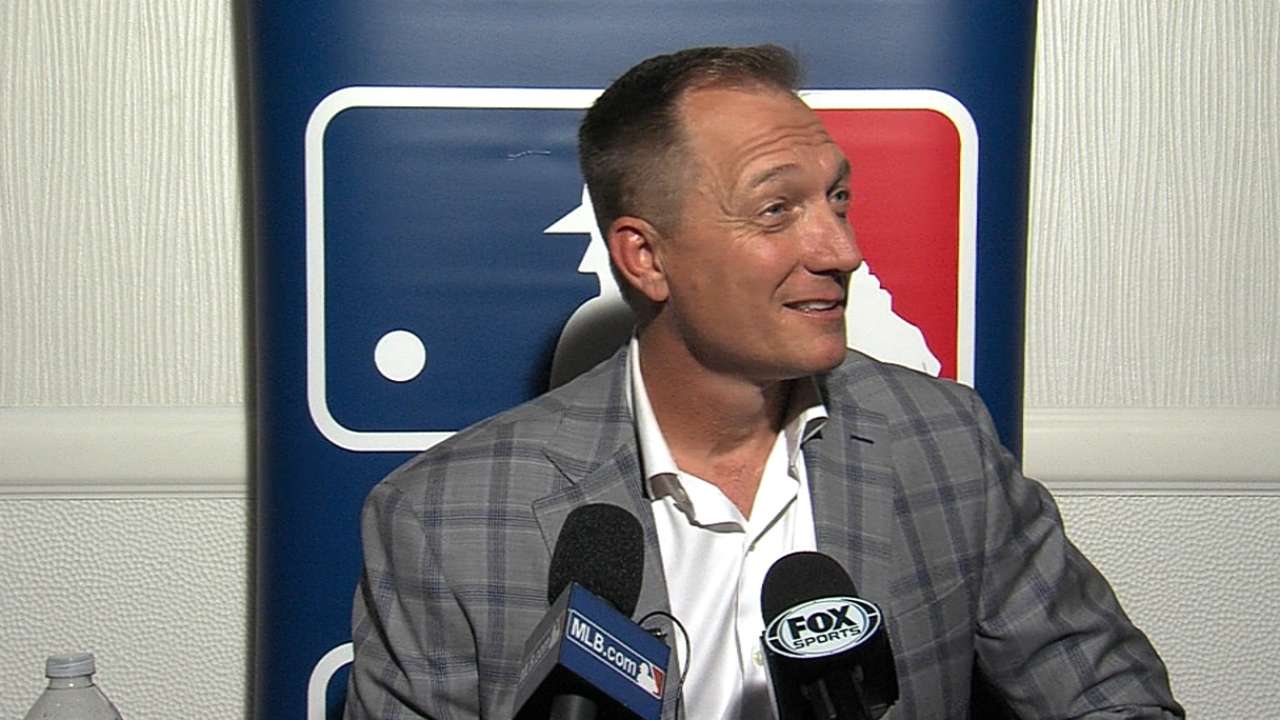 ARLINGTON -- New Rangers manager Jeff Banister spent an evening with fans on Wednesday night at Globe Life Park -- on his and wife Karen's wedding anniversary.
How did that happen?
"I think it was set up for me," Banister said. "But I told my wife, I've got about a hundred people that are coming to our anniversary and I get to talk about you."
Banister and shortstop Elvis Andrus each conducted question & answer sessions during the "Evening with the Rangers," which included dinner at the Capital One Club. Rangers co-chairman Ray Davis was also in attendance.
Banister, whose passion for life and motivational skills showed up the second he was introduced as Rangers manager in October, put that on display for the fans in attendance. Not only did he say that "I plan to" bring a World Series title to Texas fans, Banister also gave an impassioned answer when asked about the people that have pushed him to overcome cancer and a broken neck earlier in his life.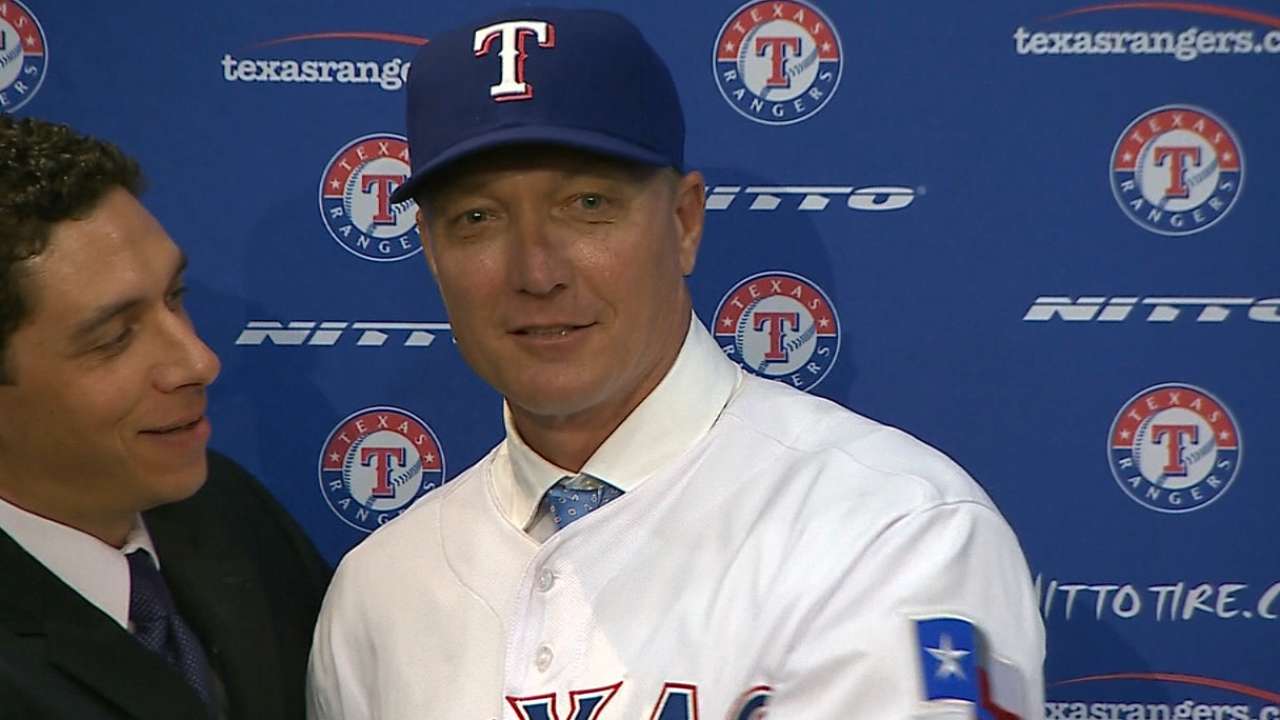 "I've made it a mission to try to give back to people," Banister said. "… I love true motivators and I do believe that's what a coach is."
Banister has had a few of these evenings with fans since he was hired. He said he's had an outstanding experience each time.
"Any time you get to talk to the people that are here for you, who support you, who show up, that you get to play for, it's an outstanding opportunity," Banister said. "It's a great group of people. There were some really good questions asked, ones that are challenging, yet insightful."
Andrus led off the night before his new skipper took center stage.
"I like it," Andrus said. "It's one of my favorite activities. I've done it a couple of times this year. The fans are great. They always want to hear from us. That's the best thing."
Andrus said he didn't get too many tough questions -- he's been the subject of trade rumors this offseason -- but he was asked by one young fan how many home runs the 26-year-old shortstop has hit in his career (he has 20 homers in 914 games).
"I was like, 'I have to think about it. There's been too many," he said, laughing.
Banister was asked by one fan if there was any one player he coveted to be a Ranger, and at first he answered, "Babe Ruth." But then instead of naming World Series hero Madison Bumgarner or Mike Trout, Banister said there is no one.
"I've had a lot of people that have said the four most powerful words that you can ever tell another human being. 'I believe in you,'" Banister said. "So, I believe in our players. It's my job to come in and make these guys better."
For Andrus, seeing Banister relate with fans, and speak so passionately, was a highlight of the evening.
"He has a really cool history behind him," Andrus said. "The way he's sharing that, you really get into it. It's great."
Todd Wills is a contributor to MLB.com. This story was not subject to the approval of Major League Baseball or its clubs.