MLB.com Columnist
Jonathan Mayo
Crowded 11-player trade features top young talent
Rays, Nats and Padres each pick up impressive haul of prospects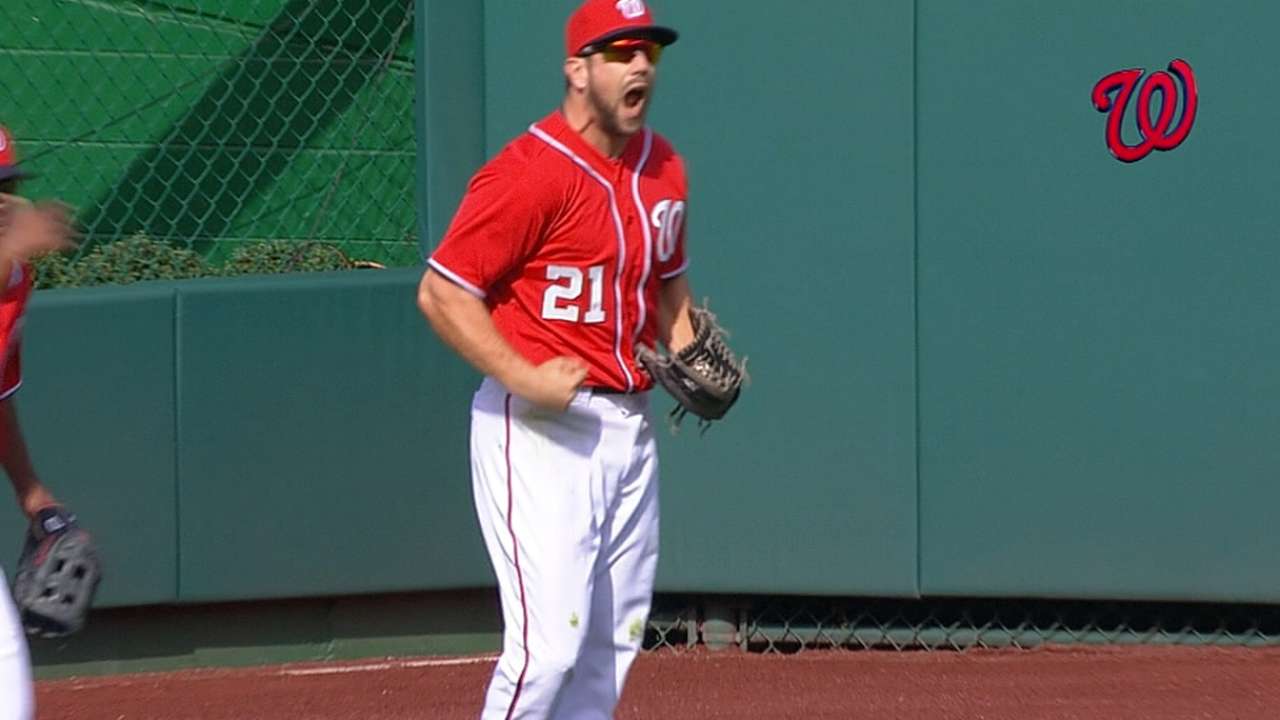 Was keeping track of all the moving parts in the massive three-team deal involving the Tampa Bay Rays, San Diego Padres and Washington Nationals a difficult task? To help sort things out, here's a quick scorecard of who went where:
Padres get:
Wil Myers, OF (TB): Myers was one of the top prospects in the game when he was dealt from the Royals to the Rays in the James Shields deal in February 2013. He reached the Majors in June of that season and immediately began fulfilling his promise, hitting .293/.354/.478 in 88 games, enough to earn American League Rookie of the Year honors. Myers struggled in 2014, both with injury and at the plate, sliding to a .222/.294/.320 line in 87 games. Myers will still only be 24 for the 2015 season and possesses serious power potential if he can get back on track.
Ryan Hanigan, C (TB): This is the second straight offseason Hanigan has been part of a three-team deal, coming to the Rays last December from the Reds in a deal that also involved the D-backs. A veteran who has spent parts of eight seasons in the big leagues, the 34-year-old has a well-deserved reputation as an outstanding defensive backstop. Hanigan has thrown out 38 percent of would-be basestealers over the course of his Major League career.
Gerardo Reyes, RHP (TB): An undersized right-handed pitcher from Mexico, Reyes hasn't taken a direct path to professional baseball. He started at UT-Brownsville, but when that school discontinued its baseball program, he transferred to Galveston College prior to 2012. After pitching well in his first season, he spent most of 2013 injured, but ended up latching on with the Rays as a non-drafted free agent after a tryout. He pitched in the short-season Gulf Coast League in 2014, making 20 relief appearances and striking out 10.6 per nine innings.
Jose Castillo, LHP (TB) : When the Rays gave Castillo, a 6-foot-4 lefty from Venezuela, $1.55 million to sign in 2012, they were excited about his package of size, strength and tools on the mound. The owner of the second-highest bonus during the 2012 international signing period, Castillo made his United States debut in 2013, pitching in the rookie-level Gulf Coast League. In 2014, he didn't take the mound until August and threw just 4 2/3 total innings back in the GCL due to a forearm strain. He has a fastball-curve-changeup combination that has the chance to be a solid mix for a starting rotation, though the big leagues are clearly far off in the distance for the 18-year-old southpaw.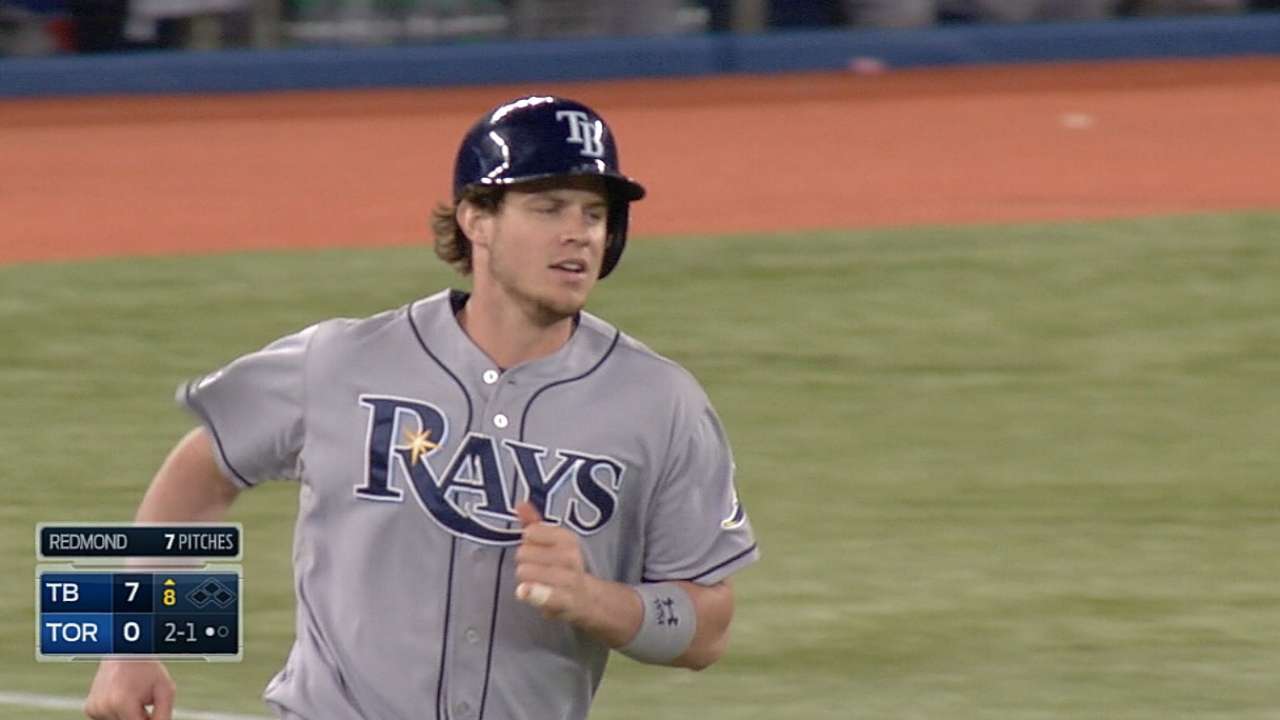 Rays get:
Steven Souza Jr., OF (WSH): Best known for saving Jordan Zimmermann's no-hitter at the end of the 2014 season, Souza brings an intriguing package of tools to the Rays. He developed slowly, with his progress stunted even further by a 50-game suspension for PEDs in 2010, but he did reach the big leagues seven years after being drafted in the third round of the 2007 Draft. No. 5 on the Nationals' list at the time of the trade, Souza has solid offensive skills across the board, with a good power-speed combination that should allow him to be a big league regular at a corner outfield spot.
Rene Rivera, C (SD): Originally taken in the second round of the 2001 First-Year Player Draft by the Mariners as a Puerto Rican high school standout, Rivera has spent parts of six seasons in the big leagues, the last two with the Padres. In 2014, Rivera set career highs in just about every offensive category, racking up 294 at-bats and hitting 11 homers. He fits the profile of a veteran backup catcher, a 31-year-old who has thrown out 39 percent of would-be basestealers in his big league career.
Jake Bauers, 1B (SD): A late bloomer in high school, Bauers came on strong his senior year with his bat, making enough of an impression for the Padres to draft him in the seventh round in 2013. Ranked No. 14 on the Padres' Top 20 at the time of the deal, Bauers continued to show off his natural hitting ability during his first full season. As a teenager in the Class A Midwest League, Bauers hit .296/.376/.414, showing an advanced approach at a very young age. He's a first baseman only, albeit a good one, but scouts think he'll grow into his power more as he matures to better profile at the position.
Burch Smith, RHP (SD): Smith, ranked No. 16 on the Padres' Top 20, rocketed through the Padres system initially, making his big league debut in May 2013, less than two years after being a seventh-round Draft pick in the 2011 Draft. His progress was derailed in 2014 by a forearm injury that kept him off the mound for all but 5 1/3 Triple-A innings. He did return to pitch as a reliever in the Arizona Fall League. When he's healthy, he has a fastball that sits in the low-90s, and he can reach back for more at times. He has an excellent changeup and solid curve to go along with his cutter-like fastball and he's had good control of all three pitches in the Minors, though he struggled with his command during his big league stint. The 24-year-old right-hander still has the chance to be part of a starting rotation, though his stuff would play up in relief should the Rays move him to the bullpen.
Travis Ott, LHP (WSH): A 6-foot-4 left-hander who was taken in the 25th round of the 2013 Draft out of Shippensburg High School in Pennsylvania, Ott reached full-season ball with Hagerstown in his first pro season, certainly ahead of the curve for a late-round high school draftee. The southpaw has a sneaky fastball and a lot of movement on his pitches, keeping hitters off-balance. That allowed him to excel against older competition in the New York-Penn League, where he showed an ability to generate a ton of ground-ball outs.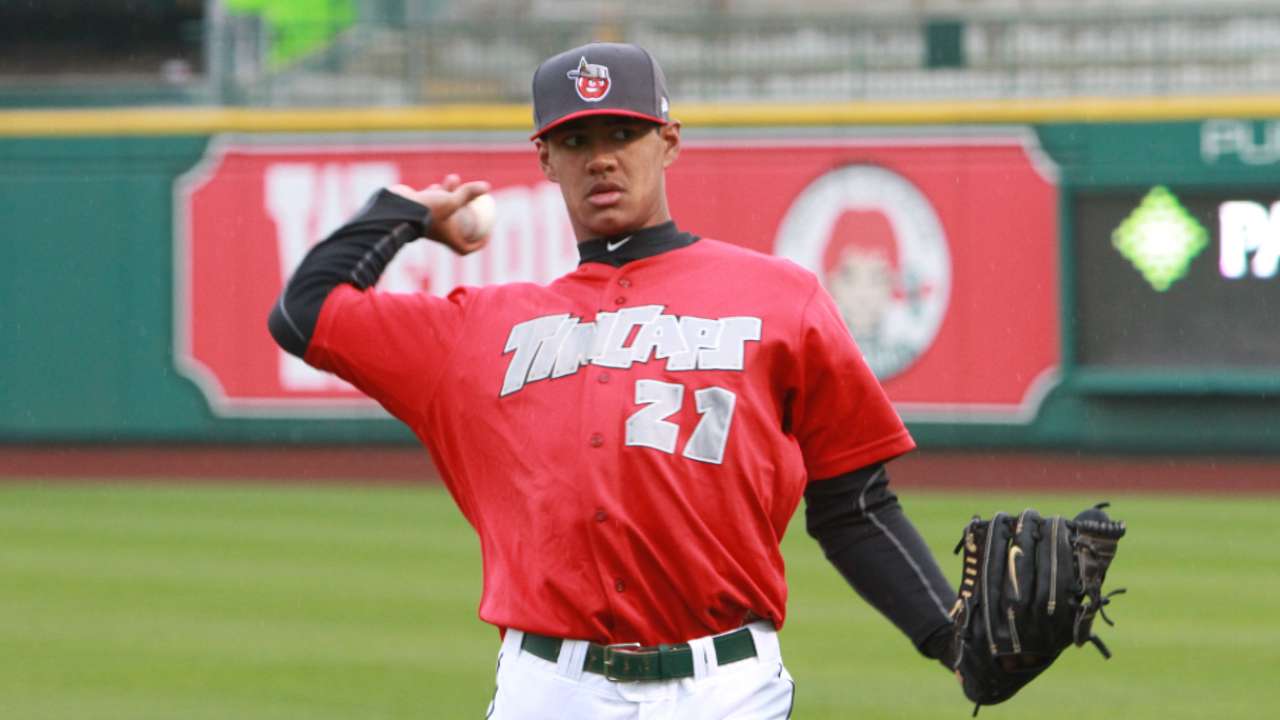 Nationals get:
Joe Ross, RHP (SD): The younger brother of current Padre Tyson Ross, Joe's dream of pitching in the same rotation with his brother will have to be put on hold. The Padres' first-round pick in 2011 (No. 25 overall), Ross was ranked No. 8 on the organization's Top 20 list. He reached Double-A in 2014, at age 21, in a season that really saw him turn his upside potential into production consistently for the first time. Ross can get his fastball up into the mid-90s and he throws it downhill from his 6-foot-4 frame. His power slider complements the fastball very well and those two pitches alone would be enough for him to pitch out of a big league bullpen. If his changeup can continue to improve, though, he has the potential to be a middle-of-the-rotation starter down the road.
Player to be named (Trea Turner, SS) (SD): As a 2014 Draftee, Turner can't be officially moved until the summer. But the Padres' No. 5 prospect might be the best prospect who changed hands in this deal. Taken No. 13 overall out of North Carolina State, Turner has as much speed -- he's given an 80 on the 20-80 scouting scale -- as just about any prospect in baseball. He knows how to use it, as evidenced by his 23 steals in 69 professional games during his debut. Turner is more than just a one-tool player, with a good feel for hitting and excellent on-base skills that will make him an outstanding catalyst at the top of a lineup. He also has the tools to stay at shortstop long-term, making him an even more valuable asset.
Jonathan Mayo is a reporter for MLB.com and writes a blog, B3. Follow @JonathanMayoB3 on Twitter. This story was not subject to the approval of Major League Baseball or its clubs.