Kohn looking forward to fulfilling childhood dream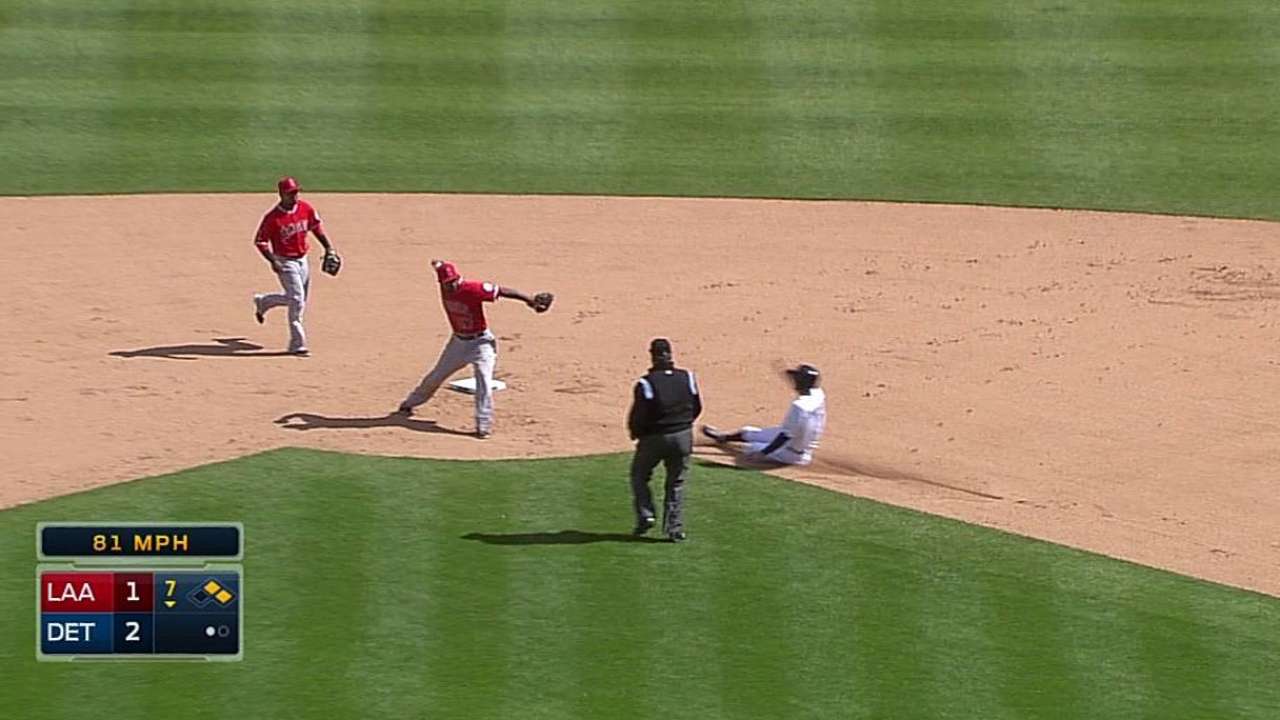 ATLANTA -- Right-handed reliever Michael Kohn has written verification that he gained a chance to fulfill a childhood dream when he signed a Minor League deal with the Braves earlier this month.
Approximately 18 years have passed since Kohn wrote a contract to his parents that read: "I Michael Thomas Kohn will make Pro baseball for the Altanta [sic] Braves and make all my goal. Shortstop bat 3rd." The avid Braves fan, who was 10 at the time, then signed his name at the bottom of this loose-leaf piece of paper that rested in a box under his bed.
A few years later, Kohn got Derek Jeter's book "The Life You Imagine" and quickly grew excited about the fact that he shares the same birth date as the former Yankees shortstop. When he learned that Jeter had also written a contract to his parents, Kohn found his contract and topped it with the title of this book.
"The day after I got the book, I think I went to school the next day and told everybody, 'Me and Derek Jeter are shortstops and we were born on June 26 and I'm going to bat third in front of Chipper Jones."
New #Braves reliever @MichaelKohn58 wrote this when he was 10-years-old. pic.twitter.com/NuSFqa1Zq5

- Mark Bowman (@mlbbowman) December 17, 2014
Kohn's goals have obviously changed since. He was given a chance to show off his powerful arm after spending most of his collegiate career as a shortstop. During his final season at the College of Charleston, he made just a handful of pitching appearances. But one was impressive enough to catch the attention of classmate Christal Kotchman, who quickly informed her father, Angels scout Tom Kotchman, that he needed to see this hard-throwing right-hander.
Kotchman, whose son Casey played for the Braves from 2007-08, swayed the Angels, and they selected Kohn in the 13th round of the 2008 First-Year Player Draft. Kohn spent the weeks leading up to the Draft telling Braves scout Billy Best that he would sign for the price of a plane ticket to wherever they wanted him to begin his professional career.
"That's how much I loved the Braves," said Kohn, who grew up in South Carolina idolizing David Justice, John Smoltz and the other Braves legends of the 1990s.
Kohn still savors the day that he had an opportunity to sit in owner Ted Turner's front-row seats while the Braves played the Reds during the 1997 season. His up-close experience became even more personalized when Smoltz stood in the batter's box and told him to touch his bat for good luck before each of his plate appearances.
"I just thought that was the coolest thing," Kohn said. "I always dreamed of being a shortstop for the Braves. But just having the uniform on is fine with me."
Kohn has battled inconsistencies since posting a 2.11 ERA in the 24 appearances he made for the Angels during his 2010 rookie season. The hard-throwing right-hander spent most of the next season at the Triple-A level and then missed the 2012 season while recovering from Tommy John elbow surgery.
While posting a 3.04 ERA in a career-high 63 appearances for the Angels in 2013, Kohn seemed to legitimize himself as a big league reliever. But control problems (20 walks in 23 2/3 innings) led him to spend most of this past season with Triple-A Salt Lake.
Kohn produced a 4.76 ERA in 33 appearances for Salt Lake. But he regained some confidence as he notched 10 strikeouts, issued three walks and surrendered just one hit while holding opponents scoreless in his final 10 1/3 innings.
Now Kohn will come to Spring Training with an opportunity to earn a roster spot and begin the season in Atlanta's bullpen.
"I'm the type of guy that doesn't like to make excuses," Kohn said. "I just had one of those years where I kind of tinkered with stuff, went through different mechanical changes and never got hunkered down on something that was comfortable. It wasn't until the last month of the year that I really got comfortable and got in a groove with my mechanics.
"It was just one of those long seasons you obviously want to learn from because you don't want to go through again in your career. But obviously it happened and I'm looking forward to a new start with a new team."
Mark Bowman is a reporter for MLB.com. This story was not subject to the approval of Major League Baseball or its clubs.