Royals finalize 2-year deal with Volquez
Right-hander went 13-7 with Pirates in 2014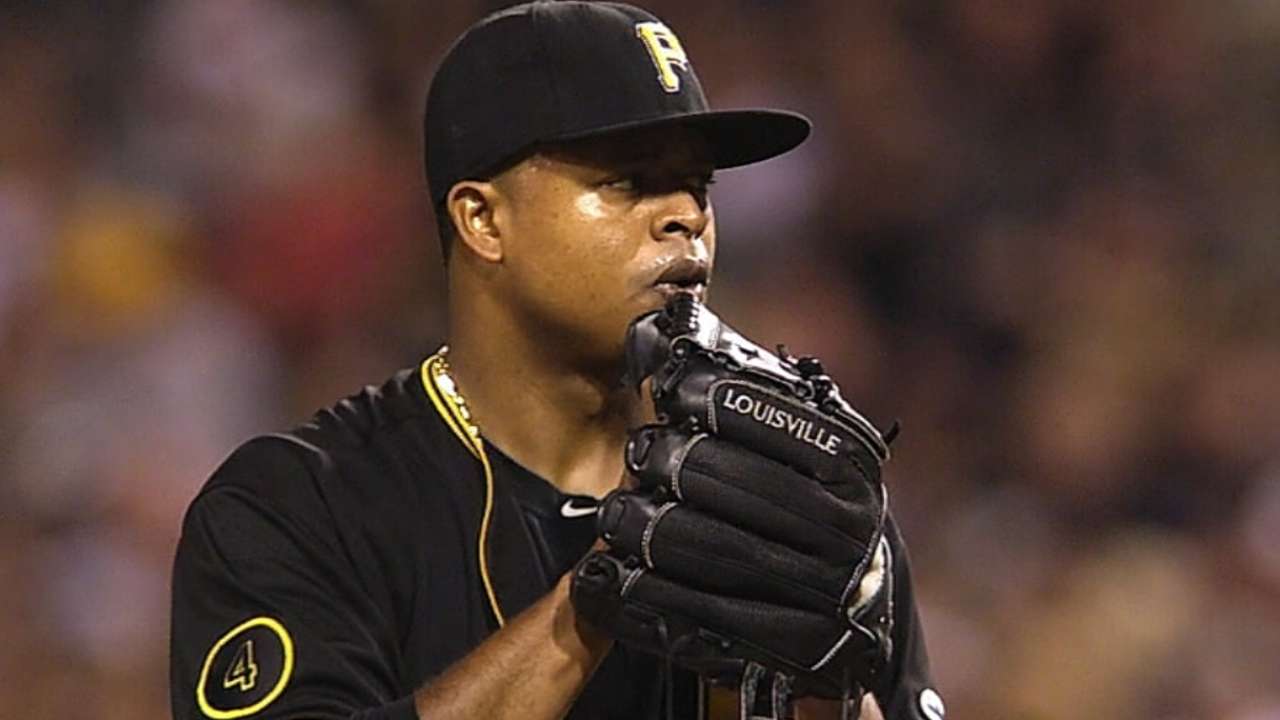 In between Christmas and New Year's Day, the busy Royals found time to make another winter move official.
Kansas City finished off a wildly active holidays by introducing their latest free-agent acquisition, right-hander Edinson Volquez, during a press conference on Monday at Kauffman Stadium. Volquez had agreed to a two-year, $20 million contract amid the flurry of moves made by the club in the week following the Winter Meetings in San Diego earlier this month.
The Royals had gone into the Meetings seeking a few bats and a starter, and they got all three, signing another pitcher in the span of seven days.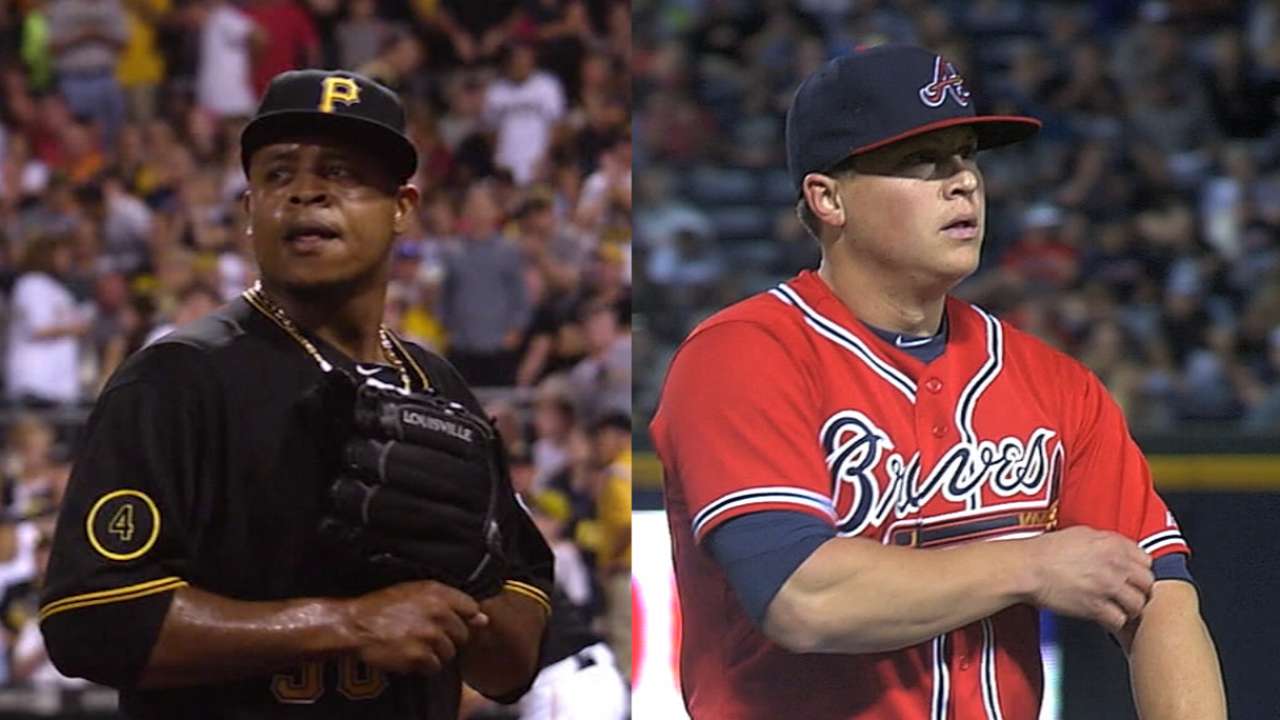 Volquez, 31, is the latest of four free-agent signings by the American League champions, and he might be the most pivotal of all because he will make up for the likely loss of righty James Shields, who remains a free agent.
"I want to be here and help the team win some games, the way they did last year," Volquez told The Associated Press. "We did in Pittsburgh, too, but Kansas City went a little bit farther. They almost won the World Series. Why not do it here?"
Volquez bounced back in 2014 with a 13-7 record and 3.04 ERA in logging 192 2/3 innings for the Pirates. He struck out 140 batters while walking 71, and finished 21st in the Majors in ground-ball rate. Volquez comes at a much lower price tag in dollars and years than Shields, who is expected to land a four- or five-year deal.
Volquez will earn $7.5 million in 2015 and $9.5 million in '16, with a $10 million mutual option or $3 million buyout for '17.
So that should do it for the Royals as far as signings go. General manager Dayton Moore landed designated hitter/first baseman Kendrys Morales on a two-year deal, got outfielder Alex Rios for one year, picked up pitcher Yohan Pino for one year to add depth and options to the mix, and Moore now has a proven piece for the starting rotation.
More important, Moore didn't have to trade from his dominant bullpen trio of Kelvin Herrera, Wade Davis and closer Greg Holland or his young core of position players.
That doesn't mean he won't, though.
Moore has been known to get very creative with deals, as evidenced by the 2010 trade of Zack Greinke that landed future World Series cogs Alcides Escobar and Lorenzo Cain, and the 2012 blockbuster that shipped top prospect Wil Myers and touted Minor League arms to Tampa Bay for Shields and Davis.
For now, though, the 2015 roster looks pretty complete, and Volquez is the latest addition.
Volquez, a 10-year veteran, has spent time with the Rangers, Reds, Padres and Dodgers. In 191 career games, including 185 starts, he has gone 66-59 with a 4.44 ERA and rates of 8.1 strikeouts and 4.5 walks per nine innings.
After posting a 5.71 ERA for the Padres and Dodgers in '13, Volquez re-established his value in Pittsburgh, cutting both his strikeout and walk rates, to 6.5 and 3.3 per nine innings, respectively.
Doug Miller is a reporter for MLB.com. Follow him on Twitter @DougMillerMLB. This story was not subject to the approval of Major League Baseball or its clubs.