Daniels: Rua in position to make Rangers in 2015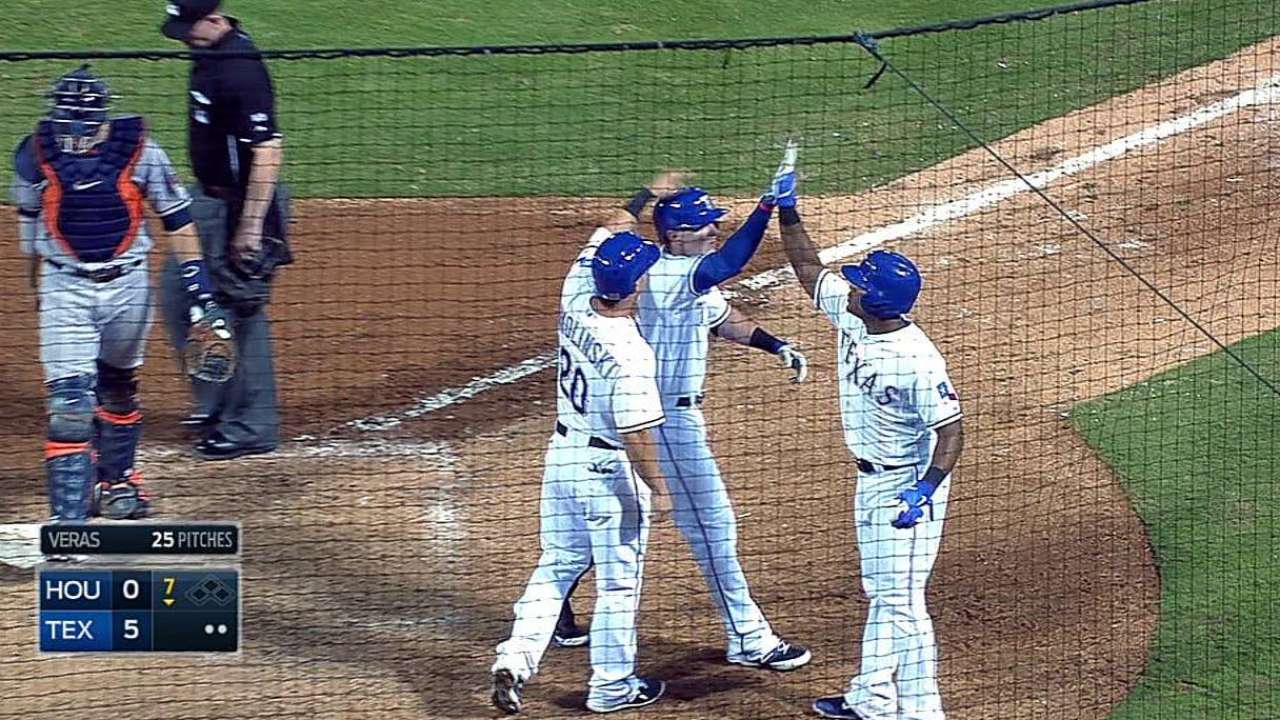 DALLAS -- In 28 games and 109 plate appearances, mostly in September last season, Ryan Rua made a solid-enough impression on Rangers management to enter Spring Training as a leading candidate for the starting job in left field.
Rua, 24, hit .295 with seven doubles, two homers and 14 RBIs in his first taste of Major League action.
"He's in a spot where he if continues progressing at the rate he has, then I would expect that he's in a good position to make our club and get at-bats," general manager Jon Daniels said. "It's not going to be handed to him, but he has a strong chance to earn that spot."
Rua went from rookie ball to Triple-A through the Rangers' Minor League system from 2011-14, producing at every level. Daniels said that track record, as much as Rua's performance in September, is what has him in position to compete for a job on the 2015 Rangers.
"He's not a guy that was off the radar screen and only produced for a month," Daniels said. "He's always hit from Day 1, and is an extremely hard worker that I think is going to have a good big league career."
Dave Sessions is a contributor to MLB.com. This story was not subject to the approval of Major League Baseball or its clubs.