Markakis has neck surgery to repair herniated disk
Braves right fielder should be ready for the start of Spring Training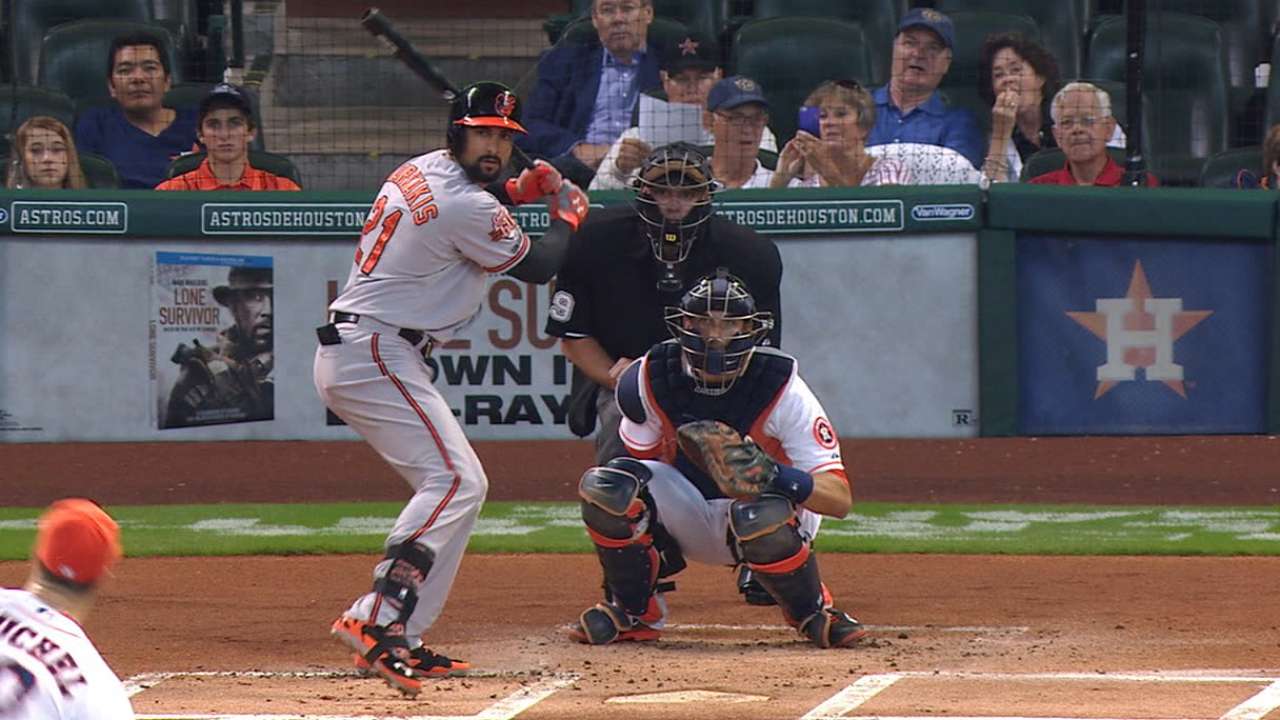 ATLANTA -- Nick Markakis underwent fusion surgery to repair a herniated disk in his neck on Wednesday. The Braves expect the veteran outfielder to begin baseball-related activities before the start of Spring Training.
When the Braves signed Markakis to a four-year, $44 million deal earlier this month, they expected that he would undergo this surgical procedure, which was performed in Atlanta by Dr. Steven Wray.
"We talked to Steve Wray after the surgery and he said it really went well," Braves president of baseball operations John Hart said. "He said [the procedure] really went well, and he thinks that this guy will be ready to go full go in Spring Training. The only thing is that there will be a little bit of a disruption for his normal routine getting ready for Spring Training."
Markakis is expected to be cleared to resume physical activities within the next month, and there is hope he will be fully agile within the next six weeks. This timetable would allow him to begin his normal pre-Spring Training routine approximately three weeks before the Braves report to camp.
The Braves will take any necessary precautions during Spring Training. But there does not seem to be any current reason to doubt that Markakis will serve as Atlanta's starting right fielder on Opening Day.
Markakis hopes this surgery will allow him to avoid the sporadic discomfort he has felt while dealing with a herniated disk in his neck the past two seasons.
During the seven seasons he played before his neck became an issue, Markakis batted .295 with a .455 slugging percentage and a .819 OPS. The 31-year-old outfielder then hit just .271 with 10 homers and a .685 OPS over the 160 games he played in 2013.
Though Markakis' neck continued to occasionally bother him this past season, he showed some improvement, hitting .276 with 14 homers and a .386 slugging percentage, a 30-point improvement from the previous season.
Mark Bowman is a reporter for MLB.com. This story was not subject to the approval of Major League Baseball or its clubs.