Cards won't retain any free agents
Ellis, Pierzynski don't appear to fit in '15 plans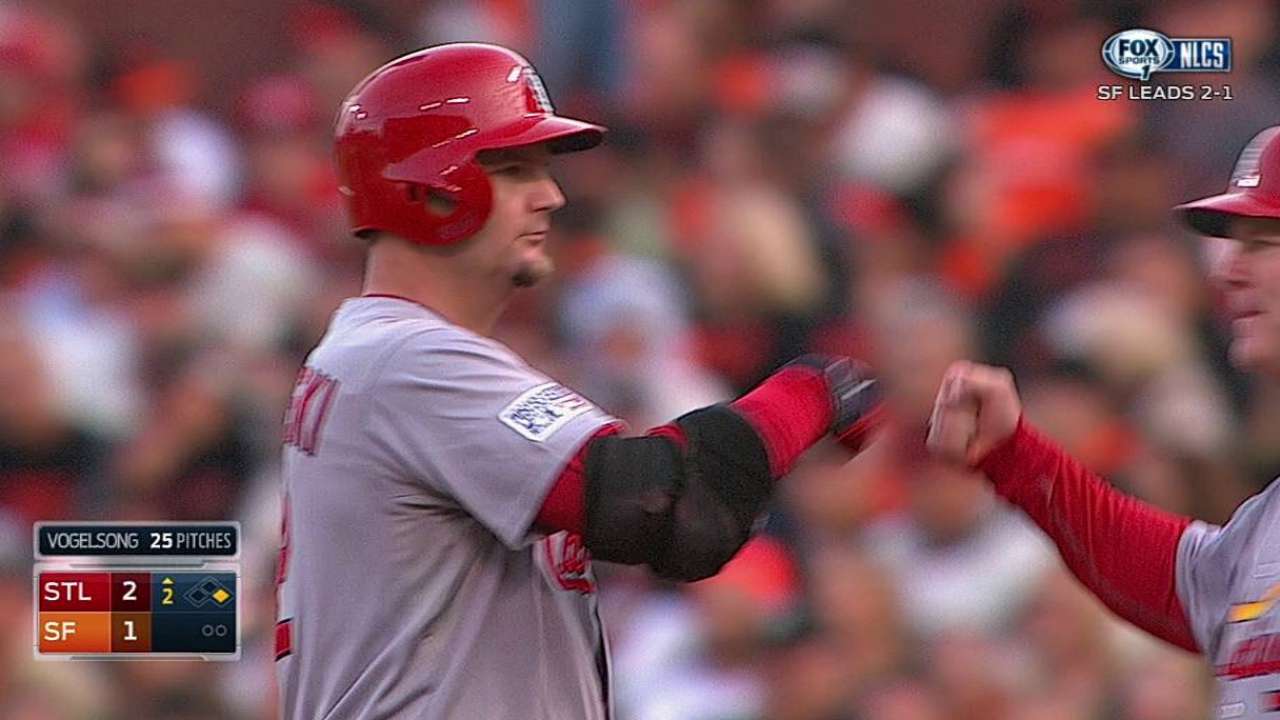 ST. LOUIS -- While the Cardinals were never all that pursuant of their own free agents, the activity of the last week has all but ensured that none of the seven players to enter free agency after finishing the season in St. Louis will return. Only two -- Mark Ellis and A.J. Pierzynski -- remain unsigned, and neither has an obvious fit on the Cardinals' 2015 roster.
Of the other five who have already moved elsewhere, they received a combined $30.1 million in guaranteed salary with the possibility that incentives push that final figure even higher. These were investments that did not match the Cardinals' future needs.
Justin Masterson received the most lucrative salary, as he agreed to a one-year, $9.5 million deal with the Red Sox. The Cardinals acquired Masterson in a Trade Deadline deal with the Indians and were hopeful that they would be able to help Masterson turn around a disappointing season. It never happened, and it was clear before the season ended that there would be no mutual interest in a return.
Pat Neshek cashed in on his career year by heading to Houston, which offered him a two-year contract worth $12.5 million. While the Cardinals would have been interested in retaining their setup man, they never had interest in allotting those sorts of dollars to a 34-year-old reliever. St. Louis was content moving on and letting another club make that sort of financial investment in Neshek.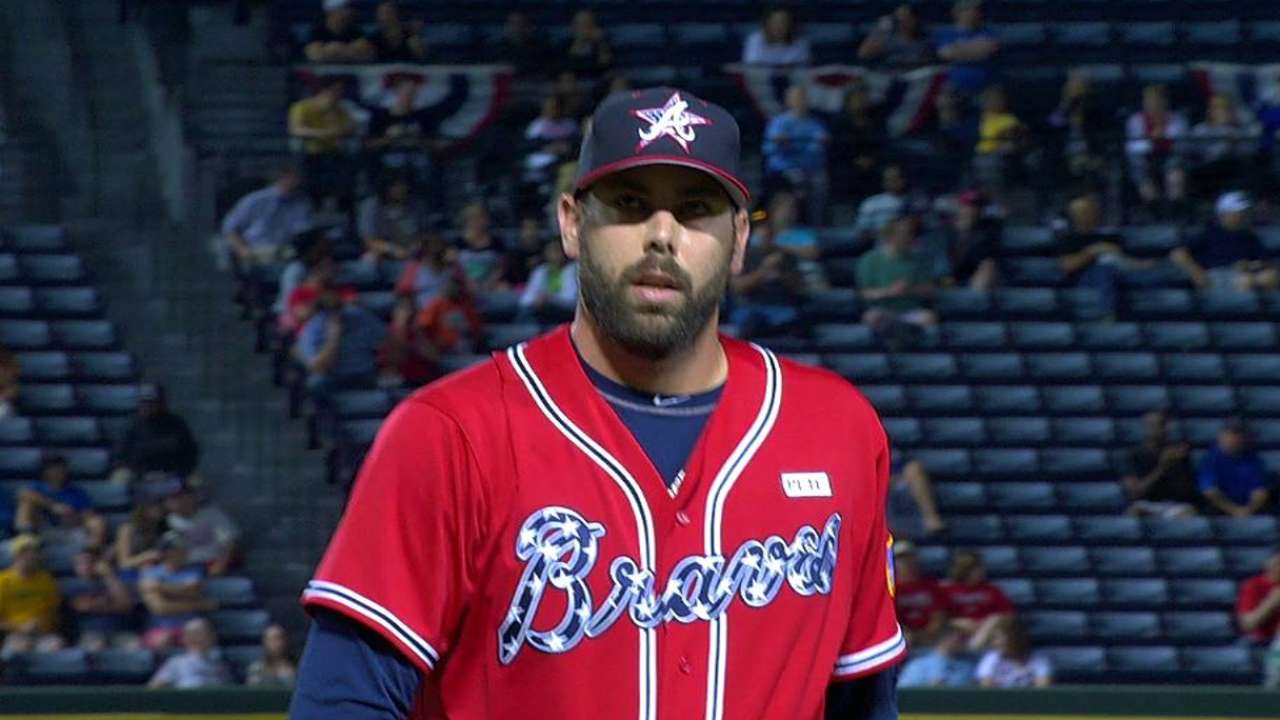 That's one of the reasons the Cardinals were insistent that the Braves include reliever Jordan Walden in a November trade, and it dictated the move to sign free-agent reliever Matt Belisle to a one-year deal. In refortifying the bullpen, the Cardinals also lessened the need to re-sign Jason Motte, who is looking to reestablish his value after a challenging first season back from Tommy John surgery.
Motte officially became a member of the division-rival Cubs on Tuesday when he signed a one-year, $4.5 million contract. The deal is laced with performance incentives so as to reward Motte if he can return to pre-surgery form. Given the unknowns of that future performance, the Cardinals weren't willing to allocate that sort of money to their former closer.
The result was an end to Motte's 11-year stay as a member of the Cardinals' organization.
Daniel Descalso and Shane Robinson were late entries into the free-agent market, both becoming available after the Cardinals opted not to go through the arbitration process with either one. Robinson moved on quickly, signing a Minor League contract with the Twins. Descalso joined the Rockies on Tuesday, signing a two-year contract worth $3.6 million that sets him up to fill a utility role similar to the one he had in St. Louis.
In both cases, a plethora of internal options and escalating salaries prompted the Cardinals to cut ties.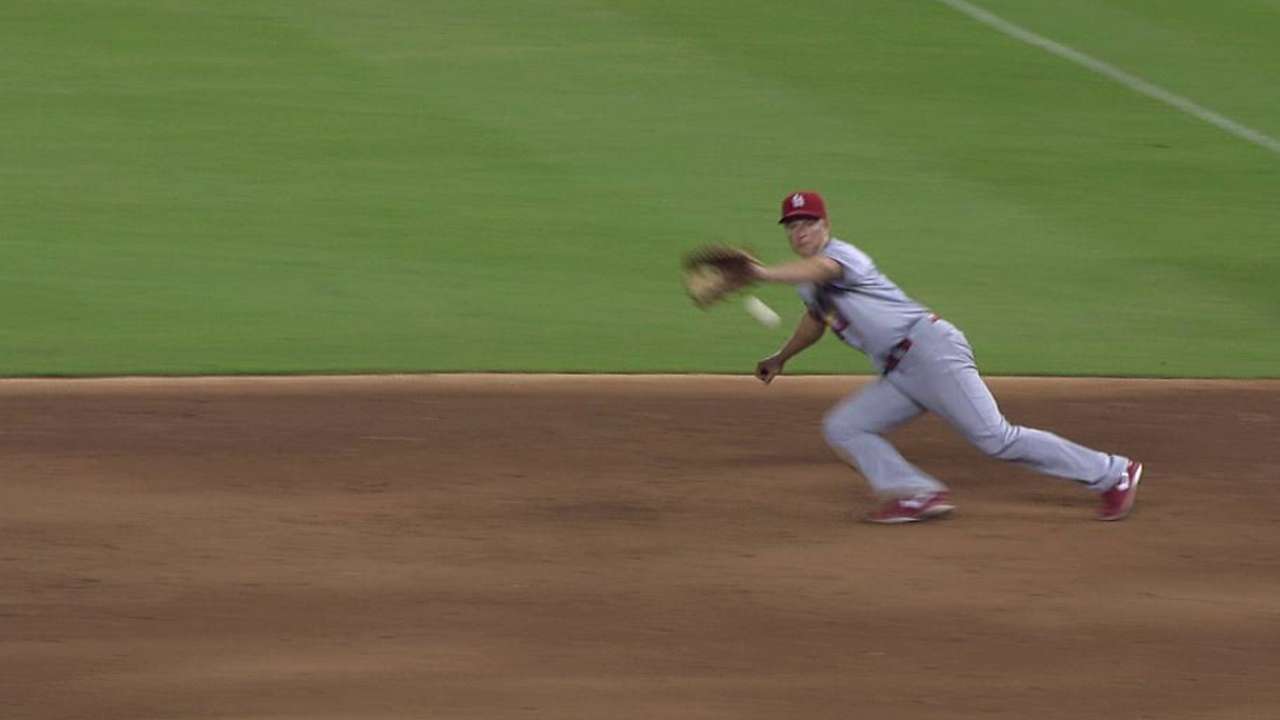 As for the two free agents still available, there is no assurance that either will even play another season. Ellis was noncommittal about his future in October, and Pierzynski is only six months removed from looking for work after the Red Sox released him. The Cardinals' need for an extra catcher at the time prompted his second-half signing with St. Louis.
But with Yadier Molina and Tony Cruz returning, that need no longer exists. As for infield coverage, the Cardinals don't have a place for Ellis after adding Ty Kelly and Dean Anna as backup possibilities.
Jenifer Langosch is a reporter for MLB.com. Read her blog, By Gosh, It's Langosch, and follow her on Twitter @LangoschMLB. This story was not subject to the approval of Major League Baseball or its clubs.