Morse, Marlins finalize 2-year, $16 million deal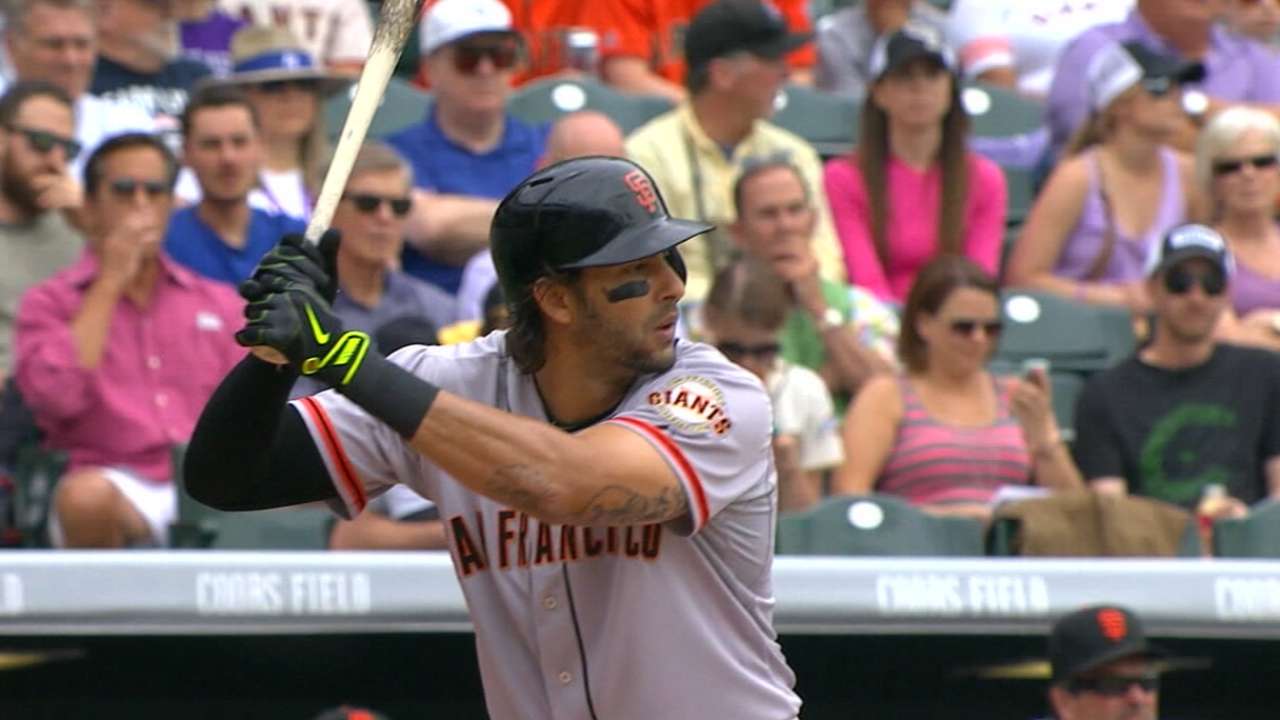 MIAMI -- The Marlins' power play is now completed. The club on Wednesday announced the signing of free agent Michael Morse, who will take over at first base while providing additional pop to the middle of the lineup.
Morse, who reached an agreement with the team on Tuesday, becomes an imposing figure to bat cleanup behind Giancarlo Stanton, the National League home run champion.
Stanton and Morse hitting back-to-back promises to be one of the league's most lethal home run tandems. For those who like to track home run distance, the two sluggers working together should put on an exciting show.
According to ESPN's Home Run Tracker website, the average distance on Morse's 16 home runs with the Giants last year was 417.4 feet. Stanton, meanwhile, averaged 415.3 feet on his 37 blasts.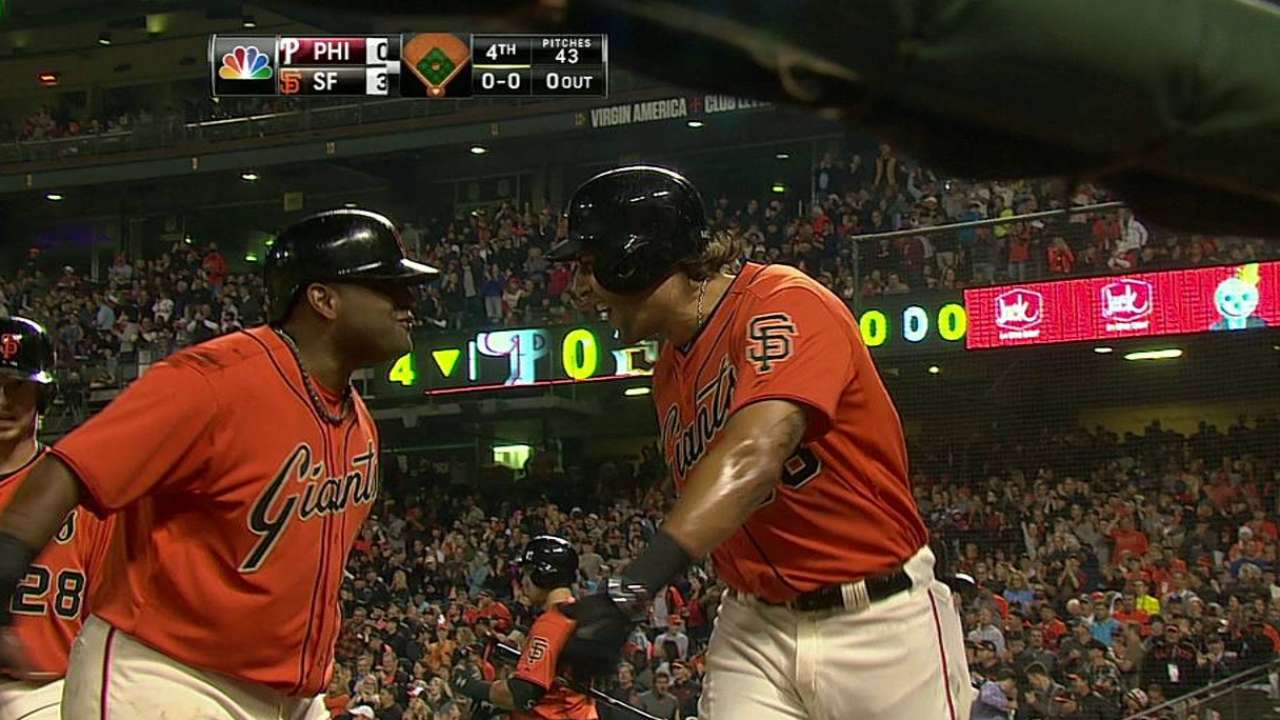 Per team policy, the Marlins don't announce the financial terms of their contracts. But MLB.com has confirmed the total package is worth $16 million.
A fan favorite in San Francisco, Morse took time on Tuesday night via Twitter to thank his supporters.
"I will forever be grateful for all of the love and support from the fans of @SFGiants," Morse tweeted.
In a second Tweet, he added: "It was incredible playing for fans whose love helped me elevate my game. You guys will forever be in my heart. @SFGiants."
The Morse signing means the Marlins have filled all their primary offseason needs before Christmas.
In November, they signed Stanton to a record-setting 13-year, $325 million contract. And since Thanksgiving they've made four trades, starting with right-hander Aaron Crow joining the club in a deal with the Royals.
At the Winter Meetings, the Marlins were one of the talks of the league, acquiring second baseman Dee Gordon and right-hander Dan Haren from the Dodgers, and Mat Latos from the Reds. Miami also acquired reliever Andre Rienzo from the White Sox and selected lefty reliever Andrew McKirahan in the Rule 5 Draft off the Cubs' roster.
In Morse, the Marlins didn't need to look further than their own backyard to find their power bat.
A South Florida native, Morse now joins what is shaping up as a markedly improved Miami lineup. The 32-year-old was a major contributor on the Giants' World Series title team. The deal has been in the works for at least a few days, as Morse recently took a tour of Marlins Park.
The Marlins are hopeful veteran additions like Morse, Latos and Gordon will help lift them to their first postseason appearance since 2003. All three happen to be Florida natives. Morse and Latos are from Broward County, while Gordon is from Avon Park. The trio will be introduced at a news conference at Marlins Park on Friday at noon ET.
What Morse's arrival means for incumbent first baseman Garrett Jones is unclear. The club likely will explore trading Jones, who is signed for $5 million in 2015. But the veteran also may remain and be a left-handed-hitting first-base and corner-outfield option. Jones played some right field in late September after Stanton was struck in the face by a pitch.
Miami has been fielding calls from clubs who have expressed interest in Jones.
At the Winter Meetings, the Marlins explored trade options for Rockies first baseman Justin Morneau and Pirates first baseman Pedro Alvarez.
But the reality the Marlins are now dealing with is they don't have many more pieces to trade. In their four moves since Thanksgiving, they parted with nine players.
Ideally, the Marlins coveted a left-handed power bat, which is why Alvarez and Morneau were strongly considered. But Morse has immense power, which will be helpful in spacious Marlins Park.
Morse belted 16 homers and drove in 61 runs for the Giants last year. He can play left field, but Miami's outfield is set with Gold Glove Award-winning Christian Yelich in left, Marcell Ozuna in center and Stanton in right.
For his career, Morse's slash line is .281/.335/.473 with 99 home runs and 333 RBIs.
In San Francisco, Morse was a postseason hero, driving in the decisive run in Game 7 of the World Series.
Miami's offense has now added speed in Gordon and power in Morse.
Here's a look at Miami's projected lineup for 2015:
1. Gordon, 2B
2. Yelich, LF
3. Stanton, RF
4. Morse, 1B
5. Casey McGehee, 3B
6. Ozuna, CF
7. Jarrod Saltalamacchia, C
8. Adeiny Hechavarria, SS
Joe Frisaro is a reporter for MLB.com. He writes a blog, called The Fish Pond. Follow him on Twitter @JoeFrisaro. This story was not subject to the approval of Major League Baseball or its clubs.