MLB.com Columnist
Richard Justice
Sox back in driver's seat after Cherington's maneuvers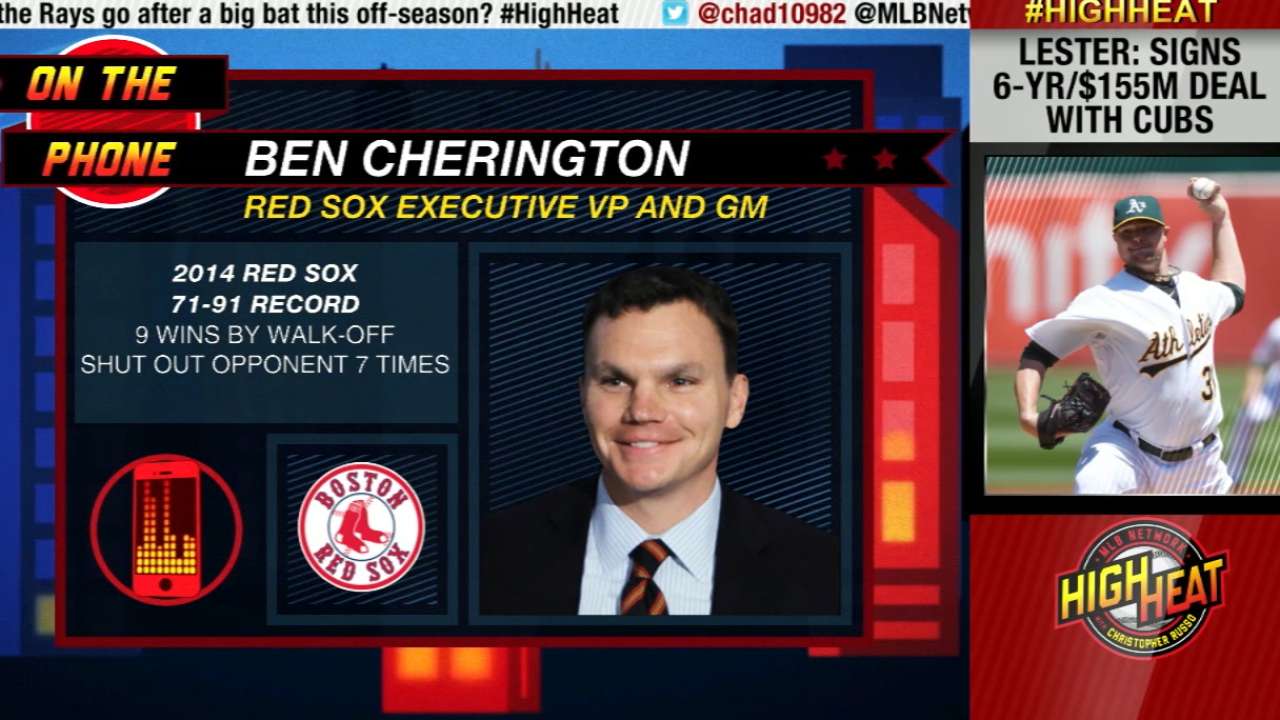 Let's say Red Sox general manager Ben Cherington doesn't make any further moves this offseason. Is his team good enough to win the American League East?
Of course it is.
Not everyone agrees with this assessment, and isn't that another reason we love the Hot Stove season? Even after a flurry of acquisitions, a popular thought in New England is that the Red Sox still must acquire a bona fide No. 1 starter if they're to have any real hope of another worst-to-first season.
That's just not true. On the other hand, if Cherington could add 230 innings and 250 strikeouts to his rotation, he'd do it in a heartbeat. At the moment, though, the two most prominent free-agent starters left on the market -- James Shields and Max Scherzer -- don't appear to be on Boston's radar.
This isn't how we expected this offseason to go. When it began, some of us believed Cherington would make just one acquisition for his rotation -- that is, a true No. 1.
Cherington tried, too, going hard after Jon Lester. When Lester signed with the Cubs, Cherington reshaped his rotation in a span of two days, signing Justin Masterson and trading for Wade Miley and Rick Porcello.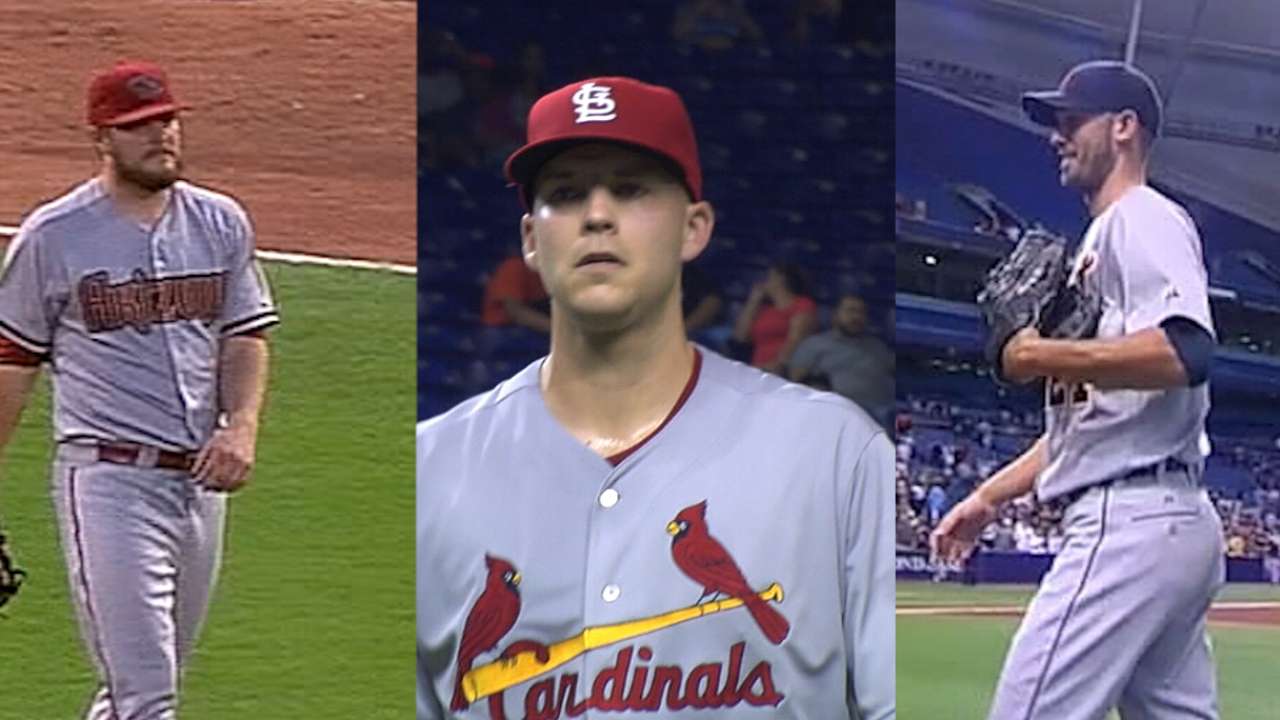 One of the interesting parts of the AL East race is that every team will have some unknowns. The Yankees have a long list of questions, especially concerning their older players -- CC Sabathia, Mark Teixeira, etc.
This is the interesting part for the Red Sox: Instead of getting just one starter, Cherington got three of them. So he can line up five veterans for his Opening Day rotation -- Clay Buchholz, Joe Kelly, Porcello, Miley and Masterson.
At times, they've all been touted as potential No. 1s. Buchholz has been that guy for the Red Sox, Masterson for the Indians. Buchholz, Miley and Porcello were all No. 1 picks, so they've been looked at as guys with very high upsides.
Perhaps the best thing Cherington did was not put any of his young pitchers in a position to be handed anything or counted on for anything. Few organizations have as much quality pitching depth as the Red Sox, and now those guys will be allowed to create their own timetable.
When they're ready, there will be a role for them in the big leagues. And if Buchholz and Masterson are healthy -- and there's every reason to believe they are -- they could end up leading the staff.
Part of Cherington's genius has been his ability to assess where his club is and to act aggressively. He's like A's GM Billy Beane in that way. During the first half of last season, he saw two problems with his club. One, it wasn't good enough to go back to the playoffs. Two, there was pitching in the system, but very little offense.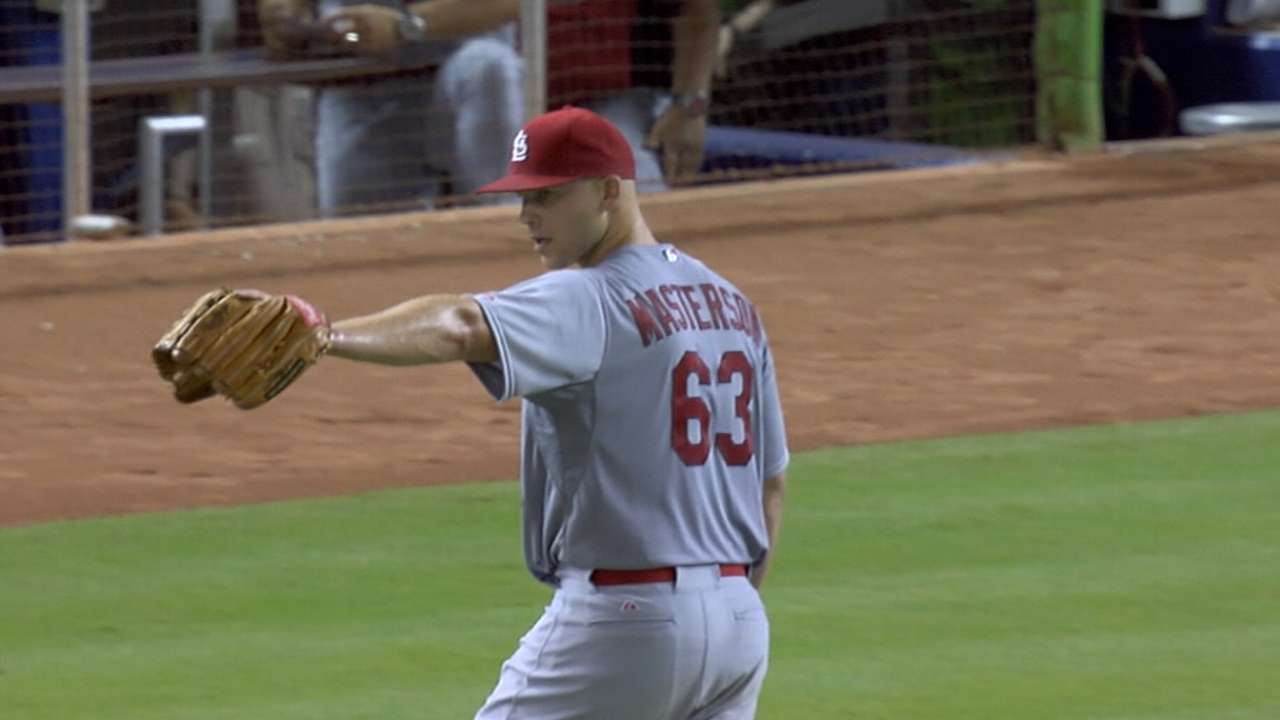 In a span of a few weeks, Cherington acquired Yoenis Cespedes, Rusney Castillo and Allen Craig. In this offseason, he added more offense with the twin signings of Pablo Sandoval to play third and Hanley Ramirez to man left.
Cherington sent Cespedes to Detroit in the Porcello deal, but he still has a logjam of outfielders. At the moment, Ramirez is penciled in to play left, Castillo center. Shane Victorino, Mookie Betts, Brock Holt, Daniel Nava and Craig may compete for playing time in right.
Here's the point: If David Ortiz and Dustin Pedroia can still perform at a high level, if Masterson and Buchholz are healthy and if some of the young pitchers -- Henry Owens, Anthony Ranaudo, Brandon Workman, etc. -- pitch their way onto the big league roster, Boston is good enough to win the AL East.
Many things have to fall into place for a team to get to the postseason, and that's why it's such an uncertain science. When the Red Sox won the World Series in 2013, Cherington went 7-for-7 in his offseason free-agent signings.
Ortiz was at his Hall of Fame best in the postseason that autumn, but Boston got significant contributions from Xander Bogaerts, Workman, Craig Breslow and others.
This is the norm at a time when there's very little difference in the talent level among the top two dozen or so clubs. Perhaps that's why the offseason has been so intense. More teams than ever before sense an opportunity.
The Red Sox have created theirs with Sandoval, Ramirez and those three starters. Could they do more? Sure. Do they need to? Absolutely not.
Richard Justice is a columnist for MLB.com. Read his blog, Justice4U. This story was not subject to the approval of Major League Baseball or its clubs.