No ace? Recent history says no problem for Sox
Strong bullpen, potent lineup, capable rotation has proven formula for success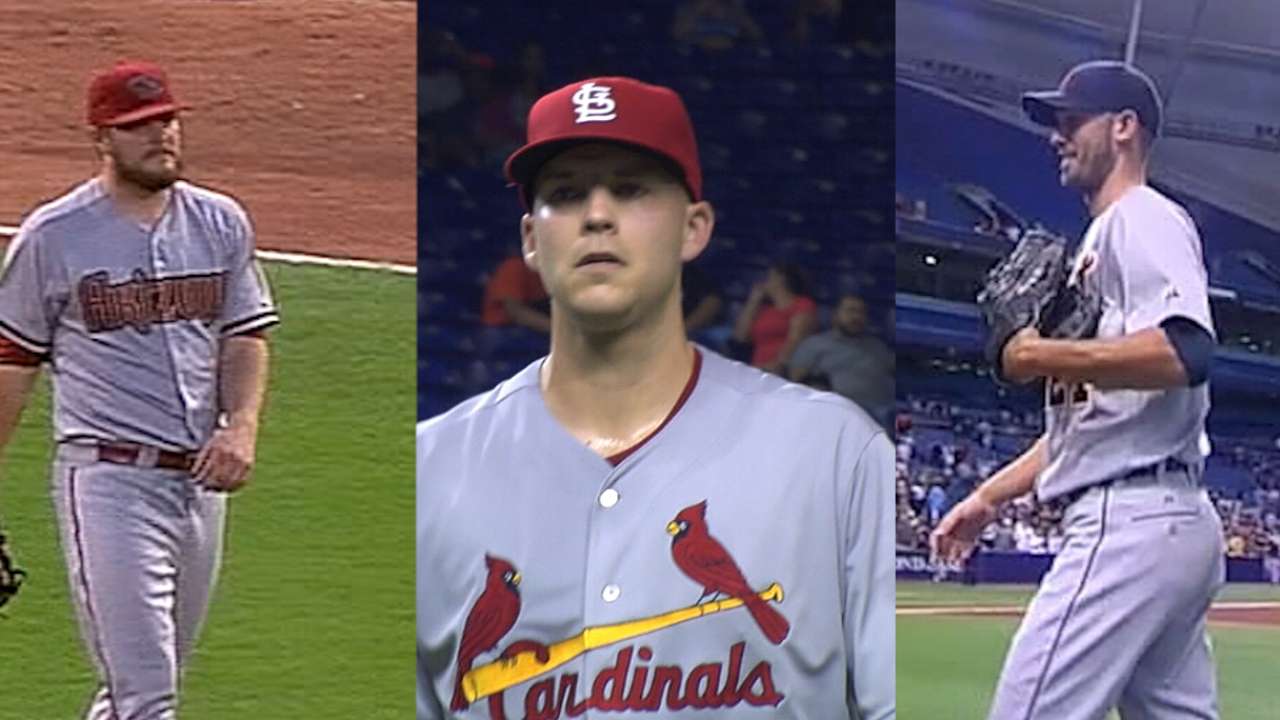 BOSTON -- Once Jon Lester made his decision that there would be no return engagement in Boston, there was an unsettling feeling for Red Sox fans who have just about always had an "ace" to cheer on in recent decades.
However, if you look at some of the top contenders of the last couple of seasons, some were able to survive and thrive with a rotation of competitive starters, rather than one dominant force. Those teams typically have a lights-out bullpen and an offense capable of putting runs on the board.
The dynamic of winning without a stud at the top of the rotation would be different for the Red Sox.
Before Lester emerged, Josh Beckett nearly won a Cy Young Award, and he did lead the Red Sox to a World Series championship in 2007. Who could forget what Curt Schilling did -- bloody sock and all -- in '04? And before Schilling came to town, Pedro Martinez was not only the best pitcher in Boston, but probably the world. And there was only a one-year bridge for Sox fans between the 13 years of "Rocket" Roger Clemens (1984-96) and the arrival of Martinez.
Opening Day is still four months away, and general manager Ben Cherington could still find himself that ace. Rumors persist that the Sox could make a run at Phillies lefty Cole Hamels. James Shields could be signed as a free agent. And there's always a possibility of adding a front-line pitcher by the non-waiver Trade Deadline on July 31.
Either way, the Red Sox will go to camp feeling good about what they have.
Just look at the two teams who played in the 2014 American League Championship Series.
The Orioles, who overpowered the Red Sox and the rest of the AL East last summer, had Chris Tillman (13-6, 3.34 ERA), Wei-Yin Chen (16-6, 3.54 ERA) and Bud Norris (15-8, 3.65 ERA).
Then there were the Royals, an eventual World Series participant led in the rotation by Shields (14-8, 3.21 ERA), Jeremy Guthrie (13-11, 4.13 ERA), Jason Vargas (11-10, 3.71 ERA) and Yordano Ventura (14-10, 3.20 ERA).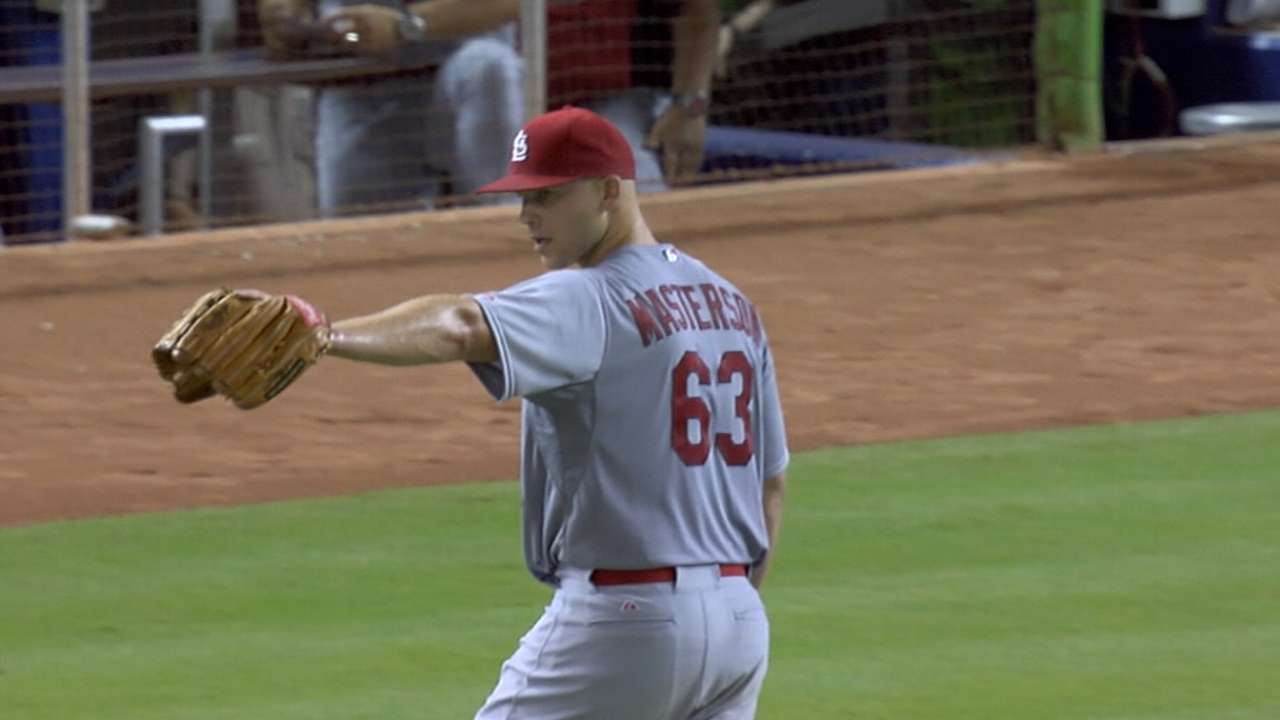 "Once Opening Day is gone, the whole No. 1 starter thing kind of is overrated," said Cherington. "Whoever takes the ball that night, it's their responsibility to help us win. You're going to pitch every five days; the order doesn't really mean as much once you get past Opening Day. We feel like we've put together a rotation now that can help us win every game. We'll figure out the order in Spring Training."
The order manager John Farrell will pick from might not include Lester, but it does have Clay Buchholz, Rick Porcello, Joe Kelly, Wade Miley and Justin Masterson. Buchholz has been dominant at times, though never an ace for a full season. Porcello is trending upward and coming off his best season. Kelly, Miley and Masterson can all be nice pieces to a rotation when they are healthy and on their game.
An ace isn't always anointed. Sometimes they pitch their way into that spot. Look at Corey Kluber. Is there anyone out there who picked the Indians righty to win the AL Cy Young Award before the 2014 season started?
"Every guy that evolved into a No. 1-type starting pitcher, they had opportunity, they had support around them and they performed their way into those roles," said Farrell.
The Red Sox have five starting pitchers under the age of 30, and some prospects (Henry Owens, Eduardo Rodriguez, Matt Barnes, et al) who could be knocking on the door soon.
"When you look at guys all under 30 years of age, they should be 'in their prime,' and when you start to look at starting pitchers that excel deep into the season and into the postseason, they're guys that are in their 20s," said Farrell. "That's not to take anything away from veteran pitchers. Look at John Lackey in 2013 --- he was one of our best pitchers deep into October. But in general, those guys are mid-to-late-20s and are still logging a high number of innings."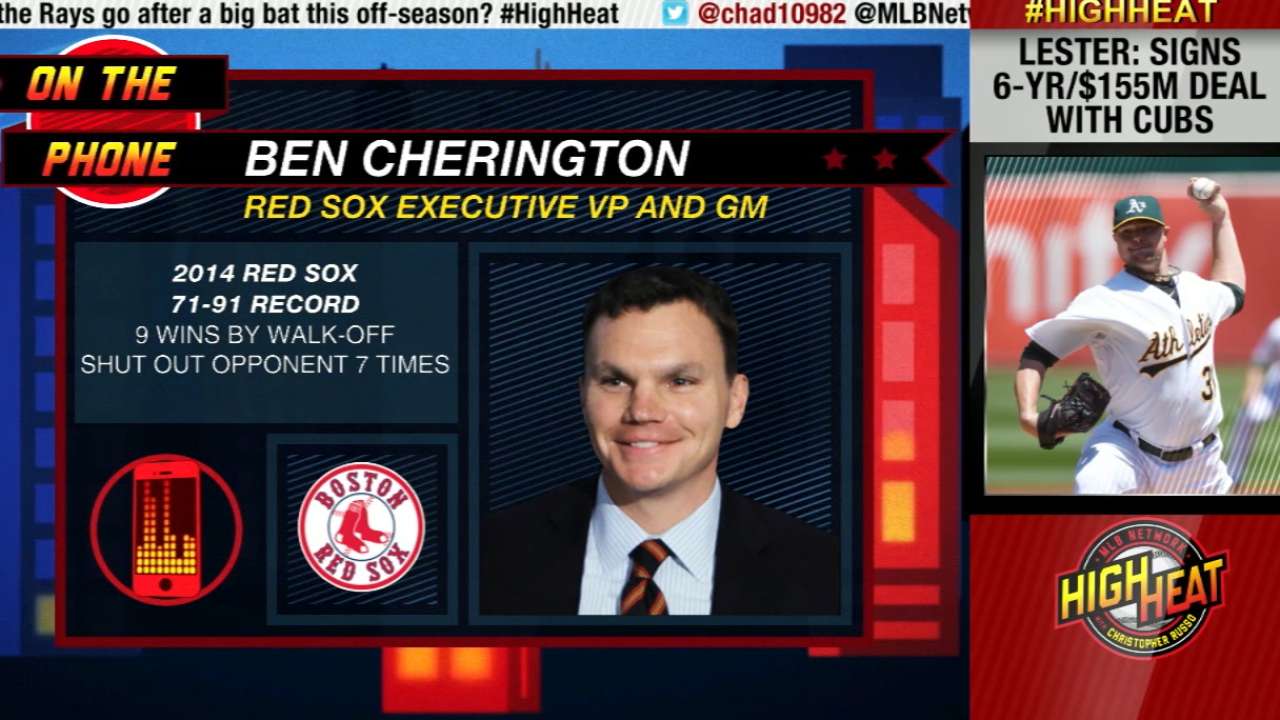 The Pirates, who won 88 games in 2014 and 94 in '13, made playoff runs two straight years without a dominant force at the top of the rotation.
Though Lester was the definition of an ace in the 2013 postseason, his regular-season numbers that year were solid (15-8, 3.75 ERA), but not spectacular.
That same season, the A's didn't find their true ace until Sonny Gray emerged into one by October.
In 2013, the Indians advanced to the AL Wild Card Game with a rotation led by Masterson (14-10, 3.45 ERA) and supporting roles filled by Ubaldo Jimenez (13-9), Scott Kazmir (10-9) and an emerging pitcher named Kluber who went 11-5.
"The ace category is always more of a fan/media type of thing," said Masterson. "If you come together within a staff, there's always someone who's leading that staff. If they want to call that the ace, they can call it whatever they want. Usually there's a leader within that."
Masterson could envision a similar dynamic unfolding with the 2015 Red Sox.
"Whether it's me, Clay, Joe, Rick or whoever is facing the top pitcher of whatever team we're facing, it doesn't matter," said Masterson. "We're all going to give the best effort and we're going to give something good. I think that [ace factor] is slightly overrated, because in the end, what you get is as you become a playoff contender, whoever the hot hand is, that's the person that's going to be out there. I think that's how you want to have it, and that's how you want to be."
Ian Browne is a reporter for MLB.com. Read his blog, Brownie Points, and follow him on Twitter @IanMBrowne. This story was not subject to the approval of Major League Baseball or its clubs.