Hospital visit, toy drive highlight Rangers' day of giving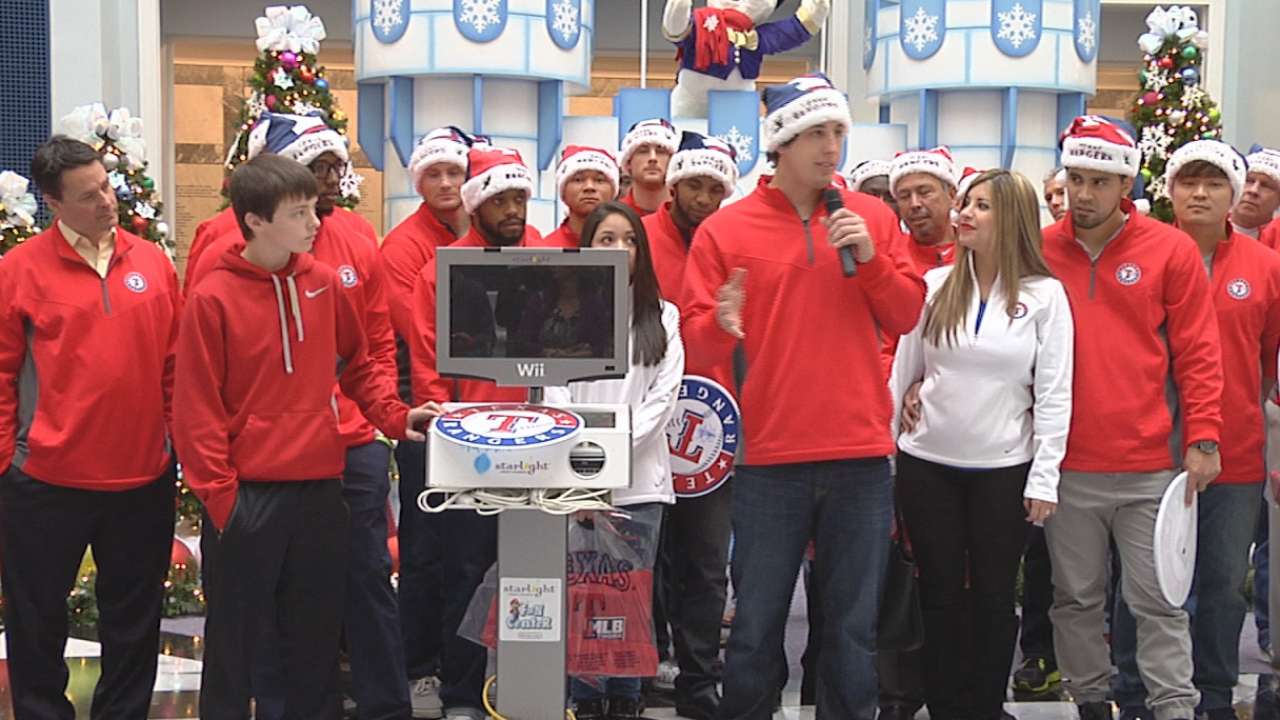 FORT WORTH, Texas -- The Rangers were out in force again Tuesday, giving back to the community by making a visit to Cook Children's Medical Center and hosting a toy drive at Globe Life Park.
From left-hander Derek Holland donating a Starlight Fun Center to Cook Children's to new manager Jeff Banister and several current and former Rangers signing autographs for fans who participated in Tuesday's toy drive, it was a giving kind of day during this holiday season in Texas.
"It tells [kids] someone else is thinking about them and that we care," reliever Tanner Scheppers said. "It put things in perspective. You feel grateful for what you do have. Just to see stuff like that, it's great to give back."
The Rangers will make their annual trip to Children's Medical Center Dallas on Wednesday. They visited Scottish Rite Hospital, also in Dallas, last week.
It's always a time of mixed feelings for the players, who know how much it means to the children who are in the hospital at Christmastime, but also knowing some of them are going through a really tough time.
"Seeing the children this morning, it's hard to see when you have kids yourself," pitcher Matt Harrison said. "Just to see them, even if it's for just five minutes, to see them with a smile on their face and knowing what they're going through day in and day out is a good thing for us and them."
Scheppers, the honorary spokesman for the Rangers' participation in the 2014 Cowboy Santas Toy Drive, along with his wife, Jessica, is carrying on a family tradition that started back home in Southern California.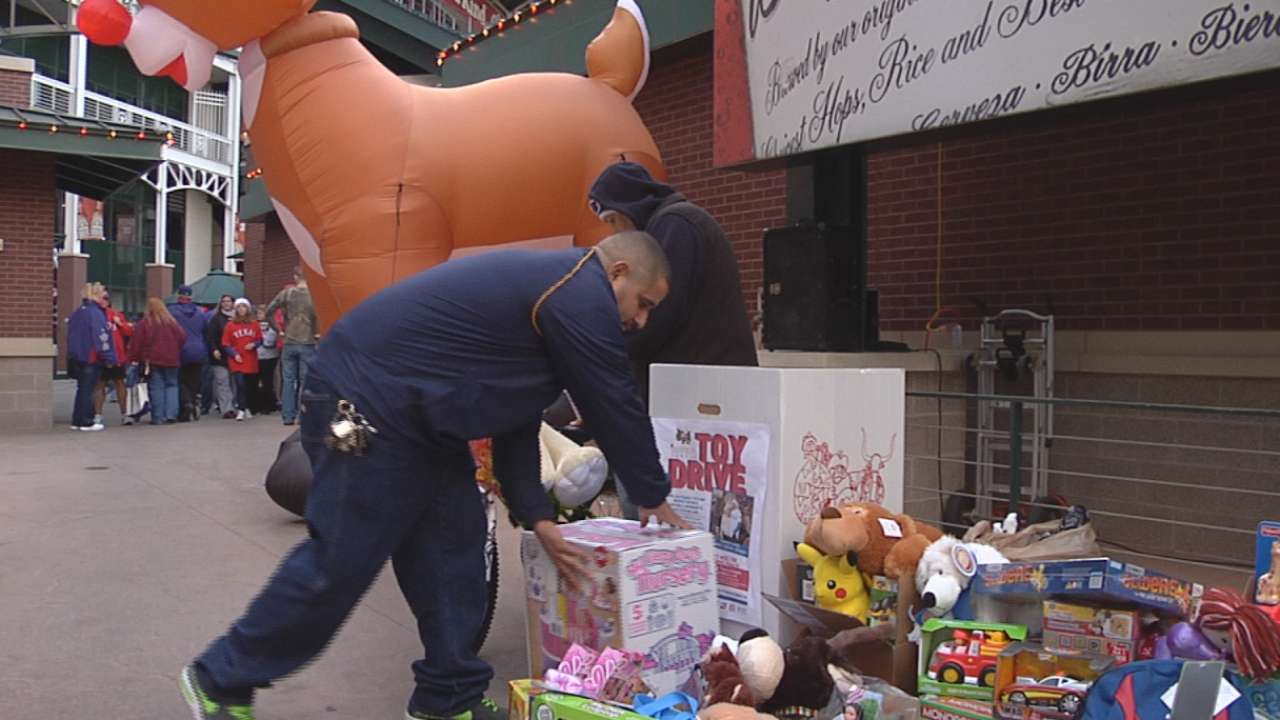 "Any time you can put a smile on a kid's face, especially when someone is going through a hard time, I think it's what it's all about," Scheppers said. "The Texas Rangers Foundation does a great job of putting things together and reaching out to the community. I'm just happy to be a part of it."
The Texas Rangers Baseball Foundation and Globe Life and Accident Insurance Company presented a $5,000 grant to the baseball program at Fort Worth O.D. Wyatt High School during the visit to Cook Children's. The grant will help in the purchase of uniforms and equipment for the baseball program.
Todd Wills is a contributor to MLB.com. This story was not subject to the approval of Major League Baseball or its clubs.