Mets host NYC kids for annual holiday party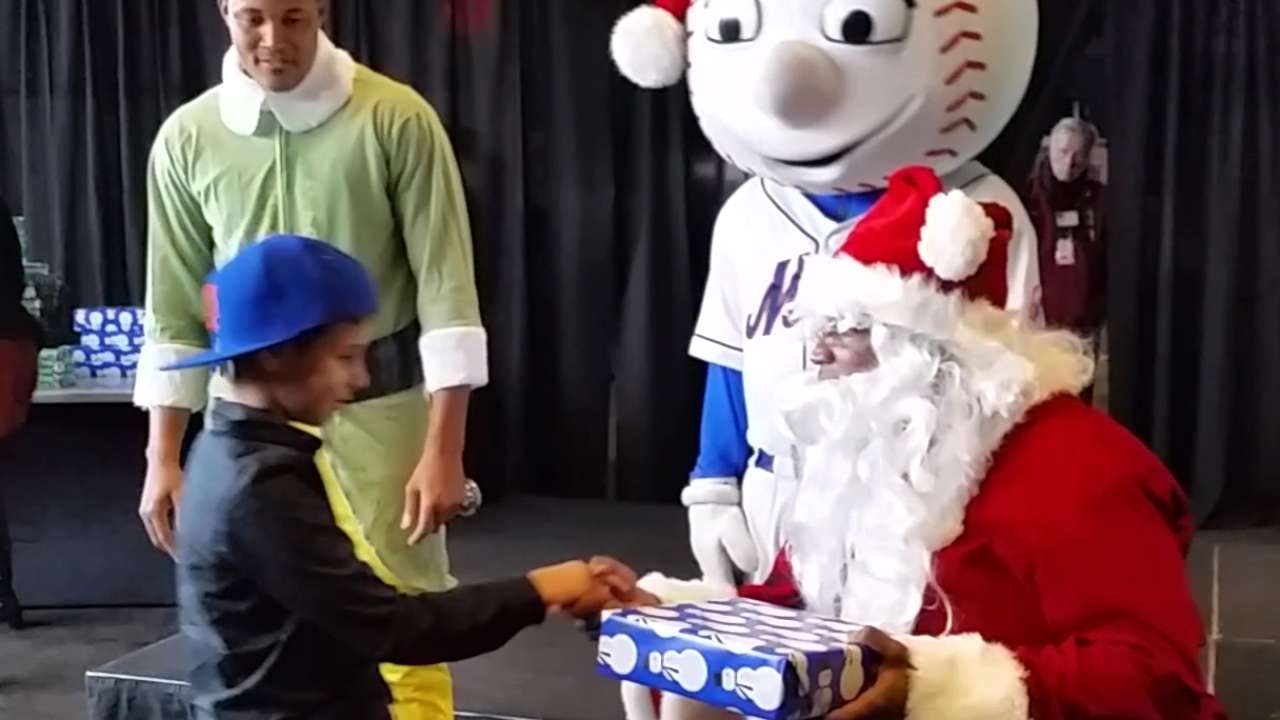 NEW YORK -- The holiday season was in full swing at Citi Field on Tuesday, as the Mets hosted more than 150 schoolchildren for their annual Kids Holiday Party.
In addition to appearances by general manager Sandy Alderson and team mascot Mr. Met, relievers Jenrry Mejia and Jeurys Familia dressed up as Santa Claus and an elf, respectively, and handed out gifts to all the children in attendance.
"It was great being able to hand out the presents and see the smiles on all the kids' faces," Familia said. "It definitely made me feel good, and it makes you happy doing something like this."
Tuesday's event hosted children from six schools in the New York City area -- PS 19, PS 57, PS 89, PS 140, PS 143 and PS 330. Prior to Mejia and Familia handing out individual gifts to every child, each school put on a performance singing various Christmas carols.
Following the holiday performances, each child then had the chance to meet Mejia and Familia -- better known on Tuesday as Santa and his elf -- while receiving his or her wrapped present.
"Some kids don't always get the chance to celebrate the holiday, so it's good if we can help them enjoy it," said Mejia, happily playing the part in his red Santa coat. "It's a lot of fun to dress up and come to something like this and see how happy all the kids were today."
The holiday party also featured Mets trivia games and prizes for the children, as well as lunch served in Citi Field's Acela Club.
"It's always good to give back to the community any way we can, especially this time of year," Alderson said. "All these kids out here are clearly in the holiday spirit today, and knowing we're able to be a part of that, that's what this organization is all about."
Paul Casella is a reporter for MLB.com. This story was not subject to the approval of Major League Baseball or its clubs.