MLB.com Columnist
Jonathan Mayo
Why the sudden upheaval among scouting directors?
Eight teams make changes at the important front-office position this offseason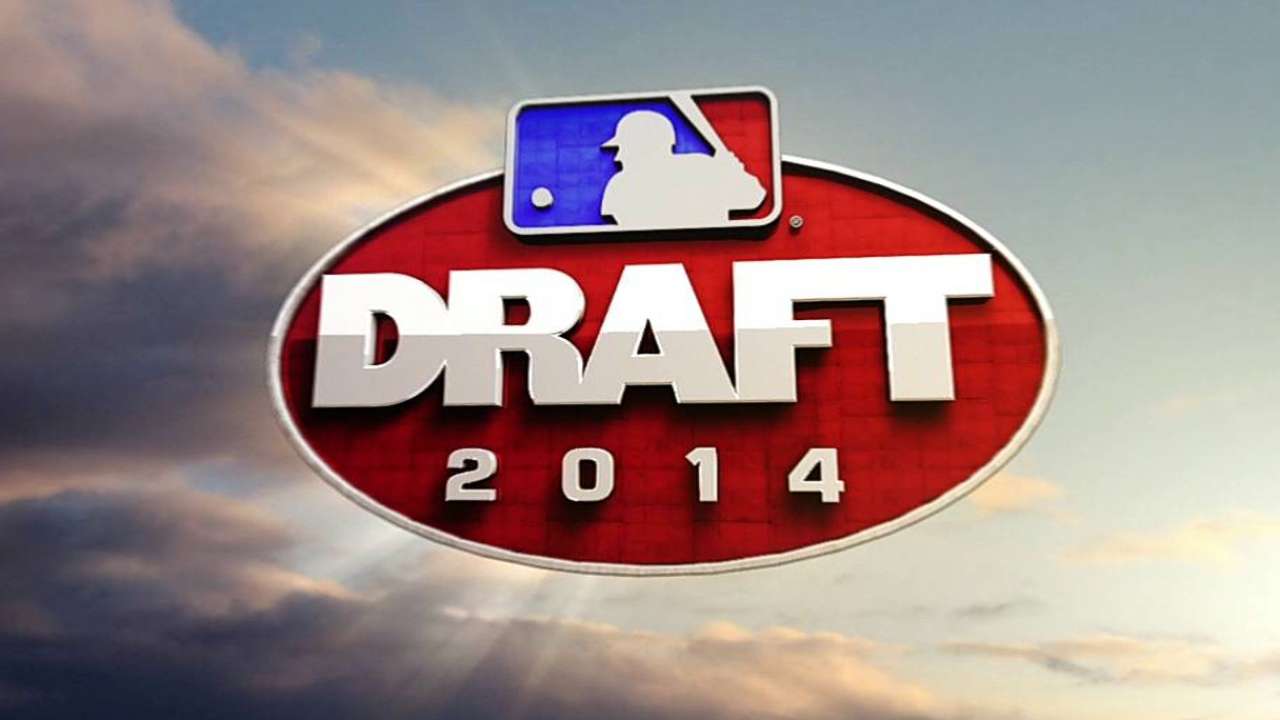 Working as a scouting director inherently brings a certain amount of job instability. Baseball is a results-based industry, after all, and if an organization feels a scout isn't identifying and helping to bring in enough talent, it might go in a different direction.
Or perhaps a scouting director was hired by a certain general manager. Fast forward a few years and ownership wants to make a change at the GM position. In all likelihood, that means a new scouting director is coming.
Uncertainty is simply a part of the game. But this offseason made the scouting director's chair a true hotseat. There were eight new scouting directors named, making drummer for Spinal Tap a slightly less volatile career choice.
"If you go back and look at it over the past five years or so, there hasn't been a whole lot of change," said Brian Bridges, who started this offseason of change when he was named scouting director of the Atlanta Braves on Oct. 6. "Then, all of a sudden, it's one department of baseball that the heads just started moving around. I didn't expect it to be that much. Eight? That's a lot."
SCOUTING DIRECTOR CHANGES
Team
Scouting Director
Hired From
Braves
Brian Bridges
Internal
Brewers
Ray Montgomery
D-backs
Cardinals
Chris Correa
Internal
Dodgers
Billy Gasparino
Padres
Padres
Mark Conner
Internal
Phillies
Johnny Almaraz
Braves
D-backs
Deric Ladnier
Nationals
Red Sox
Mike Rikard
Internal
Bridges is one of four who were promoted from within. He got his chance after the organization relieved Tony DiMacio of his responsibilities. Mike Rikard received his new title in Boston when Amiel Sawdaye was promoted. When Billy Gasparino left San Diego to take the Dodgers' scouting director gig, Mark Conner was bumped up. A similar situation occurred in St. Louis, with Chris Correa earning a promotion after Dan Kantrovitz left for Oakland.
In the non-internal hire column, Johnny Almaraz was hired to replace Marti Wolever in Philadelphia, Gasparino moved up the coast from San Diego to Los Angeles, Ray Montgomery moved from Arizona to Milwaukee, while Deric Ladnier was hired to take over from Montgomery.
"Moving up from being an area guy, getting a chance to cross-check, then they value your opinion enough to get that opportunity to get this job, it's that sense of loyalty in the organization," Bridges said. "You know the staff, you know the guys you're working for.
"It's a lot of responsibility, but you want to take everything you've learned from a great organization and give it back."
Montgomery wasn't promoted from within, but he is going to a very familiar situation, albeit under unfortunate circumstances. Montgomery cut his teeth as a scout with the Milwaukee Brewers before moving to Arizona in 2010 for his first scouting director gig. When friend and mentor Bruce Seid suddenly died in September, it left a hole in the Brewers' front office. Montgomery didn't leave the D-backs because of job dissatisfaction, but rather because he felt he belonged back in Milwaukee.
"It's bittersweet because I left a lot of quality people in Arizona and they treated me well," Montgomery explained. "But I know everyone in Milwaukee, from [GM] Doug Melvin on down to 85 percent of the scouting staff. That's really what was intriguing about it. There are very few opportunities to get that type of promotion, but this wasn't a bad situation. It was an unfortunate situation. That was a big piece to it."
Montgomery's departure created a vacancy in Arizona, and the D-backs were the last of the eight teams to officially make a new hire. Rather than promoting from within, they went with someone with a track record, though Ladnier hadn't been a scouting director since the Royals let him go in 2008.
A special assistant to GM Mike Rizzo in Washington for the past six years, Ladnier has received deserved credit for helping build the Kansas City team that made it to the World Series this year. Like Montgomery, he knew he was leaving a pretty solid situation, but he couldn't turn down the chance to get back in the game.
"When you get a chance to do it and then you see your product, like we did this year, from the efforts of your scouts, the people you had working for you, and then you see that town get so excited about it, you realize that it's from the players that you drafted, the vision that you had," said Ladnier, who also pointed to the people in Arizona's front office as a key selling point. "Then you get out of it and then you realize how much you miss it. The challenges of picking No. 1, the competitive nature of myself, it's kind of like a dream come true to get that opportunity. When it presented itself again, I thought, 'God, I would love to be able to do that again.'
"I was talking to Mike Rizzo the other day about the irony that I worked for him and Arizona was one of the teams that he built that won a World Series. I've got some big shoes to fill."
How long any of these new directors will be able to fill those shoes remains to be seen. They obviously hope that the 2014 offseason was an aberration, something that had no real rhyme or reason behind it, though they know that change is something they'll always have to be prepared for.
"We are held to pretty high expectations," Montgomery said. "Player development and scouting are held to high standards now. The timeframes are finite and short-lived. The expectation being what it is, there can be casualties from that, though it's not always the case of it being a negative changing of the guard.
"It is odd that all that happened in one offseason. The teams that have continuity, they often have success at the Major League level. I think everyone is shooting for that. It's just hard to get there."
Jonathan Mayo is a reporter for MLB.com and writes a blog, B3. Follow @JonathanMayoB3 on Twitter. This story was not subject to the approval of Major League Baseball or its clubs.