McCarthy's addition ends Wilson's Dodgers tenure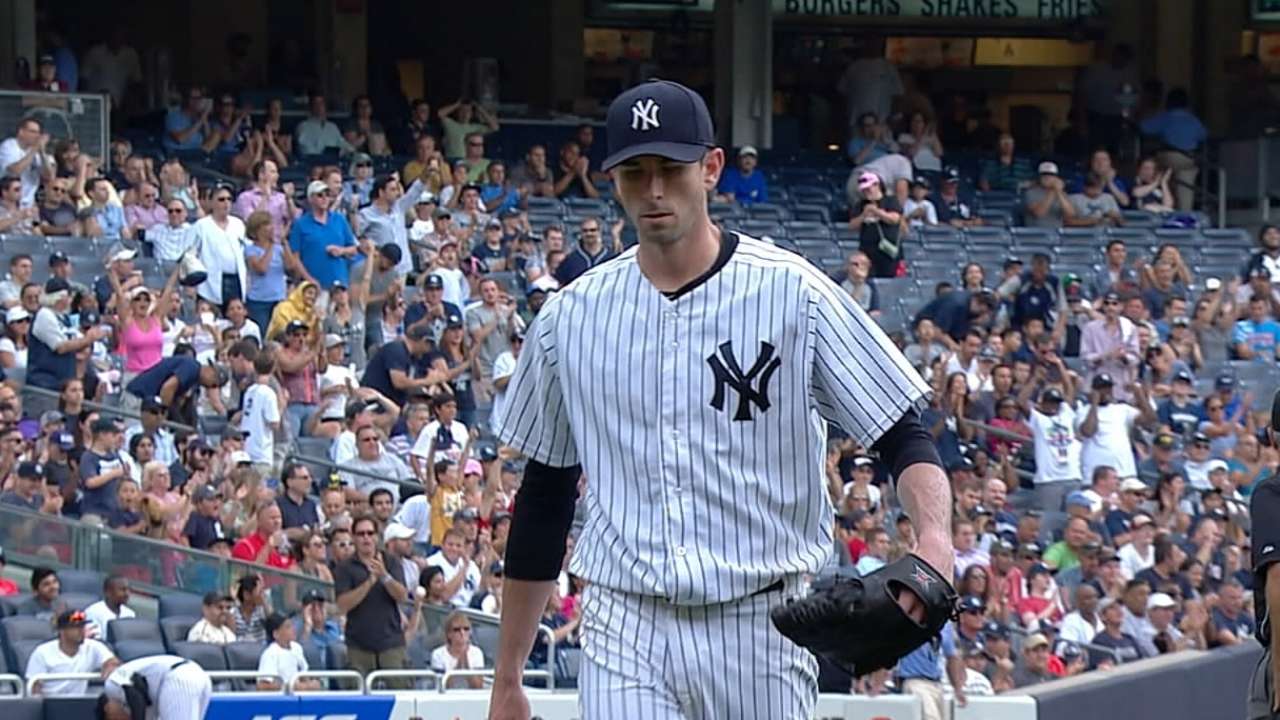 LOS ANGELES -- The anticipated confirmation of free-agent starting pitcher Brandon McCarthy's signing on Tuesday was accompanied by the surprise announcement that veteran reliever Brian Wilson was designated for assignment by the Dodgers to clear room on the 40-man roster.
General manager Farhan Zaidi said both moves make the Dodgers better in 2015. He said McCarthy has "turned the corner" from his injury-prone early career because of a weight-lifting program and that the recent bullpen additions of Joel Peralta, Juan Nicasio and Chris Hatcher convinced management that Wilson no longer was "one of the best seven reliever options."
Unless the 32-year-old Wilson is traded or claimed by another club within 10 days, he will be a free agent and the Dodgers will be on the hook for his $10 million salary. If he then signs elsewhere, the Dodgers would be responsible for everything except the prorated minimum salary of $507,500.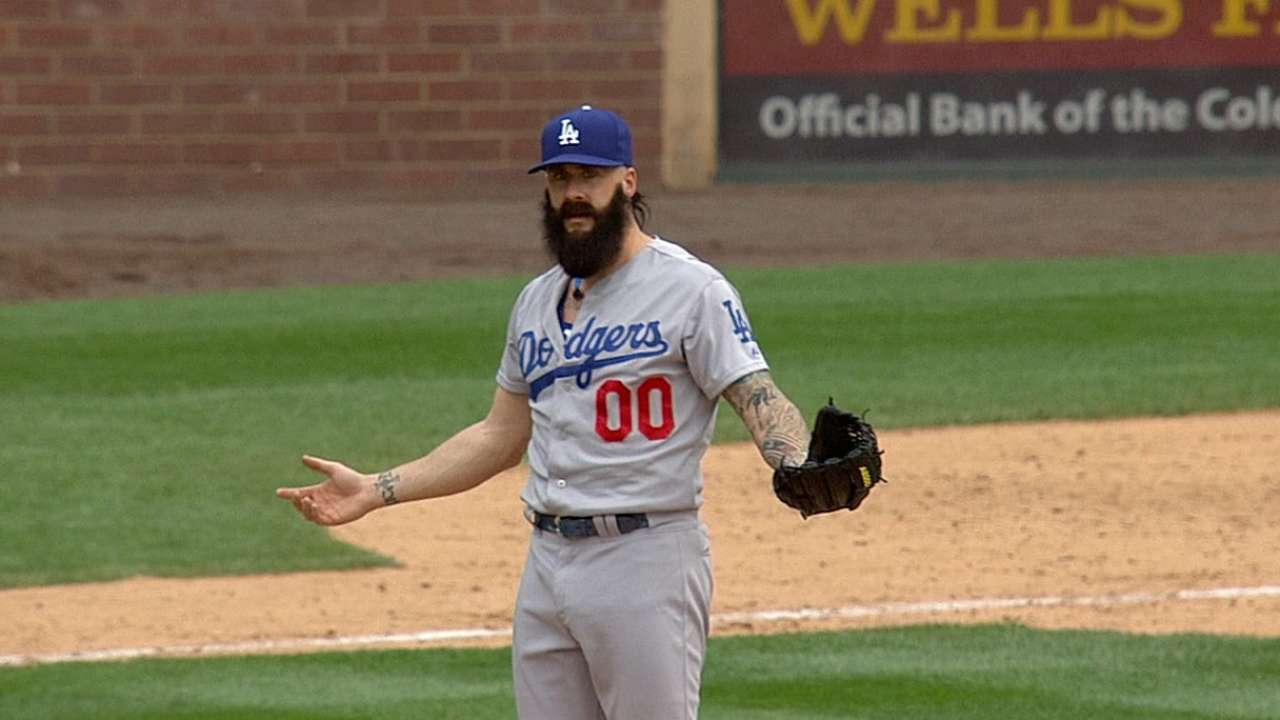 McCarthy received a four-year, $48 million deal to be Dan Haren's replacement as the fourth starter behind Clayton Kershaw, Zack Greinke and Hyun-Jin Ryu, with the Dodgers having agreed to, but not announced, a one-year deal with Brett Anderson to be the fifth starter, pending a physical exam.
McCarthy, 31, is three years younger than Haren with 1,243 fewer Major League innings pitched. In 2014, McCarthy went a combined 10-15 with a 4.05 ERA while splitting time between the D-backs and the Yankees.
McCarthy went 7-5 with a 2.89 ERA for New York after a July trade, the improvement credited with returning the cutter to his pitch repertoire after Yankees officials convinced him to do so through the use of analytics, which McCarthy embraces.
But McCarthy said a lifting program to fortify his upper body gave him added endurance so he's "as confident as I can possibly be" that he won't break down as he did in earlier years.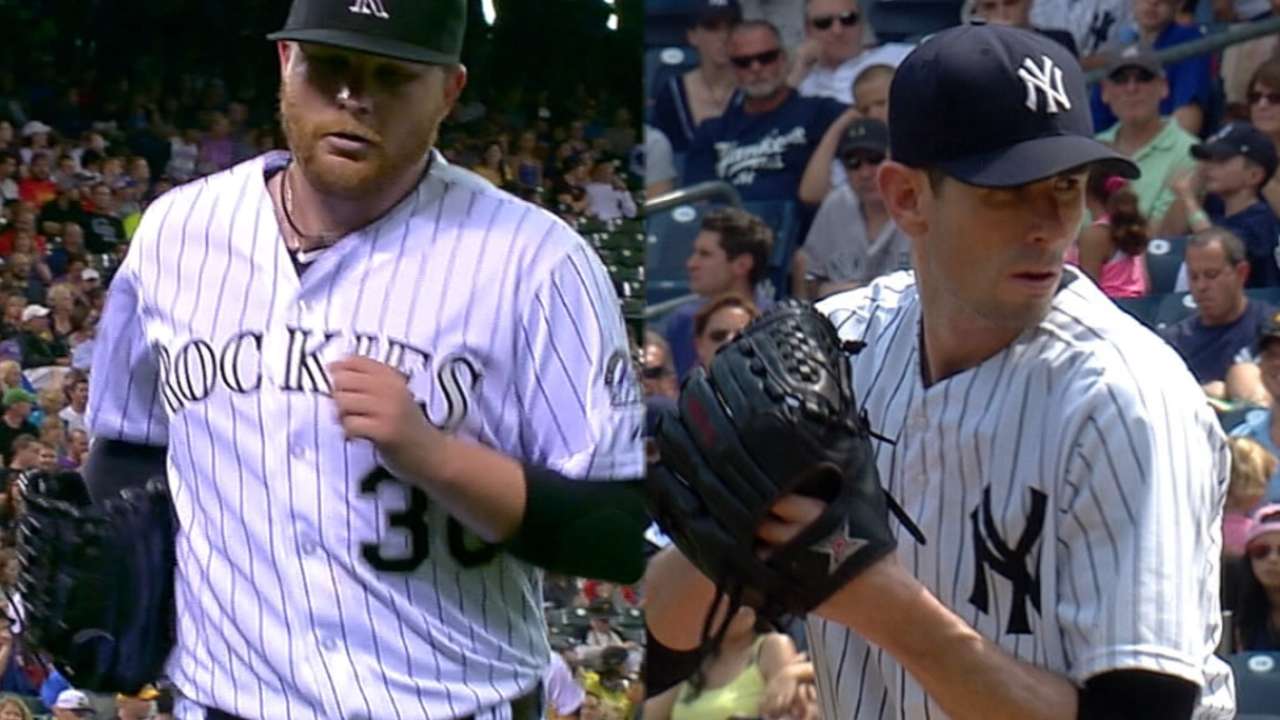 Growing up 10 miles from Dodger Stadium in Pasadena, McCarthy said he was a big Orel Hershiser fan, and from his half-season in New York he embraces the demands of winning in a big market.
McCarthy said the fourth year on the contract was "a very big thing" because he wants to "make a name for myself, leave an identity with the team. To me, I thought I should get it. I feel, overall, the injuries have held me back from being in a higher class."
McCarthy's connection to the Dodgers' management team was his two seasons in Oakland, where Zaidi was an assistant GM, and Zaidi said his familiarity with the pitcher was a factor in the signing.
So, too, was the fact that McCarthy reached the 200-innings mark in 2014 for the first time in a nine-year career and added two mph to his fastball.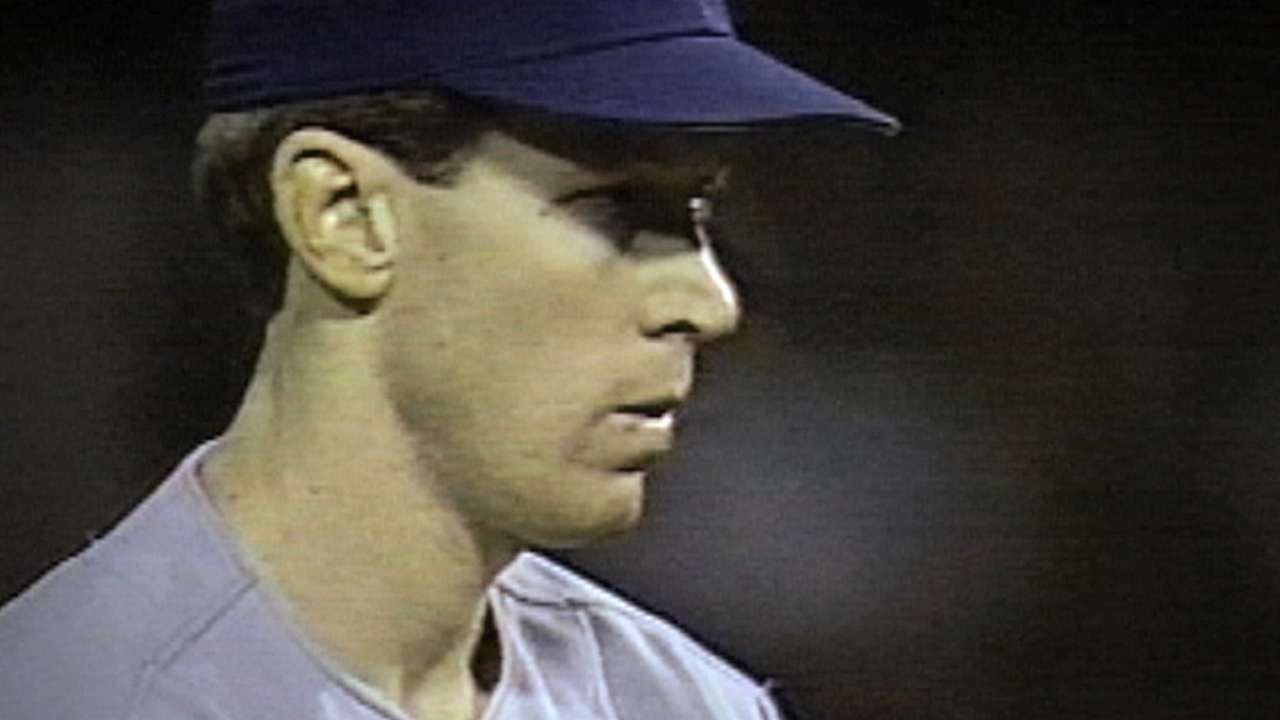 "That's pretty unheard of for a starting pitcher his age, which speaks to his ability to strengthen his shoulder and make himself more durable," said Zaidi. "We feel really good about him turning the corner and being able to carry the workload into the future."
McCarthy is remembered for taking an Erick Aybar line drive off the side of his head in 2012, resulting in life-threatening injuries and surgery, from which he has apparently fully recovered.
But McCarthy has also been on the disabled list 10 times with right shoulder blade problems dating back to 2007, including stress fractures and stress reactions, as recently as '13. He spent the entire '10 season at Triple-A.
McCarthy recovered from the Aybar line drive to sign a two-year contract with Arizona. In 2013, he had more shoulder problems and suffered a seizure related to his head injury, but he rebounded in '14 healthy enough to pitch 200 innings.
"Brandon is a guy I have a history with and I feel confident he will contribute to the team," Zaidi said. "He will carry the workload going forward. In my 10 years in Oakland, there was no starting pitcher I felt more comfortable with on the mound than Brandon. His intelligence, his attention to detail, his game-planning -- in the front office, nothing gives you more comfort than that."
Zaidi said giving a four-year contract to McCarthy was partly because management was looking for "a long-term solution" with the "real possibility" Greinke could opt out of his deal "if he has another year like last year," partly the result of a cost-benefit analysis of McCarthy and partly the result of his value as established by the free-agent market.
Zaidi said the move on Wilson was not made for any medical concern, but more about performance, after Wilson failed to nail down the setup role in 2014 while his ERA soared to 4.66 and his fastball rarely hit 90 mph.
Wilson joined the Dodgers for the final two months of the 2013 season after recovering from a second Tommy John surgery and was lights out through the postseason, receiving a contract that paid $10 million in 2014 with a player option worth $10 million for '15 that he exercised after the '14 season.
Zaidi, however, said new management wouldn't be "tied down by financial obligations." He paused when asked if management's desire to instill a fresh clubhouse culture came into play with the decision on Wilson, who straddles the line between flamboyant and bizarre.
"Every move we make is about making the best team, and at this point we didn't feel he was one of the best seven reliever options," Zaidi said. "That's our first and foremost consideration."
In addition to Wilson, the Dodgers will be paying at least a portion of the 2015 salaries for former Dodgers Matt Kemp, Haren and Dee Gordon.
Ken Gurnick is a reporter for MLB.com. This story was not subject to the approval of Major League Baseball or its clubs.