Hot Stove likely to remain on simmer until new year
Mets still have unfinished business, but GM Alderson anticipates quiet holiday period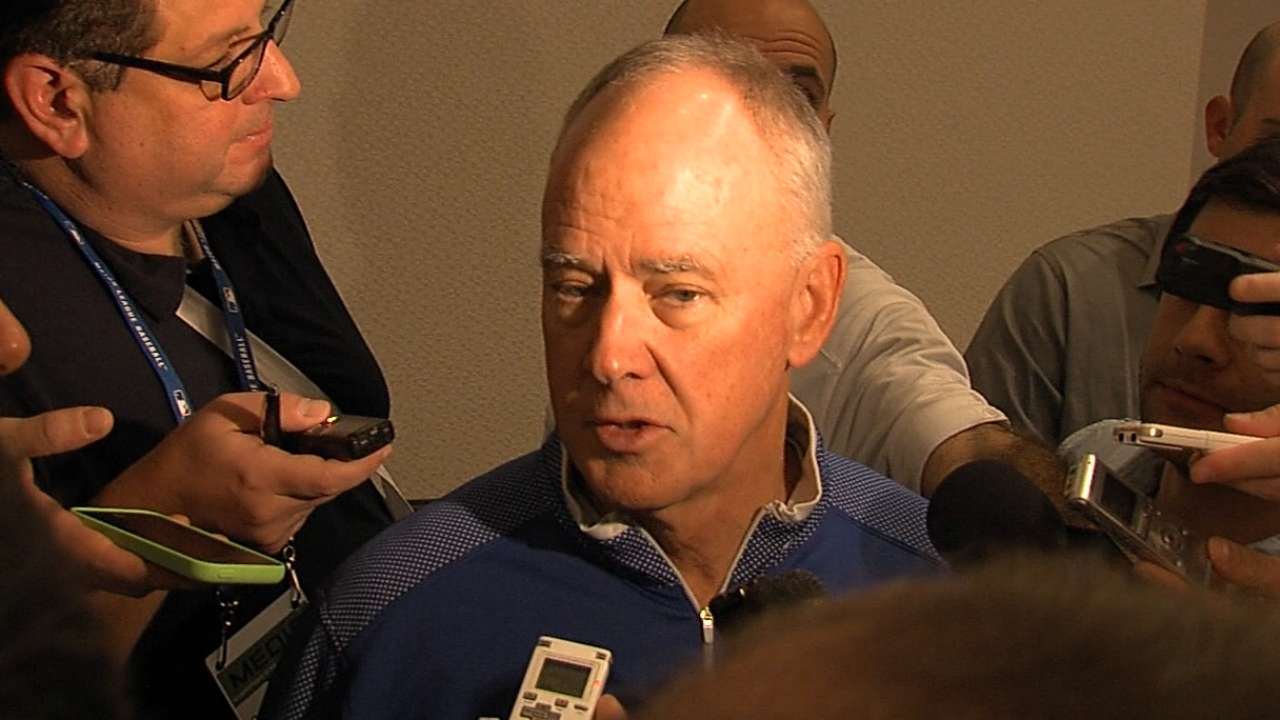 NEW YORK -- Though it remains likely that the Mets will try to deal a starting pitcher at some point this offseason, general manager Sandy Alderson doesn't anticipate any potential trade taking place until at least January.
In fact, Alderson expects things to remain relatively quiet, in general, for the final two weeks of the calendar year before heating back up in 2015.
"Between the Winter Meetings and the holidays, not a lot happens," said Alderson, who made an appearance Tuesday at the Mets' annual Kids Holiday Party at Citi Field. "So I'd say activity will pick up significantly in January, across the board. That's probably the likely time frame for us, as well."
As far as what's still left on his to-do list, Alderson acknowledged that the Mets will continue to listen to offers for their starting pitchers. While Dillon Gee remains the most likely trade candidate, Alderson said the club could consider moving other starters -- likely Jon Niese or Bartolo Colon -- if the right offer comes along.
"We've had some conversations, but not specifically about pitching, per se," Alderson said. "Just some general conversations, but not many since the Winter Meetings."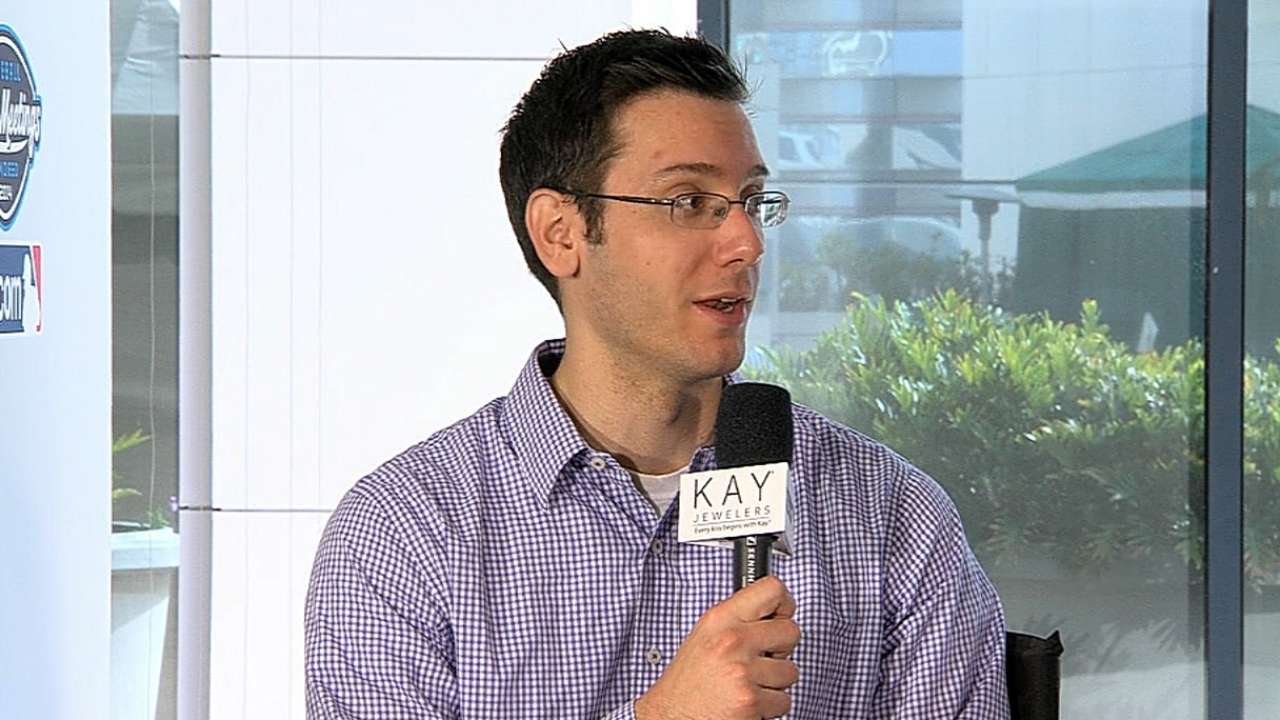 As for the Mets' other potential areas of need, Alderson said the team is "unlikely" to bid on South Korean shortstop Jung-Ho Kang, who was officially posted by his club on Monday.
"It's about the transition from the Korean League to Major League Baseball," Alderson said. "It's also about questions surrounding the player's ability to stay at shortstop, or possibly having to move elsewhere. Those are really the two major issues for us. I'm not saying we won't make a bid, but I'd say right now that it's less likely."
Alderson followed that up by reaffirming the likelihood that Wilmer Flores will enter next season as the Mets' starter at short. Though another shortstop came off the board Monday with the Astros signing free agent Jed Lowrie, Alderson said it had little impact on his stance regarding Flores.
"I don't think the Lowrie signing increases the probability [of Flores starting], because we weren't really in on Lowrie," Alderson said. "So to that extent, the probability remains about the same, and that is that I think it's very high."
The last piece currently on Alderson's radar is finding another left-hander for the bullpen, alongside southpaw Josh Edgin. Current in-house candidates include Rule 5 Draft selection Sean Gilmartin, as well as Scott Rice and Minor Leaguers Darin Gorski, Dario Alvarez and Jack Leathersich.
As far as looking elsewhere for another lefty, Alderson said any further additions would likely come in the form of Minor League deals. The six spots seemingly accounted for so far in the seven-man bullpen are held by Edgin, Jenrry Mejia, Jeurys Familia, Vic Black, Carlos Torres and a fill-in for Bobby Parnell (possibly Rafael Montero), as Parnell continues to recover from Tommy John surgery.
"Right now, it's either sign a guy to a Major League deal and eliminate all the competition, or sign some Minor League deals and create some competition together with what we already have," Alderson said. "I'd rather see the competition for that second lefty spot, and if it doesn't work out, we'll go with six righties in the 'pen. We've got some quality right-handed pitchers, too, that could potentially be very effective against left-handed hitting."
Paul Casella is a reporter for MLB.com. This story was not subject to the approval of Major League Baseball or its clubs.