White Sox unveil Samardzija, Robertson, Melky
Three offseason additions introduced at U.S. Cellular Field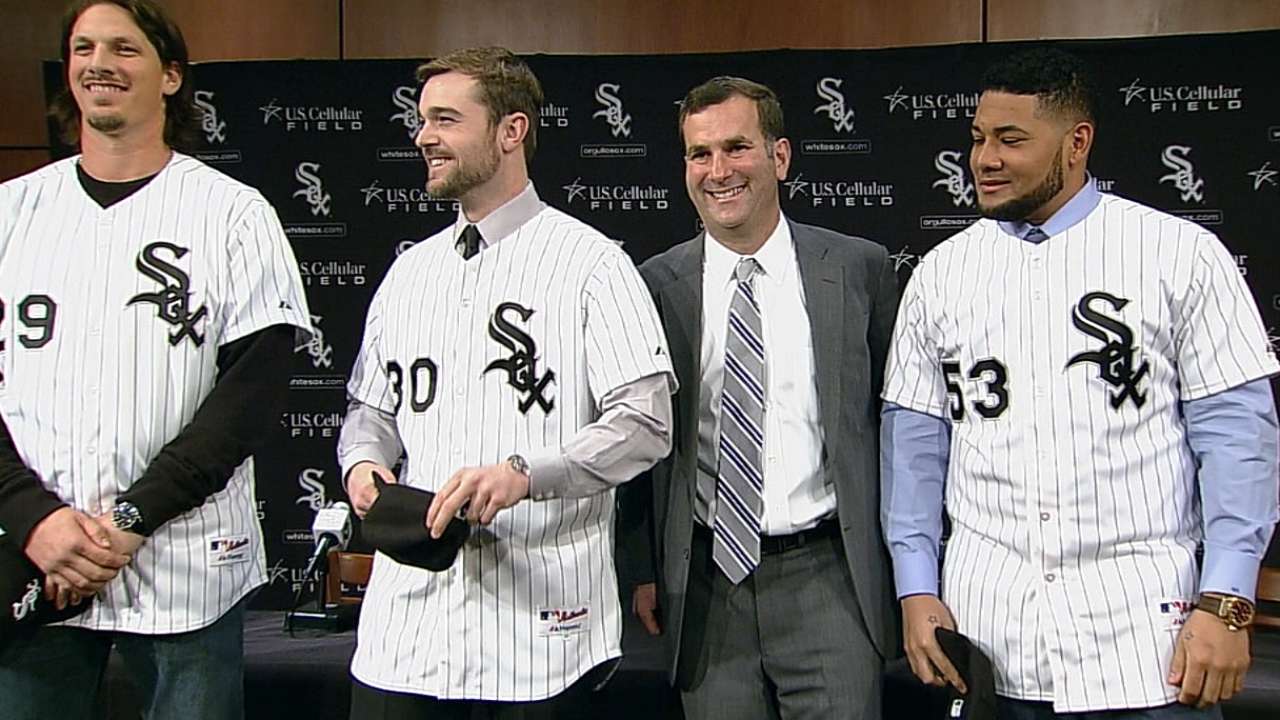 CHICAGO -- Rick Hahn looked at the large crowd assembled in the U.S. Cellular Field Conference and Learning Center and presented a perfect opening line for the Tuesday afternoon news conference introducing Jeff Samardzija, David Robertson and Melky Cabrera as the newest members of the White Sox.
"So how was your week?" said a smiling Hahn, drawing laughter from the group.
Probably not nearly as good as the past seven days for the White Sox general manager and the organization as a whole.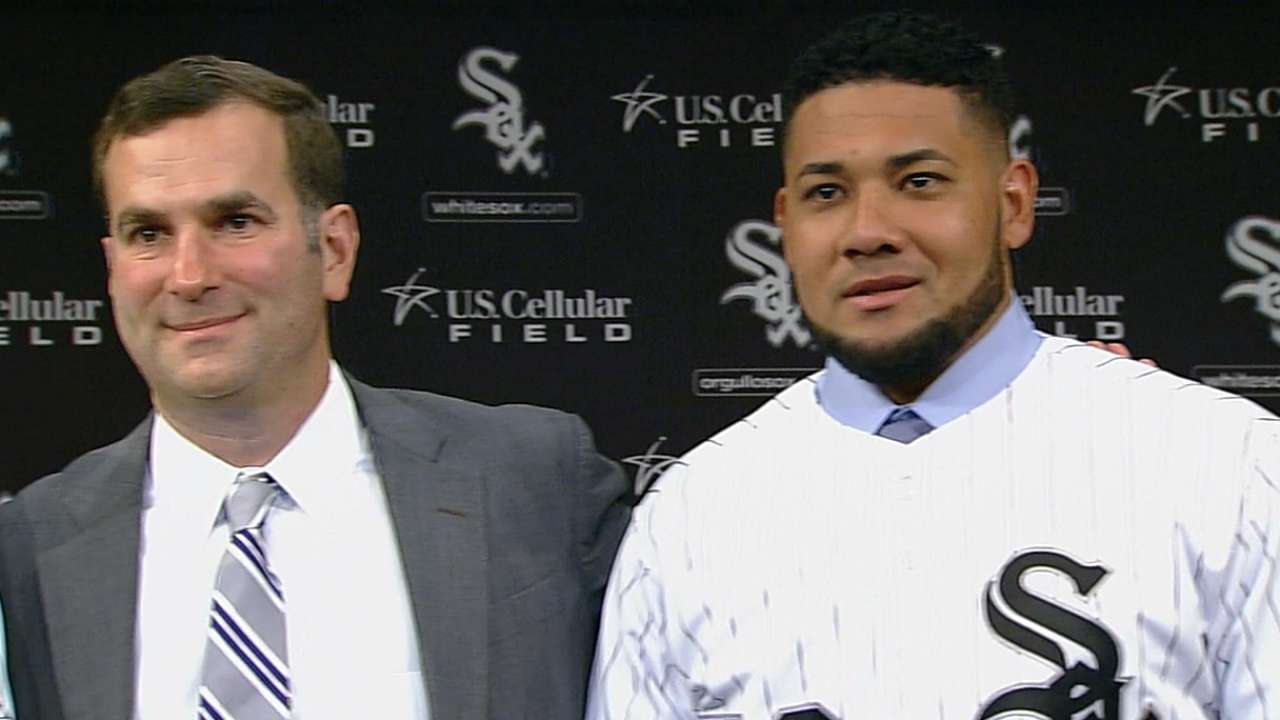 Since last Monday night, the White Sox have added a bona fide ace in Samardzija to go with the bona fide ace they already had in place in Chris Sale. They took care of any ninth-inning doubts by bringing in Robertson to close, and then came the Cabrera surprise that became official a few hours before the news conference.
"We actually snuck one by you guys for once," said Hahn.
To be honest, the Cabrera addition surprised many.
At the conclusion of last week's Winter Meetings in San Diego, both Hahn and White Sox executive vice president Ken Williams said that the team was pretty much at its spending limit for this already productive offseason. Hahn talked about one big need to address, but they also used the phrase "getting creative" in order to fill that need.
With the aggressive desire to win championships possessed by White Sox chairman Jerry Reinsdorf, getting creative apparently meant offering the switch-hitting outfielder $42 million over three years. But it wasn't quite that simple, as Hahn and Williams explained Tuesday.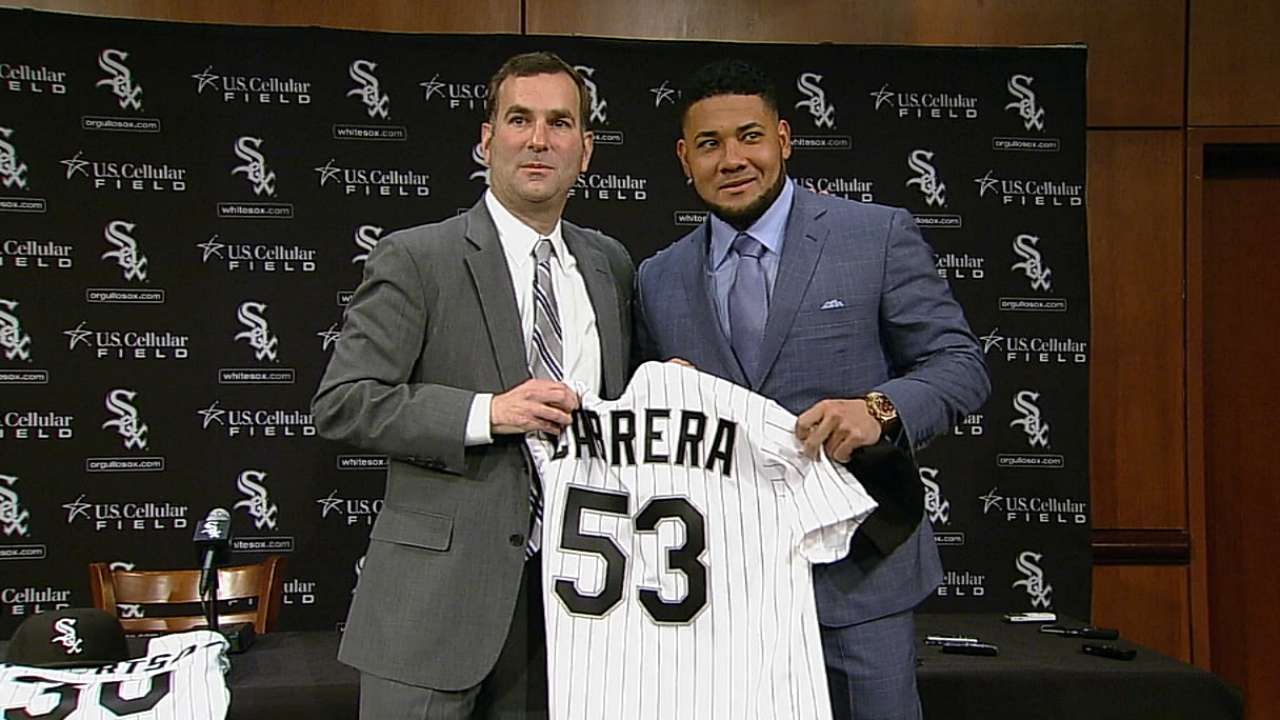 Hahn reached out to Cabrera at the first available offseason moment, soon after the World Series, and had fairly regular conversations leading up to the consummation of the deal with Peter Greenberg, Cabrera's representative. Cabrera appreciated the interest, saw a fit with the White Sox and liked some of the young core that the team had in place, but he was curious as to what acquisitions the White Sox would make to put them in a position of true contention.
Five moves later, and Cabrera had his answer.
Flash forward to Thursday, when Hahn sent Greenberg a text before flying back to Chicago, once again expressing a strong interest in Cabrera.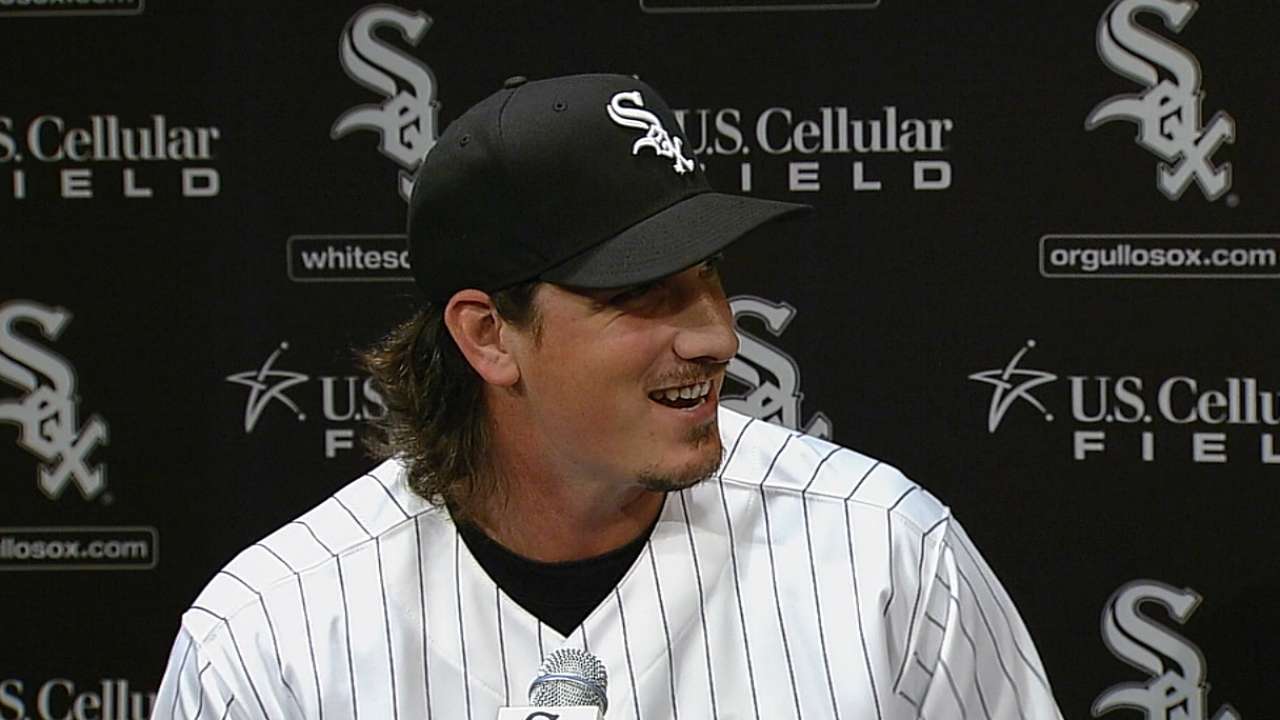 "I don't know how we would pay for this, but I hope at least that at this point Melky sees how he fits and why we want him," said Hahn, recounting the text. "And that led to a series of exchanges. Kenny and I had numerous conversations on Friday and Saturday about this, as well as with Jerry over the course of Saturday, and then Peter and I were able to get to parameters that Jerry said OK to late Saturday night, late Saturday evening."
Williams filled in the nuts and bolts leading up to the deal's parameters. He had asked Hahn on Saturday to find out what the team could get Cabrera for because the trade possibilities had dried up. With the possibility of a three-year deal, Williams gave the go-ahead to go get Cabrera with the caveat of trying to keep it under $14 million and they would make it work budget-wise.
Reinsdorf was busy during the early part of this discussion Saturday, according to Williams. But Williams laughed as he explained Tuesday that his push to get Cabrera drew a quick response from his boss.
"Jerry was in some sort of meeting and became unbusy all of a sudden and said, 'What's this, 'We'll make it work? What exactly does that mean,'" said Williams with a broad smile. "It was explained to him that we could be creative with our budget. I had a very extreme idea that no one liked.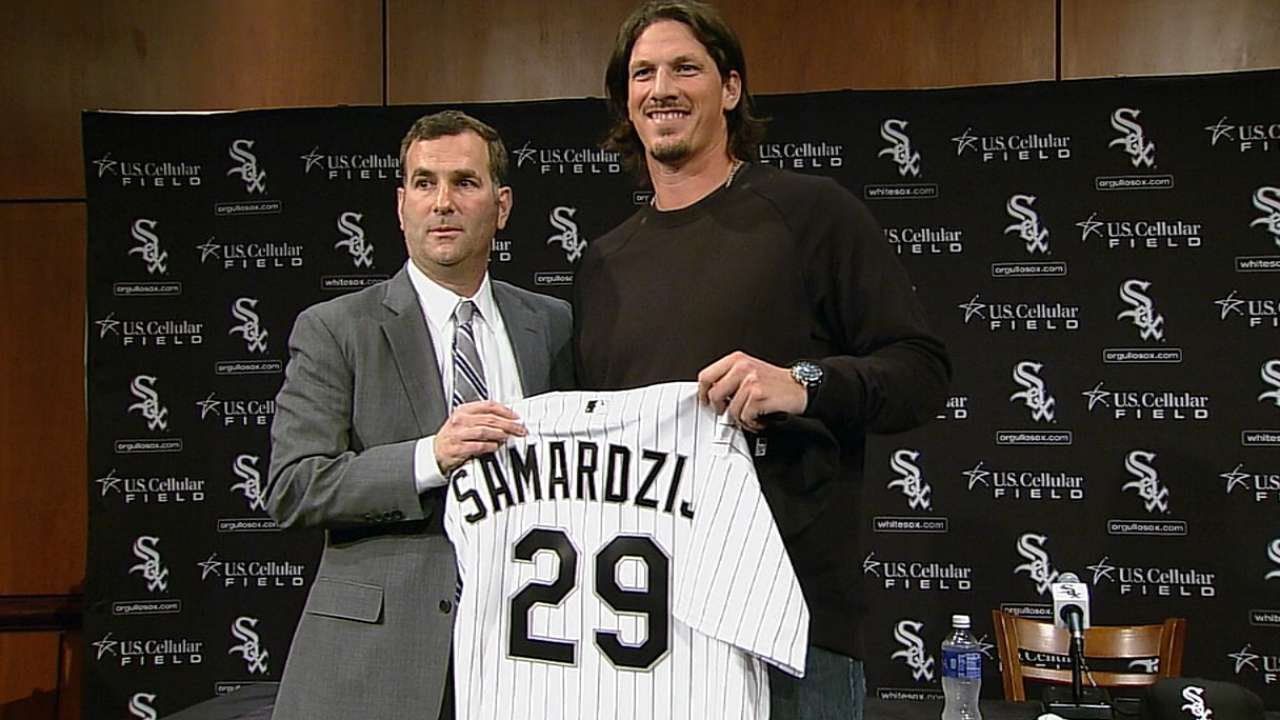 "But if it came to that and we did not get that fan interest and uptick from our fan base, we would have had to go down the line and implement my less-than-desirable strategy. We wanted the player and we felt confident we could get him in the fold and that would make us exponentially better."
When asked for that unpopular, extreme idea, Williams vowed it would never be revealed. It became a moot point with Cabrera sitting alongside Samardzija and Robertson in the organization's grandest phase to date of its two-year reshaping process.
"Quite frankly, any one of these three individuals being here by themselves or announcing their acquisition for the club would've been huge news for us," Hahn said. "It would've merited a gathering like this and a celebration like the one we're having today.
"The fact that we're able to have all three of these players here means not only a great deal to us. It also speaks volumes to them willing to be here as teammates and sharing a goal of achieving a world championship in 2015."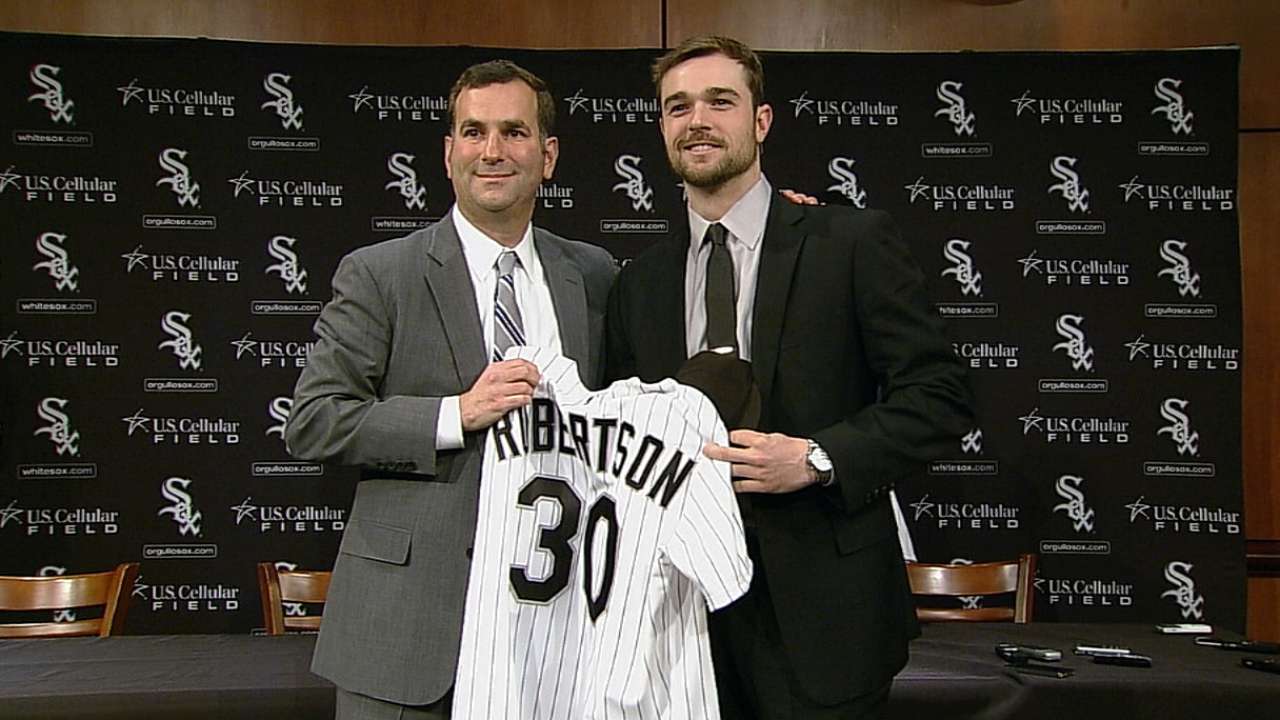 Yes, it was a phenomenal week for the White Sox, a phenomenal couple of months, to be precise. The players at Tuesday's center of attention hope this week is surpassed by an even bigger celebration at the conclusion of the 2015 World Series.
If nothing else, the White Sox have put themselves in a true position to be taken seriously in the American League Central.
"It's a lot of fun for the city and it's fun for the players," Robertson said. "I haven't been to the playoffs the last two years and I'm itching to get back there. I wouldn't be here if I didn't think this team wasn't capable of getting to the playoffs. I want to win another World Series."
"Nothing happens until you go out and you win those ballgames and you prove to the fans that all those moves were the right moves and that you are in it to win it," Samardzija said. "Time will show that, but I think right now it's an exciting time to be part of all of this, for sure."
Scott Merkin is a reporter for MLB.com. Read his blog, Merk's Works, and follow him on Twitter @scottmerkin. This story was not subject to the approval of Major League Baseball or its clubs.