MLB auction to benefit LUNGevity collects more than $175K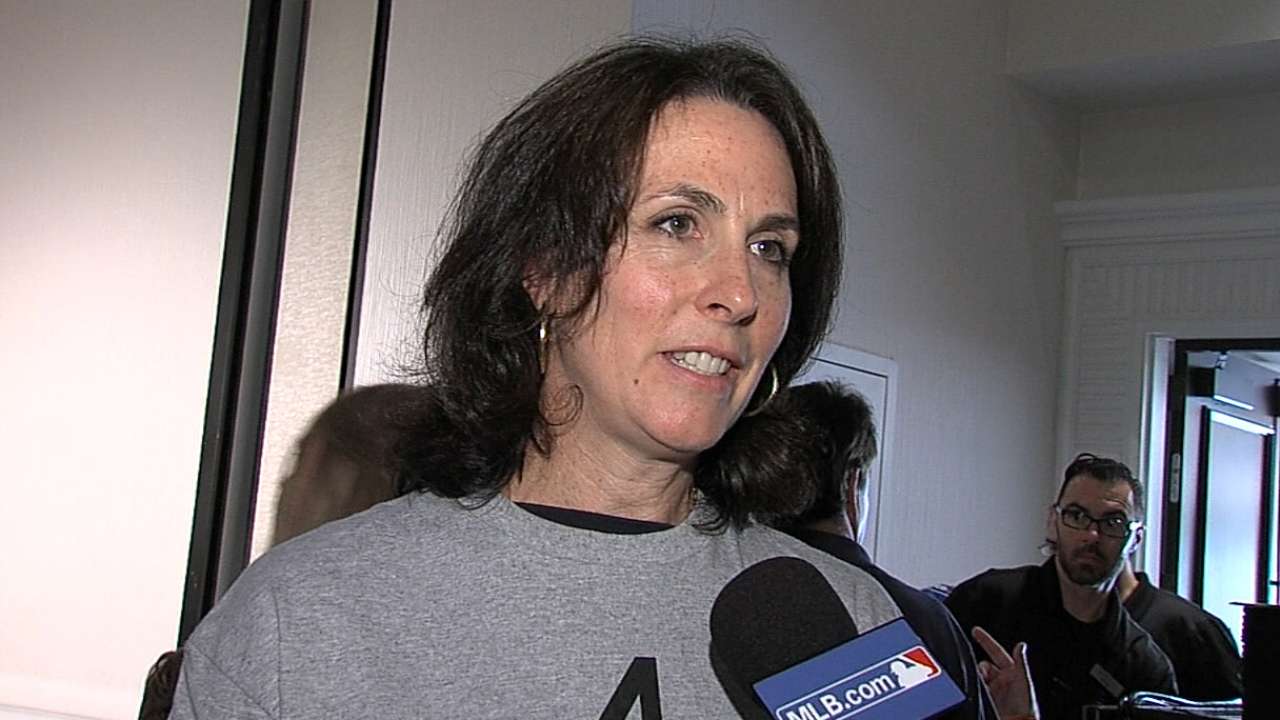 Major League Baseball raised more than $175,000 for LUNGevity, the largest national lung cancer-focused nonprofit organization, through an online auction during last week's Winter Meetings.
All 30 clubs auctioned off unique experiences and rare items, the most popular of which included a meet-and-greet with Yankees general manager Brian Cashman, along with the opportunity to watch a regular-season game from his suite. That experience went for $11,026, making it the top seller.
The other top-selling items included an all-access 2015 All-Star media experience ($10,201), a Tigers World Series fantasy batting practice ($9,025), a meet-and-greet with iconic broadcaster Vin Scully ($6,325) and bowling with Jeremy Affeldt and Javier Lopez of the Giants ($6,025).
The 2014 Winter Meetings auction, the most profitable in its three-year history, was held in memory of Monica Barlow, the Orioles' public relations director who passed away from lung cancer in February and was a supporter of LUNGevity.
The auctions have raised more than $450,000 combined for cancer research.
Jamal Collier is a reporter for MLB.com. This story was not subject to the approval of Major League Baseball or its clubs.