MLB.com Columnist
Phil Rogers
Familiarity with Epstein makes Lester, Cubs perfect fit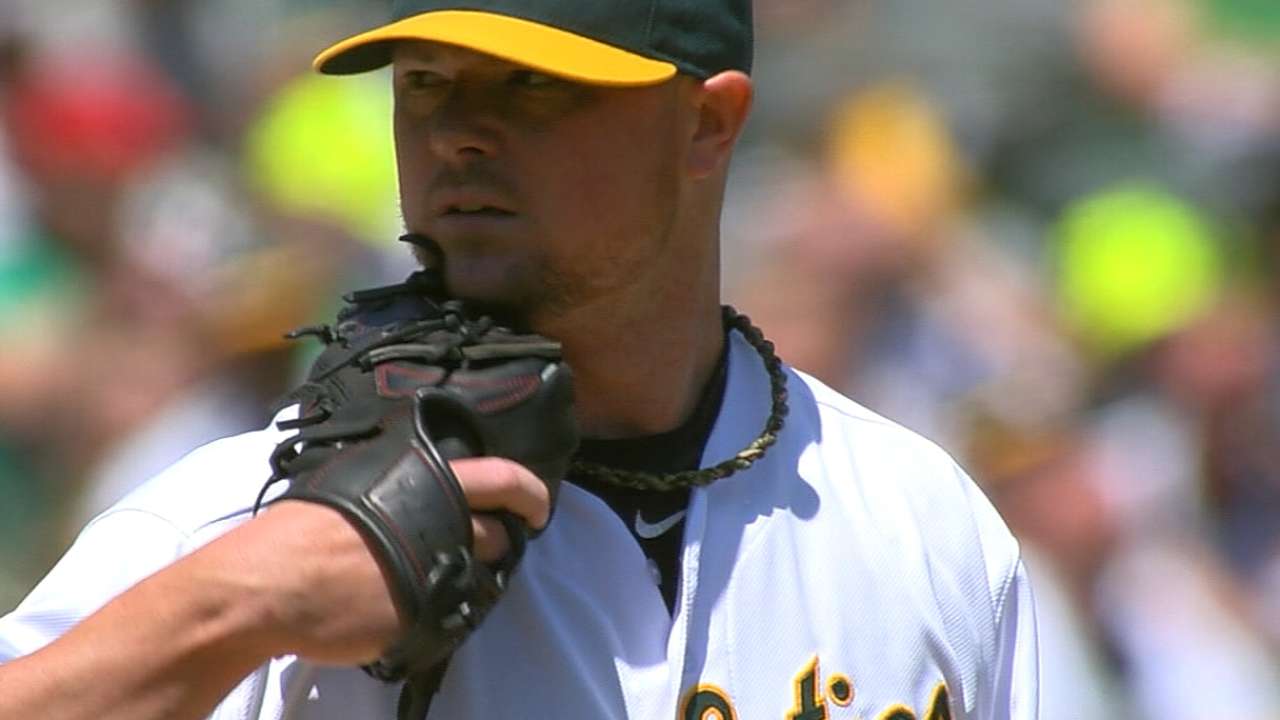 CHICAGO -- Nothing builds confidence like institutional memory. The Cubs have been missing that building block for success since the 1950s, and it's also one reason that the investment in Jon Lester makes so much sense as the next step in president of baseball operations Theo Epstein's methodical rebuild.
Lester, Epstein and the Cubs' other top baseball men, general manager Jed Hoyer and senior vice president Jason McLeod, all left Boston with two World Series rings after the first act of Lester's pitching career. They all will be celebrated forever if they can come close to duplicating that success in Lester's second act.
When the Red Sox broke the "Curse of the Bambino" in 2004, Lester was pitching for Class A Advanced Sarasota in the Florida State League. He pitched the clinching game of the '07 World Series sweep over Colorado, but he's always wondered if that was as sweet for his organization as the victory over the Cardinals three years earlier.
Or, looking ahead, as sweet as it will be to do his part and help the Cubs win their first World Series since 1908.
"There was always a sense that the '04 championship sort of loomed over everything else that came after it [in Boston],'' Epstein said on Monday, when the Cubs formally announced the $155 million deal with Lester. "It was funny. When we were presenting, talking about the baseball operations, we were drawing some parallels back and forth. I started to say [we're] somewhat similarly situated to where we were with the Red Sox when we brought in Curt Schilling.You'd be coming in to … and he kind of finished the sentence. He's aware of what '04 meant and wants that for his team and himself here going forward in Chicago.''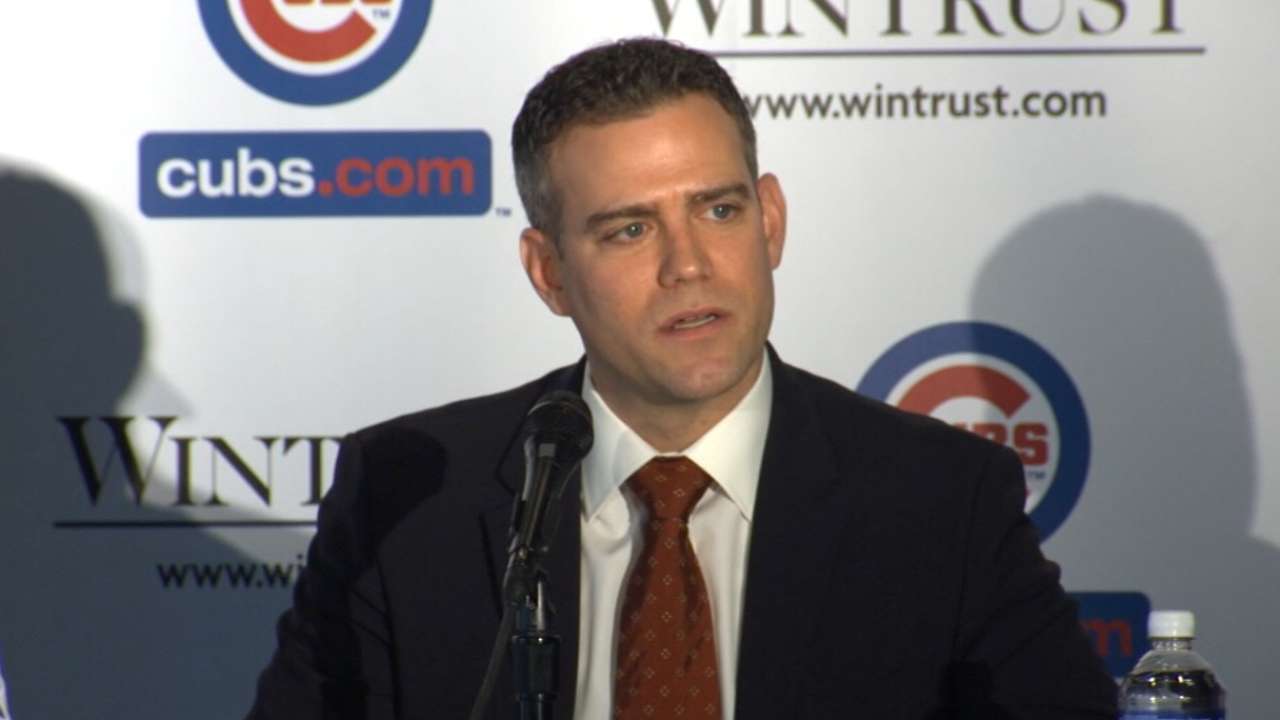 Because they had been through so much together in Boston -- including Lester's recovery from non-Hodgkins lymphoma at the start of his career -- Lester didn't believe he was being sold a bill of goods about the Cubs' ability to win, both in the short term and throughout the six-year contract.
"I believe in these guys,'' said Lester, who has a 116-67 record and a 3.58 career ERA. "I believe in what they told me. Whether that's the fact I've known them before, and I can tell when they're BS-ing me -- and if they were BS-ing me, they did a good job. As soon as we left the meeting, we had a good feeling about what they were [building] as far as the future of the organization.''
How well does Epstein know Lester?
Well enough that he can't believe he's gone 0-for-36 at the plate in his big league career.
"He was a good hitter in high school,'' Epstein said. "Left-handed, good swing. It's kind of a shocker he hasn't got his first knock yet. I think we'll catch people by surprise because the scouting report is going to be he can't hit.''
Epstein said he first got to know Lester at the Red Sox's instructional league program in 2002. He was a second-round pick in that year's Draft, selected on his record with Bellarmine High in Tacoma, Wash. He slid to the Sox in the Draft because his velocity dipped late in the high school season, scaring off some other teams, but he seemed unusually grounded for a kid.
That was evident to McLeod, the Cubs' VP of player development, when he got to know Lester a couple years later.
"My first impression was how poised he was, how under control he seemed to be for a 20-year-old,'' McLeod said. "Of course, I liked the physical stuff quite a bit, though it wasn't electric at that point. You could tell it would coming quick though.''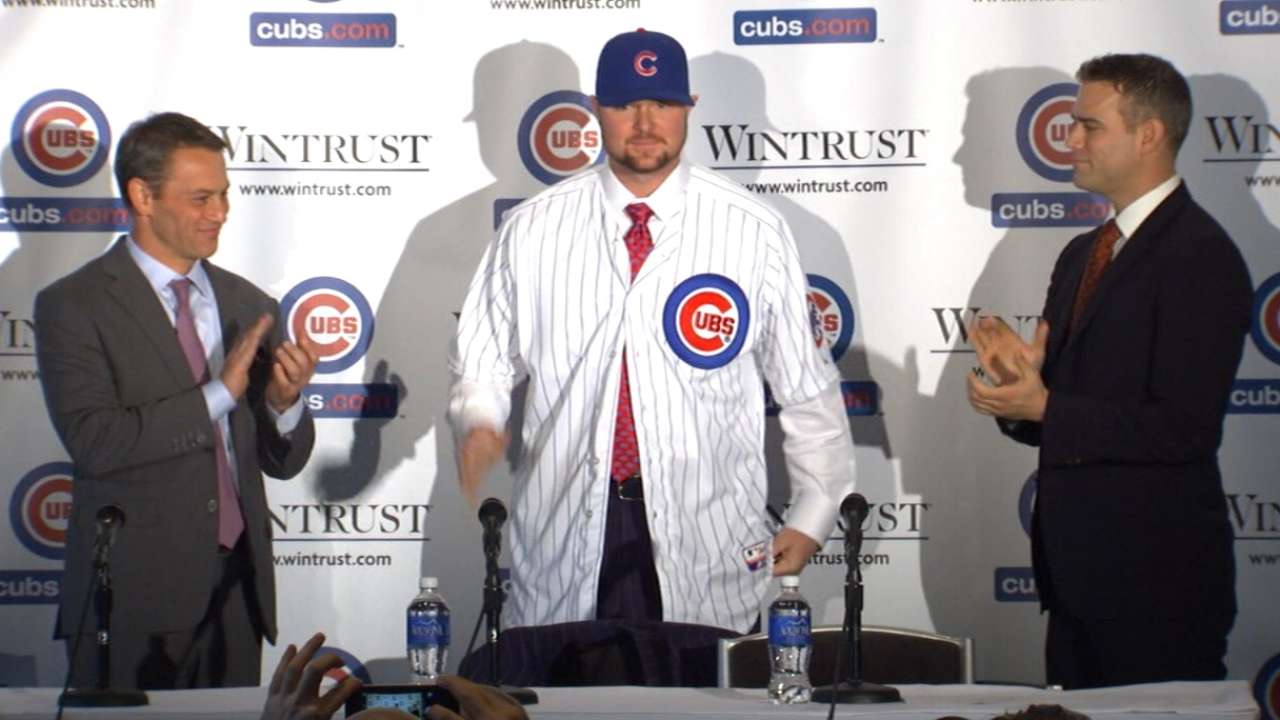 Hoyer said he knew Lester could be something special in 2005, when he was with the Double-A Portland Sea Dogs. That roster was loaded with future big leaguers, including Hanley Ramirez, Dustin Pedroia, Jonathan Papelbon and Anibal Sanchez. Lester more than fit in. He had been undersized when he was drafted, but no more.
"The combination of size, athleticism and arm action was hard to miss,'' Hoyer said.
Lester made the jump to Boston for the second half of the 2006 season, but his activity ended shockingly when he was diagnosed with cancer. He not only persevered through chemotherapy and other treatments that fall and winter, but he was cleared to pitch the next spring and would rejoin the Red Sox in July. John Farrell, then Boston's pitching coach, will still tear up talking about Lester's five strong innings at Coors Field in the World Series clincher.
McLeod still remembers Lester's direct, honest and optimistic nature in the interviews he did before leaving Boston to deal with the non-Hodgkins lymphoma.
"It was definitely one of the most impressive things I've seen,'' he said. "He's a truly special guy.''
Lester's most dominating game came in his first full season back from cancer. He struck out nine and walked only two in a 130-pitch no-hitter against the Royals at Fenway Park in 2008. Hoyer said he was just as impressive in two starts against the Angels in the American League Division Series that season.
"I remember sitting behind the plate and just marveling at how overpowering he was in both games,'' he said. "He had developed his two-seamer the previous offseason. Watching a power left-handed pitcher carve the plate up with cutters and two-seamers was a lot of fun.''
When the Red Sox went down the tubes in September 2011, essentially taking manager Terry Francona and Epstein with them, Lester admitted playing a role in the fried chicken-and-beer clubhouse scandal that embarrassed the organization. He held himself accountable and grew from that mistake, leading the pitching staff by example when the Red Sox beat the Cardinals in the 2013 World Series.
That's why Epstein feels so good about what the Cubs are getting in a deal that comes with historical risk, given that Lester will be 36 at the end of the contract.
"There won't be any surprises,'' he said. "That's the biggest thing for us.''
When Lester calls the Cubs "the right fit at the right time,'' Epstein knows exactly what he's talking about. He's seen him evolve as a pitcher and a man, and knows Lester understands exactly what he's gotten himself into by coming to Wrigley Field, not one of baseball's safer pastures.
"That 18-year-old kid wouldn't have been ready for this challenge, emotionally, everything that comes with it, being one of the lead guys out front to win a World Series for the first time in over a century,'' he said. "But the Jon Lester who sits to my right is certainly ready for that challenge.''
Phil Rogers is a columnist for MLB.com. This story was not subject to the approval of Major League Baseball or its clubs.