Hot Stove action to impact fantasy value for players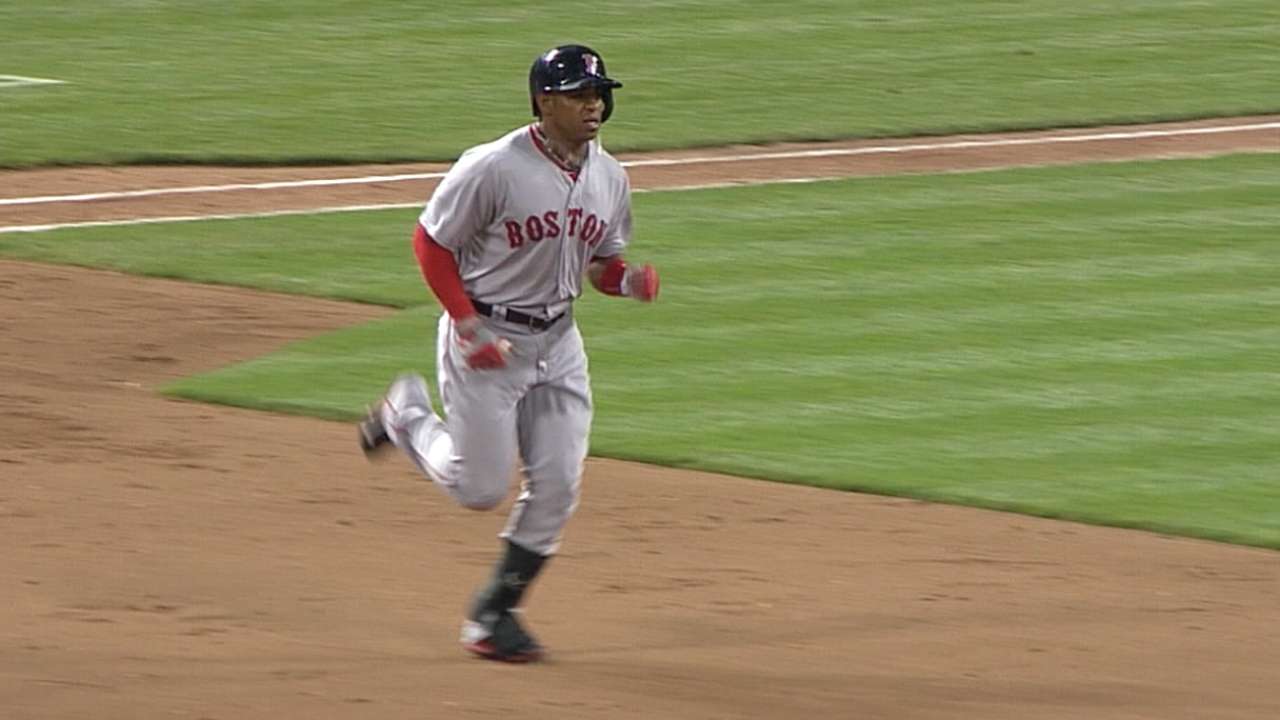 During the Winter Meetings, Major League teams were wheeling and dealing at a rate that kept even the most attentive fantasy owners on their toes. Here is a summary of the changing fantasy values from last week's whirlwind.
Value Up
Yoenis Cespedes, Tigers
Cespedes will be closely bundled with elite talent when the Tigers slot him beside Miguel Cabrera and Victor Martinez in the heart of their lineup. The 29-year-old's power numbers will be just fine at Comerica Park, and he should exceed 25 homers and 90 RBIs as he pushes toward free agency after the 2015 season. Cespedes has struggled to keep his on-base percentage over .300 in each of the past two seasons, and the relationship with high-OBP threats such as Cabrera and Martinez could be good for him.
Mookie Betts, Red Sox
The trade of Cespedes gives Betts a better chance of earning a full-time job in Spring Training. Manager John Farrell was complimentary of the youngster in a recent interview, calling him the best leadoff candidate on the roster. With 550 at-bats, Betts could be a difference-maker in shallow leagues.
Tony Cingrani, Reds
Cincinnati traded away two members of their rotation, which makes it much more likely that Cingrani will be part of the starting five in April. The lefty could be an afterthought in 2015 mixed-league drafts because of his 4.55 ERA and 1.53 WHIP last season. But Cingrani can fan a batter per inning, so he offers plenty of upside if he can recapture his 2013 form (2.92 ERA, 1.10 WHIP).
Mat Latos, Marlins
Latos is unlikely to post an elite win total in 2015, but his ratios should be excellent. The 27-year-old owns a 3.34 career ERA and a 1.17 career WHIP, and he should be able to dominate several subpar offenses in the National League East. Marlins Park is a pitcher-friendly venue, and Latos should be highly motivated to make 34 outstanding starts, as he pushes towards 2015 free agency. Latos could be a sneaky No. 2 starter for mixed-league owners who choose to bypass the higher-priced aces.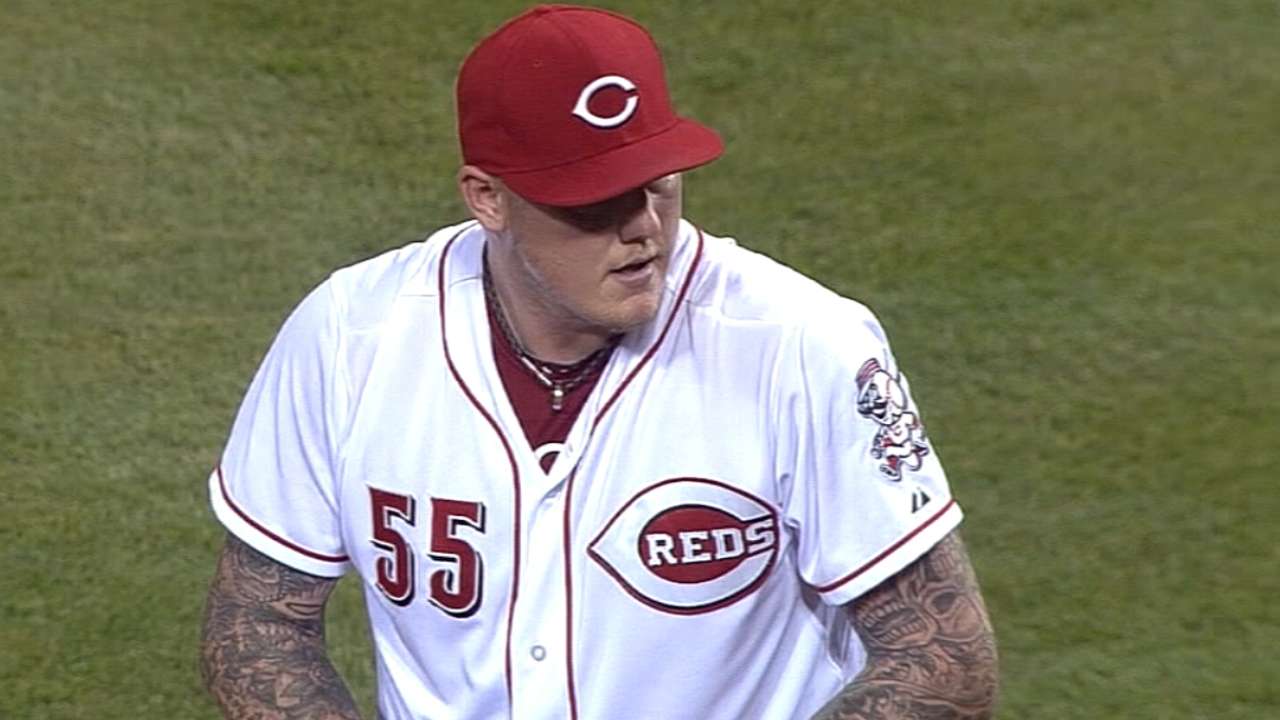 Dellin Betances/Andrew Miller, Yankees
Because the Yankees parted ways with David Robertson, one of these elite relievers is about to become a fantasy stud. The closer job is up for grabs, and management has not tipped their hand yet, but either fireballer could be a 40-save, 100-strikeout stud in a ninth-inning role. Early 2015 drafters would be wise to lock up the services of both players in the second half of their draft, and then wait for the roles to be ironed out in Spring Training.
Kendrys Morales, Royals
Morales' 2014 season was a disappointment, as he sat out until June and then offered little fantasy value over the final four months of the season. However, the 31-year-old could be reborn in 2014, as he will complete a normal Spring Training schedule before serving as the Royals regular designated hitter. Morales has topped 480 at-bats in three seasons, and he went past the 20-homer mark in each campaign. His past success with the Angels and Mariners suggests that he can handle playing half his games in a pitcher-friendly home park.
Joc Pederson, Dodgers
Fantasy owners can start dreaming of a breakout rookie season for Pederson, as the Matt Kemp trade puts him one-step closer to a Major League job. The 22-year-old racked up 33 homers and 30 steals in 121 games at the Triple-A level last season. He also posted a .435 on-base percentage, so he should be able to hit the ground running in Los Angeles. The Dodgers still have Carl Crawford, Yasiel Puig and Andre Ethier as veteran options, and they recently traded for Chris Heisey, so Pederson will have to earn his playing time. But this youngster has the skills to make a big splash in Spring Training.
Brandon McCarthy, Dodgers
McCarthy found his stride as a member of the Yankees in the second half of 2014 when he posted a 2.89 ERA in 14 starts. The 31-year-old has played nine seasons in the Major Leagues, but he has called a pitcher's park home just twice, when he was a member of the A's from 2011-12. McCarthy kept his ERA under 3.35 in both of those seasons, so he offers plenty of potential as a member of the Dodgers. Despite a mediocre strikeout rate, McCarthy is worth a late-round pick in mixed-league drafts.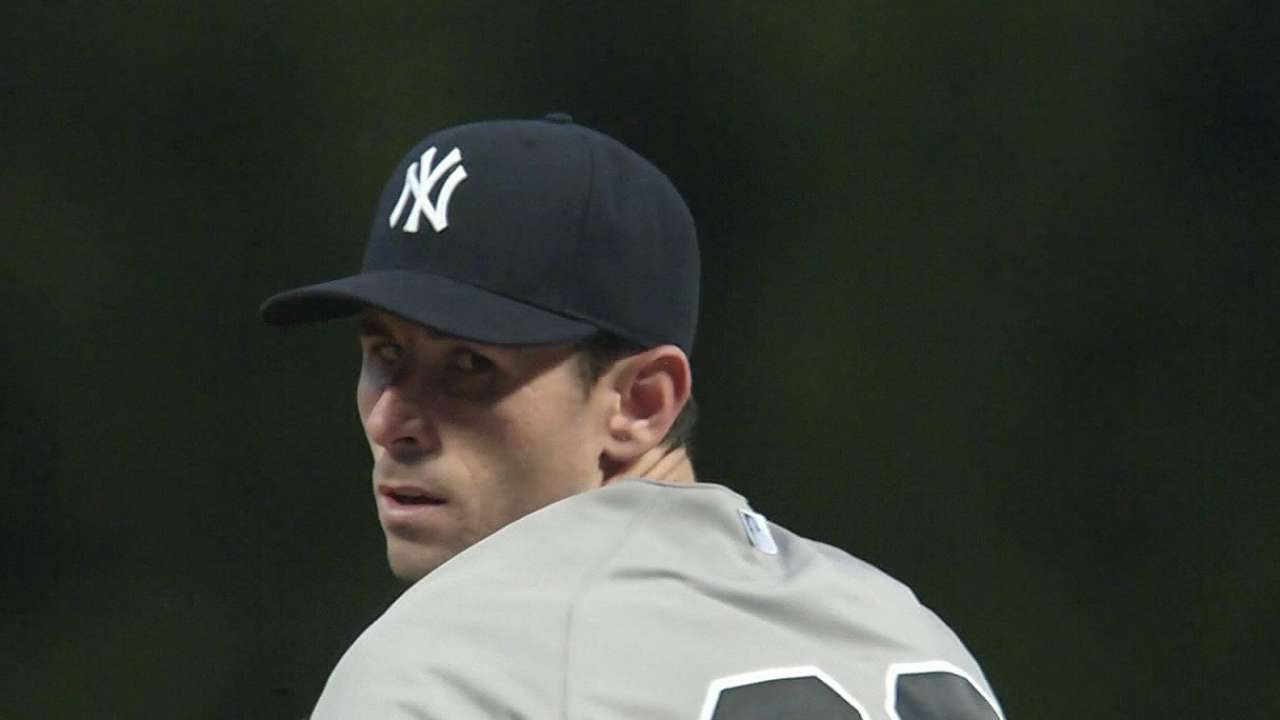 Luke Gregerson, Astros
The 30-year-old's 2.75 career ERA and a 1.08 career WHIP prove that he has the skills to handle a closer job. He did not get a chance at the ninth inning in San Diego or Oakland, but the Astros could give him a chance to win that role from incumbent Chad Qualls in Spring Training. For now, Gregerson is a fine late-round flyer in drafts, as he could collect 30 saves in 2015.
Other players with rising values: Josh Rutledge (Angels), Grant Green (Angels), Rene Rivera (Padres), Yasmani Grandal (Dodgers), Marcus Semien (A's), Ike Davis (A's), Jesse Chavez (A's), Chris Bassitt (A's), Allen Webster (D-backs).
Value Down
Kemp, Padres:
Kemp was a fantasy stud in 2011, but he posted mediocre numbers for two and a half seasons before getting on track down the stretch in 2014. It is hard to believe that Kemp's resurgence can continue as a member of the Padres. Petco Park could hurt his power numbers, and he has not recorded double-digit steals since 2011. Kemp will not move the needle in mixed leagues next season if he is a 20-homer, eight-steal player with a .275 batting average.
Other players will decreasing values: Alfredo Simon (Tigers), David Murphy (Indians), Jake Lamb (D-backs), Jake Petricka (White Sox), Donovan Solano (Marlins), Brandon Workman (Red Sox), Anthony Ranaudo (Red Sox), Mark Reynolds (Cardinals).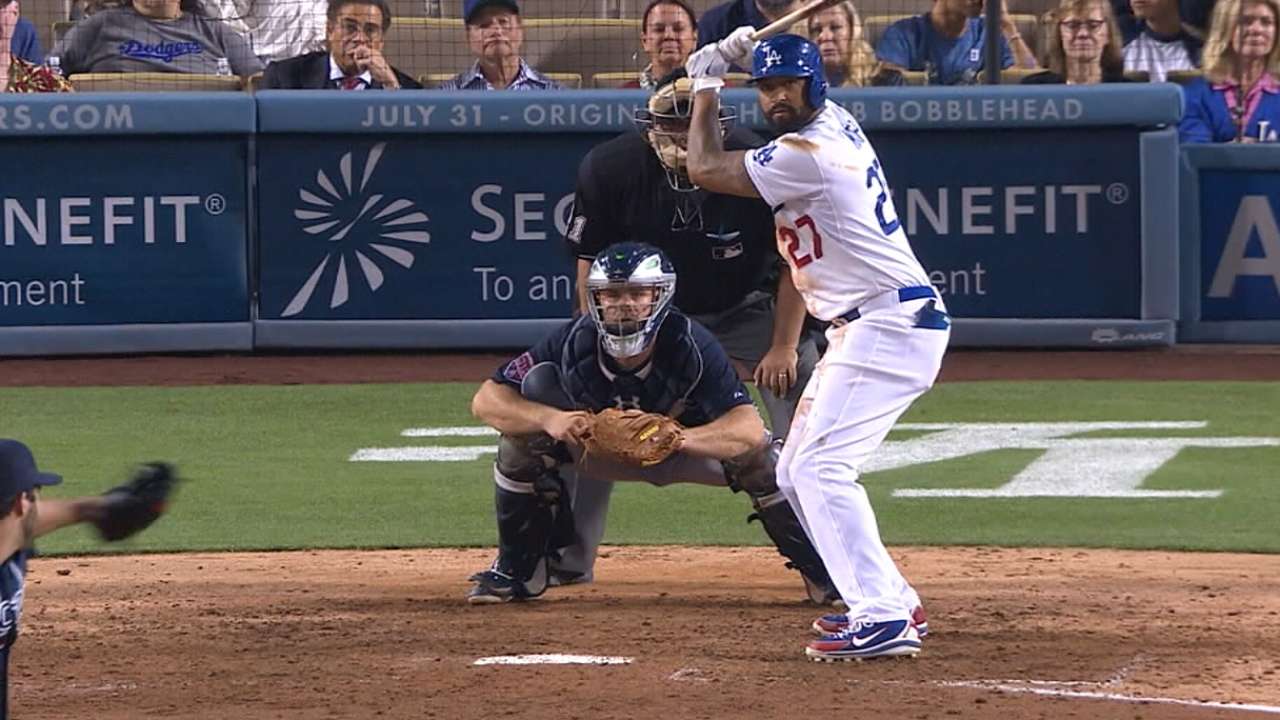 Value Neutral
Jon Lester, Cubs
Lester put up ace-like numbers in 2014, when he posted a 2.46 ERA, a 1.10 WHIP and fanned 200 batters in 219 2/3 innings. The NL Central does not feature any of the eight clubs who scored 700 runs last season, so Lester should fare fine in his first full season outside of the AL East, but there are some reasons for fantasy owners to avoid going overboard with their enthusiasm. The Cubs ranked 26th in baseball in runs scored last season, so run support could be a problem. Fantasy owners do not have to think back very far to remember the plight of Jeff Samardzija in 2014, when he went 2-7 with a 2.83 ERA in 17 starts for the Cubs. Owners should also be careful to not overrate Lester's skill set. Prior to 2014, he had never produced an ERA under 3.25 or a WHIP under 1.20. There are plenty of reasons to like Lester as a No. 2 starter in mixed leagues, but he should not be regarded as an ace.
Samardzija, White Sox
Samardzija took a big step forward in his third season as a starter, when he posted a 2.99 ERA and a 1.07 WHIP in 2014. His improvement was mainly driven by an improved walk rate, as he issued just 43 free passes in 219 2/3 innings. The 29-year-old has allowed 20 or more homers in each of the past three seasons, and his move to U.S. Cellular Field will not help him to correct that issue. But as long as continues to combine his improved control with an elite strikeout rate, the right-hander should be a fine No. 3 starter in mixed leagues.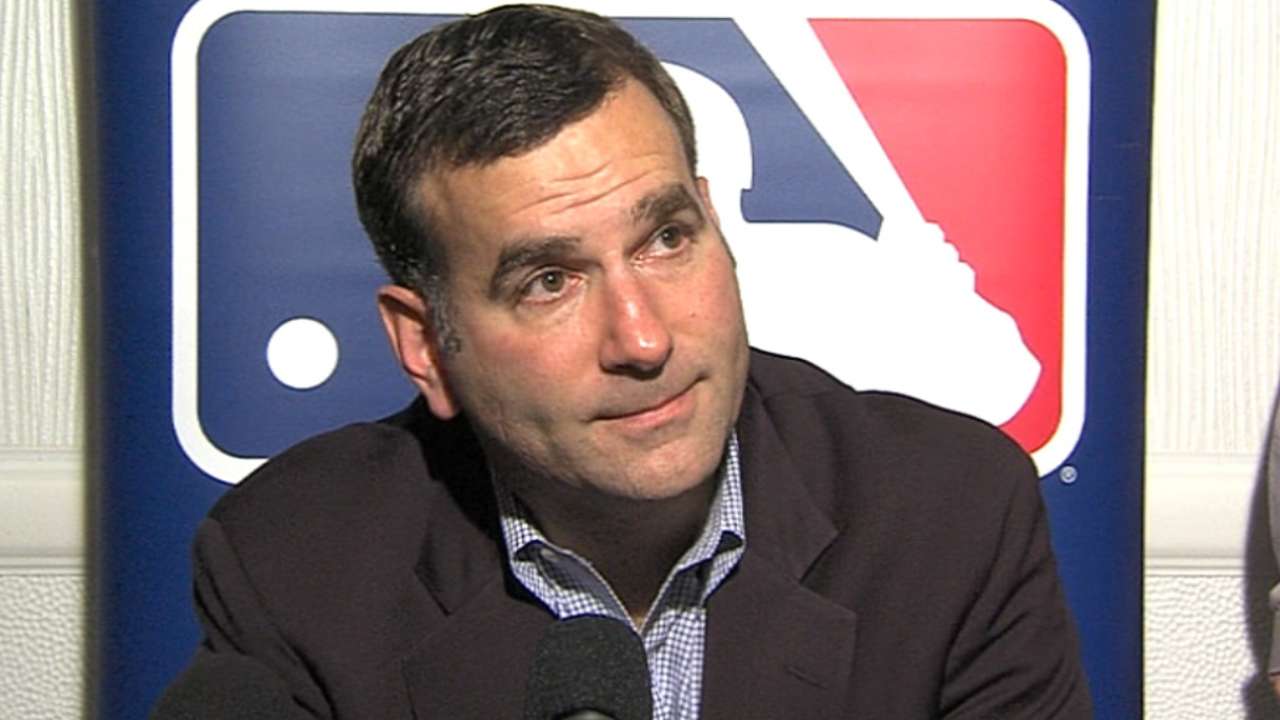 Rick Porcello, Red Sox
Porcello made big strides in 2014 when he produced a 3.43 ERA. The Red Sox should have no problem giving him run support, and the right-hander's groundball tendencies should play well in Fenway Park. However, his low strikeout rate (129 K's in 204 innings in 2014) will keep Porcello on the bench most weeks in shallow mixed leagues.
Brandon Moss, Indians
Moss' overall offensive output was nearly identical in 2013 and 2014, and his move to Cleveland should not hurt his offensive totals. The Tribe's offense will be hard-pressed to make the A's production over the past two years, but they should still give Moss plenty of chances to drive in runs, and his power stroke will not mind leaving O. co Coliseum.
Dee Gordon, Marlins
Gordon does not hit for power, so his homer and RBI totals likely will not be affected by a move to Miami. The Marlins will surely give the speedster the green light any time he reaches first base, which means that his stolen-base total is mostly tied to his on-base percentage. His OBP took a notable dip to .300 in the second half of 2014, and getting it back to the .325-range will be the key to his 2015 fantasy production.
Other players with unchanging values: Melky Cabrera (White Sox), Howie Kendrick (Dodgers), Jimmy Rollins (Dodgers), Pat Neshek (Astros), David Robertson (White Sox), Miguel Montero (Cubs), Francisco Liriano (Pirates), Wade Miley (Red Sox).
Fred Zinkie is a fantasy baseball writer for MLB.com. This story was not subject to the approval of Major League Baseball or its clubs.