Inbox: Will Yankees pursue backup first baseman?
Beat reporter Bryan Hoch responds to questions from fans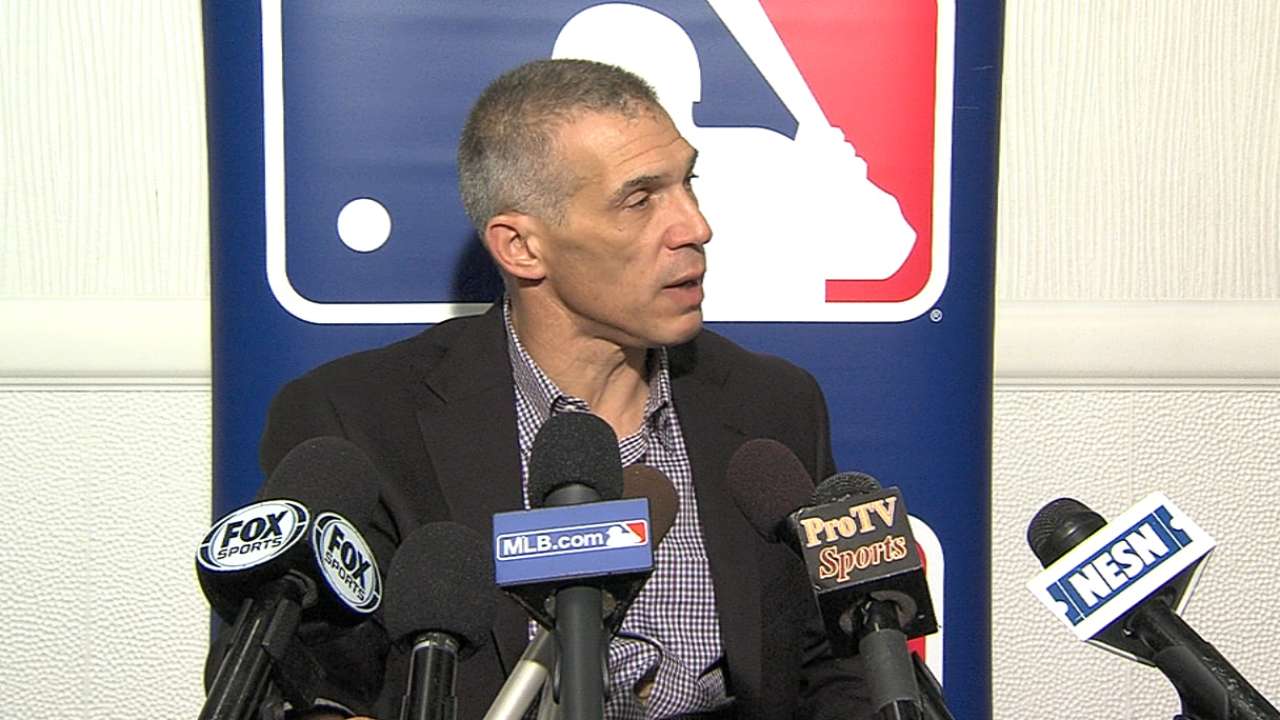 The Yankees' stay at last week's Winter Meetings did not produce any transactions to discuss, but general manager Brian Cashman and his staff left San Diego with information that they hope will help in shaping the 2015 roster. Here is a glance at what Yankees fans are talking about:
With Mark Teixeira's recent injury history, do the Yankees plan on pursuing a backup first baseman this winter? -- Chris T., New York, N.Y.
It's possible, but that has not been a high priority considering their needs on the pitching and third-base fronts. They expect that Teixeira will prove himself to be healthy enough to play regularly and that his wrist will be less of a hindrance than it was last season.
That said, they've talked about trying to have Alex Rodriguez take grounders at first base during Spring Training. Brian McCann looked competent over there last season and Brendan Ryan also saw a few innings; assuming Teixeira can play a full season, that should be enough to back up at the position.
David Robertson and Robinson Cano have left the Yankees for large contracts with other teams the past two years. Why aren't the Yankees pushing to sign extensions with their homegrown talent? -- Jack M., New York, N.Y.
Thinking back to players like Bernie Williams, Derek Jeter, Jorge Posada and Mariano Rivera, it is definitely uncommon to see homegrown All-Stars leaving the Yankees via free agency, particularly two major contributors in back-to-back seasons. Other than Andy Pettitte's 2004 jump to Houston, they've done a good job of securing extensions or new deals with their own, including scoring some great value by buying out some of Cano's arbitration years for $28 million.
The situations with Cano and Robertson are different, in that the Yankees did make a solid seven-year, $175 million offer to Cano -- albeit one that was bested by the Mariners' 10-year, $240 million pact. They didn't make an offer of any kind to Robertson, preferring to have Andrew Miller and a compensatory pick in the First-Year Player Draft, and time will tell if that was the right decision.
"In this case, I don't think Robertson had anything to do with Cano," Cashman said last week. "Robertson, we did not make an offer. We made a significant one on Robbie. Obviously Seattle stepped up and blew the field away."
Brett Gardner's four-year, $52 million extension kicks in this season, buying out his first four years of possible free agency, so the Yanks are still doing business in this arena. They did talk briefly with Cano about an extension but agreed to table those talks until after 2013; what might have happened if the Yanks had done the same with Robertson? He has said that he'd have considered a hometown discount, but we'll never know for sure.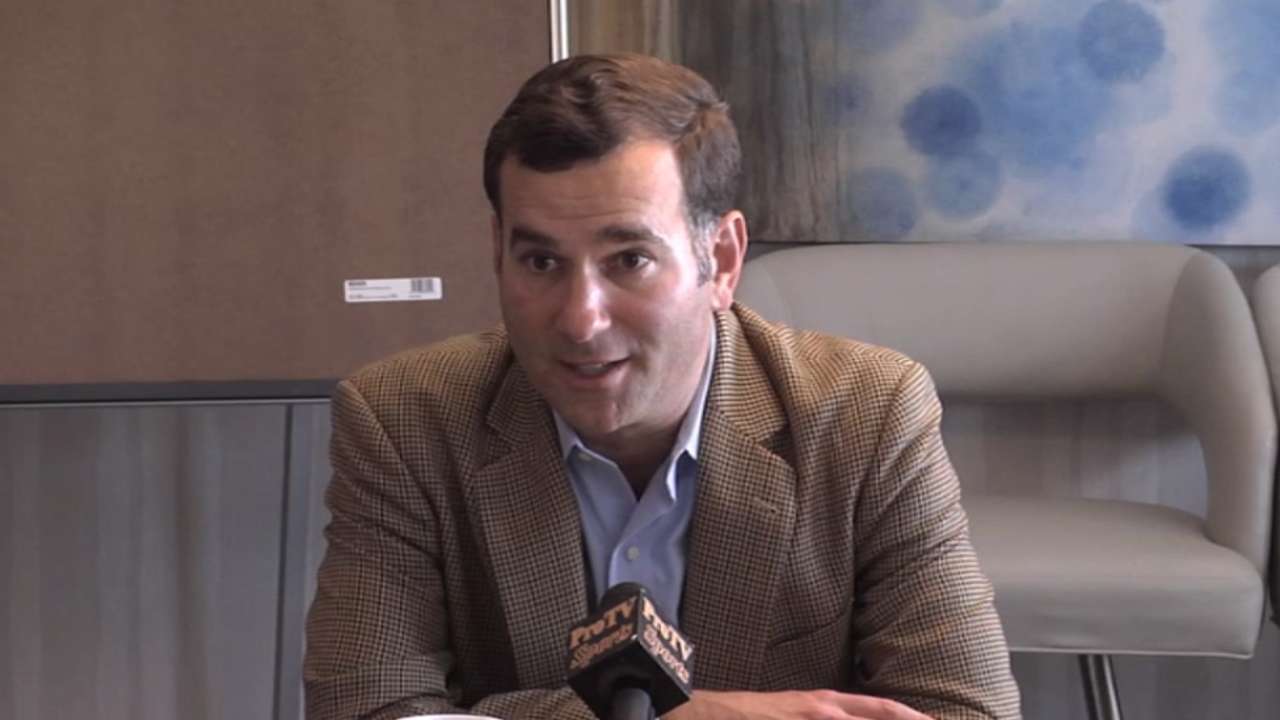 Is Carlos Beltran expected to take the majority of time at designated hitter over A-Rod? -- Daniel R., Providence, R.I.
The Yanks' working plan going into 2015 is that Beltran's elbow will be back to normal and permit him to be the player he was with the Cardinals, which is to say he'll be a productive everyday right fielder worthy of a three-year, $45 million contract. If so, that would free the DH spot for A-Rod in the event that he can't play third base regularly.
What are the chances the Yanks land one or both of the latest Cuban defectors, Yoan Moncada and Yoan Lopez? -- Nick, Bayonne, N.J.
They are involved and serious about both players, so it's something they'd like to be able to do, but they expect to face strong competition in what will likely develop into a pricy market. Cashman said that the Yankees have had some hesitation in the Cuban market over the last few years because of challenges in scouting players' makeup and personal background.
They've attended the players' showcases and clearly haven't been shy about spending on other players in the international market. Since they're already going to be penalized for exceeding their spending pool for 2014-15, it could tempt them to push for even more.
Is there a chance that Greg Bird could be called up from the Minor Leagues to help the Yankees offensively around the midpoint of next season? -- Lee M., Galveston, Texas
Bird has compiled just 95 at-bats at the Double-A level and is slated to begin the year back with Trenton, but never say never. He's a player whose stock is definitely on the rise coming off a strong showing in the Arizona Fall League. Rated as the Yanks' No. 11 prospect by MLB.com, his expected big league ETA is currently listed as 2016.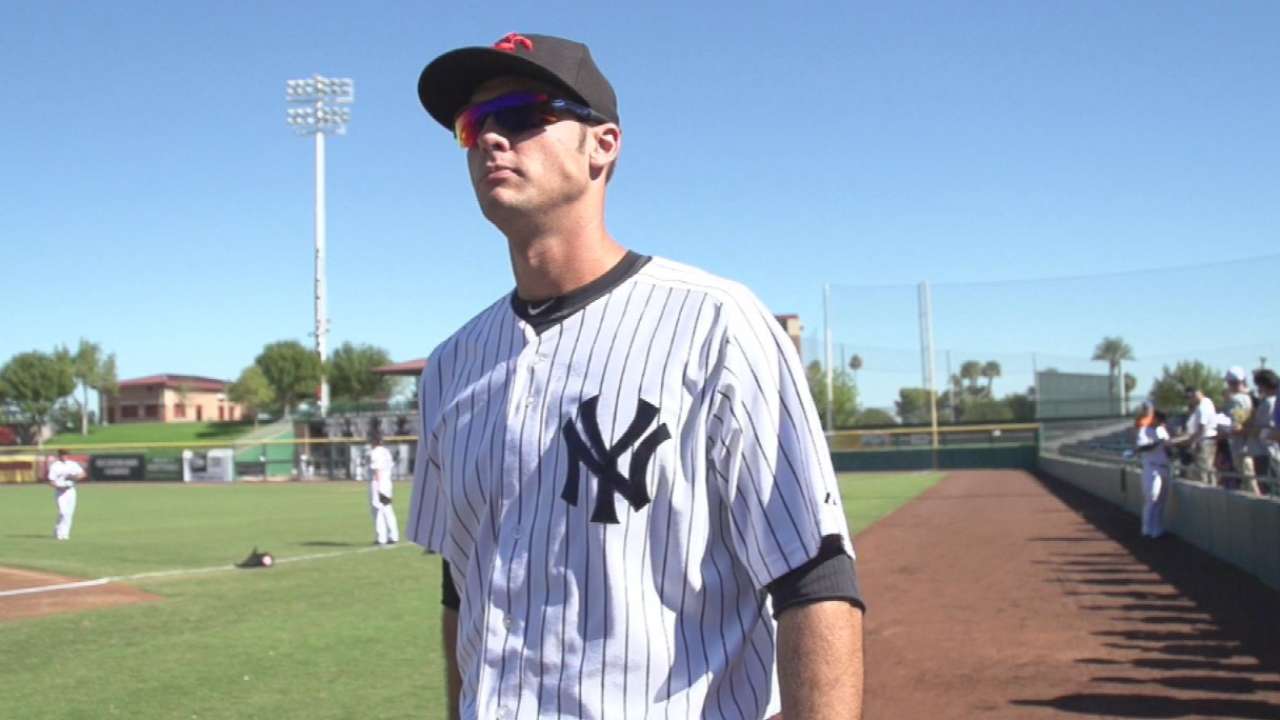 I feel like the Yankees could have gotten a better trade for Shane Greene. Do you think the Yankees jumped the gun on trading him? -- Ron C., Belmar, N.J.
Perhaps. Cashman said that the Yankees were not shopping Greene and had no interest in trading him, and it's easy to understand why: A 26-year-old hurler under team control is a valuable commodity, and Greene was a quick riser. His name wasn't even appearing on the lists of the Yanks' top prospects until he ironed out some control issues in 2013. He could have been the Yanks' No. 4 or No. 5 starter to open 2015.
Considering the tough shortstop market for a premium position -- for example, the Phillies' asking price for a stopgap like Jimmy Rollins was said to be exorbitant -- it took parting with a player like Greene (and getting a third team, the Tigers, involved) to bring in Didi Gregorius.
"It wasn't an easy situation," Cashman said. "I think Detroit got themselves a heck of a starter and we hope we have solved an area of need that has served us well for the last two decades with Derek Jeter."
In discussing the deal, Cashman called back to the Gene Michael school of thinking, in that contending teams must be strong up the middle to support the pitchers. At least on the defensive side, they now have that in Gregorius, with the hope that they've acquired a player who still has more in the tank on the offense side.
Bryan Hoch is a reporter for MLB.com. Follow him on Twitter @bryanhoch and read his MLBlog, Bombers Beat. This story was not subject to the approval of Major League Baseball or its clubs.