Gracious Pirates fans get candid answers from brass
President, GM, manager discuss recent success, potential moves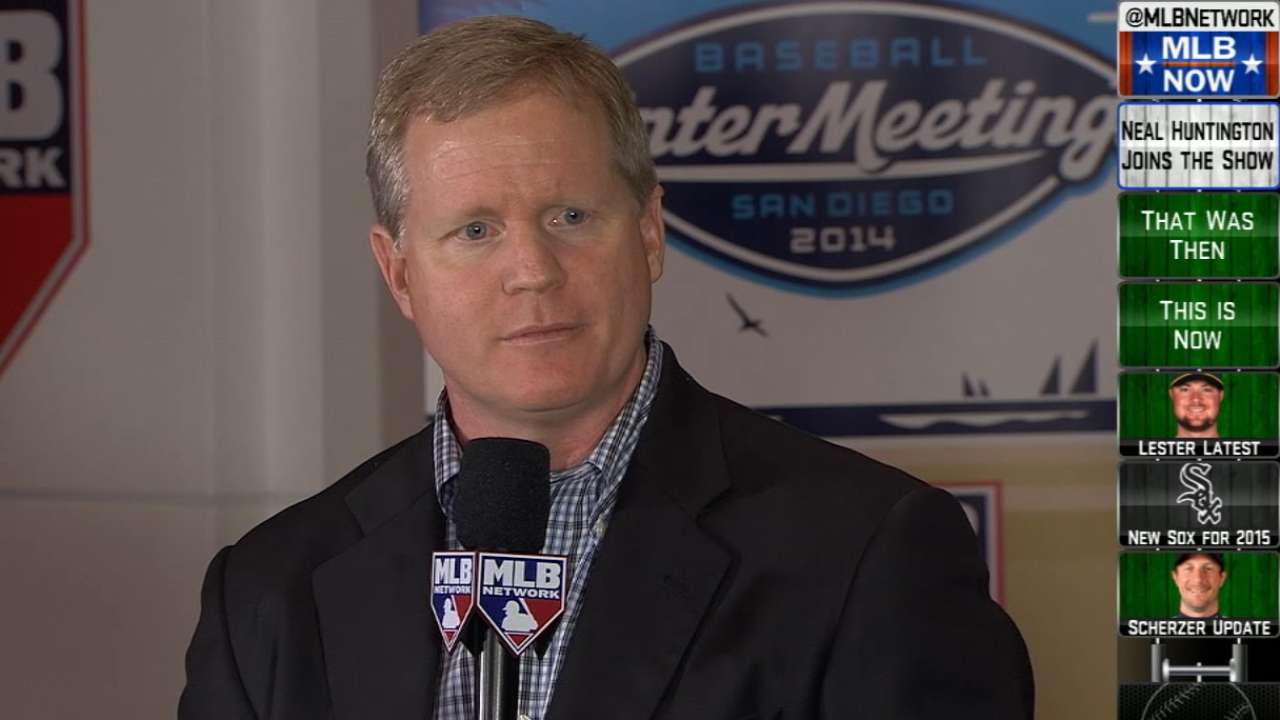 PITTSBURGH -- A feature of every PirateFest is a question-and-answer program between fans and the management triumvirate of club president Frank Coonelly, general manager Neal Huntington and manager Clint Hurdle.
It is a compelling, no-holds-barred hour. The questions aren't prescreened. Two observations about Sunday's event: The Buccos chieftains sat under laurels, not the targets of recent years, on the Main Stage of the David L. Lawrence Convention Center; and they had looser, more relaxed lips than usually.
Amid graciously accepting kudos for the efforts that brought Pirates baseball back into relevance, Coonelly and Hurdle both were candid when asked about current players events.
Asked about a Plan B in place for the expectation that Pedro Alvarez would be the first baseman, Hurdle at first identified both Andrew Lambo and newcomer Sean Rodriguez as alternatives.
"And, there may be an external option, that we have had discussions about," Hurdle added, alluding to a trade prospect.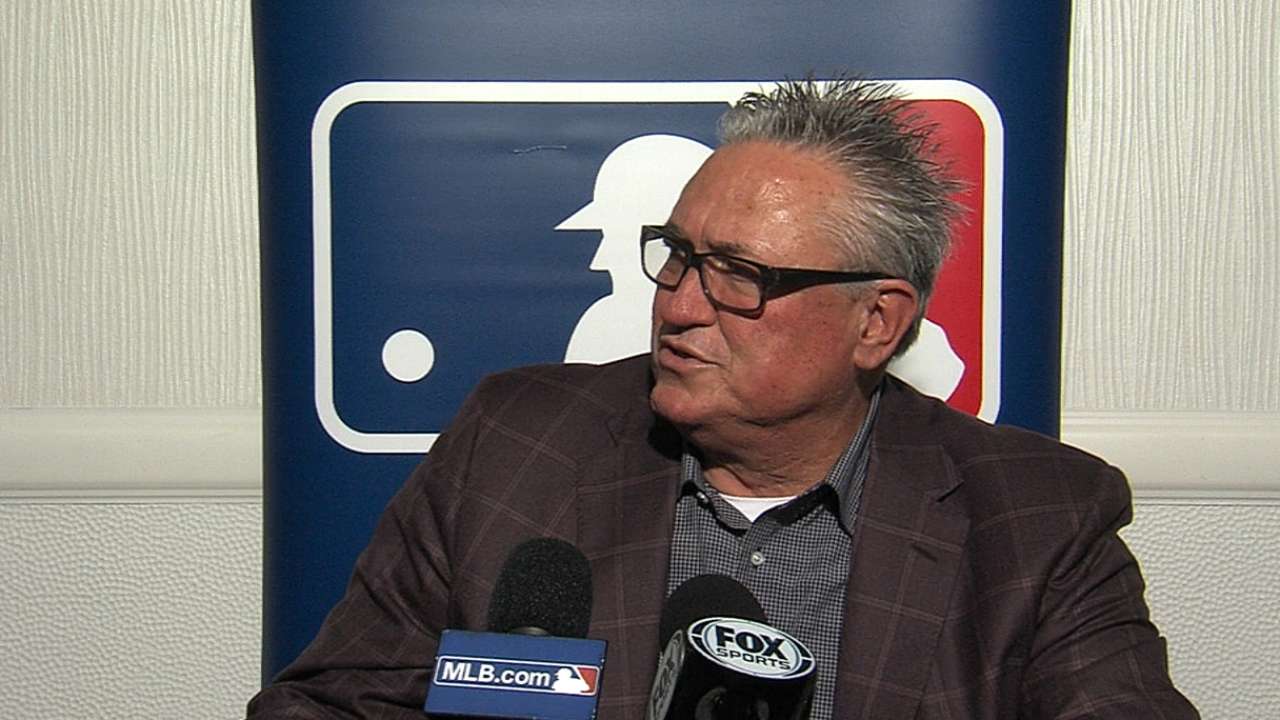 Huntington was a bit tardy to the session, tending to a utility emergency at his home, and Coonelly pinch-spoke for his GM on questions relating to free-agent right-hander Edinson Volquez and Miami's Nathan Eovaldi, a righty whom trade rumors have linked to the Bucs.
"I've seen media reports that Volquez may get two years and $20 million," Coonelly said. "That's not far out of reach of what he could get. It probably won't be here. We prioritized [re-signing] Francisco Liriano, and are pleased with that.
"Eovaldi is a terrific young pitcher who we've liked for a while," Coonelly added. "We aren't close to bringing him here. But he's someone we will keep looking at."
Otherwise, Hurdle again defended his use of Gerrit Cole on the regular season's closing day, shot down a fan's plea for more bunting and revealed his plans to begin each game next season with 15 pieces of gum.
"I started with 13 pieces in 2013, then went to 14 last season," Hurdle said. "I think you know where this is going."
Many of the fans -- young and old, male and female -- lined up behind the microphone with virtual bouquets for the Buccos' decision makers. While this event tended to be a little confrontational in the past, the fans armed with payroll and personnel questions, it was complimentary after back-to-back playoff appearances.
Typical of comments was that of a recent convert who said, "I've been a fan since 2012 and I love watching the Pirates. They keep getting better and better each year, and I can't wait to see what happens next year."
Said Jeff from Greensburg, Pa., "I'd like to thank and congratulate each of you for again making the Pirates relevant."
Huntington tossed that bouquet right back.
"Liriano left some money on the table. A.J. Burnett called me the day after he became a free agent and left a lot of money on the table," Huntington said. "They wanted to return to Pittsburgh, to win in Pittsburgh, to experience the fans and the ballpark.
"They wanted to be back here because of the culture you all have helped create. Thank you."
Tom Singer is a reporter for MLB.com and writes an MLBlog Change for a Nickel. Follow him on Twitter @Tom_Singer. This story was not subject to the approval of Major League Baseball or its clubs.