MLB.com Columnist
Richard Justice
Craig an overlooked potential trade piece
Outfielder/first baseman can be as productive as he was with Cardinals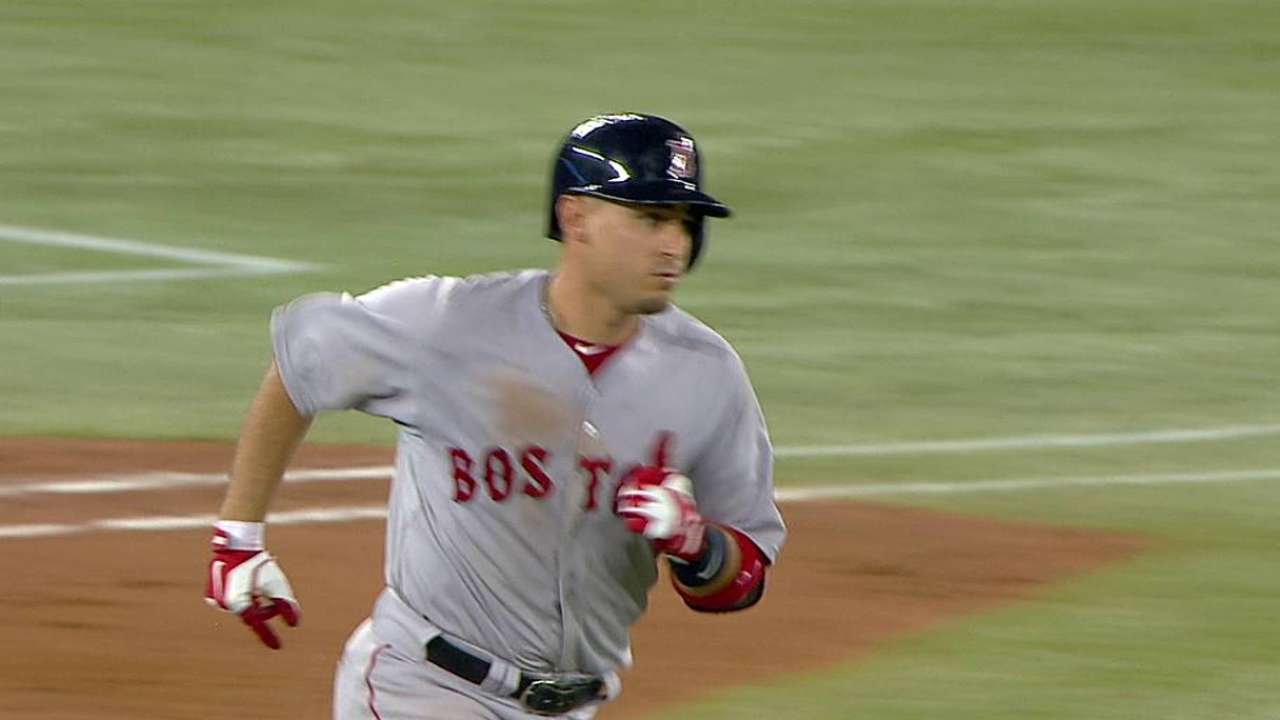 So your favorite baseball team didn't land Melky Cabrera, and you're wondering how that hole in the lineup is going to get filled. You've come to the right place, friend.
Here's a name to pass along to your general manager. Trust me when I tell you this is someone you'll love: Allen Craig.
Yeah, him.
If we were having this conversation a year ago, the St. Louis Cardinals would have told you to take a hike.
Craig represented a lot of the things we love about the Cardinals. First, he was a guy plenty of teams simply didn't think could play.
When Craig went undrafted after his junior year at Cal, he surely must have wondered if he'd even have a career in baseball. The Cardinals took him in the eighth round of the 2006 First-Year Player draft and sent him off to rookie ball.
Here's the thing people don't know about guys like Craig. When you show up at rookie ball as a sixth-round pick and as a college senior, there's plenty of skepticism.
The Cardinals weren't immediately impressed, and they apparently considered releasing him.
"When you're in a position like that, you have to do more than anyone else just to keep a job," Craig said.
But the more the Cardinals had him, the more they came to love the guy. Not just his makeup and work ethic and all that, but his talent, too.
Let's not make this one of these stories where a no-talent guy hustles his way up the ladder. Craig succeeded at every level in the Minor Leagues, and by the time he made his debut in 2010, the Cardinals knew they had someone special.
Craig had an .803 OPS during parts of five seasons with the Cardinals. He made the National League All-Star team in 2013 and got NL Most Valuable Player votes in both '12 and '13. He homered three times in 19 at-bats in the '11 World Series.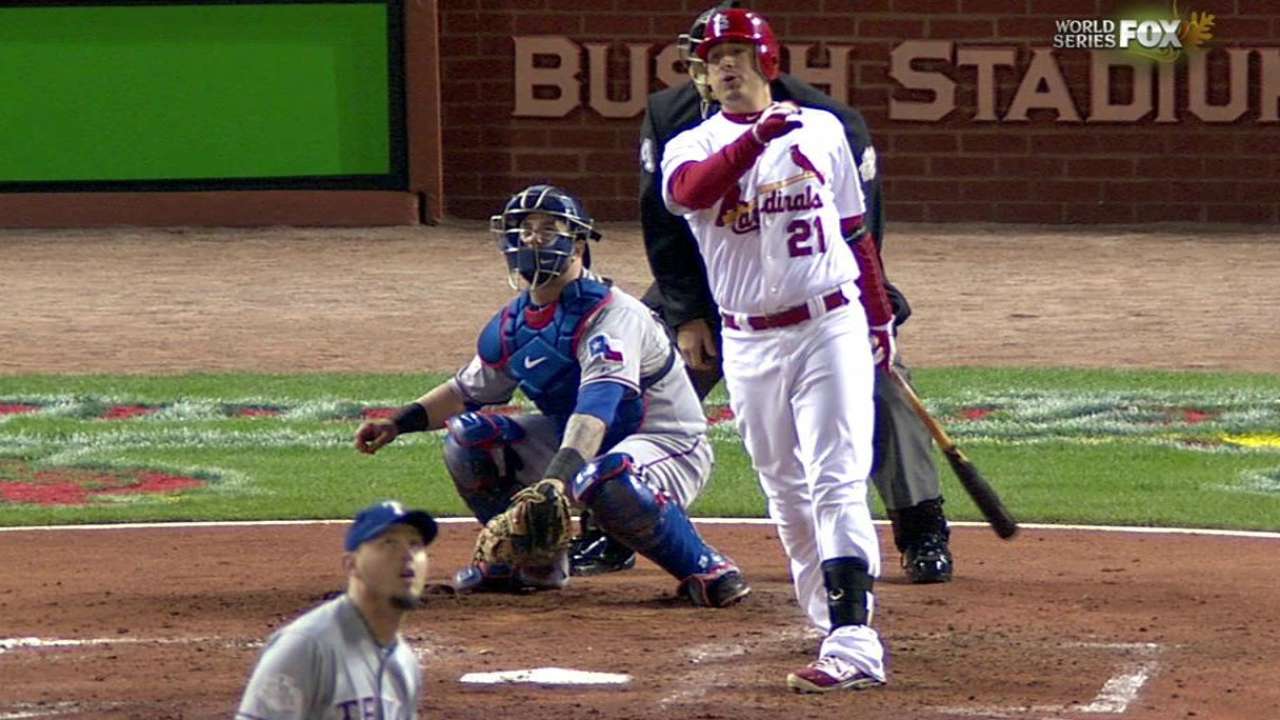 The Cardinals signed Craig to a five-year deal in 2013 that included $31 million in guaranteed money.
And then something bad happened. In September 2013, Craig sprained his left foot. He limped through the remainder of the '13 season and hit just .237 in 97 games with the Cardinals last season.
Lately, Craig has been a shadow of the player he'd once been. In an attempt to shake up a slumbering team and also to create playing time for the late Oscar Taveras, Cardinals general manager John Mozeliak traded him to the Red Sox at the July 31 non-waiver Trade Deadline.
Craig sustained yet another foot injury and hit .128 in 29 games with his new team. Now, with a surplus of outfielders, the Red Sox are listening to trade offers.
This is where some team might just get extremely lucky. With Nelson Cruz and Melky Cabrera off the free-agent market, Michael Morse might be the only remaining guy capable of doing the things Craig has done.
Craig has done it on the big stage that is Cardinals baseball. In a town where every day of the year is baseball season, where every game is important, where every loss is dissected, it says plenty that Craig was so productive.
He's only 30 years old, and there's every reason to think his foot problems are a thing of the past. Craig is also a driven, serious man, someone who is obsessed with putting his career back on track.
Again, go back to his history. This is not a small sample size. From the time Tony La Russa first began to write his name in the lineup in 2011 until the end of the '13 season, Craig was one of baseball's most productive players.
In those three seasons, he's fourth among all NL players in batting average (.312), 12th in OPS (.863) and 14th in OBP (.364). He's not a power hitter, having hit more than 13 home runs just once, but at a time when offense has been one of the commodities in short supply, he can certainly be productive.
The Red Sox helped their numbers problem by trading Yoenis Cespedes to the Tigers, but they still have Hanley Ramirez, Rusney Castillo and Shane Victorino as their likely starters. Craig can also play first base, but Mike Napoli is there.
Boston general manager Ben Cherington has listened on Craig, but he shown no strong willingness to trade him. Cherington may be reluctant to trade Craig at a time when his value probably is lower.
Rather, he could allow Craig to compete for a job in Spring Training and allow the playing time to sort itself out. On the other hand, Craig could be a nice addition for teams such as the Marlins or Mariners who are still hoping to add offense. If the Red Sox pull off a deal for him, they won't be sorry.
Richard Justice is a columnist for MLB.com. Read his blog, Justice4U. This story was not subject to the approval of Major League Baseball or its clubs.